In the short period of 2 years, Jodie Willmer's Airbnb experience has resulted in her leaving her salaried job, setting up an Airbnb consultancy called Guest Ready, meeting Brian Chesky, becoming a co-convenor of the "Melbourne's Finest Hosts" group, running 2 sessions at the upcoming Airbnb Open in Paris, and gaining over 100 reviews!
After an initial call with Jodie in 2015 I was instantly struck by two things: the passion she has for Airbnb, and the massive life change that this passion inspired. I was fascinated to learn more!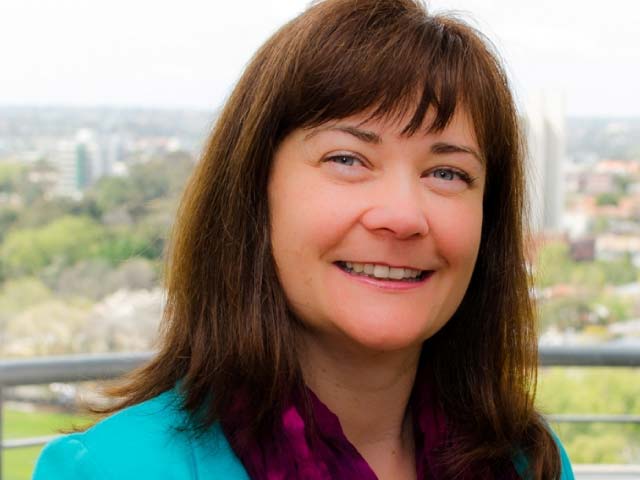 Q: How on earth did Airbnb quite literally change your life?!
Airbnb came into my life during a time of transition and upheaval. I had been in the same role at work for the previous eight years and, despite being in a position that many people would aspire to as the CEO, I needed a change.
It was around this time that I met an awesome guy and fell in love. From that moment things slowly started falling into place. I moved in with Robert after a whirlwind six month courtship and started renting out my two bedroom apartment on Airbnb full time. After just two months I made the bold decision to quit my job and start thinking about what I really wanted to do with my life.
Airbnb was an absolute godsend as it provided me with enough income to maintain the upkeep on my mortgage, with a little extra left over for expenses.
As friends started to notice the positive change within me, being happier than they had seen me for a long time, they were naturally inquisitive. I found myself having lots of cups of coffee telling them about how awesome Airbnb was. Soon enough we were getting requests from friends and friends of friends all over the world to help them set up on Airbnb, including home hosts (hosts who offer their spare room to guests). I decided to make a go of it and have never looked back!
In November of that year, within only nine months of starting out on Airbnb, Robert and I were fortunate enough to attend the inaugural Airbnb Open conference in San Francisco. Over three days we had the most amazing time hearing from the founders, staff and notable hosts (one of whom helped deliver a baby for a guest who was staying at his home!) We met lots of likeminded individuals and had the good fortune to meet one of the founders and CEO, Brian Chesky.
Q: Why do you think staying in an Airbnb is so appealing to so many people?
I'm a firm believer that we all have an innate desire to bond on a meaningful level. One of the ways we can achieve this is by sharing what we have, including our homes and – in this highly insular world of ours – our private selves.
Airbnb's own catchcry "Belong Anywhere" encapsulates this innate desire to bond beautifully as people can travel to new places and become a part of their new environment for the time they are there, rather than experiencing it as an outsider.
We love inspiring hosts, to enable guests to live like a local and help hosts supplement income by listing on Airbnb. Platforms in the sharing economy like Airbnb enable people to connect, make friends and have new experiences.
Q: How important and/or influential do you think the Airbnb review system is in a guest's decision?
Rachel Botsman, in her standout TED talk during 2012, spoke about our 'reputation capital' as individuals. I really do believe that Airbnb's review system is a shining example of this in action. Unfortunately, not everyone makes full use of the system. For instance, many people new to Airbnb don't read reviews of previous guests before booking their accommodation with a host.
As someone who hosts, advises hosts, and has been a guest, I would always recommend that people understand what the features and benefits are as every Airbnb offering is as unique as a thumbprint. That's actually one of the great draw cards in terms of having a memorable experience as a traveller. However, we are all responsible for our decisions and doing a little research by actually reading reviews before making a booking can go a long way towards ensuring that our experience is a positive one. There are also the opportunities to provide private feedback (without it being visible to other guests) which is a great way of helping hosts improve.
Q: Airbnb's success has spawned a huge array of add-on services that improve the guest experience. Is there one that stands out for you?
As Airbnb increases in popularity, more and more people are listing their homes on the site. However some hosts soon find they need help at times, which has spawned an entire ecosystem of service providers and new platforms.
A great example of this is Key Café, which provides a key exchange solution for hosts. The idea is that hosts, who are often not at home when guests arrive, leave their keys at a nearby café that has been provided with the necessary equipment and training. When guests arrive, at a time that suits them, they're able to collect their keys at a convenient location. I can see how café owners would gravitate towards this as I'm sure most would love the additional foot traffic and the potential to pick up more business during the guest's stay.
Q: What's the most important piece of advice you would give to a new host aiming to create a standout guest experience?
The best advice I could provide to new hosts is to always make it clear what you're offering so that there are no surprises for guests when they arrive.
As an example, drawing on my own experience as a guest, my partner and I stayed at an Airbnb where there was a large Greyhound dog roaming freely in the common areas. Whilst both of us love pets, we weren't aware of this when we booked and only found out when we arrived.
It wasn't a big deal, but we had to momentarily check in with one another to confirm that we were both ok with it. Had we been less relaxed guests this could have created a real issue for the host. For reasons such as this, we advise that hosts always make their descriptions factually accurate, with clear details. As it happens, the dog was lovely and we had an enjoyable stay!
Thanks to Jodie for participating in this Q&A, the first of a series of interviews we are running with Airbnb hosts and service providers.