In the ever-changing world of short term rentals, it's essential for hosts to stay ahead of the game. With the industry constantly evolving and travellers seeking unique and memorable experiences, it's crucial for hosts to find inspiration, knowledge and guidance from influential individuals who have mastered the art of short term rentals.
So, whether you're a seasoned veteran or just starting out on your journey to becoming a host, we've curated a list of 15 short term rental influencers who we feel are the torchbearers of innovation, hospitality and success in the industry. Let's explore who they are and how they inspire hosts through sharing insights, tips and strategies for success through their social media presence.
Follow for short term hosting tips

1.

Lauren Piller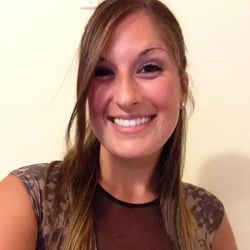 After a career in nursing, Texan Lauren turned her hand to an Airbnb business, quickly scaling it to become a Superhost.
Lauren shares valuable tips on how to enhance the guest experience, maximise revenue and elevate your short term rental business through creative, useful and captivating content.



2. Tyann Marcink
Maybe we're a little biassed, but Tyann knows the vacation rental industry inside out. Hailing from St. Louis, Missouri, Tyann is a consultant, investor, author, speaker and owner/manager of two successful vacation rental businesses.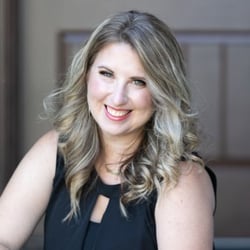 As a multi-platform influencer, she shares her expertise in family-friendly short term rentals and provides valuable insights on how to create unforgettable memories for guests.
Did we mention she's also Touch Stay's Queen of Guest Experience and co-host of our podcast, The Guest Cast?

3. Robert Abasolo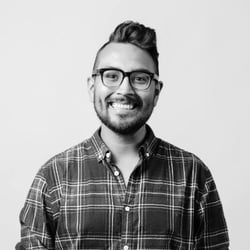 Robert Abalsolo is a tiny home architectural designer, glampsite owner and a 12x Airbnb Superhost. Formerly a copywriter in the ad industry, he quit his 9-5 job to focus on real estate investing, coaching and content creation.
Through his popular social channels, Robert offers a wealth of knowledge on property renovation, interior design and optimising spaces for short term rentals. His social content and podcast are a source of inspiration for hosts looking to elevate their property aesthetics and create memorable guest experiences.

4. Jonnell Atkins
With perhaps the best Instagram handle in the industry - @airbnbae_ - Jonnell is a short term rental expert, specialising in maximising revenue from non-luxury and unique properties.
Her visually appealing content showcases the art of creating Instagram-worthy spaces and curating extraordinary experiences for guests. Hosts looking to add a touch of elegance and sophistication to their properties will find Jonnell's strategic content both inspiring and instructive.

5. Broken Bow Travel Sisters
The Broken Bow Travel Sisters are real-life sisters, Jamie Sinton and Lindsay Weisgerber. Born and raised in Texas, this pair of travel influencers are experts in the field of cabin rentals and offer luxury cabin vacations in stunning locations around Oklahoma. They use Touch Stay digital guest books to captivate guests when staying in their properties.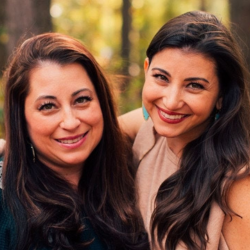 The sisters provide their audience with valuable insights on finding, designing and marketing cabin properties, catering to travellers seeking tranquil and nature-oriented experiences.
Jamie recently joined Touch Stay's Tyann and Andy on The Guest Cast podcast to discuss how their luxury cabin rental business quickly went from strength to strength.

6. Zoey Berghoff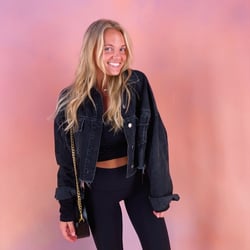 Zoey is a vibrant and passionate influencer whose content revolves around the essence of travel and adventure. She shares breathtaking travel experiences, insider tips, and encourages hosts to think outside the box when it comes to scaling your vacation rental business and creating unique and unforgettable experiences for their guests.
Through her blog, popular coaching courses and social channels, Zoey provides engaging content covering everything from short term rental advice, managing your vacation rental business remotely, to discussing the latest Airbnb updates.

Follow for scaling your short term rental business

7. The Real Estate Robinsons
Husband and wife duo, Tony and Sara Robinson have created a $12M Airbnb portfolio in just three years! Tony Robinson - the face behind The Real Estate Robinsons - has made a significant impact on the short term rental community.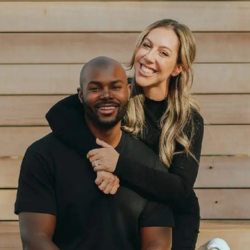 His expertise lies in property investment, real estate strategies and scaling short term rental businesses.
As well as being host of the weekly Real Estate Rookie podcast and running the quarterly Short Term Rental Summit in Austin, Texas, Tony's social content empowers hosts to make informed decisions, achieve financial success and navigate the world of real estate with confidence.

8. Avery Carl
Author of three best-selling books, investor and host of The Short Term Show podcast, Avery Carl was named one of Wall Street Journal's Top 100 and Newsweek's Top 500 short stay agents in 2020. Having closed over $1B in real estate sales, Avery and her team now use Touch Stay to help them focus exclusively on the short term rental market.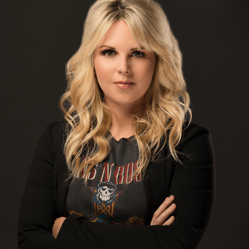 With her extensive knowledge of the industry, she provides valuable insights on property management, marketing strategies and achieving high occupancy rates. Avery's engaging content serves as a guiding light for hosts looking to maximise their earning potential and streamline their operations.
9.
Kyle Stanley
Not only is Kyle Stanley an influencer with a passion for real estate and short term rentals, but he's also a user of Touch Stay for his rental properties!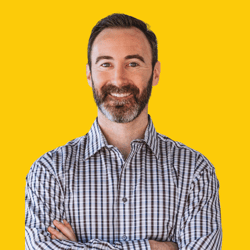 Kyle shares his journey as an investor, providing practical advice on property acquisition, financing and building a profitable short stay rental portfolio.
His Fearless Investor podcast and social content inspire hosts to overcome challenges, embrace entrepreneurship and achieve financial freedom.




10. Justin Richardson
Justin Richardson is a charismatic public speaker, philanthropist, author and influencer whose content combines humour with real estate expertise, providing the perfect blend of entertainment and education.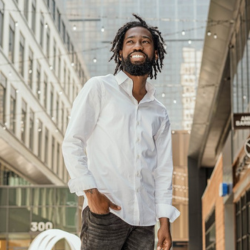 He shares valuable insights on property management, investment strategies and the art of attracting guests.
Hosts looking for a regular dose of online inspiration and charm will find Justin's content irresistible.

Follow for investing in short term rentals

11. Lauren K Aumond
Known online as Adulting is Easy, Lauren owns and manages 14 properties on Florida's west coast and brings a fresh perspective to the world of short term rentals. With her witty and relatable content, Lauren offers practical tips for hosts, focusing on the challenges of 'adulting' in the context of property management.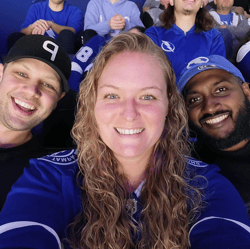 Her social content resonates with hosts who appreciate a touch of humour while navigating the intricacies of the industry.
Check out Lauren's Adulting is Easy podcast which features industry experts (including our very own Tyann Marcink!) and covers topics like investing, saving, credit and budgeting - ideal for listeners interested in learning about money and financial independence in an approachable way.

12. Mark Jenney
After growing up homeless in California and dropping out of high school, Mark Jenney is now an industry veteran with a vast experience in unique, luxury short term rentals.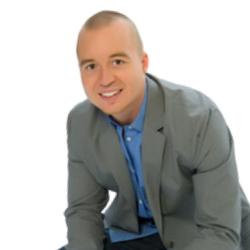 On Twitter, Mark shares valuable insights and wisdom gained over the years. His content dives deep into the nuances of property management, guest experience and the ever-changing landscape of the industry.
Mark's words resonate with hosts who seek guidance from a trusted source and a true authority in the field.

13. Rohin Dhar

Rohin Dhar is a respected San Franciscan vacation rental investor and proprietor of six luxury Airbnbs.
With expertise in short term rental marketing and branding, Rohin offers unique perspectives on leveraging digital platforms, building strong online presence and creating compelling narratives around your property.
Hosts looking to amplify their marketing efforts and stand out from the competition will find Rohin's insights invaluable.


14.
Jonathan Farber
Jonathan Farber is a multifaceted influencer with an impressive presence on Instagram, TikTok and YouTube, plus he hosts the popular Millennial Millionaires podcast. After escaping the corporate rat race at just 27, he has since added 21 new passive income streams to achieve financial freedom.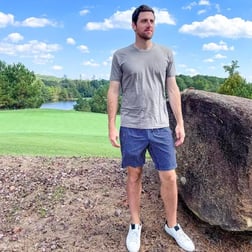 Jonathan's content revolves around the art of storytelling and creating immersive guest experiences. Through his videos, he explains how to set goals and automate processes, as well as guiding hosts on the journey of crafting memorable moments, fostering connection and leaving a lasting impact on your guests.

15. Michael Elefante
After Michael and his wife Jill began investing in short term rentals in 2019, their portfolio quickly expanded to six properties by 2022, generating over $80k per month on sites like Airbnb and VRBO.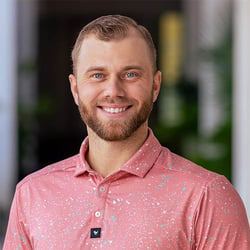 Michael is now a hugely influential figure in the short term rental community with an impressive following across almost every social platform and a broad audience with his Social Wealth podcast.
Michael's expertise lies in property management, revenue optimisation and guest satisfaction, and his content provides hosts with practical tips, success stories and motivational messages to excel in the industry.

These 15 short term rental influencers are valuable resources for hosts who want to excel in the Airbnb and vacation rental market by providing exceptional guest experiences. By following their journeys, tapping into their expertise and engaging with their content, you can stay ahead of the game and create memorable moments that keep your guests coming back for more.


Discover how Touch Stay can take your short term rental business to the next level.
Sign up for your 14-day free trial - No card details needed!
Using a PMS or considering it? Streamline your tools to power up your short term rental business - we're now integrated with all of the PMS listed below!