Guests who use Airbnb and Vrbo rely on reviews. When 20 properties are similarly priced, with the same must-have amenities, the right number of bedrooms, and in the correct location, how do guests decide? Simple: they check the number and quality of reviews. Read on to discover how using a digital Airbnb welcome book can provide more 5-star reviews.
As peer-to-peer sites, Airbnb and Vrbo rely on guests and hosts leaving reviews about their experiences in order to foster trust. A series of poor reviews will mean that a property is unlikely to be booked again, whereas a series of glowing, five-star reviews, will put a property in high demand. This encourages a system where hosts strive to maintain consistently high levels of hospitality.
Experienced Airbnb and Vrbo hosts know this, of course. Reviews mean everything.
Knowing is one thing. Actually building a set of 5-star Airbnb reviews is quite another! It's a challenge that can become all-consuming. Not only do you fret about ways to gain those five stars, but you often take it hard when someone leaves a 4-star in certain areas. 4 out 5 is good, but you're used to regularly achieving 5-star hero status!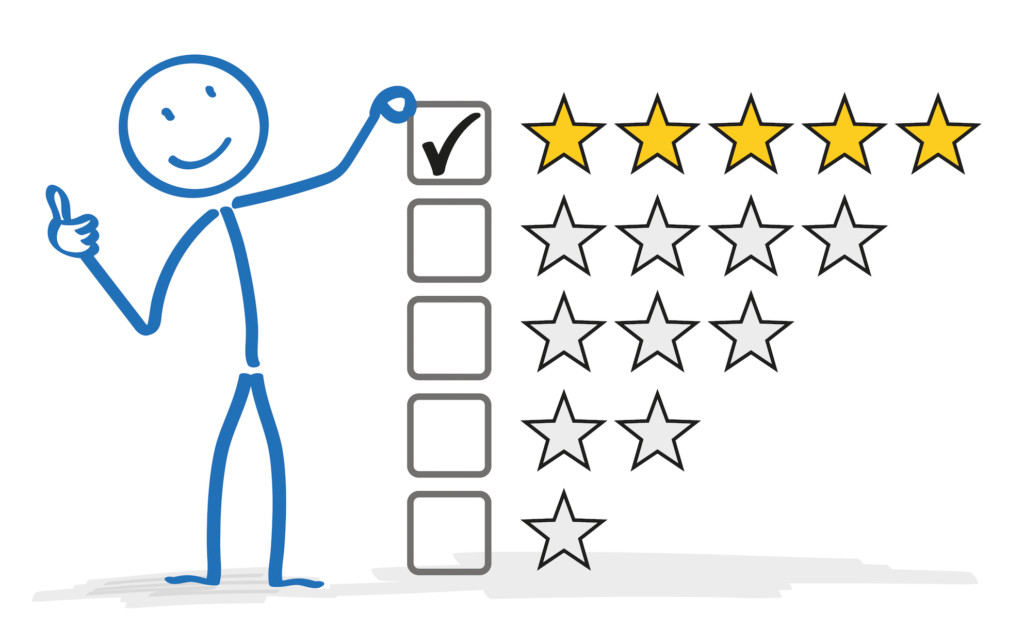 Establish the Baseline Expectations
As a guest, once I've booked my stay, I set my expectation levels pretty quickly. Those expectations depend on why I'm staying.
If it's a business trip I'm looking for an efficient check-in to the apartment, speedy wi-fi, and a comfortable bed.
If it's a family reunion at the beach I want the beach chairs to be in good condition, the heated pool to be heated, the gourmet kitchen to be as described, and the games room to be working.
If it's a romantic city break with my partner I'm looking for the space to be quiet, the beds to be comfortable, and the walk to bars and restaurants to be easy.
The common theme in all the above scenarios is this: know your guests' basic needs. That's easy, so long as you've invested some time in figuring out who your target guest is and what they're looking for.
Over at Guest Hook, our sister business, we wrote a recap of a VRSS workshop session that we ran during April 2016. We touch on guest targeting in Question 2.
The business traveler wants function, like a hotel. The parents on the beach trip want no surprises (code for avoiding upset kids!). The couple on a city break want romance.
These are the baseline expectations, based on your guest type. As a host, you likely know the baseline well. They are the path to 3-stars, possibly 4-stars.
But, in order to hit the 5-star levels, two other things must happen:
Make triple sure that expectation matches reality.
Trigger the positive emotion.
Does Expectation Match Reality?
This is possibly the most critical stage of the guest experience. Get it wrong and you'll rarely recover.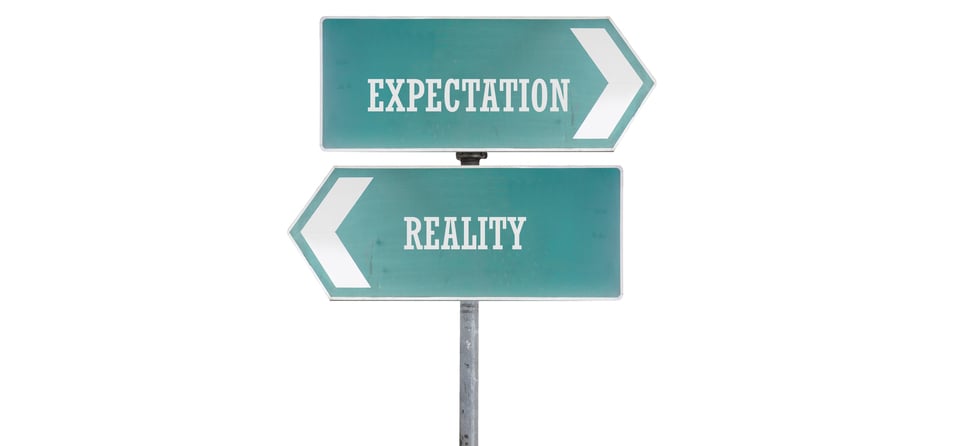 When you described the recently renovated kitchen, did you really mean it was updated three years ago? When you mentioned the pool was heated did you also mention "except in the months of April – August"? When you mentioned you are a short walk from local bars and restaurants, did you really mean 1 mile away?
Honesty is everything.
If your guest arrives and finds a different reality, however subtle, you've created a disappointed guest. At best it's mild irritation. At worst it's outrage. Either way, that all-important first impression isn't rosy!
If you're worried that your honesty will turn guests away then you have 2 choices:
Mention the issue and attract only guests who can live with the honesty.
Mention the issue and use the address/redress principle.
Not that, in both cases, mentioning the issue is the minimum requirement!
But it's not just honesty. It's also about being specific with your information.
How far exactly is the sushi restaurant? What months of the year is the pool heated? What year was the kitchen renovated? In fact, what does renovated even mean? A redecoration? Or a newly installed kitchen with stainless steel fridge, dishwasher and range?
Specifics count because they help to create the correct expectation.
Having established the baseline and synced expectation with reality, there's one final step: triggering the positive emotion.
The Positive Emotion
Guests who book through Airbnb are not just looking for the baseline. They'd likely book a hotel in that case. Airbnb guests expect something else.
Whether that's the business traveler looking for the perfect restaurant to clinch the deal, or the family wanting a place to create memories, or the couple wanting to reconnect with each other.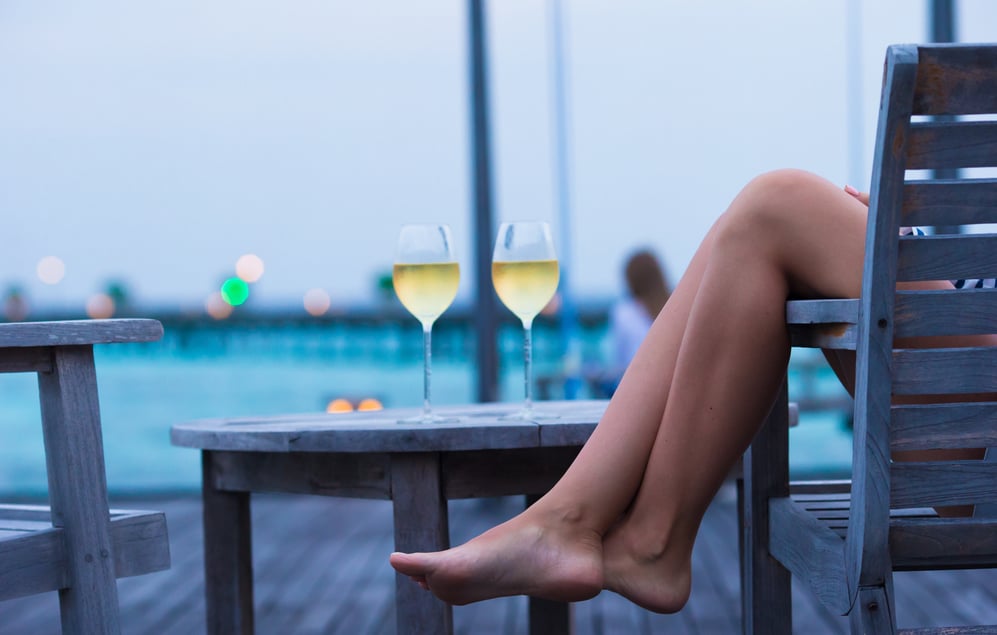 If you can create a scenario where those hidden expectations and desires are met then you trigger the positive emotion. We all know them well. That moment when everything feels perfect. It's the route to 5-star reviews.
As a guest who is all 3 of those traveler profiles I know it's not about grand gestures. It's the simple things that trigger those positive emotions:
Offer to book the business traveler a table at the hottest restaurant in town
Leave a box of ice-creams in the freezer for the kids
Direct the couple to the bar that serves the best martinis
Leave a personal, handwritten welcome note
Provide their favourite brand of ground coffee, or a bottle of their favourite wine
Ask them what breakfast items they like and buy one of them
Tell them where the uncrowded sunset watching spot is
Leave a map of walking or jogging routes for the active guests
This is a list that's as long as your imagination is creative. In short, it boils down to understanding your guests' emotional trigger points. Climb inside their minds. Some of it is simple (kids ice-cream). Some of it requires guests to open up a little and hint at what makes them tick. Simple pre-arrival questions can bring that out, without being intrusive.
One of my favourite moments on any holiday is the early morning jog. There's nothing quite like a run when the world is still quiet, especially in a new place where you also get to discover and explore. On a recent trip to Daufuskie Island I saw an eagle, an alligator, deer, and this deserted beach during an early morning run.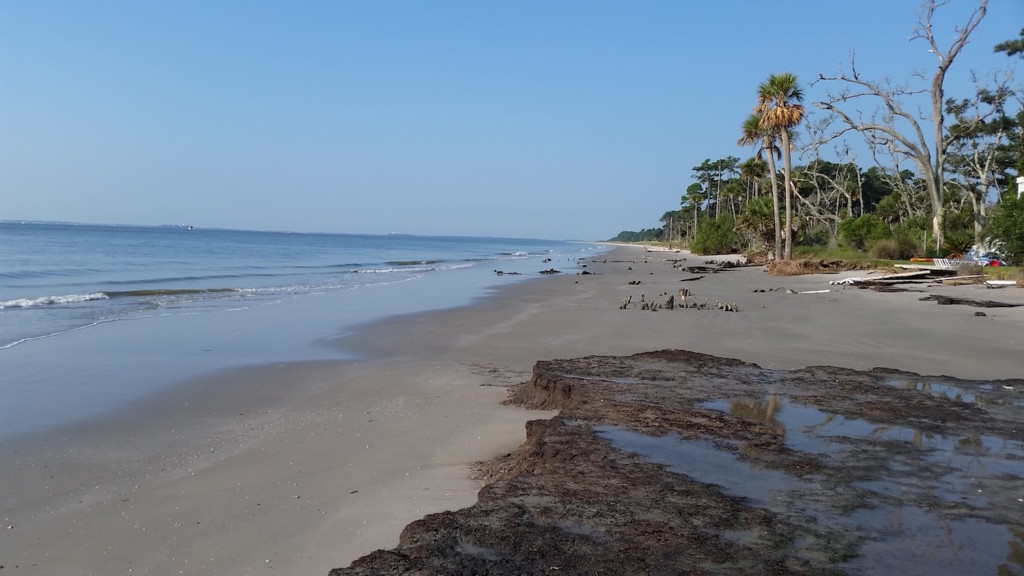 But guess what? This took me a couple of days jogging to find. In itself that made the moment of discovery all the more memorable. But I may never have found it. And what other gems did I miss? Imagine if the host had created a list of "Jogging Routes You'll Remember Forever". How awesome (and simple) would that have been?
Use a Digital Airbnb Welcome Book to Achieve Those 5-Star Reviews
Thankfully, achieving all the above is relatively simple. It simply requires a little thought and time, usually by placing yourself in your guests' shoes, and Touch Stay Digital Airbnb Welcome book gives you that helping hand.
Here are some tips:
Identify your target guests. Take 30 minutes to jot down a few personas. Don't write "families". Instead write about that family. Who are they? What are they looking for? What is their state of mind? Think parents wanting a break from the endless after-school taxi service!
Keep the target guests specific. Avoid trying to appeal to everyone. Focus is important in order to create a strong foundation.
Write with honesty and personality. It's a common misconception that people don't read words. You're reading this! If it's engaging, well organised, and specific, then it will be read. Your photos cannot tell your guest how far the restaurant is, or whether your pool is heated, or describe the gentle, warm breeze that you feel from the lanai!
Ask questions. Once a guest has booked, try asking a few open questions about their stay. Doing so will help you to identify opportunities to create some magic. It doesn't have to be creepy or probing; simply keep it open and read the signs.
Communicate clearly pre-arrival. There's nothing worse, as a guest, than wondering where to pick keys up, how to find the home, whether to bring bug spray, etc. Provide your guests with everything they need to know well in advance of their stay.
Create one or two simple surprises. A hand-written welcome note. A jogging guide. The 5 best restaurants only locals know about. We've provided a few more ideas in this article: 7 creative ways to wow your guest.
Of course time can be a factor. However, most of the above is a one-time investment that sets your course and pays back very quickly!
If you're really stuck, there are services out there that can do the work for you. Guest Hook can help with your branding and your words, the Airbnb Guidebook or something like a Touch Stay digital Airbnb welcome book can help with your guest information. There's even a service like MaidThis that can help ensure your home is left spick and span, helping with that all-important first impression!
Go get those 5-star reviews!