Whether you're about to head into a busy summer season, or regrouping during a quieter period, it's always a good moment to ensure your vacation rental is guest ready!
The reviews guests leave will determine your booking site rankings and direct booking credentials for future guests. So, you want to present your property at its very best when there will be heavy footfall, whether this is during a summer heatwave or when the snow is just right.
We're all about guest experience. Helping holiday accommodation hosts to wow their guests is kind of our thing – it's why we created Touch Stay digital guidebooks. So, we've come up with 7 creative ways to wow your guests as you prep for peak season!
1. Update your guest welcome book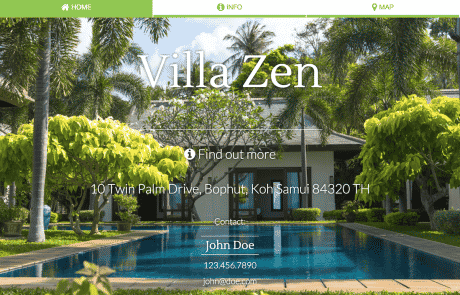 Providing clean, comfortable, welcoming accommodation is only half the battle when it comes to nailing the guest experience. Where they go and what they do will also impact their overall impression of their stay with you.
You can make sure that they leave with a first-class impression of your area by recommending the best local spots in your welcome book. Think of the hidden local gems that visitors wouldn't hear about elsewhere:
the ice cream parlour that serves the best soft scoop
the beach that's off the tourist trail
your favourite spot for an iced coffee
If you already have a traditional paper welcome book, then now is the time to update it to a digital version. A digital guest welcome book allows guests to access the information they need from their phones or tablets when they're out and about.
Plus, Touch Stay digital welcome books are integrated with Google Places. This means you can pin your recommendations to the Map tab in your guidebook, and automatically pull in practical info such as opening hours and addresses. Give your guests the star treatment, without taking hours out of your day.
2. Ace your first impression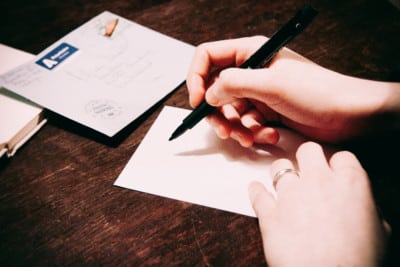 First impressions count, and a handwritten welcome note addressed to your guests makes a wonderful first impression. Obviously, literally hand-writing it might be too much of a stretch on your time, especially in high season.
A good compromise is typing out a template, into which you can insert a few choice personal details for each guest. Print it out, sign at the bottom, and voilà! You've got an easy personal touch to welcome guests to your property.
You can even place a QR code at the bottom of your welcome note which guests can scan to access your digital guest book. Find the perfect balance of analogue and digital: welcome them to your home with a printed note, then give them all the nitty-gritty details in your digital guidebook.
READ: how to write a welcome letter that makes your guests smile, to get more guidance on writing a great welcome letter (and even download a template!).
3. Take every chance to personalise the guest experience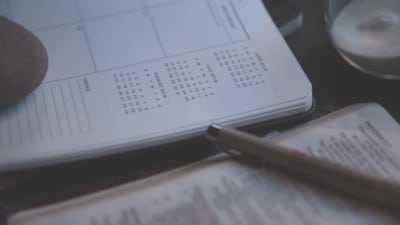 Use your pre-arrival communications to glean as much information as possible about your guests. Then, use these details to provide a little extra something during their stay.
For example, you could check your guests' date of births from the details they provide on booking. Lots of people book a holiday for their birthday. Go through each booking and see if any birthdays correspond with any stays and prepare birthday cards, ready for when your guests arrive.
Crafting a message flow with Memo – Touch Stay's guest notification system – is a great way to keep the conversation going in the lead up to guests' stay. You can schedule email notifications to which guests can reply, ensuring that they have all the info they need without you needing to manually send multiple emails.
4. Cater to all members of the party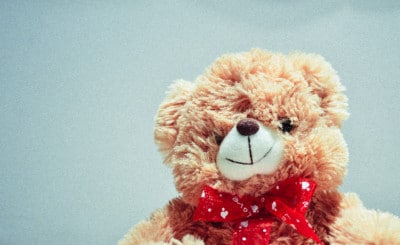 Know who'll be staying at your rental property, so you can craft the most appropriate welcome for them. Look through your summer bookings and find when you have families staying and what age the children are.
If you have toys and games stacked away in a cupboard for families, bring out the age-appropriate ones so the children see them when they arrive. Otherwise, a simple gift, such as a colouring book, will cost you a couple of dollars, but will be priceless in the eyes of the tired parents who can unpack in peace.
If you know you get a lot of families staying with you, you could even add a section to your digital guidebook which specifically outlines the toys and books available.
5. Showcase your local delicacies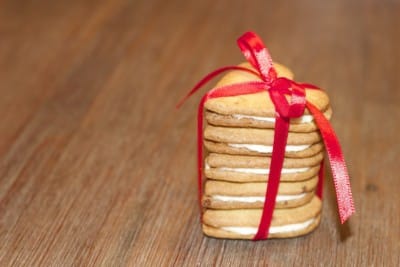 Choose the local delight that you want all your guests to try and find someone who can supply it. Whether it's biscuits, beer or bananas, a gift that symbolises "local" will help your guests feel instantly welcome.
Plus, there's the added bonus that you're supporting your local economy. You could even negotiate a discount with the local supplier to encourage guests to take a trip and visit their bakery/brewery/bowling alley. Highlight the details in your digital guest welcome book, and watch guests enjoy the best your area has to offer.
6. Help guests share the love
Create a system where guests can communicate with each other and with you, sharing itineraries and leaving feedback.
Your Touch Stay digital guidebook has a share button that allows guests to send the guidebook link via WhatsApp, Email, SMS and more. It's super easy for them to share information between themselves. This takes pressure off the lead guest, as they don't have to feel responsible for everyone in their group being informed, and makes it more likely that all your guests will know what's what when they arrive.
7. Add a couple of extra questions to the booking form
Booking forms are now an unfortunate fact of life and people are very used to filling them in. An extra question or two isn't going to raise any eyebrows. Ask your guests why they're taking this trip, and if there's a special reason they chose your rental. Guests may be celebrating an anniversary, in which case you can provide some bubbly, or they may be using your property as a base for hiking, so leave out a map.
Go above and beyond their expectations by tailoring the experience you provide to their reason for staying.
It all boils down to the personal touch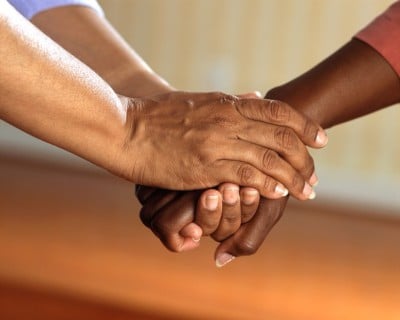 Personal touches like these will be remembered and appreciated for a very long time. They cost next to nothing, but add character and warmth to your vacation rental, helping you to stand out in the crowded market.
A digital guest welcome book is an easy, effective tool for adding a human touch to your guests' stay, whilst helping you reclaim time in your day.
With our short term rental digital guidebook template, you'll know that you've included all the practical details your guests could possibly need throughout their stay. Plus, they'll have access to your personal local recommendations, helping them to truly get the most from your area.
Even better! Our 14-day free trial means you can try us out without even giving us your card details. So, what are you waiting for?