That's a picture of me. Well, it's more proverbial than literal. Whilst it's not me physically in the picture, it has been me in spirit during many a late night check-in.
The truth is that the check-in process of many independently owned places is still one of the more angst-inducing guest experiences. Take, for example, an Airbnb that Tyann and I checked into in London…
We'd travelled 3 hours from Bath after an evening event. We were tired, it was midnight, and we had poor check-in instructions. Our usual sunny complexion was gone!
But it wasn't just our problem. It was every neighbour's problem too: car engine running, full beam pointing, me ringing the manager on speaker phone whilst Tyann and I shine our phone flashlights around in search of the lockbox. (It was a tiny cobbled mews street, quintessentially British, aka houses tightly packed on either side.)
Now, to their credit, the manager had a 24/7 support line for these very reasons. Within 5 minutes of talking to them, we were in. Within 30 minutes we were asleep. (More than can be said for the neighbours!)
Not cool.
The Result?
A poor late night check-in experience for us (no 5-star review) and a negative Airbnb impression etched in every neighbour's memory.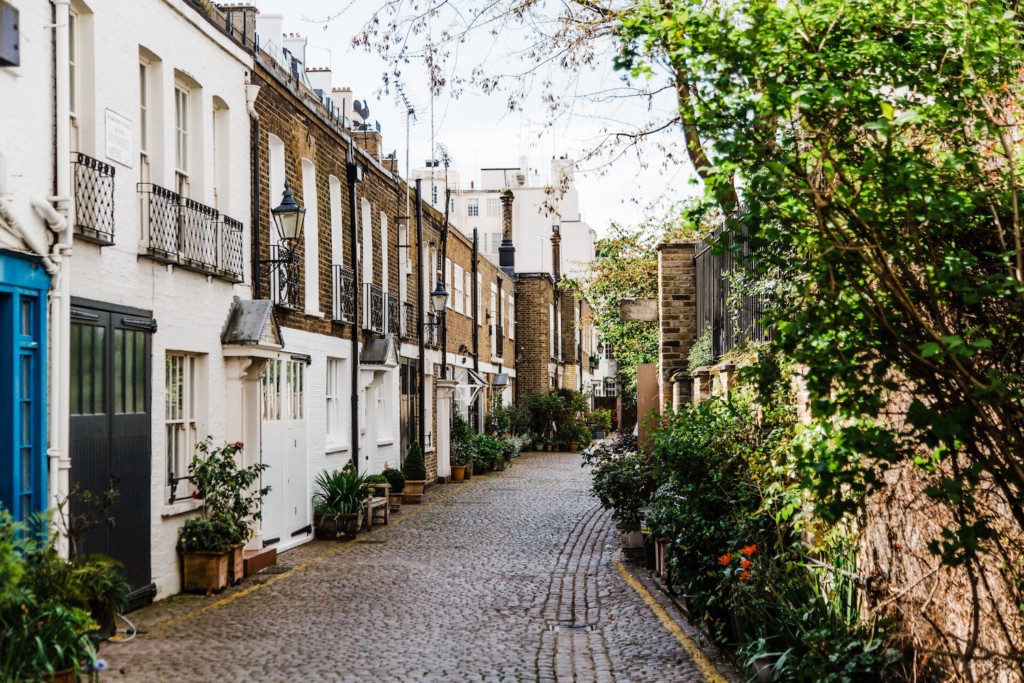 By daylight, a mews street is beautiful. In the dead of night it's, well, a nightmare to navigate!
There's a Simple Solution to Late Night Check-in
This isn't our first rodeo. This is a frequent experience.
(I'll caveat that there are many professional hosts and managers – I'd wager most of the wonderful Touch Stay Rock Stars – who have nailed the check-in experience. But many haven't.)
The simple solution?
Whilst I'd obviously suggest a tool like Touch Stay, the "tool" on its own isn't the answer, bad workers and all that. This is a question of clarity in communication.
Specifically:
Keep the instructions short
Bullet them
Include an annotated picture (see below)
Make them easily accessible (email attachments at midnight with no WiFi are hell!)
Remind yourself guests can be stupid (I'll admit in this case I was – see below)
Keep the Instructions Short

They help avoid reading fatigue, the "ugh I'll read this another time" response (aka when I arrive at the front door). Take this example:
I checked in to an apartment in Miami a couple of years ago that had the most elaborate instructions, involving parking up outside the building entrance, asking the valet for a pass, going inside to the lobby, asking the reception desk for a pass up the stairs, finding meeting room 102, waiting outside whilst calling the host, waiting for them to arrive, sitting down in 102 to fill in a form, getting wristbands, going back downstairs, getting in the car, driving the car to the underground parking space, finding the right lift (elevator), up to floor 11, exiting and guessing whether to turn right or left (no sign), nope it was left, and finally, finally, the apartment front door. Time to lie down.
Bullet the Instructions
They also help reading fatigue, making it easier for us guests to scan the different steps, as opposed t0 burying them in a long paragraph, as in the Miami example.
Include an Annotated Picture
Annotated pictures are GOLD.
Have a look at this video example of a guidebook I would have created for that London mews apartment (and the blue house door is the real one, we had to photograph it as a memory!)
Make Late Night Check-in Instructions Easily Accessible
This is essential. Internet connectivity in the middle of those mews buildings was sketchy. Had I had an app that could work in low or zero reception (hint: Touch Stay) I could have navigated to the instructions quickly and easily, as in the above video. Just note that, if you include video instructions, they won't work offline, so include a photo overview too.
Guests Can be Stupid
This applied to me in "London-gate". I hadn't read the instructions before arriving. But, even when I did locate them, they were so badly explained (no photos) that I had to call the property manager. I would have benefitted from an automated SMS message 24 hours prior to arrival explaining the importance of reviewing the check-in section.
Conclusions?
First impressions count.
Simplifying instructions is critical.
Pictures matter.
Guests get vacation brain.
Or journey fatigue.
Remind them more than once.
Would you like to try Touch Stay out? It's free for 14 days with no credit card required. Or take a peek at some real customer guidebooks by visiting the example guides page.