"What would you say your greatest weakness is?"
Who hasn't had that question in an interview? Wait, they want me to say what I'm no good at? OK, time to spin it.
Wrong.
In reality most interviewers (I speak from experience) simply want to see how you respond. Unless the interviewee is excellent at faking it, the lies are pretty easy to spot. Flipped the other way, the truth is very often a job clincher. It demonstrates:
Self-awareness
Ability to compensate or correct
And if you know what to do to when your weakness hits, it ceases to be a weakness.
This is especially true when it comes to guest communication. When did you last unpick your guest communication processes and content? Are you aware of where you, your team, your software, and your processes get in the way of effective guest communication?
In short: what are your communication weaknesses?
Don't spin that answer 🙂
Failing to repeat yourself?
"I advocate 3 things for guest management: communication, communication, communication."
Wise words that Vanessa Glossop from Anytime Booking used on a recent Touch Stay webinar.
"Andy, don't be afraid to repeat yourself."
More wise words, this time from Kate Stinchcombe-Gillies, one of our Board Advisors.
The spirit of both is the same: it's all about communication, and repetitive communication at that. Telling anyone once isn't usually enough. Telling a guest on vacation once is almost certainly not enough.
If there's something that guests keep getting wrong, or keep asking, don't put the blame on them. Gaze inwards.
Repetition is essential. Repetition is essential. Repetition is essential.
What's in it for me (WIIFM)?
We all remember great stories. We all remember hilarious life moments. We all remember deep sadness. We all remember wise words of advice.
They hit our emotions, they move us.
Clearly your booking confirmation email isn't likely to be a life moment. Neither is the section in your house manual about waste and recycling. Yet both contain important information that you want your guest to either check or act on.
As important as repetition is, failing to communicate the WIIFM (and quickly) will result in your communications being ignored.
Why should your guest read and check the booking confirmation email? Why should they bother placing the trash in that specific place?
Virtually punch them (in the best possible sense) by communicating what's in it for them before you say what you need to say.
How?
It's not what you say, it's how you say it.
I'm a fan of a little humour in my words, a little familiarity, and a huge dose of MICRO copy, aka keep it short.
If you think it's important for your guest to review your booking confirmation email, craft an opening sentence that's unexpected.
"Believe it or not, we have had past guests arrive on the wrong date. Picture that scene. We'd hate that to be you. Please please please triple check the details below."
With the human tone and the picture painting you put your guests in that scenario. They will imagine being that guest arriving on the wrong day. They'll imagine the look on their partner's face. It's far more effective than PLEASE CHECK YOUR DATES AND LET US KNOW IF ANYTHING IS INCORRECT.
Or the very specific place you need your guests to put the trash:
"Who likes dealing with trash? Our bears do. You won't enjoy a close encounter with a bear. So please put it in the bear proof containers in the garage."
Or, how about this one, from a real Touch Stay customer:
"Keep the garage door closed as the trash bin has a gourmet smell for bears. Trash day in the Cliffs is every Thursday and we never put it out the night before. We don't want to provide a smorgasbord and condition the bears to a food source."
If humour is your thing, don't be afraid to use it. If familiarity is your thing, don't be afraid to use it. Just make sure it follows on from what your guests read when they decided to book with you, aka use a consistent brand voice.
Which brings me to…
Why?
Why do you do what you do? What's make you different? Can you tell it to me in one sentence?
This is a massive opportunity and an almost universal weakness.
How many travel websites have you visited that don't instantly tell you their exact "Why"? That single line sentence under your hero image, the very essence of what a stay with you is like.
It's THE opportunity to communicate to your guests what you're all about. It's your very foundation.
This isn't only for websites, it must also be the opener in your OTA listings, perhaps a follow on from your headline. There are some tips on how to approach that in this article we wrote about crafting Airbnb titles. (Sorry for the apparent Airbnb bias, apply it to any OTA!)
The "voice" you use here should carry through to every other interaction you have with that guest. It allows you to continue to communicate to your guest in your style.
Less is more.
I get it. Some guests ask a lot of questions. (I count myself as part of that camp.)
But this is no excuse for long sentences, complex emails, multiple attachments, or 100 page welcome manuals.
This isn't easy stuff. Another quote that has stuck with me is from Robert Polet when he was the CEO of the Gucci Group:
"Always put yourself through the hardship of keeping things simple"
It's easy to send your guest absolutely everything they might want to know. That's a horrid experience for the guest. So much so that it becomes counter-productive: you'll get frequent guest questions.
Much harder is to take the time to organise your content. Simplify it. Pare it back. Focus on the 80/20 rule.
If the rest of your content is still important, get working on content structure. Signpost things. Use headings and subheadings. Keep sentences and paragraphs short. And my favourite: hire a copywriter/editor to take your existing material and cut it down to size. The good ones (look up Jessica Vozel) have a proverbial magic wand, they sprinkle fairy dust, reducing verbose to concise.
And please, don't go silent on me.
Are you still there? Do you care about me still? Are you still in business?
It's the period post-booking and pre-arrival. In all my travel experiences (yes, ALL) there's been near total silence after I've booked. There's a photo I use in any presentation I give on this subject. This one…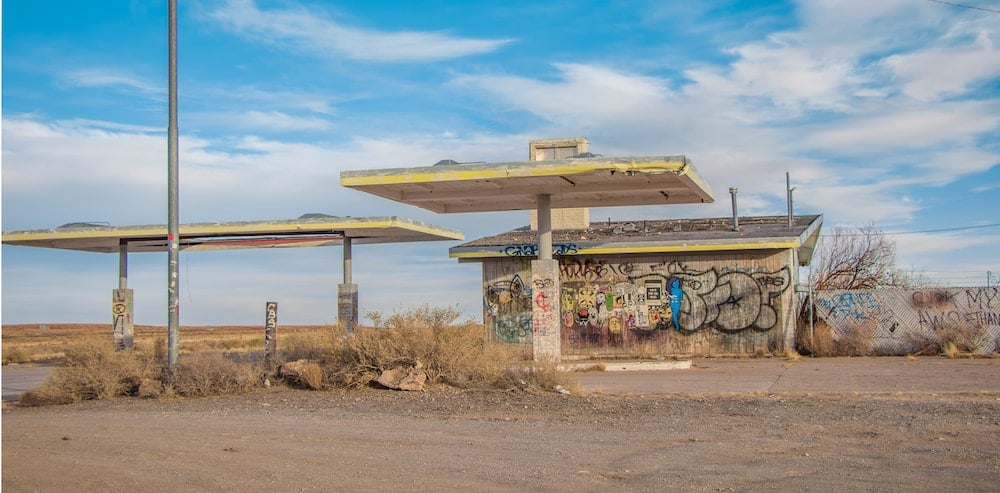 Silence.
Windows of Opportunity is one of the best articles I've read on this subject. It highlights, amongst many other things, the opportunity that exists to engage your guests between booking and arrival.
The point? Think about referring local businesses, or perhaps upselling extra services. But, most important of all, help your guest tap into the excitement phase. Remind them what staying with you is all about: it's your continued branding opportunity.
Curate 'Top 5's'. Reveal secret hidden places. Remind them to book popular restaurants.
There's no need to create work. Set up a drip email series using something like MailChimp. Each time you get a booking it should automatically trigger the email series.
If you can go the extra mile, I'm a strong advocate of asking your guest a question. Why are they staying with you? What are they looking to do? What interests them? And then segment them in your CRM so that relevant emails reach them. (This is a superpower, not necessary right away!)
And lastly: take away my stress
This is, for most people, what taking a break is all about. And with that, there's a certain inevitably: the guest's vacation brain is prone to glitches. The goal in all your communications is to counter that, to enable your guest to remain relaxed, with as little strain on you as possible.
And to achieve that requires you to honestly answer, and act on, the question:
"What are your guest communication weaknesses?"