With a vaccine offering a glimmer of hope for travel, 2021 could be a rebound year for property managers and hotels. But that's not to say it will be business as usual: guest trends show that the rules have changed.
From cleaning standards to communication, new expectations are emerging. Guests in the year 2021—and there will likely be many of them—will want sparkling clean and sanitised accommodations, hosts that can help put their minds at ease in uncertain times, and ultra-clear communication on digital platforms.
How can hosts and property managers get ready? We're taking a look at the top six guest trends set to dominate holiday experiences in 2021—and what you need to do in order to stay ahead of the curve.
Prepare for an increased appetite to travel
Months of quarantine has kindled some serious wanderlust. A recent survey showed 70% of people are getting ready to travel in 2021, and 45% have even begun to plan the year's trips.
These stats are good omens for accommodation providers—but they're also a heads up. Now is the time to get your business ready for the rush that's to come, and to be sure you've adapted to meet the needs of post-pandemic travellers.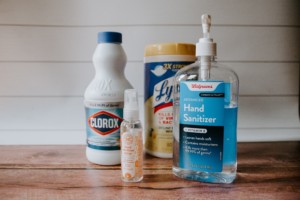 Set the bar high for cleanliness
Guest trends show that cleanliness now has the power to win over bookings. In fact, travellers are placing as much importance on cleanliness in their decisions as they are on pricing. There's a reason why all of the big hospitality players have issued in-depth press releases on their updated cleaning procedures: guests want clarity and reassurance.
Updating your cleaning procedures is a no-brainer—and if you haven't done so, you certainly should. But also make sure you're making these changes known to guests, both as they consider your accommodation and when they arrive.
Guest trends favour certainty, so help your guests plan ahead
Remember full capacity indoor dining? Packed concert venues? We're not quite sure when we'll return to a level of pre-pandemic normalcy in which guests can follow their whims, always finding an open table at local restaurants and rarely being turned away from at-capacity attractions.
But with a little planning ahead, guests can still see the sights, visit the hot spots, taste the food, and experience your destination the way it's meant to be experienced. Remember that it's your job to guide them through COVID-world travel in your locale. Reach out to help combat confusion, and make it easy for them to figure out where to make reservations and secure tickets.
If you need some inspiration about how to communicate with them, take a look at a couple of example emails in this article. Specifically, look at the "The art of surprise" and "Who doesn't love a discount?" sections. (Feel free to borrow our words and adapt to your specific locale".)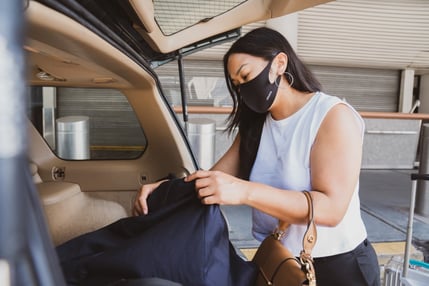 Be mindful of your cancellation policies
In the age of coronavirus, things change overnight. Your guests may have their suitcase packed, then find out someone in their social bubble has come down with a fever. They could be loading up the car as a new travel restriction is announced.
It's way easier for guests to whip out their credit cards if they know they're covered in case of a change in plans. Guest trends show a demand for no-worry booking, and hotels and property managers across the globe are updating their cancellation policies accordingly. Have you updated yours? Or, alternatively, are you making it easy for guests to purchase travel insurance that will let them book without anxiety?
Provide thorough pre-travel information
It's always good practice to prepare guests for the nitty-gritty details of check-in ahead of time. But now that guest trends show people prefer contact-free experiences, there's even more pressure to get the point across before guests arrive.
The quicker your guests can settle in, the more at ease they'll be. Be sure to provide all check-in information clearly and in advance, including protocols ("I'll need to see a photo of your driver's licence before I send the access code") and instructions ("park in the driveway and enter through the second door on the left").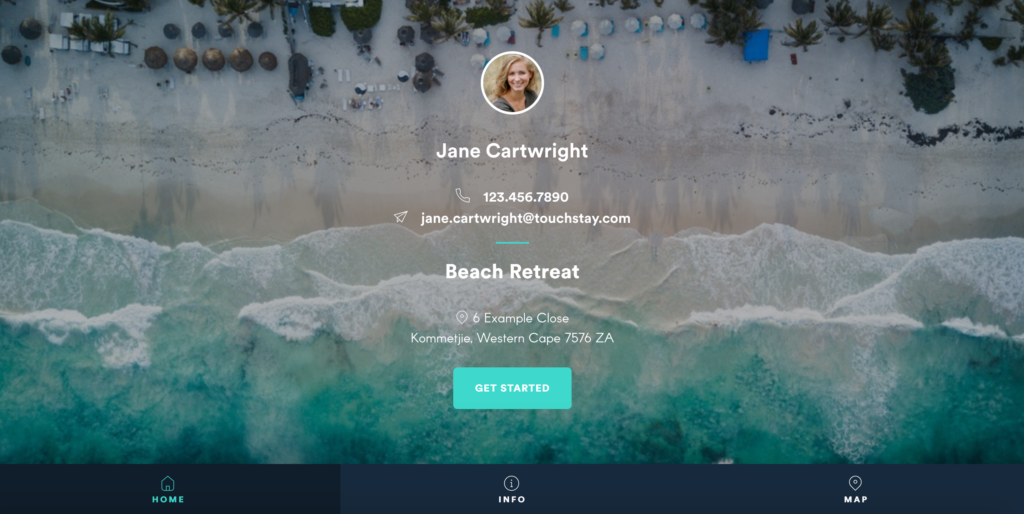 Create clear, concise digital communication
Digital communication is no longer a shiny add-on: it's the standard. From arrival instructions to local recommendations, guests are accustomed to receiving information clearly, concisely, and in a digital format. So if you still have a binder sitting on the nightstand, it's time to swap it out for something more modern.
It will be a while until people are no longer hesitant to touch surfaces that don't belong to them. If you can provide information in a way in which it can be read and reviewed on guests' own devices, that's even better.
With our digital guest welcome books, guests can access your guide from any device and save it to their phone. That means they'll be able to review your check-in instructions on the plane, access your contact information wherever they are in case of emergency, and review your recommendations while they're out on the town. Find out more about features here.