I'm old enough to remember the days when VRBO's search experience involved clicking links to drill into geographical areas, only to find grainy and dimly lit photos.
In fact, I'm old enough to remember the days of picking an apartment in Alicante from the back of a Sunday newspaper. It was a small ad with no website, no photos, just a price and number of rooms, and a seriously micro description.
It was all a bit clunky and risky back then.
And yet the Sunday newspaper apartment was great. As were a number of places I (eventually) found on VRBO despite the sketchy photos and 'interesting' decor (one had a full floor to ceiling mural of fish in the ocean!).
Why?
Simply that my expectations of hospitality excellence in 1995 were aligned with what I was booking. I expected a pretty rough and ready apartment in Alicante. (In fact, I half wondered whether it would even exist!) And I didn't mind the sketchy VRBO photos because that was par for the 1995 course.
Is 2021 really any different?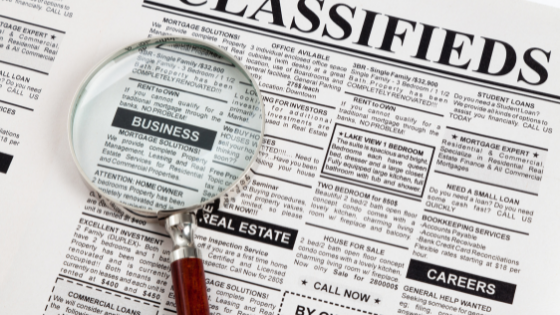 In 1995 a mobile phone resembled a GPS army phone with a long retractable aerial. Most people who had a computer used it for 'word processing'. These days it's different. We all know that. The search experience, whilst not perfect, has dramatically improved. Visuals are (generally) professional. And I feel protected by reviews. Yes, there's still some risk about exactly what I'm buying, but the dice roll is nowhere near Sunday newspaper levels.
The real differences between 1995 and 2021?
The guest expects more
Technology allows you to deliver more
And unless you use technology effectively you'll either fail to deliver on the 2021 guest expectation, or you'll burn out trying.
In short, hospitality excellence is a requirement that technology can enable.
What's really exciting is that, because we're at such an early stage in this require/enable moment, there's a whole heap of opportunity to deliver hospitality excellence in a way that your competitors aren't. This is particularly true in our independent accommodation vertical where uniqueness, personality, spirit, and energy exist.
Much like 1995. But now with the 2021 tools to deliver.
Hospitality excellence case in point
I've just returned from two weeks holidaying in the UK (we're currently fortunate to be able to travel domestically without too many restrictions). We stayed in four different places:
An apartment in The Lake District (management company)
A cottage in the Yorkshire Dales (individual host)
A Premier Inn hotel (big brand)
A luxury cottage on the North Devon coast (management company)
Only one experience would I define as hospitality excellence: the luxury cottage in North Devon run by Westward Living.
Why? What made it so?
Simply put, everything ran on technology, yet everything was entirely human. Breaking it down into specifics:
The website is modern, bookable, with good photos, strong copy, and clear brand positioning. But it's also simple, gentle, human (read the 'About' page) and loaded with social proof (reviews and awards). Plus it has a sustainability voice too with its 'Green Values' page.
The post-booking communication was strong, lots of clear and well-timed post-booking emails. Never did I feel that my money had been taken and they'd just see me on arrival. It was far more considered. This is a huge area of opportunity as most places I've stayed communicate very little between booking and arrival.
An extensive guidebook provided post-booking. (Yes, a Touch Stay one!) As Kathy, owner of Westward Living, said to me: "Andy, these Touch Stay guides have revolutionised things for us. We get hardly any questions now from guests."
The stay itself matched my expectations, expectations that were set very clearly and deliberately in everything they did from the website > booking > pre-arrival. And when expectations are met by reality, whether it's a rustic cabin in the woods or a 10-bedroom home on the lake, it obviously creates happy guests and relaxed hosts.
Everything just worked. The technology and processes put in place (with a human feel) enabled my 2021 guest expectation to be fully met at every stage of my experience, not just the few days I was there.
Best of all, from Kathy's perspective, the foundations and processes she's crafted are allowing her to reinvest saved time elsewhere.
A word on the Premier Inn
Predictably, the Premier Inn was the most clinical. But it was a bed for a night between destinations, and I had a pretty basic expectation which was met – to find a clean space and a good sleep. Interestingly this "good sleep guarantee" is one of their marketing plays:
At Premier Inn we've thought of everything you need to have a great night's sleep. From our super-comfy Hypnos mattress, to a choice of firm or soft pillows, we're always on the lookout for ways to make bedtime better.
In fact, we're so confident you'll have a great night's sleep that, if you don't, we'll give you your money back*. Just speak to one of our friendly reception team. This is our Good Night Guarantee.
I don't know quite how easy the money-back guarantee plays out, but they delivered on the promise of a comfortable bed. It's a terrific example of carving out a simple differentiation in the cookie-cutter world of cheap overnight hotels. And delivering.
Carve out time to deliver excellence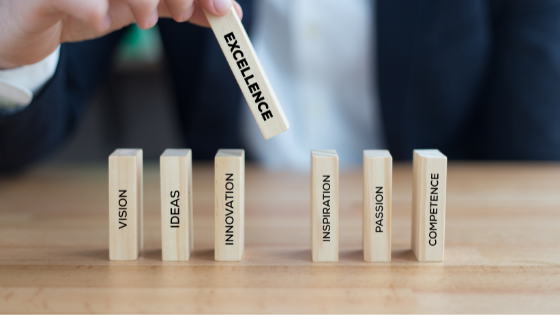 Remember the real differences between 1995 and 2021:
The guest expects more
Technology allows you to deliver more
And unless you use technology effectively you'll either fail to deliver on the 2021 guest expectation, or you'll burn out trying.
In my humble opinion, too much time and energy is spent 'in' the business rather than 'on' the business. Answering guests' questions (most of them repeat questions), patching inefficient or broken systems, fire-fighting maintenance issues, managing contractors, dealing with ever-changing regulations, and so on.
Don't get me wrong, I know the reality of operating an accommodation business is hard work. But so is operating any business. I have the t-shirts, plural! My advice is to make that time. Stand back and take a look at each stage of the guest journey. Invest in someone if necessary. Worth noting that a 50% reduction in in-bound guest questions easily returns on that investment.
Flip my burn out statement around. In reengineering more efficient processes you regain time, allowing you to reinvest that 'human capital' in more productive areas, just as you would look at what to do with your financial capital.
Most importantly: with the rapid change taking place in the industry, finding productive time is an absolute requirement in order to stay competitive.
The good news!
I'll wager that most readers of this article are delivering hospitality excellence very well already. I see every day in our community of customers evidence that they've moved from talking vaguely about the 'guest experience' to implementing definitive processes and standards.
Joe and I created Touch Stay to help property managers and hosts reduce time managing guests while making guests happier, and in turn freeing you up to spend more time on your businesses.
We're just one of the tech options to help you free up time, improve your guests' experience and deliver hospitality excellence. And we'll help you optimise your digital guidebook so it does this optimally for you too.
As the industry twists and turns, demand for individual accommodation offerings continues to rise, stand out for excellence and you'll be recalled and regaled time and again.