We've all been there… You spend an hour guiding someone who is renting out your camper or RV, carefully explaining how to use it safely, but you receive a call soon after they leave: they've used the wrong type of fuel.
When it comes to renters, it can feel like the essential information goes in one ear and out the other. That's why it's so useful to create a user manual for your motorhome – all the information is there and your renters can return to it whenever they need a refresher.
An RV rental guidebook is a van operations manual, plus some. As well as instructions on how to operate the motorhome, it can help campers get the most from their RVing adventure and provide them with your insights into the local area. Even better, with a digital guidebook you can send all of the information out to campers before they pick the campervan up. For a comprehensive explanation of the digital guidebook, check out our complete guide.
DISCOVER: how a digital guidebook helps you to reclaim time and abandon painful renter communications
At Touch Stay, digital guidebooks are our speciality. They help our customers to greet happier renters, to spend less time responding to renter questions and to deal with fewer damage issues. We're going to explain exactly how a digital guidebook will boost your RV/campervan rental business, and how you can create one when renting out your camper.
WATCH: our AMA with Jessa Brown, Community and Owner Success Manager at Outdoorsy. She gave us her tips for RV rental success. If you prefer to read, check out our summary of the conversation.
How a digital guidebook will benefit your RV rental business
In short: a digital guidebook will allow you to communicate more effectively with renters. This saves you time that you can spend on other aspects of your business (hey, or on going to the beach!). It also results in happier renters who are more likely to leave five-star reviews.
To be slightly more specific…
A digital renter guidebook will allow you to clearly communicate technical information
With customisable templates, you can include instructions for any and all aspects of your motorhome. Tell renters:
how to hook up to sewerage
which fuel they should use
the clearance height of the campervan
how to dump waste
absolutely anything else you think they should know!
Your renters have a resource available on their phone or tablet that they can return to time and again to easily find the information they need.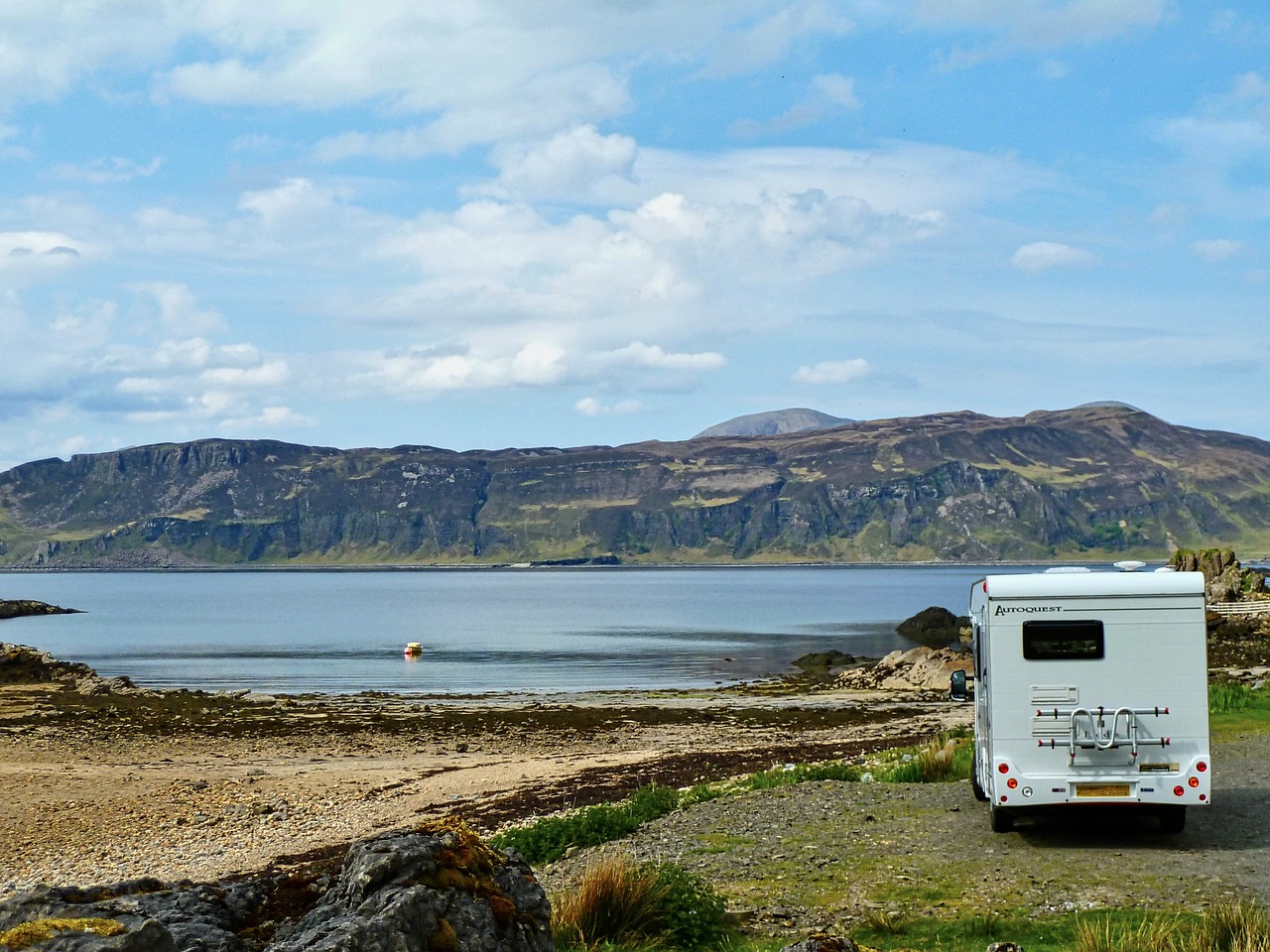 A digital guidebook will keep your campers safe
There's a good reason that you want your campers to absorb this technical information. If they're hiring a large RV/campervan, such as a fifth wheel or a Winnebago Class A, without knowing how to properly operate it, they could put themselves (and others) in danger.
The more times you manage to hit campers with the key information, the higher the chances that they'll register it. That's why you can send out your Touch Stay digital guidebook multiple times before campers pick up their van, maximising the chance that they'll look at it before they arrive. We've also got loads of blog articles (like this one!) to help you perfect the art of communicating with a digital guidebook.
A digital guidebook will help keep your campervan safe
It can feel scary sending your van off with people who may not fully understand how to take care of it. A digital rental manual gives you peace of mind knowing that they have all the instructions in their pocket.
Plus, a Touch Stay digital guidebook can be accessed even when you're offline, so your renters will always have the key information within reach.
A digital rental guidebook could reduce your rental insurance liability
For a start, you're less likely to be in touch with your insurance company at all, because your renters are less likely to break anything if they've got all the instructions to hand.
You can also insert a section into your guidebook which clearly outlines your insurance coverage and your renters' responsibilities. This will be far more obvious to them than the terms and conditions at the end of the rental agreement – they'll know exactly what you expect of them.
If you're interested in hearing more about how to respectfully communicate your boundaries, listen to Episode 4 of The Guest Cast.
Plus, if there are any accidents, you have a resource that you can present to your insurance company to show that you took extensive steps to instruct renters in how to operate your van.
A digital guidebook will improve the RV renter experience
Renters will arrive to pick up your van already feeling prepared. Whenever they have a question, they won't have to wait for you to respond – they won't even have to ask – all the information will be at their fingertips.
Plus, you can include your own personalised recommendations for campsites they could stay at, sights worth a visit, and how they can make the most of their RV/campervan experience. They'll know that you were thinking of them before they even arrived at pick-up.
A great renter experience is key to great reviews, and great reviews mean more bookings. A digital guidebook can help you to catch the attention of prospective renters and grow your business.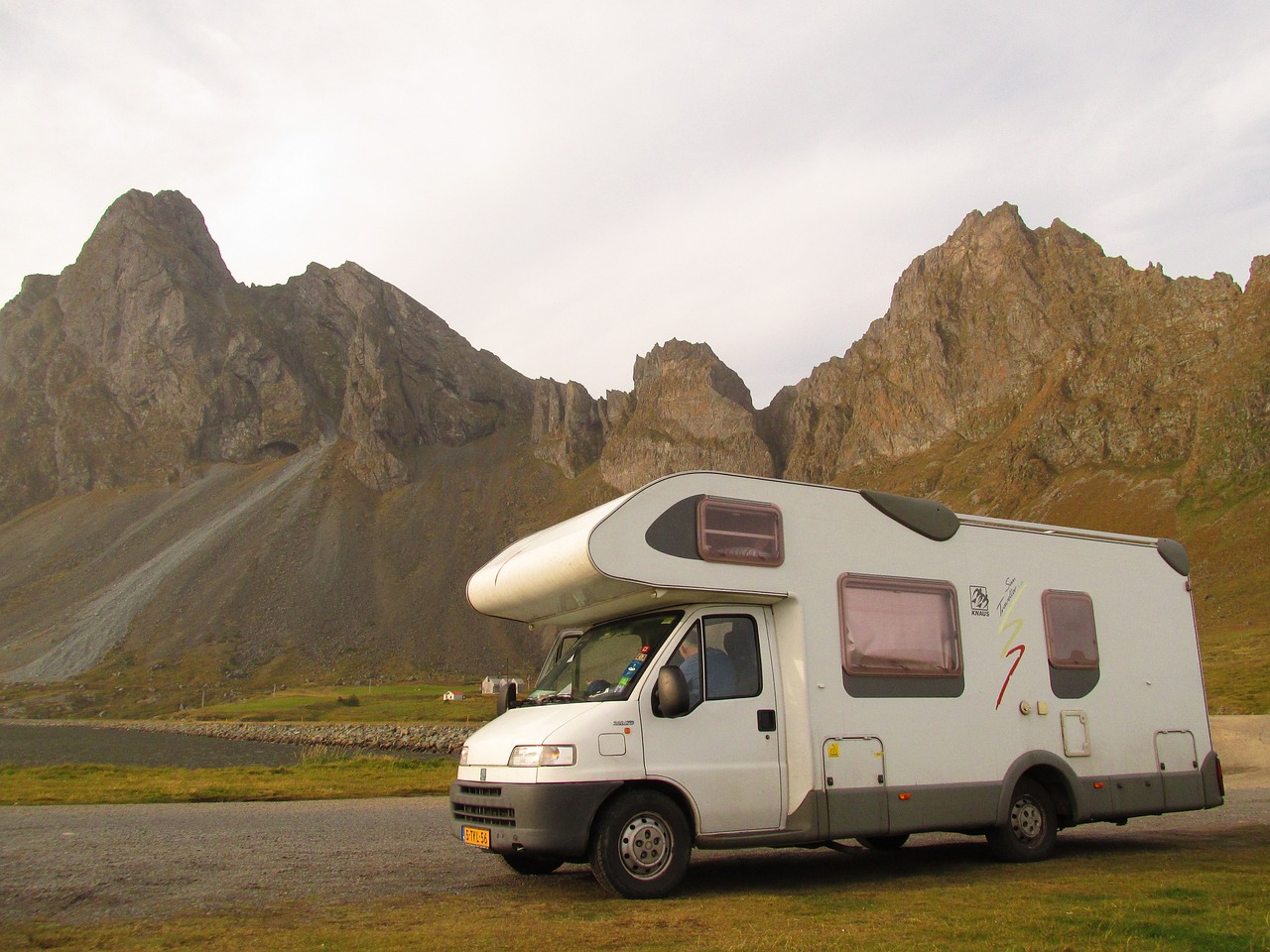 A digital guidebook will save you time when renting out your camper
Time – the most precious commodity! You'll still be communicating with your renters, but you'll be doing it so much more efficiently. Rather than having to respond to multiple questions per day, all of the answers to those questions will already be in the guidebook.
Your renters will get all the answers they need (to questions they didn't even know that they had!), without you having to lift a finger.
Touch Stay digital guidebooks equal safer, happier renters
8 out of 10 of Touch Stay users halve the amount of time they spend answering questions from campers.
clearly present all of your instructions and recommendations in one easily accessible place.
communicate your renters' responsibilities from the get go, and help them get prepared for their trip.
They know what to expect, and you know that they have all the crucial info at their fingertips. It's a win-win!
Renters can access the guidebook even when they don't have an internet connection, so driving off-grid won't be a problem.
Like the sound of that? Find out exactly how a Touch Stay digital welcome book supports your RV rental business.
How to structure a digital welcome book for your RV/campervan
At Touch Stay, we've crafted an RV/campervan template that you can select when you set up your guide. This template provides you with a structure that you can follow to ensure that you get all the crucial info into your guide.
Open your digital guidebook with a welcome to RV renters
Start with a welcome note to introduce yourself and explain the purpose of your RV rental guidebook. Give renters an idea of the information they'll be able to find, and why it's important that they read it.
Injecting a little bit of personality is a great way to hook renters in. They're far more likely to continue reading if they feel some sort of personal connection to you and know that there's a friendly human on the other side of the guidebook. You could tell them why you decided to start renting your van out, or where it's travelled over the past few months, for example.
Prepare campers to pick up the RV
Make sure that your campers know exactly what you need from them in order for them to pick up the van safely and smoothly:
tell them where they're picking the van up from. If you're in a more rural location, provide directions and point them to the Map tab of the guidebook, where they can select your location and open directions in Google Maps.
tell them what documents you need them to bring. You'll certainly need them to bring their driving licence, but what else?
tell them what you provide for them. This communicates the thought that you put into their stay, and helps them understand what they need to pack.
briefly describe the pick-up process so that they know exactly what to expect when they arrive with you. If possible, give them an estimate of how long it will take.
give them your contact details so that they can get in touch if their journey is delayed, or if they have any questions.
Include key technical information in your campervan digital guidebook
This is the big one! Your renters need to have everything on hand so that they can easily find the answer to any operational question they might have. According to Outdoorsy, 90 per cent of RV/campervan rentals at the time of writing were to first time renters. You need to have clear, easily-accessible instructions so that these renters have a safe, enjoyable trip.
To prepare yourself for this section, it might be helpful to do a walkthrough of your van, ideally with someone who is less experienced at operating it. Together, you can work out all of the instructions and information that a first-time renter will need.
Jessa Brown, Community and Owner Success Manager at Outdoorsy, recommends taking your van for a weekend trip. This is a great opportunity to take photos for the listing, and it gives you an insight into the camper experience. Which corner needs some putty to stop the kids banging their heads? Which rattling vent needs to be screwed down tighter?
Provide some tips on how to drive the motorhome
Put the crucial information front and centre:
vehicle specifications:

clearance height
the type of RV: is it a Class A, Class B, or Class C motorhome?

if you're renting a travel trailer: the towing capacity it requires & how to hitch it
which kind of fuel it takes and where the fuel cap is located
where to find the handbrake
local road conditions
information about your RV insurance policy, and recommendations for campers' rental coverage
instructions about how to access roadside assistance
Once you've got this down, you could provide your insider knowledge on the easiest ways to park, reverse, and gauge the length and width of the van versus the gap you're manoeuvring through.
Instruct renters on how to set up the RV
Make sure that your renters feel prepared by detailing exactly how they can set up the van after a long day of driving. Let them know:
how to ensure that the van is level
how to plug into electricity
how to hook up to a water supply or fill the tank
how to manage waste
how to operate cooking facilities
how to operate the shower and toilet
how to make efficient use of hot water
Give campers your personal recommendations for their road trip
There's nothing like that local's knowledge – a tourist guide just can't quite compare! You could recommend:
the best campsites in the region
the best town to visit if your campers are interested in:

history
outdoor activities
local food
watersports

the best local hiking spots
nearby national parks to visit
the top spots for catching sight of wildlife
The Touch Stay digital guidebook has a Map tab, which allows you to pin your recommendations so that your campers can easily orient themselves as they drive. You can pull in information from Google Places, whilst continuing to customise the descriptions of your favourite restaurants, cafes and activity centres to convey what you particularly enjoy about them.
Tell your renters how to safely pack up camp
This bit is just as important as setting up camp – if your renters are uncertain about how to pack the van up, it's likely that things will get broken or their trip held up. We all know that watching the contents of the fridge rolling into the aisle on the first corner of the day's drive will only hold up the adventure!
Where relevant, explain:
how to unplug from electricity
how to dump waste tanks
how to prepare the interior of the van so that things don't go flying
how to put away slides, awnings, etc.
how to remove levelling blocks
Include a final checklist for renters to work through as they prepare to head off. There could even be a QR code provided on the passenger side of the dashboard to direct renters straight to that part of your camper van guidebook.
Finally, walk your renters through the drop-off process
Clearly explain your drop-off time and processes. If you can, provide an estimate of how long drop-off will take, to help them plan the rest of their journey.
Plus, you can make it super easy for them to book again and leave you a positive review by inserting links to these steps into your digital guidebook. Now is the perfect time to take them straight to your website, or the listing site that you use – while their great experience is still fresh in their memory!
How to use photos in your RV/campervan digital guidebook
Photos and videos are useful resources for complementing your written instructions. They help you to illustrate instructions by showing campers exactly what appliances and parts look like, and can also be used to show campers how to operate them. The clearer you can make your instructional sections, the lower the chances of breakages.
Some van owners place demo guidebooks on their website as part of their marketing strategy, to show potential renters exactly what they could experience. Here, photos and videos can help to entice people to book with you. Once they've booked, accurate photos and videos help to set reasonable renter expectations.
How Touch Stay can help RV owners to communicate effectively with their renters
At Touch Stay we know that efficient and helpful communication with renters is key to providing them with a great experience. And a great experience makes them more likely to book with you again.
That's why our digital guidebook is focused on helping you to communicate with renters as effectively as possible. You can:
send renters the link multiple times before they even pick up the van
link between sections of your guidebook to encourage renters to delve deeper
place QR codes on tricky appliances in your van – when renters scan them they'll be taken directly to the relevant instructions in your guidebook
We've thought of lots of ways that you can communicate more with your renters, whilst saving time for yourself.
Plus, if you've got multiple vans, our tagging system allows you to easily replicate content between them.
It doesn't cost anything to try! Start your free trial today.