After a long road trip, your guests are ready to settle into their campsite or caravan park. Armed ahead of time with information you provided them via your digital guidebook, means they'll spend less time worrying about the parameters of their campsite, where to find firewood or running water, or forgetting to pack marshmallows.
While our comprehensive guide dives deep into all aspects of what a Touch Stay digital guidebook contains and what to include when creating your own, today we'll be focusing specifically on the how, what, and why of creating a digital guidebook for your camping and caravan park.
Guests will have a grand old time sinking their teeth into your digital guest welcome book as well as their deliciously gooey s'mores, thanks to you!
How a digital guidebook enhances your camping and caravan business
Acting as your guests' go-to source for local recommendations while halting repetitive questions, a Touch Stay digital guidebook also helps you manage your guests' expectations before they even step foot on your property.
It showcases your brand voice as well as the personality of your property, while being easily accessible, no matter how remote or off-grid your campground happens to be.
Let's get stuck in a bit more about how a digital guidebook enhances your campground or caravan park!
A digital guidebook helps you establish clear guest expectations
You want your guests to appreciate everything that's provided for, as part of their experience staying with your property. Whether it's rough and ready classic camping or everything's dreamy deluxe camping, proactive and meaningful communication benefits you and your guests.
Equip your guests with all the information they need to pack, prep, and settle in, while setting clear expectations prior to them ever setting foot on your property, with a Touch Stay digital guidebook.
Your campsite guidebook lays the groundwork for providing clear guest expectations. Chances are, your guests don't necessarily know their expectations themselves.
Granting guests access to the information they seek as well as the information they didn't know they needed, creates the foundation for a winning guest experience!
A digital guidebook is customisable to match your individual pitches
Whether you're serving up guests a safari-themed camping experience, a beachfront eco-retreat, or a remote hut in the mountains, your digital camping or caravan park guidebook is entirely customisable to match the needs of your operation, and each of its individual pitches.
Your informative and guest-targeted guidebook, sets the scene for the start of your guest journey. Taking it one step further by decking out your digital guidebook with your caravan park's branding, colours, and fonts, lets your brand voice shine from the very beginning.
A digital guidebook is easy to update and accessible offline
As you add new amenities to your campsite or caravan park, you'll want to keep the information you provide to your guests as up to date as possible. With a Touch Stay digital guidebook as part of your guest communications toolkit, it's super easy to plug in the latest and greatest information!
Your campsite's spotty cell reception might have guests sending up smoke signals or S.O.S flags for help. Never fear, though.
Providing thorough instructions on how guests can add your digital guidebook to their mobile phone before they arrive, means visitors don't need to worry about losing access to all of your precious information when they find themselves offline.
See below how Long Meadow Campsite incorporated this crucial piece of information into their digital guidebook: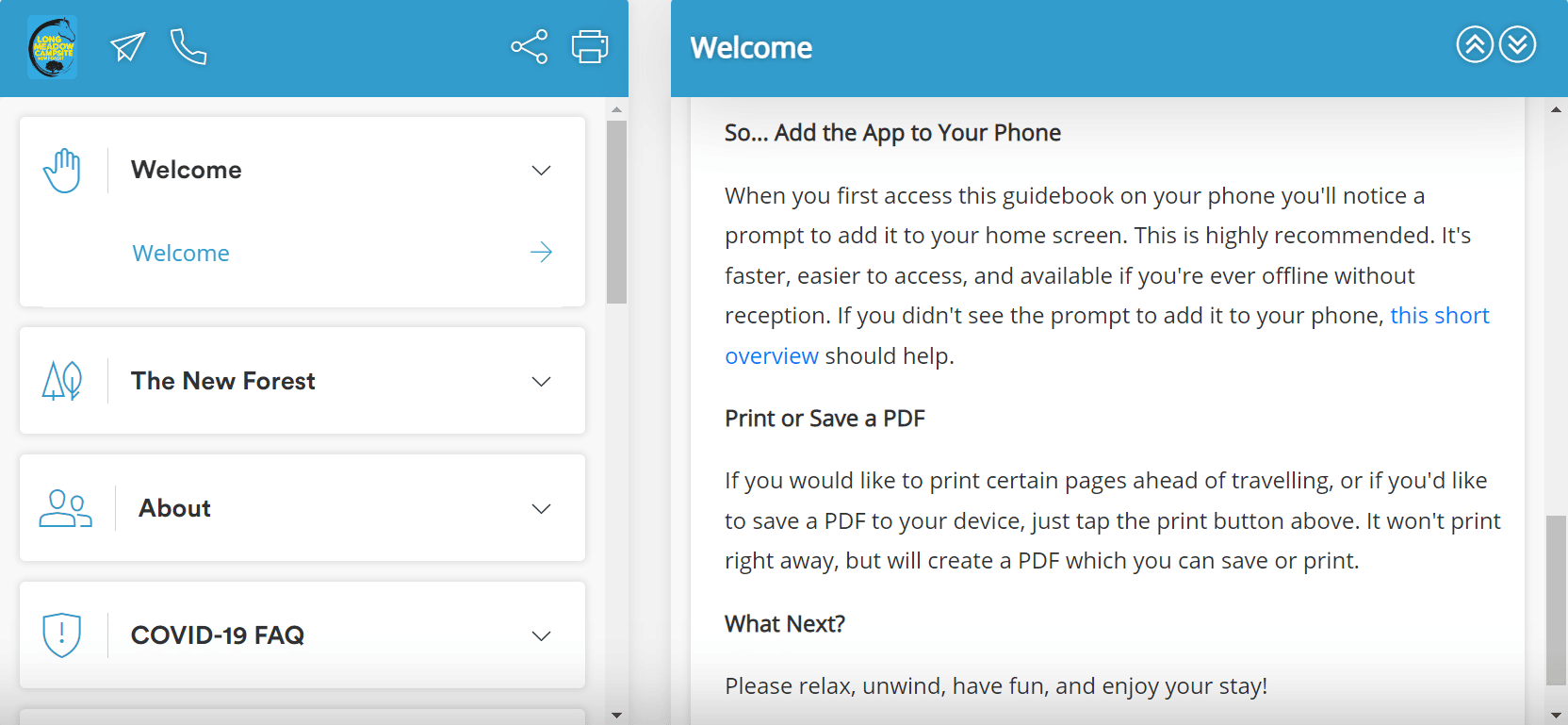 In fact, your guests likely came to stay with you to get away from the hustle and bustle of their daily grind, making our digital guidebook technology perfectly suitable for off-grid adventures.
How to structure your digital guidebook
The following structure is merely one suggestion of how you might format your digital guidebook for your campsite or caravan park. Whatever the wants and needs of your guests, feel free to structure it in a way that best surfaces what they'll need to know and what they'll want to discover.
Our guidebook templates can be added to, edited, and branded, all while helping your guests navigate and understand your campground or caravan site as a whole.
Welcome campers and caravanners
Start simple with a warm, cheery welcome to your guests, along with a brief introduction about yourself and your property.
Feel free to get creative here! Showcase your personality, highlight your property's quirky history, or even introduce the neighbourhood goat that wanders in from time to time for a nibble on the greenery.
Including a little video showcasing your property features also goes a long way in laying the groundwork to creating that oh-so important guest experience.
Provide directions
Depending on your guests' mode of transport, instructing guests on how to get to your campsite or touring park will ensure visitors have a smooth journey to your property.
Are there any roadworks being done for the foreseeable future? Make your guests go 'beep beep!' instead of 'aw, bummer', by including a note about these literal 'bumps in the road' within your digital guidebook. Offering alternative routes for transportation, helps guests avoid travel delays and get back to smooth sailing.
Supply arrival instructions
Surely your campground or caravan park is packed full of exciting and awesome activities to help your guests get the most out of their time in the great outdoors.
However, before highlighting all that the surrounding scenescape has to offer, you'll likely want to feature key information that will help your guests settle in more quickly upon arrival.
As an aside, we recommend sending your digital welcome book at least 4 weeks in advance of your guests' arrival, as this gives them time to plan and plot their itinerary accordingly. In the event you have an award-winning tree-top restaurant next door that books up months in advance, feel free to send along your digital guidebook to guests even farther out!
Petruth Paddocks Campsite keeps their welcome section short and sweet but takes their digital guidebook one step further by providing their guests with a splendid About Us section. Within this section, they detail their purpose and site history, as well as what sets them apart from other campsites.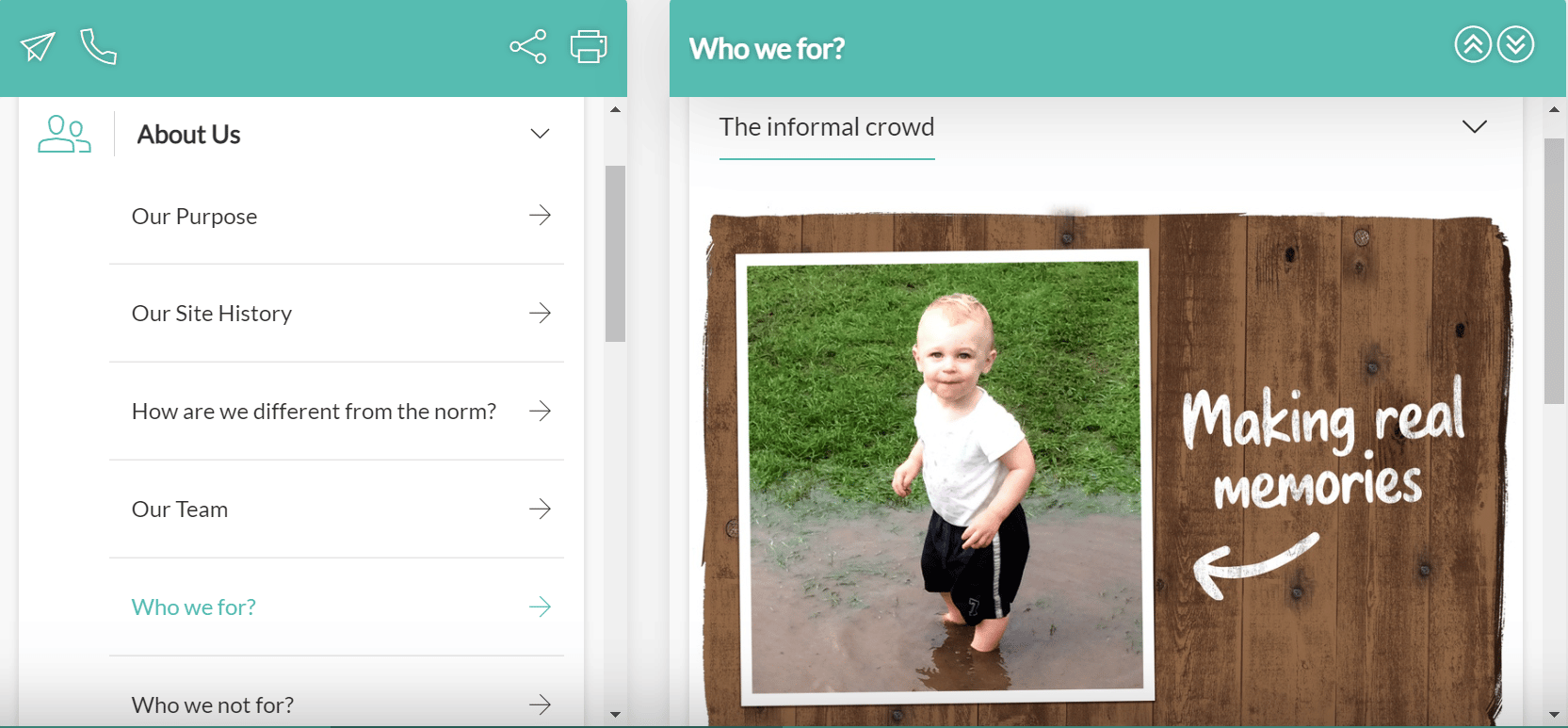 They also highlight who their campground is for and who their campground is NOT for, touting themselves as the ideal locale for the informal crowd looking for a campsite to make real memories.
Check in Information
Next, you'll want to supply guests with check-in information upon arrival. For example:
Do guests drop by a booth upon arrival to the campground to check in? or:

Do guests drive directly to their pitch to get set up, where you'll stop by to check in with them?
Highlight instructions in the event your visitors arrive later than expected or their trip is delayed. Include specific hours of operation if your campsite has gated entry, and what to do in the event of an after hours arrival. This prevents your guests from quite literally being kept in the dark!
Include your contact information should guests need to get a hold of you in the unlikely event they experience an after-hours emergency while onsite. Also, notify guests if any workers are onsite 24/7 for maintenance and operations, like night rangers or park maintenance.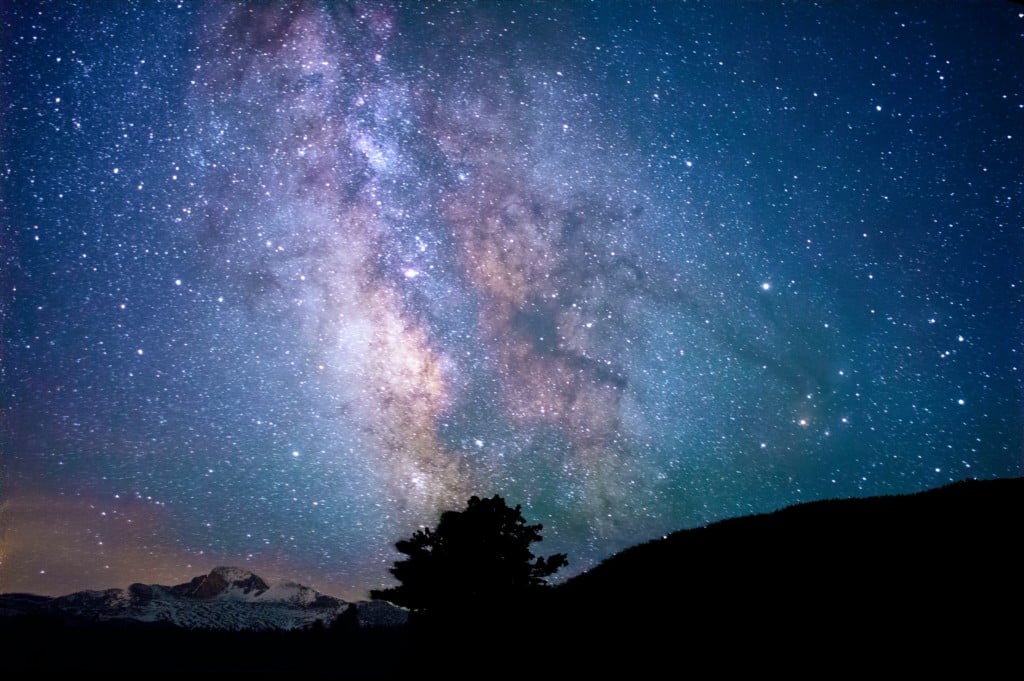 Guests will appreciate knowing ahead of time that if things do go bump in the night, it's only the park rangers' golf cart breezing past their camp – no ghosts or ghouls in sight!
Consider including the frequencies of local radio stations in your digital guidebook, too. If service is spotty, your guests will appreciate being able to change the channel to something other than static, while keeping both informed and entertained during their roadtrip. That is, unless white noise is your thing.
Your check-in section might also detail 'housekeeping items' such as quiet times after the front gate is locked, and informing guests that park rangers will come around with gentle reminders to keep noise levels down if their party is being too loud.
Where to pitch your tent or park your caravan
Depending on if your campground or caravan pitches are assigned, or pick-your-own spot, you'll want to notify guests where to pitch their tent or park their caravan.
Information to include in this section might be the size of each individual pitch or the layout of plots for caravanners – nobody likes a spot hog! Also, include the distance which guests can expect to be in proximity to their neighbours.
You might also want to instruct your guests on where they are NOT to pitch tents or park caravans. This includes areas outside of campground limits, for which you can provide a digital map of your campground or caravan park.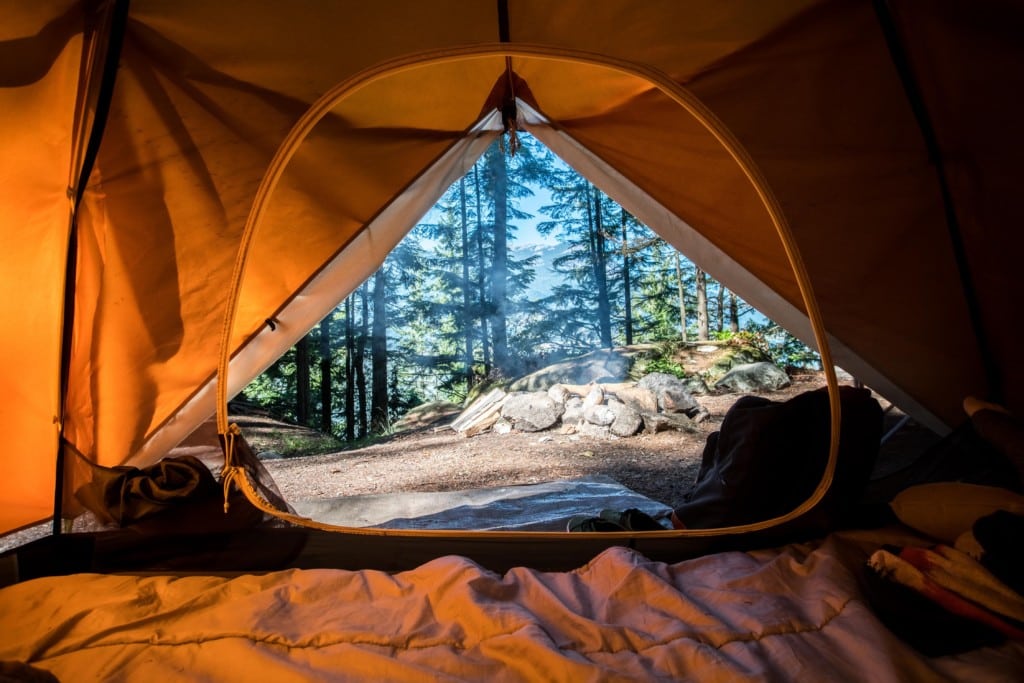 Highlight general precautions when guests go to pitch their tent or park their caravan, like ensuring guests don't pitch their tent too close to the fire pits. The only thing that should be burning this trip, is your guests' desire for an epic camping experience!
Forest Code
Conservation often goes hand in hand with the maintenance of a campground or caravan park. Including a forest code within your digital guidebook, ensures your surrounding forests or woodland remain protected, while continuing to be a source of enjoyment for generations to come.
All manner of creatures and critters will be grateful you helped their natural habitat, too. For starters, your forest code might include the following instructions:
Remain on designated campsite roads and paths.

Keep pets on leash at all times, unless in off-leash permitted areas of your property.

Ensure campfires are fully extinguished upon departure.

Leave any twigs and sticks in the forest.

If guests need firewood, you can upsell this item via your guidebook!

Inform guests of any wildlife they can expect to see during their stay.

What to do if they come across wildlife.

Instructions to keep food secured in cars or caravans, so as to not attract wildlife.
Long Meadow Campsite draws upon New Forest National Park's Forest Code, including a handy infographic within their digital guidebook: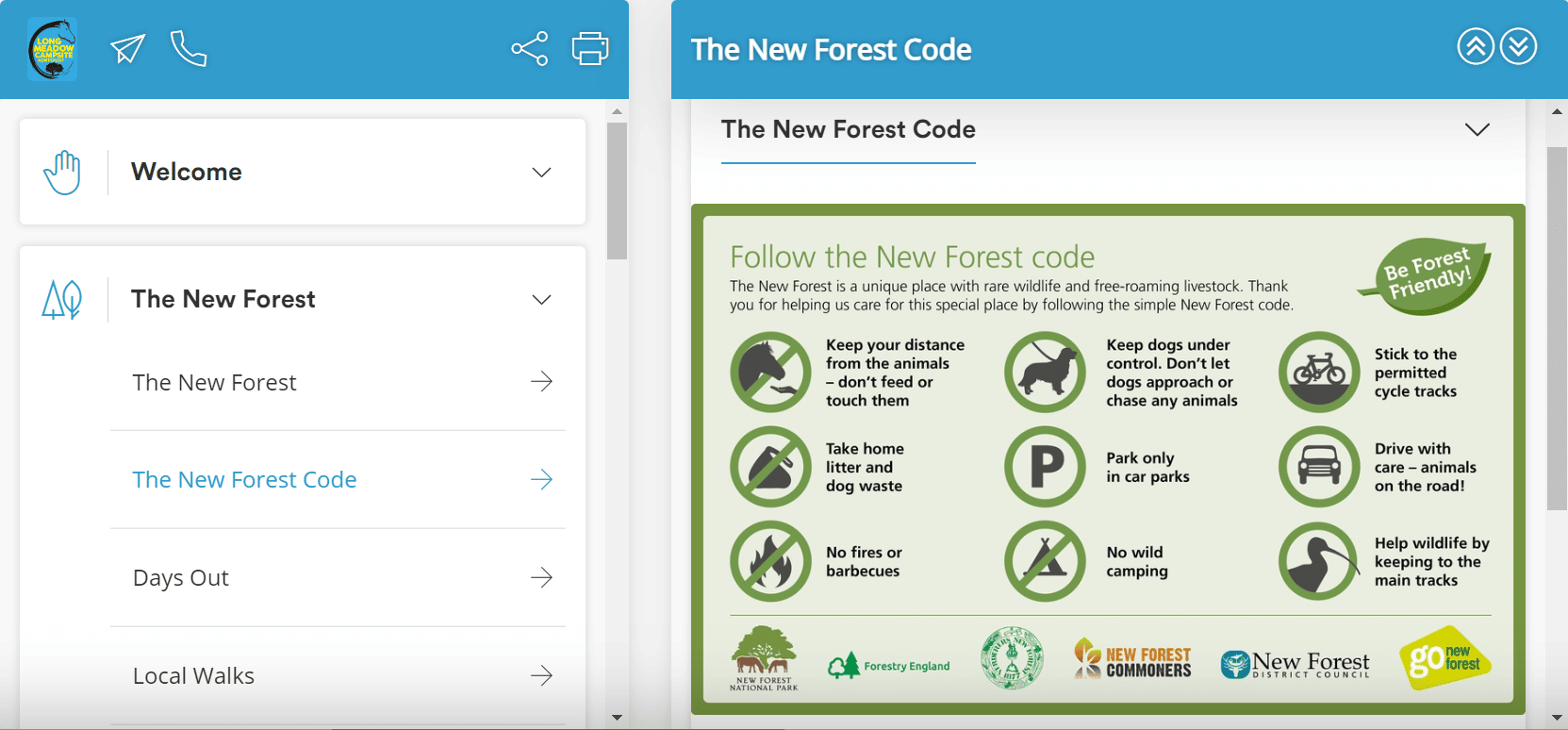 Weather reports
Nobody likes camping in a soaked-through tent after a night of rain. Providing weather reports ahead of time, keeps your visitors informed of what to pack for the weather. For example, rain shields and fleece for the spring season, and crampons and thermal underwear for the winter season.
In addition, Touch Stay's weather widget makes this a quick and easy addition to any campground or caravan park digital guidebook.
Post check-in information
Your post-check-in information keeps guests happy and helps your camping or caravan ground remain neat and tidy. Here are some ideas for what to include as part of your digital guidebook once guests have settled in.
What's Included
Notifying your guests of what's included and what's not included as part of their campsite pitch or caravan plot, is part of setting those clear expectations we touched on earlier.
Even the smallest details of what's included are important to list off, so guests arrive fully prepared. Keep in mind you want to inform, not overwhelm guests throughout this process. This includes:
Fire pit for individual pitches

Communal BBQ area

Picnic table

Clean drinking water

Showers/toilets –

and where to dry your hair if you're place is like

Petruth Paddocks Campsite

Beach, lake, and park access

Off-leash areas for pets to romp around (

if pets are permitted

)

Sani-stations for waste removal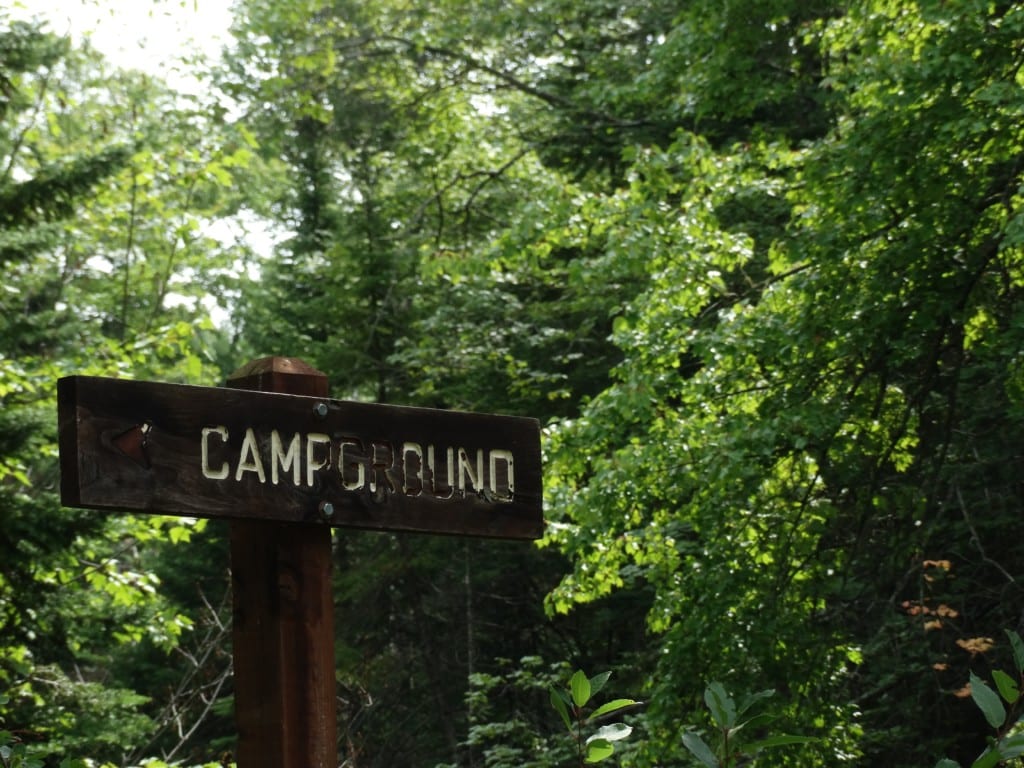 What's not included (AKA upsell opportunities!)
Perhaps your guests forgot a necessity back home, would prefer not to bring the kitchen sink, or are just looking for some casual entertainment while hanging around the campfire. What's not included as part of your guests' stay, can also double as an opportunity to upsell additional items you have available in your general store.
Whatever toy, knick-knack or essential item was left behind, here are some items you might want to consider stocking up on for guest purchases:
Ice

Firewood

Butane Fuel

Camping Essentials –

sunscreen and citronella candles

Laundry services –

for when your guests get tired of smelling like campfire!

Toiletries

Snacks for enjoying around the fire

Hacky sacks

Hammocks

Sidewalk chalk

Beach toys

Hiking gear

Towel rentals for the beach
Food and beverage information
Guests will have (hopefully!) arrived with coolers packed full of yummy camp food and snacks for the duration of their stay.
Don't let that discourage you from highlighting any of your delicious food and beverage options within this section of your digital guidebook!
These can include onsite options like:
Your general store –

highlighting your selection of marshmallows, hot dogs, and basic breakfast items like milk, coffee, tea, and cereal!

Pre-ordered grocery services –

perfect for guests who don't want to think twice about stocking up on necessities upon arrival.

Food trucks or carts
As well as offsite locations:
Restaurants and bars

Cafes and coffee shops

Grocery stores and farmers markets
Petruth Paddocks Campsite features homemade ice cream and stone-baked pizzas onsite from April till September for hungry campers and caravanners. They also offer vegetarian and gluten-free options for guests looking to order in advance.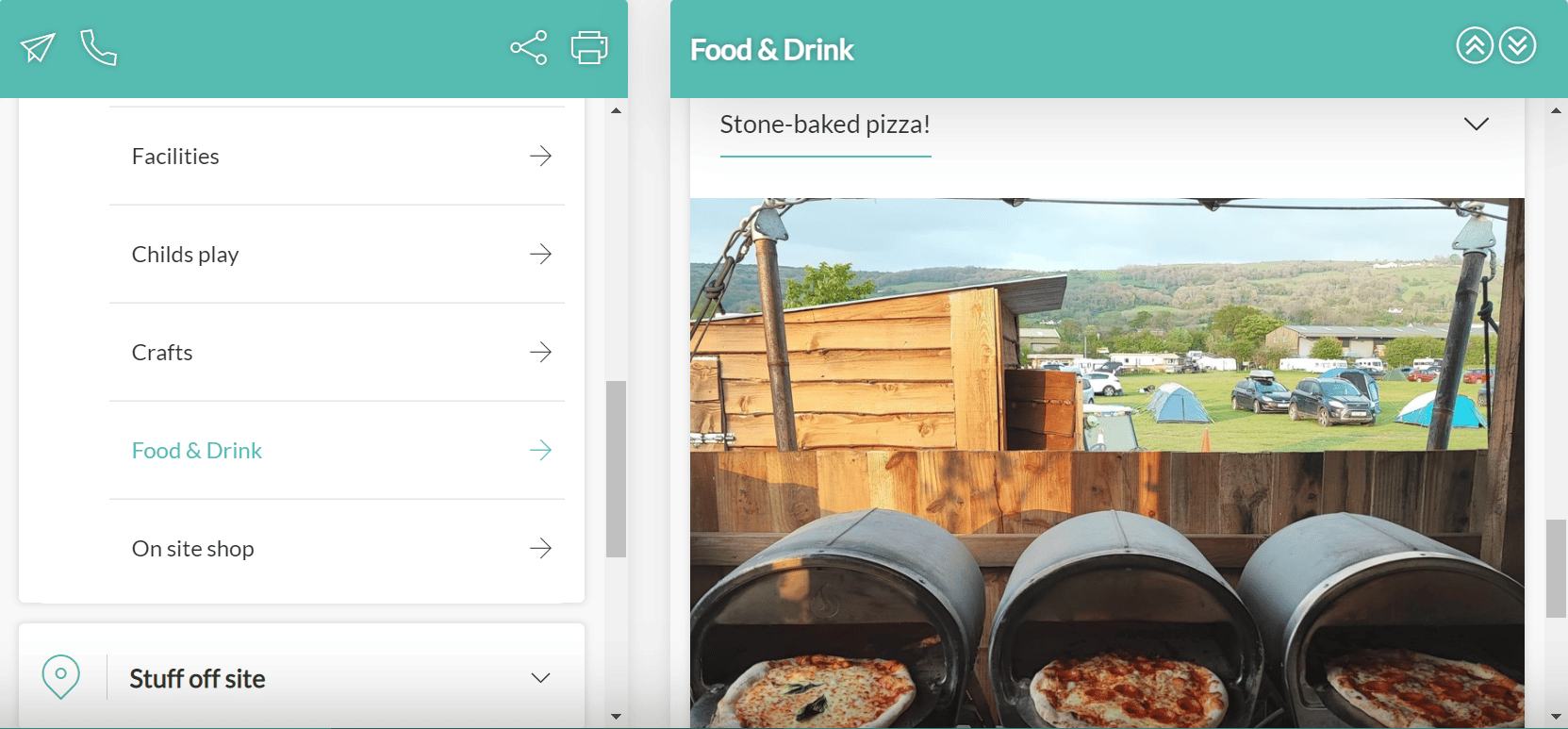 The food and beverage section of your digital guidebook also provides a great opportunity to upsell other items you might have available for guests. These include:
Gourmet bbq dinner packages featuring wieners and smokies from your local butcher, with all the fixings!

Prepared picnic lunches for your guests to take with them on their day of exploring.

Apple pear cider from the neighbouring orchard, or a specialty IPA in partnership with your local brewery.
Local recommendations
Highlight the picturesque setting of your campground's natural beauty with local recommendations in your digital guidebook. Below is a list of suggestions to include:
Monthly calendar of campground events.

Day trips and multi-day trips to national parks.

Hiking and walking trails.

Cycling, canoeing, and kayaking.

Kid-friendly activities.

Outdoor amphitheatre activities.

Tour companies and tour packages.

Transportation for getting to and from hikes (i.e. shuttle buses and rental cars).
Check Out Information
When the time comes for your guests to depart, be sure to include a brief section in your guidebook containing pertinent check out information. This might include:
Cleaning up individual pitches or caravan spots upon departure.

Garbage and recycling procedures and drop-off locations.

A brief reminder addressing your "forest code" once more.
Consider using this space to thank your guests for staying with you, alongside a gentle nudge for them to leave a review. You can also include your loyalty programme promotion, should guests wish to book in with you again soon.
Plug your social media channels in the section as well, encouraging guests to join and follow along on your social media journey!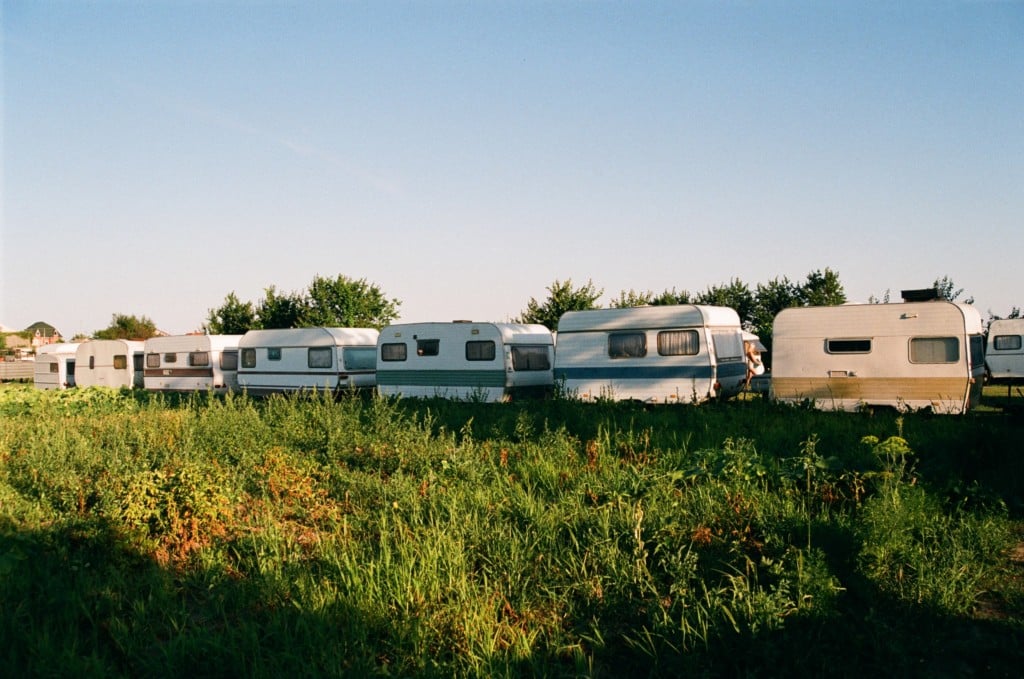 Alternatively, you could have a whole category all about keeping in touch, how to join the conversation on your social media channels, and be the first to know about special offers via email. It all depends how set up you are to take direct bookings and maintain a relationship with guests.
Remember, your camping guidebook is editable at any time, so as you progress in this area you can add as you go!
How Touch Stay helps campsite owners and caravan park managers delight and inform their guests
At Touch Stay, our digital guidebooks were born out of a desire to amplify the guest experience. Not only do they satisfy every stage of your guest communication flow. They also continue to delight guests even after they've packed up their campsite, or said adios to your caravan park.
Whether you're seeking inspiration for your first camping or caravan digital guidebook, or you're simply looking to communicate more while doing less, Touch Stay has you covered.