Every vacation rental owner or host will have "create an Airbnb guidebook" or "update my guest welcome book" somewhere on their to-do list.
But why?
Rather than big up the pros of creating a stunning Airbnb guidebook, we thought we'd flip this around. Give it a tongue-in-cheek perspective!
So what would the world be like if your Airbnb guidebook didn't exist?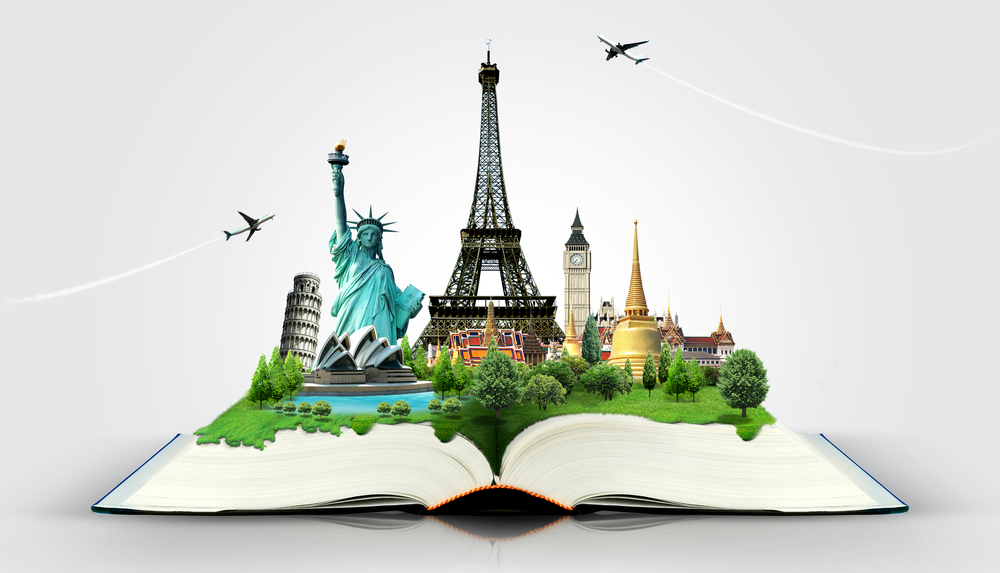 1. Guests Would Have to Read Through 82 Pages
We have had a few owners come to us asking for their 80+ page Airbnb guidebooks to be put into digital format. We very nearly did take that on. We were very nearly foolish.
Why?
Imagine you're the guest. The last year at the office has been tough and it's time to escape reality. Do you really want to see an 82-page welcome book? That's no welcome!
No, in the case of 82 pages, a guest's world would be a better place without a welcome book. Actually an owner or hosts world would be a better place without it too… how on earth do you keep that content fresh?!
Instead, provide guests a few pages of the best advice and tips.
Tip: Challenge yourself to explain your home and your local area in less than 10 pages. We know it's possible because we know people who are doing it!
2. Guests Would Stress About Page 8
What's so stressful about page 8?
It's missing!!
I've experienced this on more than one occasion whilst on my own travels. You arrive at the perfect cottage. It's everything you imagined and was accurately described in the advert. And yet the welcome book is in ruins.
Page 8 is missing. Page 6 has coffee stains. Page 9 has been ripped. The punch holes on page 3 are broken so the page is hanging out.
Lord above. Ok, I know, it's not worth stressing about. Yet the age-old cliche pops into my mind: first impressions count. Yes I remember the idyllic cottage. But I also remember page 8 was missing.
In my case, the world would be a better place without a 10-page welcome book containing only 9 pages!
3. Guests Would Have to Sift Through 56 Out-of-date Local Attraction Flyers
We've all been there. We return from the dolphin excursion with the flyer. In fact we've been out all day and we've collected 4 flyers for different local attractions.
What should we do with them? Ah, yes, stuff them in the welcome book plastic divider pockets. Future guests will love that.
Are you sure? Imagine you're that guest again. Look, there's the welcome book on the coffee table. Walk over and pick it up. You know what happens.
And, of course, we all spend a few minutes picking them up and putting them back in the folder for future guests to experience.
In this case, the world would be a better place if that welcome book had never existed.
4. Time to Remove Tongue From Cheek
You get the point, so I'll withdraw the tongue from the cheek. And, truthfully, I've seen many welcome books that ditched the above traits long ago!
The real point is that the welcome book can be a real asset to a guest when done well. It can help me escape reality and recharge. It can help me experience something original. It can help me see the area through the lens of a local.
In that sense, the world of vacation rentals would be poorer without the Airbnb guidebook!
5. The New Luxury in Vacation Rentals
Part of what the modern guest wants is access to something unique and personal. The old concepts of what constitutes luxury are gone. As Matt Landau so eloquently put it:
Forget about room service and valet parking and the unremarkable: our ideal guests don't prioritize that stuff anymore. And before you get caught up in arguing about apps and Book It Now buttons and OTAs and GDSs and blah blah blah…just remember that we are humans taking care of other humans.
Humans taking care of other humans. The personal touch. Now that's a pretty compelling base from which to build a digital Airbnb guidebook that the world cannot live without!