As entrepreneurs in the small accommodations business, you're likely well-versed in ROI. That's Return on Investment, of course, and it's a mindset that can be applied to everything from the mortgage on your property to the towels you stock in your bathrooms.
ROI 👌 But what about ROE?
Touch Stay would like to introduce you to a new take on the concept. One that isn't about tangible stuff, but something a little more abstract. And, we'd argue, even more powerful.
That's ROE. "Return On Experience."
You know the travel landscape is changing. That's in part because of the ever-buzzed-about millennials, whose pockets are getting deeper as they get older, while their priorities remain the same. Put simply, they want to have experiences that will enrich their lives. Experiences are still more important than material goods and (seemingly) always will be. The next generation, the tech-savvy Gen Z, is following suit.
So, to put it bluntly, if you aren't thinking about the overall experience that guests are having at your accommodation, then you are at risk of getting left behind.
Not to mention the fact that booking platforms are taking a larger and larger chunk of your profits—and are poised to continue doing so. You can't control the OTA business decisions, but there's something you can control…and that's the guest experience. The ROE.
"Investing in the guest experience is not just recommended, it is critical for the company's sustainability," advises Amy Hinote of VRM Intel. "Marketing costs are rising for property managers as channels like Vrbo, Airbnb, Booking—and now Google—expect to receive 10 to 20 percent of the booking total. The only way this cost per acquisition (CPA) makes sense is if vacation rental managers convert a high percentage of these customers into repeat guests."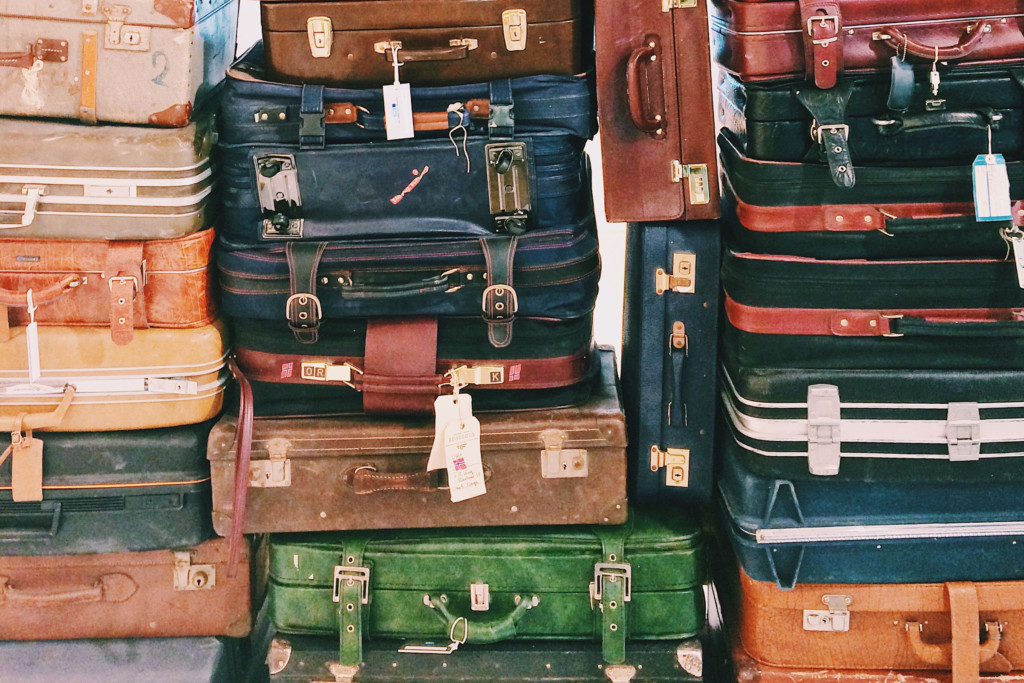 In the years ahead, successful vacation rentalists, innkeepers, holiday rental managers, and short-term rental hosts will actively search for ways to meet the wants and needs of experience-driven travellers. In other words, they will always be looking to improve their ROE—Return on Experience.
What does a healthy ROE look like? It's a business with plenty of word-of-mouth referrals, repeat guests, and an overall more sustainable business model that doesn't rely quite so much on the booking sites.
Let's define ROE.
It's a tough endeavour, because ROE means a lot of things and encompasses the entire traveler journey—starting from the moment they discover your property, whether digitally or through a friend.
But to simplify, we've picked out four elements that really get at the heart of the ROE philosophy. These are:
Reviews
Activities
Local area
Feelings
Reviews
Here is where your past guests become your greatest asset. Because they value experiences so much, today's guests are often compelled to share details of those experiences with others.
We talk a lot about the reviews and star-ratings guests leave on the platforms they used to book your property, because those reviews are marketing gold. But don't forget: a shared photo with a brief caption, or a lengthy commentary on social media is its own kind of review. Spinning a tale with animated hand gestures in the break room is—you guessed it—a review.
Reviews inspire people to act, whether it is to propel them to dream about a destination, to actively seek out a similar experience, or to aggressively avoid that experience at all costs.
More than ever, travellers base their buying decisions on the experiences and interactions that others have with a brand, company, property, or product. So, even though a review may seem like the end of the guest journey, it's more than that. It's the beginning of the journey for the next guests, too.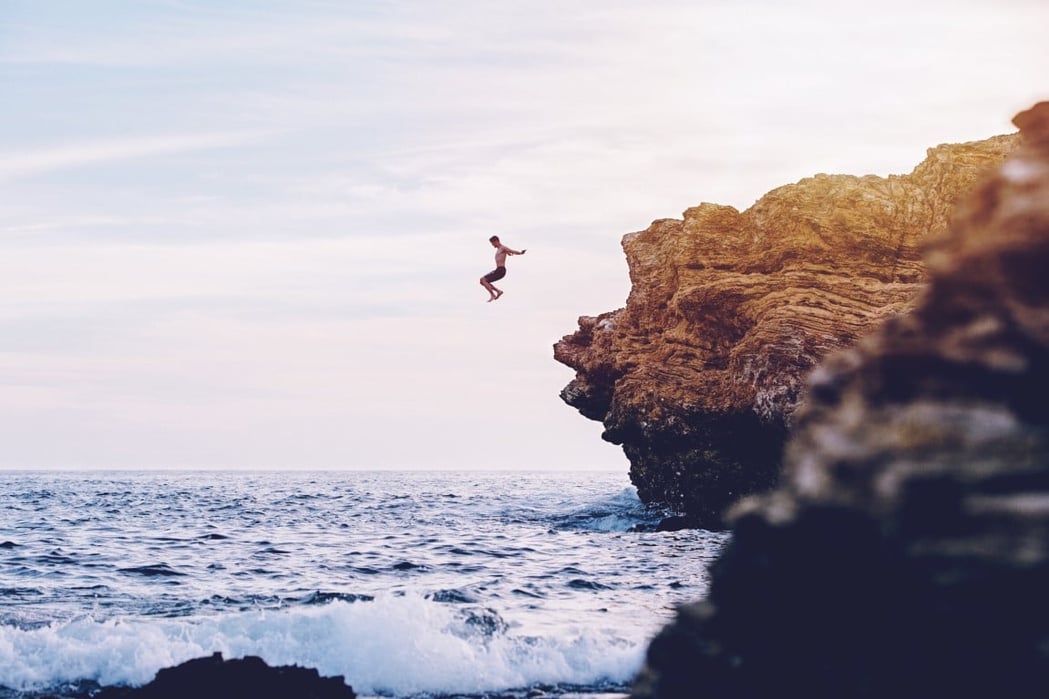 The data bears this out. Reviews are not only desired, but critical for converting travellers to guests—including those tech-savvy Gen Z folks we talked about earlier.
Pete Comeau of Phocuswright recently shared (at the VRMA Regional, Colorado) that the Gen Z traveler is most concerned with the property's rating when making a decision on where to stay. For this reason, Comeau advises vacation rental managers to shift their marketing to heavily promote the value and location of their properties.
To get those strong reviews and build your personal army of delighted guests, you must, of course, focus on giving excellent experiences to the guests. But even more than that, you have to figure out the guests who are perfect for your properties and make sure they find you.
"You need to determine who your ideal guest is, what she values, and how you can best position yourself to provide that value in a way that delights her, and in a way that works for your business," says Andrew McConnell, CEO at Rented. "You don't need tens of thousands of people who think you are fine. You may [need] just tens of people who are raving fans because you delivered something different and better than anyone else."
McConnell continues: "Increase the right things for your guests and your business. To make that work, decrease and/or compromise in other parts. You don't have to compete on every dimension. You simply have to be the best on those parts that truly matter."
Leslie Preston, founder of Bachcare, adds, "Some companies may choose not to invest in the guest experience, and they are just order-takers reliant upon OTAs to bring in commodity bookings. There is no sustainable future in that."
According to Preston, those who overlook the guest experience are missing out on opportunities for repeat business, brand loyalty, glowing reviews and word-of-mouth referrals.
Says Preston: "[Some companies] may decide to invest for the long term and have a defensible advantage in delivering great customer experiences." Bachcare is one of those. She adds: "I prefer to operate a business with a clear competitive advantage, one that delivers amazingness, and one that has a future."
It's simple logic: Amazing guest experience = Better Business Performance = Rave Reviews = Amazing Return On Experience (ROE)
Activities
No longer is it enough to just give people a comfy bed and a Keurig. Guests are also looking to leverage your insight to improve the hours they spend outside your property, as well.
Especially if you host families. According to a recent study by Expedia Group Media Solutions, 95% of families make vacation-related decisions based on the needs and wants of their kids. That includes, of course, finding activities and experiences the whole family can enjoy.
"Providing experiences, or being the number one reference for recommending experiences, is vital in an age where travellers don't just look for accommodation anymore," states Vanessa de Souza Lage, CMO at Rentals United.
To that end, consider connecting with affiliate programs and receive a commission on the activities that guests are purchasing when staying in your area. This makes guests smile and generates extra income for you.
"This is a real opportunity for owners and property managers to make an extra income," de Souza Lage adds, and shares a story that drives the point home:
"I recently booked an apartment for a short getaway with my kids on Booking.com. I was delighted when Booking.com sent me experiences in the area, and I immediately booked two activities to do with my kids. On the other hand, the owner of the apartment never sent me anything. If he had, that commission would have gone to him."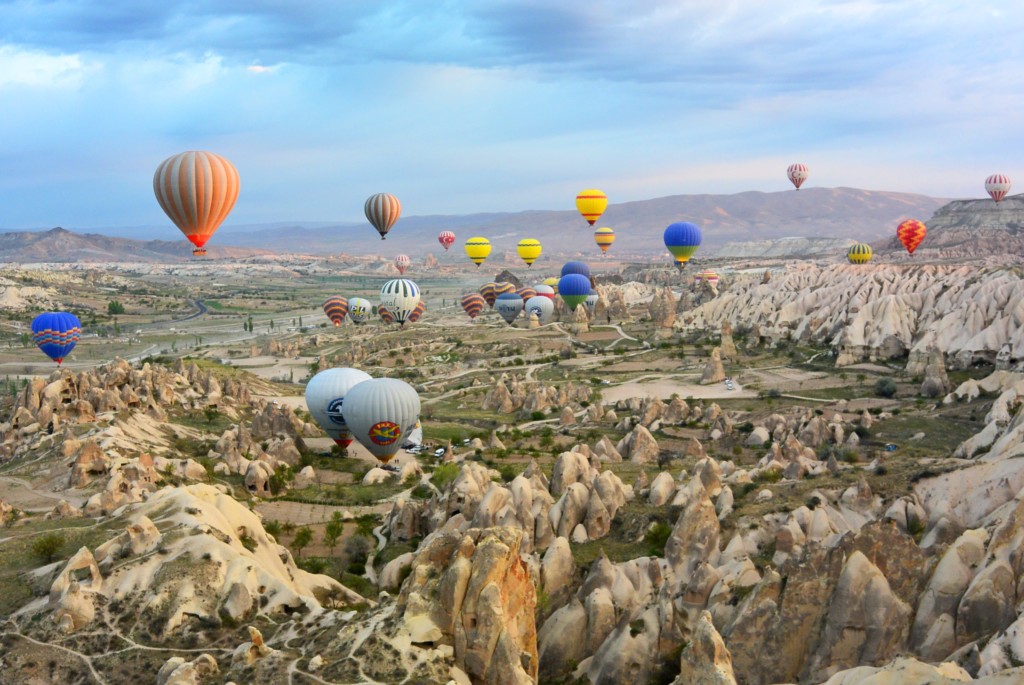 Partnering with local businesses who provide activities for guests—or even going a step further to curate VIP experiences, as Matt Landau suggests with his Theory of Limited Edition—ensures that guests associate you and your business with all of the fun memories they create on their trip. Not just the memories made inside your property.
This happy association leads to referrals, reviews, and all the other markers of a healthy ROE.
"Vacation rental managers that understand this and put time and effort into building relationships and making sure guests feel special will have to spend less and have to work less hard to fill the calendar the following year," adds Hinote.
Local area
Experiencing a surrounding area and learning about another culture is an important lure of travel. There's a reason Airbnb chose the tagline Live like a local. They smartly targeted the craving of travellers for authentic, insider experiences that clearly differentiate them from tourists, who all flock to the same cliche attractions (and chain hotels).
"Vacation rentals offer a much more intimate experience than hotels. The experience our guests have outside our homes are equally important to us," says Vince Perez, Beach House Rentals and Fetch My Guest. "As the experts in our communities, we invest in the guest experience as a proven way to drive our repeat guests."
As such, property managers and accommodation providers who market their extensive knowledge about the area to guests—and provide the information to guide them during their stay—will have an edge over their competitors.
"Put your local area guides front and centre when marketing to travellers," stresses Susan Blizzard of Blizzard Internet Marketing by RedAwning in her talk at VRMA Regional in Colorado.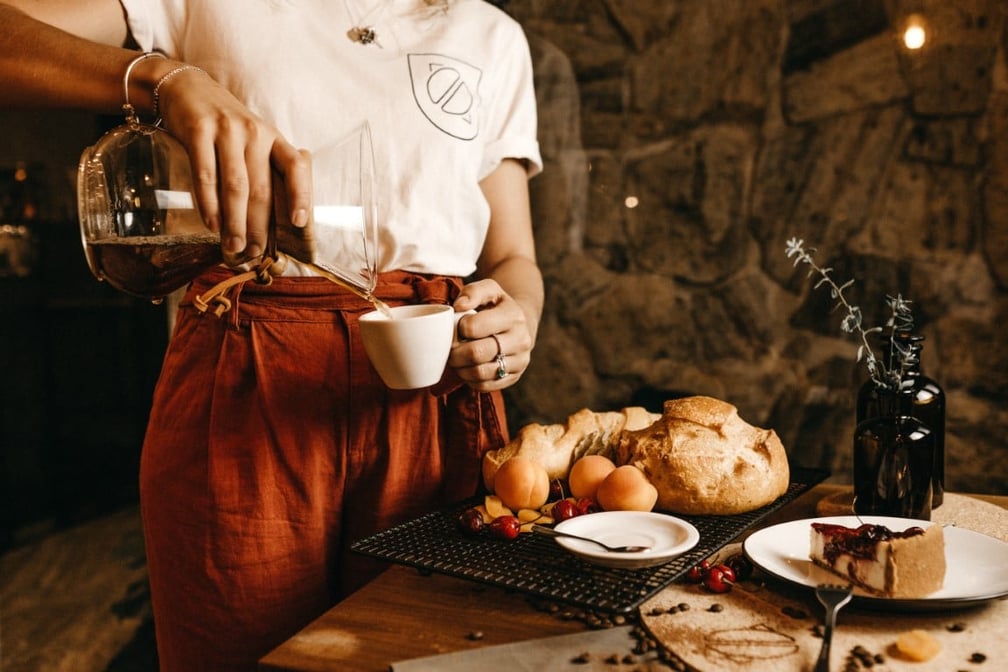 "The phrase live like a local is nonsense when taken literally," says Andy McNulty, CEO of Touch Stay. "No guest is ever going to truly live like a local. But the intent of the phrase is to conjure up the feeling that I just experienced something I couldn't easily have found via Google or TripAdvisor."
McNulty continues: "For this reason, truly great local area guides have a section that focus on a small list of gems. Not the local Starbucks, but the independent coffee cart. Not the crowded view of a tourist spot, but the hidden one. Be your guest's fast-pass to the best of the area. That investment in experience will produce returns."
Case in point, an email received by a guest staying with Airbnb host Scott Rasmussen:
"And just wanted to say that the communication with you and the guidebook to the house have been fantastic. We have stayed in a lot of rental properties not just Airbnb and the guidebook is exactly what I would love in every property but that hardly ever happens. So thank you!"
ROE at work 🎉
Feelings
As Maya Angelou said in her classic quote, "People will never forget how you made them feel."
Guests may forget the exact thread count of your sheets, the number of parking spots you had, or how well your WiFi could handle streaming their favourite show. But they will certainly remember how these amenities made them feel, in the end.
Speaking a guest's love language is crucial to create a good feeling. Often, it's difficult to put into words what creates a sense of welcome. It's an abstract, intangible feeling that you are cared for.
Gary Chapman, author of The 5 Love Languages, recognises these love languages as Acts of Service, Quality Time, Words of Affirmation, Receiving Gifts, and Physical Touch.
If you've attended Touch Stay's "Love Languages" talk at various industry conferences, you know that weaving these love languages into your guests' journey can have a big impact on their overall experience.
(By the way, you can take our Love Language Quiz here to find out what your love language is when you are traveling as a guest.)
The investment in creating a welcoming feeling for your guests can be drilled down to even the smallest details:
Handwriting a welcome note with their names
Dishing out the secret parking area for a local hot spot
Supplying sharp kitchen knives
You can also show your love through amenities like blazing WiFi and ultra-soft sheets, of course.
"All too often short-term rentalists underestimate the power of a well-made bed with quality linens," says Alanna Schroeder of The Distinguished Guest in her Modern Hospitality Guide. "If there is one space in your rental that should take heavy inspiration from hotels, it's your bedrooms. Hotels know that without a good nights sleep, they can say goodbye to that 5-star guest review."
But keep in mind, it's not just about the softness of those sheets, but about what those sheets say to the guest: that you care enough to put time, money and care into going above and beyond for them. That's what they'll remember.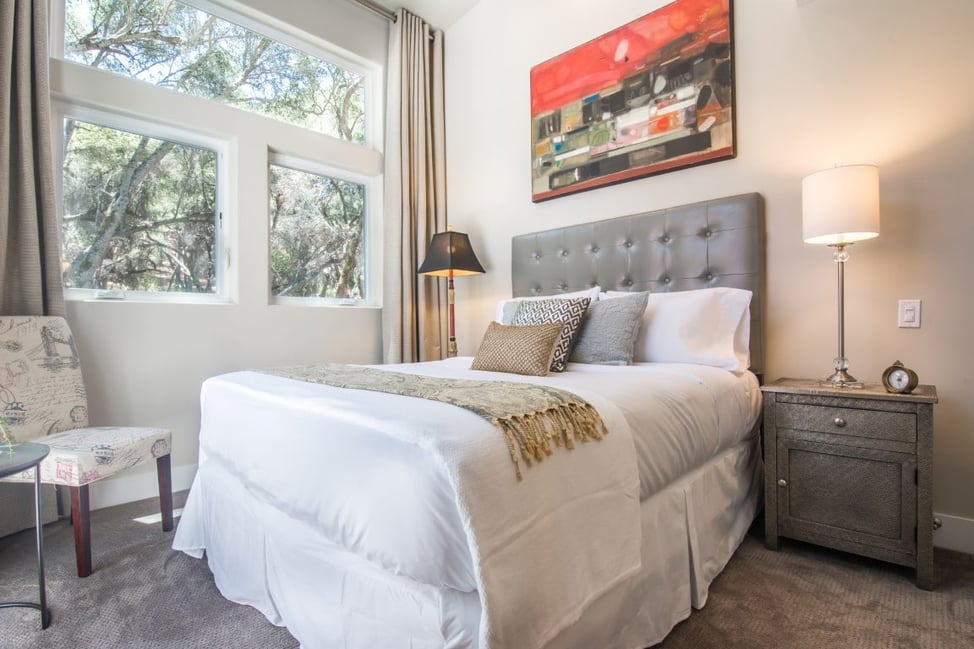 Conclusion
Just like ROI, there's only a return on experience when you put something in. And, the smarter you are about what you put in, the higher your return becomes.
As Andrew McConnell said:
"You don't have to compete on every dimension. You simply have to be the best on those parts that truly matter."
Which is to say that investing in an experience that matters only to your specific target guest types will generate the highest returns.
Hinote adds, "The reason for using Vrbo, Airbnb, and other sites is to get new customers in your door, and then investing in the guest experience gets them back."
And, of course, even if you're not a host or business in a high repeat/return location, the strong reviews your guests will leave on those platforms is a competitive advantage.
And thus, the cycle of experiences begins again—and the Return On Experience is found.