There are two types of people: those who have never met a stranger, and the rest of us.
Add to that the awkwardness of trying to respect 6 feet of space when you have the habit of shaking hands or hugging someone new! Those friendly actions are gone, hidden behind a mask and reduced to an elbow bump or wiggling of fingers in a wave from a distance.
Thus is the new age predicament of welcoming a guest in the hospitality industry, whether it be in a bed and breakfast, a vacation rental, a self-catered cottage, or an off-the-grid glamping site.
THE CHALLENGE: how to reimagine the in-person greeting so that it's completely contactless, without losing the warm welcome of a hospitable host.
Is this even possible?
Well yes!! After all, remote hosts have been exercising the strength of a contactless check-in with their guests for centuries. They've overcome the physical impossibility of standing at the door of their property to greet a guest when they live hundreds or thousands of miles away.
These hosts have already proven that a guest absolutely can receive grand hospitality, even from a distance. Here are several key actions that an innkeeper, on-site host, and local property manager can implement for a smooth contactless self check-in for their guests:
1. Online Registration
If your check-in workflow includes registering a guest on arrival, consider collecting the necessary information before your guests arrive with an online form. Whether it is dietary restrictions, city-required info, or asking if there is a special occasion for the trip, you can create a simple form for your guests to complete.
A few of the easy-to-use services that have a free option include Google Forms, Typeform, and SurveyMonkey. Remember to send the link to your pre-registration form to your guests more than one time, and tell them exactly what the link is and why it is important. Most people won't click just any link in an email anymore, so be clear about the importance of your registration form.
Here is a short video on how to insert your online form link into your Touch Stay digital welcome book:
2. Digital Welcome Book
This is the secret weapon of a host who has nurtured the guest experience from the time the guest booked the property, through the period of anticipation and planning of activities, all the way until the guest departure, entering into the stage of dreaming of a return stay.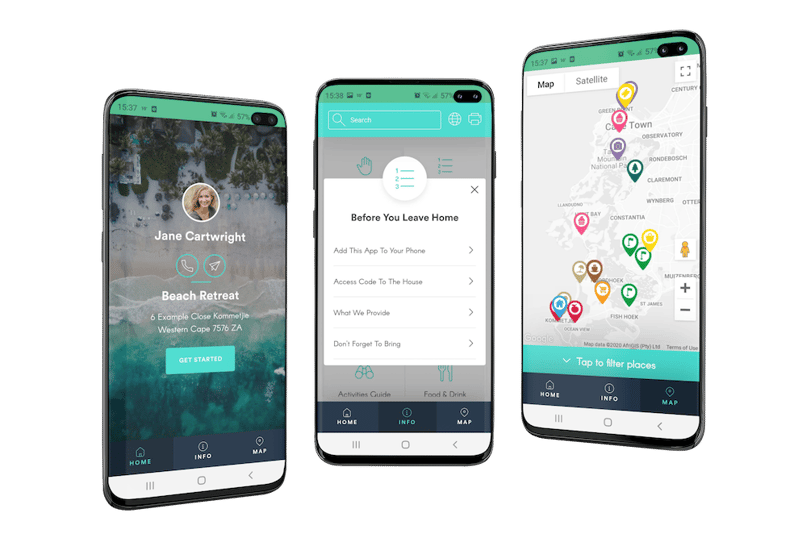 Bob Garner, host of Casal dei Fichi has finessed his digital guidebook in such a way that his guests are ready to leave a 5 star review before they even arrive at his property:
"Just had this brilliant email from an Italian guest who has just booked. She says she is really impressed by our Touch Stay guide and has to hold back from writing a review about her stay before she has even stayed with us. Now that is what we like to hear."
Sending your digital guidebook is an opportunity to greet your guest with your charmingly brilliant smile without a mask covering it. Use this opportunity to create a welcome video so your guests can embrace your warmth from afar.
Throw perfection to the side, step out of your comfort zone, and smile. Pretend your guest is standing right in front of you, and tell them how thrilled you are to have them.
Your digital guidebook is also the perfect solution for communicating arrival information, how-to instructions, safety information, and the very important favorite local recommendations.
3. Entry by Code
Is your code to knock three times, whistle sharply, then hop on one foot to gain entry into your property? If so, be very clear with your pre-arrival communications so your guest doesn't whistle first, then knock on the door.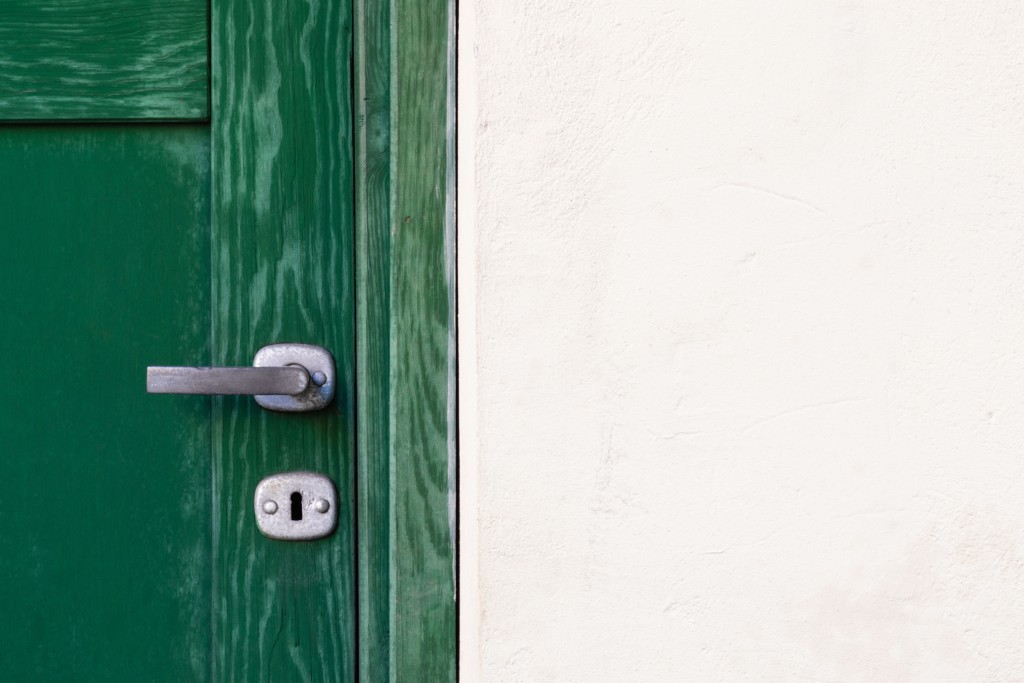 You can also install a deadbolt lock that you can give each guest their own code to for self check-in on arrival. This is especially useful when your guests are arriving late at night.
4. ID Verification
A camera at the door to verify your guest's identity on arrival is an option when it is not possible for you to greet your guest in person to verify their identity. Some hosts ask a guest to hold their ID up to the Ring doorbell or other CCTV camera to double check the person is who they say they are.
Not all situations or properties need to ID verify their guests on arrival, so don't feel like you have not done your due diligence if this is not a part of your workflow.
5. QR Code to House Manual and Local Recommendations
Ah, the House Manual. What has historically been a binder of tattered, hole-punched slips of paper stained with coffee and pizza sauce that a guest flips through to learn the trick to latching the quirky dishwasher or the steps to the hidden beach access path.
This can go completely digital and contactless now as well. The Touch Stay digital guidebook specifically is web based, so you simply send a link to your guest to access your custom branded guidebook on their own device.
You can also create a QR code and place it in your property so that everyone in the guest group can access your digital guidebook easily on arrival if the booking guest has not shared the link.
Here is a free Canva template we created that you are welcome to use. We like to make our QR codes at qrcode-monkey.com and customise the colours and design.
Adapting to a contactless check-in might feel a little awkward as you dip your toe into a new flow, but we know you will succeed as you are a resilient type of person who can smile through any situation.