Social media marketing for your vacation rental business can be difficult to keep on top of – especially when you're busy with the day to day running of your business.
But, it is important. And when done right, it can be a driving force behind your vacation rental business' success, helping to:
promote your business

instill confidence in your brand

kick start the positive guest experience

generate leads

encourage reviews
But while managing your social media might feel overwhelming, it doesn't have to be. And we're here to help!
Below we've outlined 101 (yep, you read that correctly) content ideas for you to post across your social media channels.
The aim of this guide is to make it quick and easy for you to post – you can simply scan through the ideas below, pick the ones that suit you – and spend minimal time thinking about what to post and why!
What social media channels to use & how often to post
Before we kick off, let's go over some brief guidelines about when and where to use these posts.
You should aim to post on your social media channels 2-5 times a week. We recommend Instagram as your go-to social media channel for your vacation rental property, as it's an image and video-focused channel that lends itself well to inspiring travel. It's also where a large proportion of travel planning audiences are. But, you can also use these social media post ideas across Facebook and Twitter – and the video content can work well on these and TikTok too!
Maybe you've already got videos in your digital guidebook? If so, post these on your social channels too, to give visitors a taste of what to look forward to during their stay.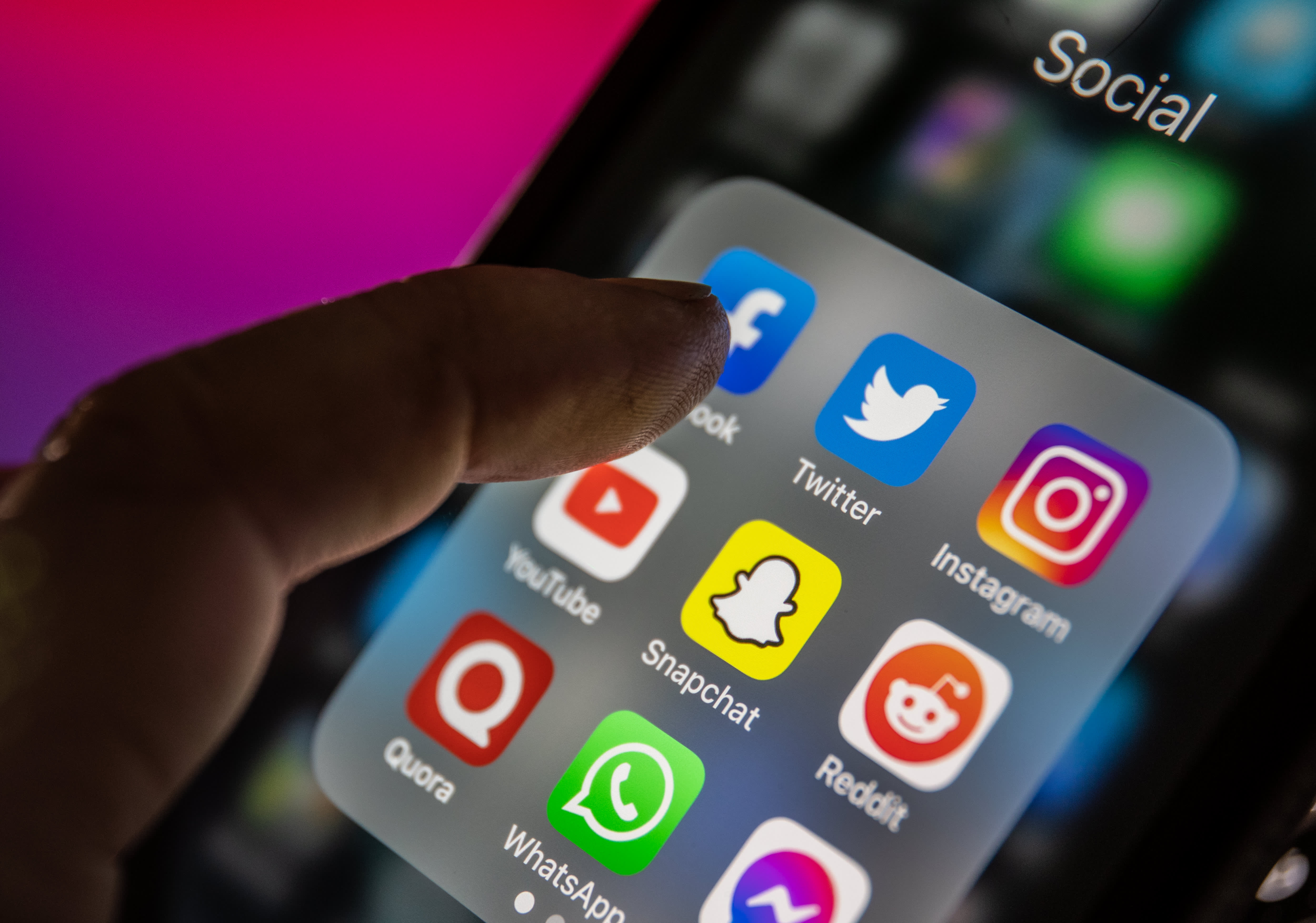 Hashtags for vacation rentals
Remember – hashtags are important on Instagram and the odd relevant one or two are useful on Twitter. Here are some examples of popular hashtags you can use for the vacation rental industry – remember to add extra hashtags that relate to your specific post, too.
#vacationrental #airbnb #vacation #travel #vrbo #beach #vacationhome #vacationrentals #airbnbhost #familyvacation #vacationmode #homeawayfromhome #homeaway #interiordesign #airbnbexperience #superhost #getaway #travelgram #wanderlust #holiday #beachlife #ocean #summer #airbnbsuperhost #sunset #instatravel #home
Want to tag Touch Stay in your posts too, so we can share how you're acing the guest experience? Feel free to use #makeguestshappy
Read on for 101 social media post ideas for your vacation rental business.
The "best X" in town 🥇
Your guests can't wait to get to your place – but they also can't wait to explore the local area.
Get them excited about their holiday by sharing some imagery and information about the local "bests".
These "bests" can be anything, but guests love it when you think outside the box and go more niche than just "restaurant' or "museum". It gives them more inspiration and ideas about the things they can do when they arrive – and may even convince them to book!
Here are some ideas:
1. Best brunch in town
2. Best menus for vegans and vegetarians
3. Best seafood 🦞 restaurant
4. Best local routes for Couch to 5K followers
5. Best trail runs
6. The best spots for sunrise
7. The best picnic spots for sunset
8. Best family friendly restaurants
9. Best fish & chips / <insert dish/delicacy> in town
10. Best spot for crabbing
11. Best wild swimming spot
12. Best hike
13. Best romantic dinner
14. Best family friendly restaurant
15. The perfect paddle-boarding spots for beginners
You can also include these "bests" in your Touch Stay guidebook – or extract your social ideas from there in the first place! When prospective guests find the same recommendations they've seen on your social media in their welcome book, it will reinforce your trust factor.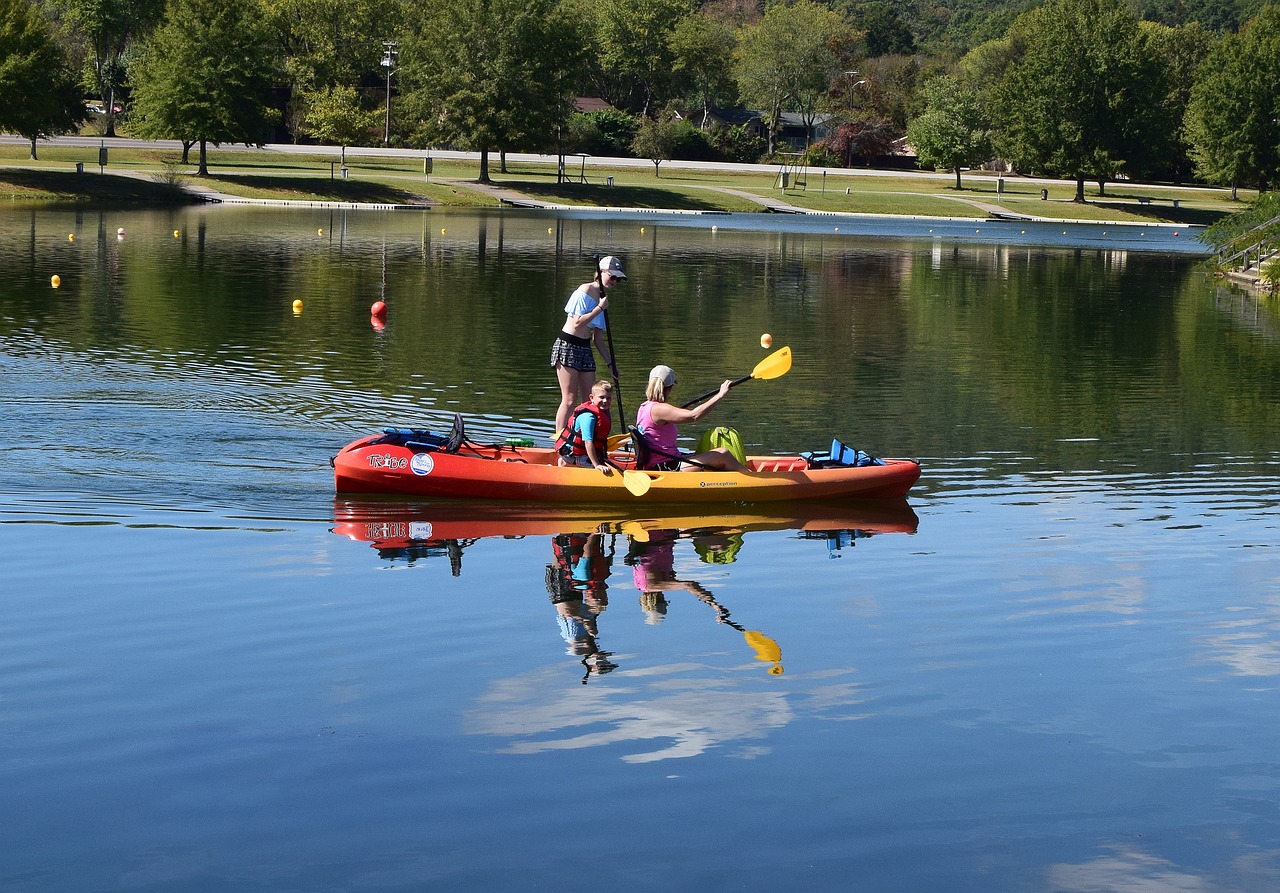 Our favourites💗
Similar to the "best of" type posts, this type of content is great for bringing your own personality and opinion into the mix. It helps your guests see you as more of an individual rather than any business owner. And, if we know anything about the vacation rental industry, it's that guests look for personalised recommendations.
Include some of yours, or your previous guests', favourite things to do in the area. Remember to talk about why you're recommending it and include an anecdote about a time you or a guest enjoyed it.
Here are some ideas to get you started:
16. Our favourite tipple from the local vineyard
17. A few of our favourite things around the house
18. Our favourite restaurants for date nights
19. Our favourite souvenirs (and where to buy them) to remind you of your stay
20. Our favourite dog walk
21. Our favourite Happy Hour bars
22. New/favourite local product/shop – this is great for engaging local businesses with your content too
24. Tell us your favourite places to visit when you're here… – this post type presents a good way to curate content and spread love to other local businesses
Again, you can include these in your Touch Stay guidebook so your recommendations and social channels join up.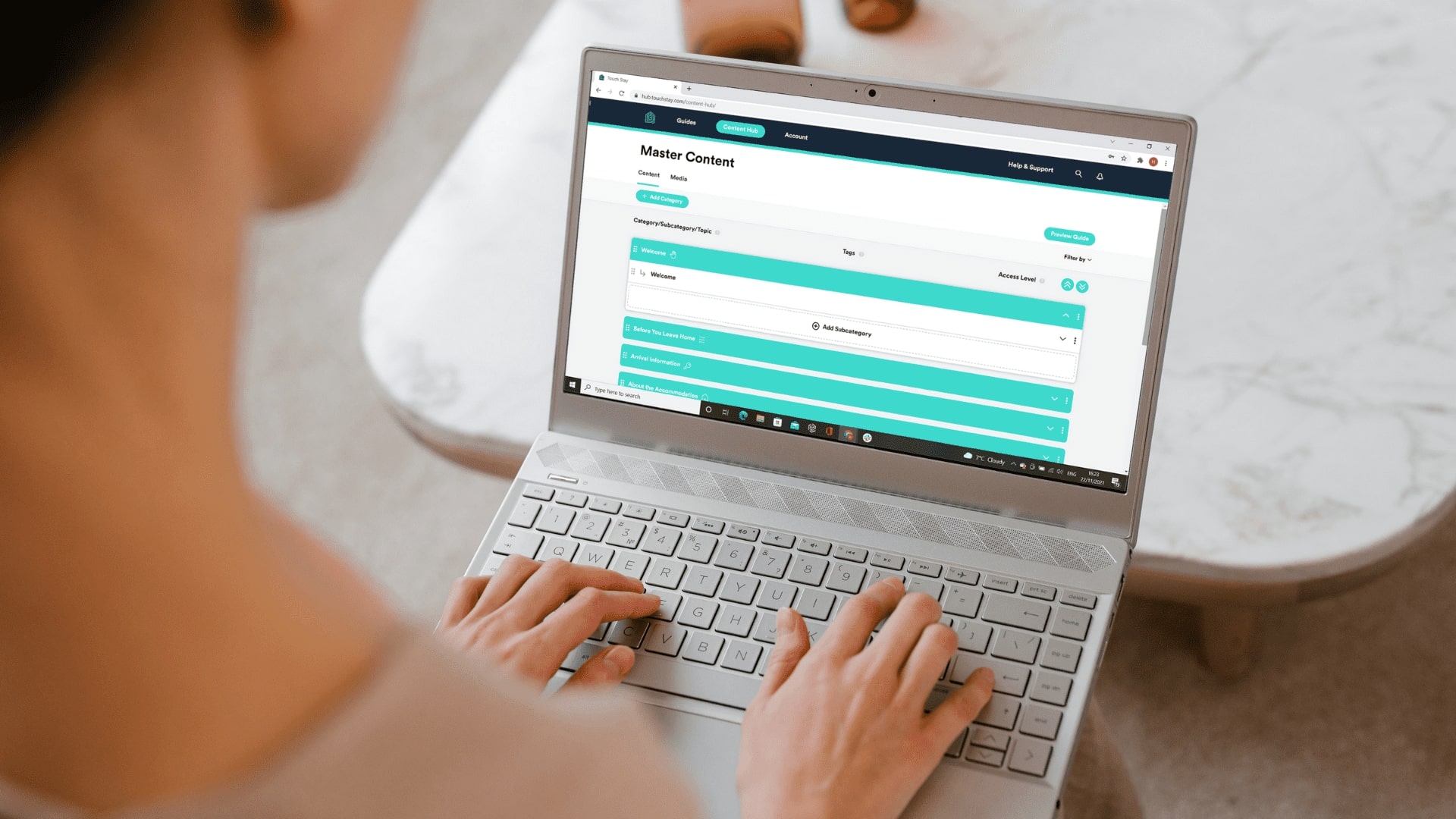 Introducing YOU ✨
Your guests want to know about you and your property. After all, the personal touch is the whole reason guests choose vacation rentals over hotels!
Here are some creative ways you can bring "you" to your social media channels.
25. Hello, we're <insert business name>
Every now & then, create a post that tells/remind followers who you are/what you do (especially after seeing a spike in followers from a competition/giveaway or a mention on someone else's profile)
26. Who you are
The people behind your business – individually or together – who's who, what you're up to today (visually, perhaps a carousel of the people who make your business work)
27. Show behind the scenes of your property
Through the keyhole of your property

The changeover team arriving

A day in the life of your changeover team/manager/host
28. Welcome to the weekend
Show how you're spending it – "We're getting to know something new so you can experience it too!"
28. This week, we've mostly been…
Give some insight into the day to day running of your business
29. We're reading…
Good way to inspire holiday reads while sharing something personal about your team
30. A few of our favourite things
Images from around the home, local area.

Can also be done seasonally – favourite things in spring/summer/fall/winter
Your guests 👨‍👩‍👦
Your guests are by far the most important factor in your business – so it makes sense to make them to the stars of your social media. Remember:
Guests want to know what you offer them as individuals

Prospective guests want to hear about other guests' experiences as it helps them trust you more
Here are some ways you can do this:
31. Guest feedback
Tag the guest in the post if you're already connected on social media
32. Teenage guests love…
Include some teenage guest friendly activities to do
33. Tag us in your holiday moments – we'd love to share in your joy
Great way to have your brand put under the noses of guests' friends
34. Tell us your favourite places to visit when you're here… We're just back from…
Gets other businesses viewing your profile/activity
35. Young kids' activities
Kite flying, bodyboarding, beach games
36. Preschooler activities
Sandcastles, rockpooling, digging
37. The most asked guest question
38. 24 hours in <location> with <family type>
Create a carousel of things to see and do depending on the type of family/guest you're trying to reach (families with teens/toddlers/dogs/couples, etc.)
Access to the property & accessibility ♿
Your social channels are the perfect place to demonstrate how you welcome your guests when they arrive. And, because everyone has different access needs and requirements, you should also show how accessible you make your property.
Here are some ideas:
39. How to get here
Show parking spaces, talk about bus routes, nearby train stations, local taxi firms
40. Reduced mobility? No problem…
List what you have in place for wheelchair users, deaf and hard of hearing guests and eldery guests.
41. Bringing grandparents along?
Provide activities for them and/or for them to do with the grandchildren
42. Arriving late?
Here's how we'll take care of you so you can slumber, no stress
43. Pet free properties
You can relax – this is an allergen-free zone
44. For families with toddlers
45. For families with babies
Properties with proper cots, baby kit & caboodle
46. For guests with dogs
Pet friendly properties, pet provisions, pet activities
47. Midweek breaks
If we had a midweek stay here, we would…
Extra services 👨‍🔧
Guests always want to know about the extra services and experiences that will enhance their vacation.
So post about the ones that you know could help make their trip even more relaxing and enjoyable. This is also a great way to connect with local businesses and help them get more business, too.
Here are some examples:
48. Fancy a night out without the kids?
Mention babysitting services/recommendations
49. Need a ride back from <local vineyard / pub / restaurant / bar>?
Introduce local taxi drivers/firms
50. Looking for a personal chef for the night?
Post about a local chef who can come and make dinner in the comfort of their beautiful vacation rental home
51. Want some private dancing lessons for a date night?
Include any personal experiences that guests can do – along with testimonials from those who have enjoyed them in the past.
52. Promote a local service provider
Want to learn to surf? Let us introduce you to…

Want to go climbing? This is…
53. Treats for you while you're here
These are the shops/ products/services at which we've negotiated guest discounts
About your property 🏠
Your property is a big part of why your guests are interested in staying with you. So, it makes sense to bring it to the forefront of your social media marketing.
You can include any part of your home across your socials – there's no such thing as too much or too little. Imagery is a great way to get your guests excited about where they're going to be staying – even your mugs will be interesting to them!
Here are some post ideas:
54. In your room on arrival you'll find…
these types of pillows/throws/any other special touch
55. Our bedrooms
Include a carousel of bedroom photos + caption explaining bed make-up/size, linen thread count, duvet tog, etc.
56. Property walkthrough
Live stream or video walkthrough, could be edited down to a jump-action/stop motion reel
57. Cosy nights indoors look a little like this…
Fire lit, blankets out, feet up…
58. In the garden
A carousel of your plants, garden furniture, veg plots, etc.
59. When it rains
Board games, Netflix access, rainy day ideas (potential to link with in-home experiences)
60. Style details
That cushion, this throw, the best linen, personal touches (tagging brands to extend reach)
61. As seen in
Talk about your 'thing' being featured in the press
62. This is what we'll provide
List of amenities in the kitchen, bathroom – include what they'll need to bring or specifically what they won't!
63. Need a quiet corner to finish your novel?
Close ups of armchairs near a lamp or hammock in the garden
64. Breakfast…
Service hours, hot/cold options, self/table service
65. Our communal lounge(s)
Make yourself at home during your stay at our inn…
66. Interiors up close
We love <brand> bed linen – it's so…
67. What's new:
3 things we've changed since last season
68. Tea, coffee, hot chocolate..
What quenches your thirst best after a long trip? We provide…
69. On our doorstep…
Shops, restaurants, attractions within eyesight of your place – could be a map with pins + carousel of images showing the places
70. Off peak / Out of season
it looks a little like this round here…
71. <location> insider tip
Take people off the beaten track so they realise there's more to your destination than the tourist trail
72. When jetlag strikes…
What TV packages are available, any 24 hour places to walk to/from
Inspirational/learnings 🌅
What's a social media account without an inspirational quote? This makes great content for your instagram grid and story, and also offers a way to be more open and personal about your personal business story. This is something that generates a lot of trust, and your followers and potential guests will love the openness and honesty!
73. 5 things we've learned since opening our inn / holiday home
74. 3 things we've added following guest feedback
75. How it all started
Throwback post or then & now
76. Fascinating fact
About the location, a statistic, history, people, etc.
77. Quote
From famous local residents, advocates of travel, guests
78. We couldn't do/have done 'X' without…
Tag an industry friend, local business – they'll hopefully share to their fans or comment to increase your reach to their audience
79. When things don't go to plan
Last minute cancellation, plumbing fail, storm blows over fence, guests leave a mess
80. Imagine you've got 72 hours… here's what we'd recommend
A carousel of images + bullet point description of things to do
Festive posts 🎄
Everyone loves the festive period, especially if they're going away. So bring that magic and excitement to your socials by creating beautiful posts that capture the essence of the season.
81. It's beginning to look a lot like Christmas
The house decorated ready for guests / Details of when Xmas decs are up
82. Festive activities to book if you're staying with us in December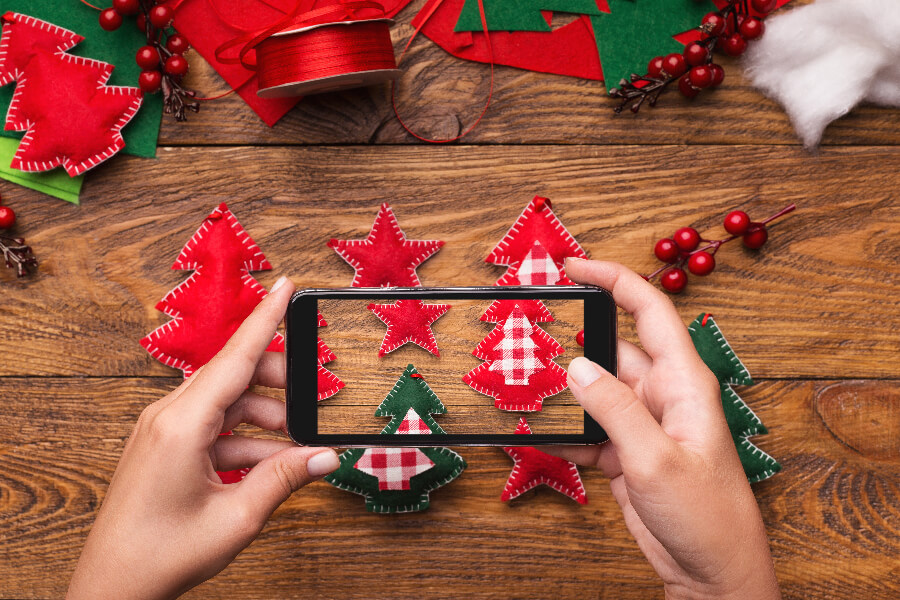 Upcoming changes and announcements 📢
Social media marketing also provides the perfect opportunity to keep your guests up to date with the changes in your business. It can also help build a buzz around exciting news too!
Here are some ideas:
83. Sneak peek into upcoming changes
New property in our collection

New feature in your property

Newly decorated bedroom

New thing to do locally
84: New…
Piece of furniture, cushions, garden border…

Info in your Touch Stay guide

Eco-friendly initiatives, charity partnership

Restaurant or boutique in town
85. Cancellation / late availability
Information about how to book
Imagery 🖼
Imagery is king in the world of content – especially if you're trying to use social media marketing to grow your travel business. Here are some ideas of image focused content that will act as great fillers for your socials, and keep those likes and comments rolling in:
86. On the beach / At the lake / By the river
87. Getting active
Images of guests/you engaging in activities around the property or local area
88. Flat-lay images
Deconstructed contents of a suitcase, beach bag, welcome hamper, cleaning products used, pet welcome kit, baby friendly kit, recipe ingredients, – anything that's relevant to any of your guests
89. Something in my hand
Usually seen with food or books and an interesting (or completely plain) background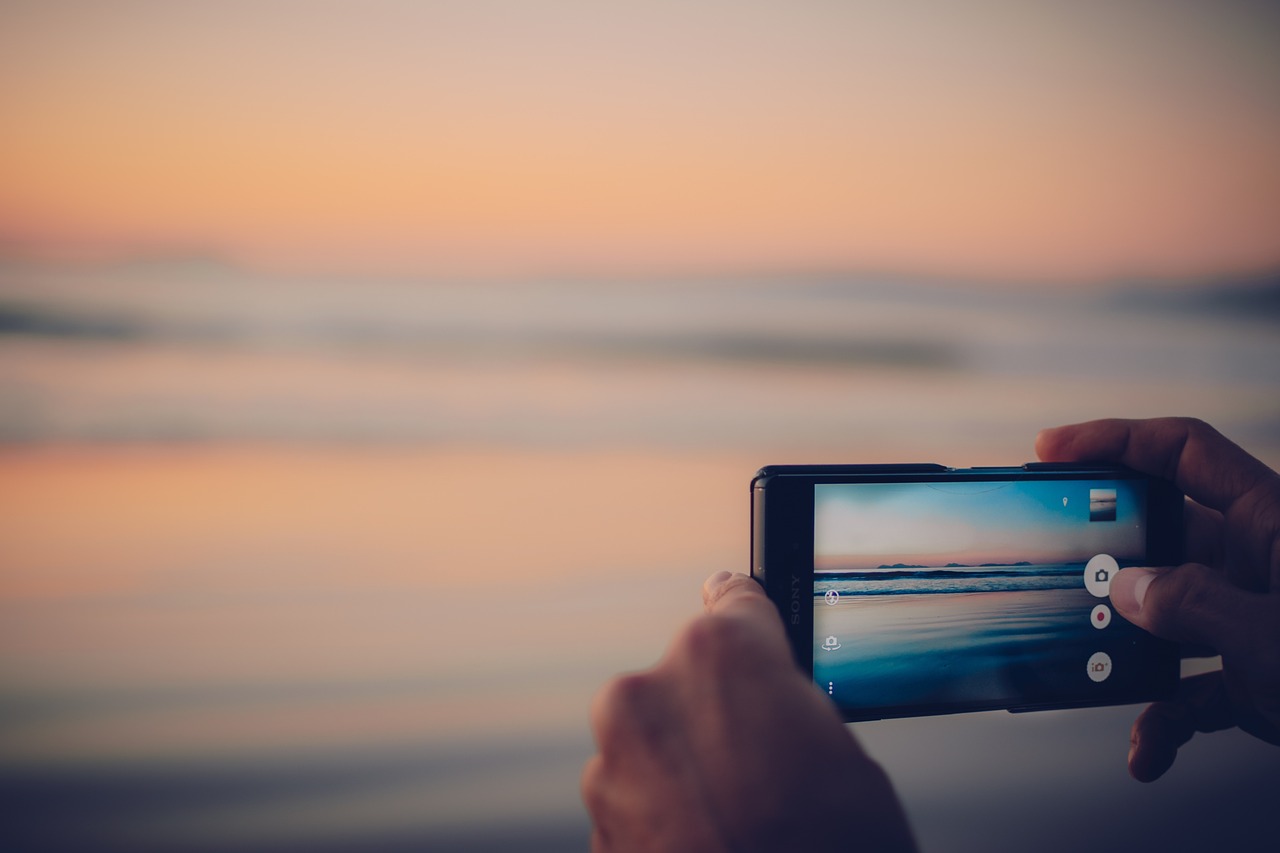 Posts to drive interaction 🗣
Follower interaction is crucial for increasing visibility of your social accounts – so comments and likes are really important. But, they're not always easy to get.
These posts are designed to get your followers and guests (new and old!) to interact with your social content in a way that will provide you with endless user-generated content.
90. Fill in the blank/complete the sentence
I love <location> because…
91. Questions
When did you last visit <location>?

What do you love most about…

Where are you taking your next staycation?

Why do you return to <location> time and again?

When will we see you next in <location>?

What would you like to know about staying in <location>?

What do you look for first in a holiday property?

Are you a double, king or super king kind of sleeper?

Coffee table or pouffe?

Sea views or country views?
92. Ask for recommendations
What's your favourite book set on the coast?

Who's your favourite beach towel brand?

Which scent most reminds you of the seaside (people tag other brands in your post – good for visibility)

What's your favourite linen brand
93. Ask me anything about <location/our properties>
This can be a post, on Insta Live or on stories
94. Giveaway
With a partner (to enter like both profiles, like the post and tag a friend, enter as many times as you like)
95. Host several organised live talks about different topics with invited guest(s)
You reach 1-3 additional audiences if your guest(s) promotes it while giving all your audiences something of added value
96. Go live
When only moving images and sound will do, go live! When you're feeling brave enough to talk to camera and share some insight/exciting news about the business or the portfolio, go live (or pre-record it and post as a video or IGTV)
Other content ideas 💡
97. Newsletter promo
In this month's newsletter…
98. Late availability and discounts for subscribers only, are you on the list…
99. Thank your followers
Shout out to everyone following you
100. Curated content
Share other people's posts to Insta Stories, RT others' tweets. Add value by saying why you love it and think your audience will too

A few of my favourite people here

A post that tags some of the accounts you most enjoy following and may appeal to your followers while giving a little love back to other small businesses
101. Your Touch Stay guide
Share a screenshot of your Touch Stay guide, explaining what it is and how it will benefit your guests. This will reinforce your authority in the vacation rental space and enhance the trust and excitement your guests feel.

Do this at regular intervals such as when a guests comments on the usefulness of the guide, or when you add something new to it
Touch Stay – making your guests happier
You now have enough social content to make your social media accounts really sparkle. And, if you want to make your guests even happier, why not give Touch Stay a try?
Our digital guidebooks help hosts, property managers and innkeepers like you keep your guests happier – and the more happy guests you have, the more 5 star reviews roll in – and that equals more business!
It costs nothing to give it a try! If you haven't already, start your 14-day free trial (no card details needed!) and see how we can help you make your guests happier!