Step into your guests' shoes: you're dreaming of your next vacation. Saving your pennies. Scouring for the perfect accommodation.
Then, eureka! You've found it – your ideal home-away-from-home. In a digital world, the vacation gears are set in motion with just a single click.
But what happens "beyond the click"?
Table of Contents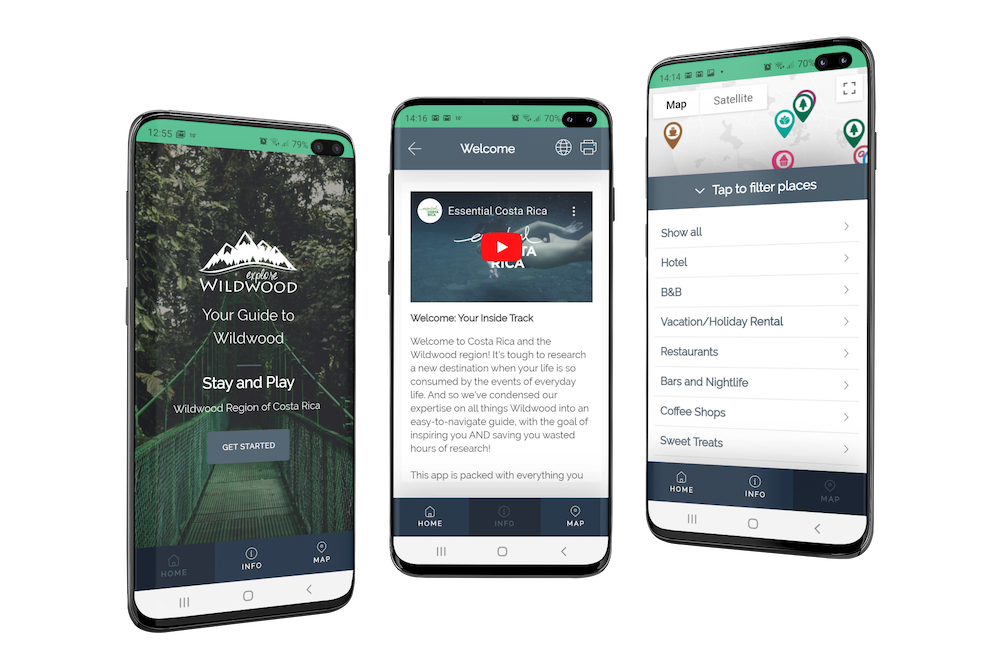 A Custom Travel Guide Sets You Apart
With a travel guide, you can offer your guests not only a place to call home, but a roadmap to a truly amazing experience – right at their fingertips. (In the case of a digital guidebook like Touch Stay, we mean "fingertips" literally. Our logo is a fingerprint for a reason!)
Gone are the days of awkward, bulky travel maps and pamphlets. We're in an age of online searches, digital assistants, travel blogs and rich visual content that is easy to find and reference. That's where your digital travel guide comes in!
Travel Trends Talk
Here at Touch Stay, we serve a number of wonderful verticals throughout the travel industry.
These include but are not limited to:
Camping & Caravan Sites

Boutique Hotels

Bed & Breakfasts

Cleaning & Changeovers

Glamping

Destination Marketing
We'll break down the latest relevant data from each of these respective verticals!
Camping & caravans
By 2027, the camping and caravan market is expected to reach $92.1 billion. With over 7000 monthly Google searches for 'cheap holidays', campsite managers and caravan park owners can rest assured affordable getaways will continue to be top of mind for their guests.
Let's briefly dive into a few of the big themes for the camping and caravan industry in 2023.
New locales
In Campspot's latest issue of their Outdoor Almanac, 37% of Campspot campers reported they were willing to travel any distance on a road trip if given the time. Despite less and less undiscovered corners of the globe for campers and caravanners (and travellers in general!) to explore, guests are going out of their way to seek new destinations to visit and stay.
Renewed interest in outdoor activities
With rising disposable incomes comes more guests able to rent out caravans or pay for campsite fees. Mixed with the desire to explore new locales alongside concerns over the environmental impact of air travel, increased throngs of guests are considering destinations closer to home, making camping or caravanning trips and accompanying outdoor adventures all the more appealing.
Boutique hotels
Despite still being in recovery mode, the hospitality industry, including boutique hotels, are doing splendidly, with average daily hotel rates 17% above 2019 levels as of October 2022. Explore further travel trends in 2023 in the boutique hotel space, below!
Owner presence
The imprint of boutique hotel owners on their property is more important than ever. Setting yourself apart and standing out from larger hotel chains is about breathing life and personality into your boutique hotel.
As a boutique hotel owner, your own lived experience translates to a winning guest experience. From a flawlessly executed tour package, to private dining and wine pairing, incorporating your passions and experiences into your boutique hotel, can infuse your personality and amplify your presence.
Ethical labour
Implementing tech in the spirit of freeing up your staff to focus on tasks that require human intelligence will be a focal point in 2023. This means incorporating software and tools such as cloud-based housekeeping modules to help keep employees on track and accomplish tasks.
An emphasis will also be placed on improving staff health and wellness, as well as safety and welfare, like avoiding staff burnout in the face of work accomplishments.
Bed & Breakfasts
While the essence of little mom and pop B&Bs remain, bed and breakfast owners everywhere will stand to benefit from monitoring travel trends within their niche market. Let's look at some of the up and coming 2023 trends!
Online presence
While prior guests who stayed at your bed and breakfast and friends and family referrals are a true delight, B&Bs will need to consider an online presence to entice and attract new guests, highlight your property and showcase your beautiful suites.
Features like a top-notch direct booking website, an active social media presence and optimising both of these elements for SEO purposes, will be key for bed and breakfast managers and owners in 2023. Gradually build out one online element at a time, to remain focused while producing high-quality content.
Solo travellers
More and more folks will embark on their first, third or 10th solo trip at some point. As such, the number of solo guests for bed and breakfast hosts will continue to climb. Solo travellers in particular, are seeking unique opportunities and accommodation, which your B&B can certainly provide.
Features like colourful communal eating areas and comfortable common spaces to relax and unwind after a day of exploring, are just a few ways to meet solo travel demand and keep yourself aligned with this ever-expanding demographic.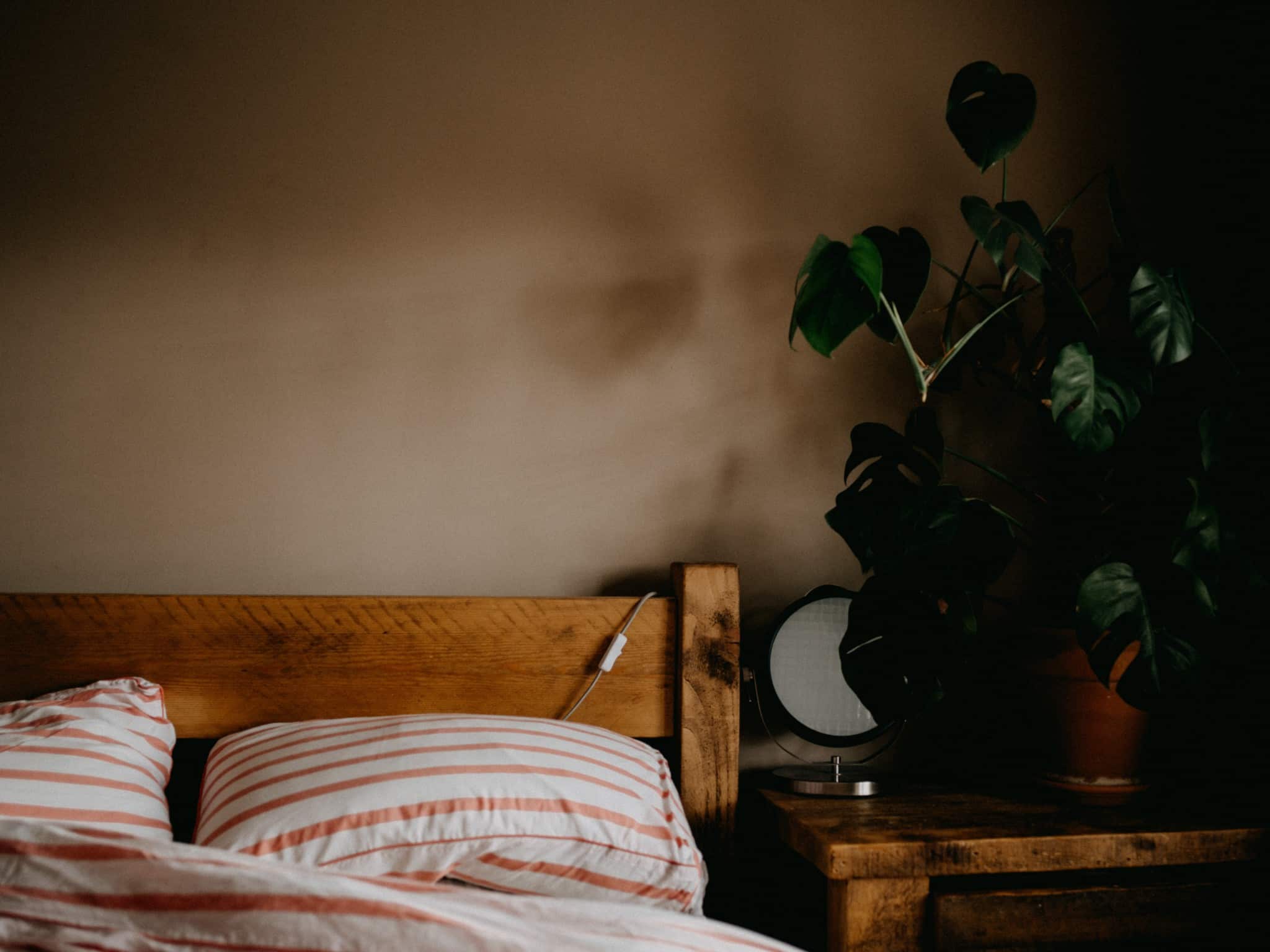 Cleaning & changeovers
No matter your property vertical, methods for cleaning and changeovers will also observe new and emerging trends in 2023. Emphasis will be on incorporating new technologies for cleaning purposes alongside sustainability, a rising trend witnessed not only within the cleaning and changeover vertical but across all travel markets.
Sustainability
The ever pressing topic of climate change continues to not only impact the travel industry as a whole, but the ways in which we create winning guest experiences and conduct business, including cleaning initiatives and changeovers.
Increasing numbers of guests will be looking at the ways in which different accommodation types prioritise sustainability, including eco-friendly amenities and cleaning products, as well as sustainable methods for water conservation and energy efficiency.
Technology
Similar to ethical labour as part of boutique hotel trends you'll likely see in 2023, technology can be used to leverage and enhance housekeeping, cleaning and changeover duties. Digital content in the form of a digital guidebook can provide your cleaning staff valuable yet straight-forward cleaning instructions.
Including photos, or even interactive videos can assist when onboarding new cleaning staff or companies. This helps your team to remain on the same page when changing over your properties and aligning with common properties goals.
Glamping
For glampsite owners and managers, a higher state of luxury and an increase in Gen Z and Millennial-aged visitors will be part of the trends to watch for in 2023.
Higher state of luxury
While a glampsite often delivers a certain level of luxury as part of the experience, glamping guests will be expecting more from glampsite owners throughout 2023.
Things like ensuite bathrooms and underfloor heating might be considered installations as part of meeting the demands of a higher luxury bracket guests are vying for. With a higher state of luxury also comes a higher nightly rate you can charge and more revenue to reinvest back into your business.
Wellness
Tapping into the realm of wellness tourism as a glampsite is both a trending and lucrative decision on the part of glamping owners everywhere. The wellness tourism industry is expected to reach $1.3 trillion by 2025 - that's a lot of people travelling in order to meet their wellness needs!
Consider including private saunas or soaker tubs with each glampsite. Or, venture outside your own culture or country for inspiration as to alternative wellness practices. Think popular traditions like the common Japanese practice of 'shinrin-yoku' or 'forest bathing', or hot and cold plunge therapy as inspired by the Scandinavians. See how you might be able to incorporate these elements into the wellness experience you provide to your glampers.
Destination marketing
As a destination marketing organisation (DMO), you might still be producing printed brochures promoting your nearby destinations, in hopes a tourist will pick one up from your local tourism information office. Give your member-funded organisations something to get excited about with these new destination marketing trends in 2023.
Micro-influencers
Need a little help promoting your DMO or travel brands in your region? Why not tap into the power of micro-influencers for a helping hand!
Micro-influencers typically have between 10,000 and 100,000 followers but have higher engagement levels with your community. This is especially crucial given 37% of consumers trust social media influencers over brands.
They can significantly help drive and promote your destination marketing organisations' initiatives, in addition to the travel brands in your region. Micro influencers are also less costly than larger influencers, often posting and promoting for free in exchange for free accommodation or discount codes.
User-driven content
Since August 2022, Google has introduced several new updates with the goal of improving search engine results, meeting users in the middle with search intent and the overall user experience.
DMOs will need to consider how they can best leverage their existing online platforms to achieve greater reach by producing smarter content in 2023. For starters, create content to match user intent cin order to appease search engine algorithms. Also, enhance your website with personalised technology and tools that sets your destination apart from others in your region, while offering a rich user experience.
Take it one step further with guest-driven content in the form of a custom digital travel guide! A digital guest welcome book combines tech-rich, easily accessible information alongside a personalised, intimate glimpse into your destination from an expert who is highly knowledgeable about the region (aka you!).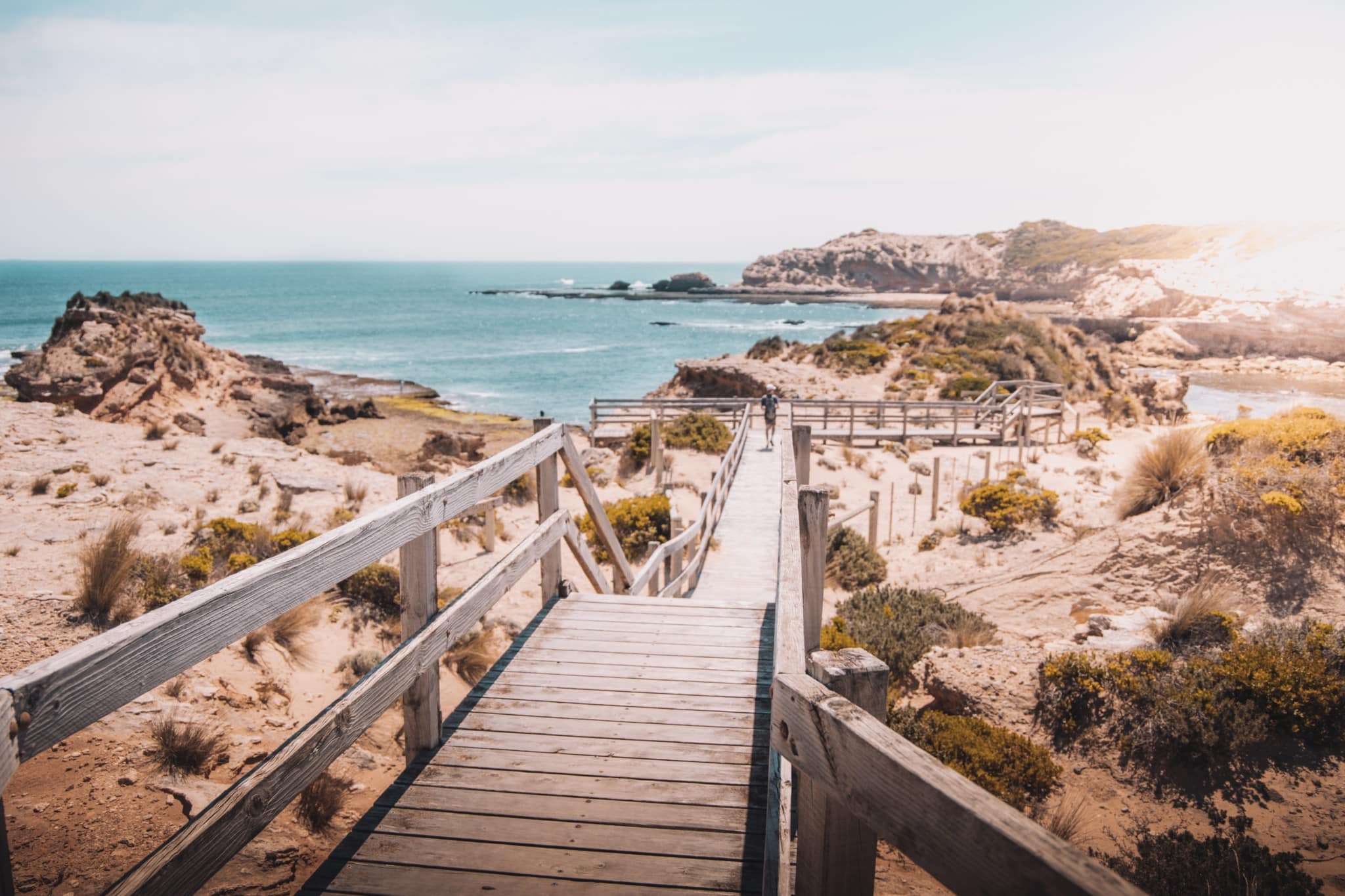 Personalise The Guest Experience
The vacation experience begins at the property search and ends only at checkout. Today's guests want to feel like their trip is highly unique and customised to them, from beginning to end. "Personalise or perish," we're inclined to say.
For example, guests who bring their dogs will be on the lookout for dog-friendly pubs, parks, and perhaps a few extra goodies at the property (dog treats, a dog bed, chew toys, a handheld vacuum so they don't have to feel "pet hair guilt").
That's a personalised stay, and it makes guests feel like they've found their perfect place.
With an informative, guest-targeted travel guide you can be a part of every step of the personalised guest journey, meeting their needs after their booking, before they arrive, while they're there, and after they leave. A high-touch stay leaves a lasting impression! Guests entrusted their vacation to you, and you delivered.
The results? What every hospitality professional is looking for… repeat guests and referrals.
Let's Get Started
With a digital welcome book and personalised travel guide like Touch Stay, you can give your guests 24/7 access to a hassle-free, easy to read, one-stop travel guide—even offline!
You know your market, so create personalised content accordingly, and speak to your guests on an individual level. Digital Nomads need coffee shops and WiFi. Millennials want brewery tours and adventure. Young families need childcare and kid-friendly attractions. You get the idea.
Inspire your guests with your local knowledge, lead them to hidden gems off the beaten path, share your experience of local culture, favourite restaurants and fun events, giving them every reason to return time and time again.
This is an opportunity to share your special destination, generate additional revenue by up-selling events and attractions, and staying ahead of the game. That's how you become a leader in your market.
Just A Click Away
With Touch Stay, all your content is stored in one single online location to share with your guests and to help them live like a local.
Share your insider tips, supply practical information, and keep it accessible both online and offline on all devices. You can even print a PDF version, bind it, and keep it in your property for the guests who aren't quite ready for digital.
Everything your guests will ever need to know before and during their stay. And all just a click away!
#MakeGuestsHappy