Touch Stay's own Queen of Guest Experience, Tyann Marcink Hammond recently participated in Do Less, Talk More: How to Achieve Competitive Advantage & More Bookings in 2023, the latest webinar presented by the Association of Lodging Professionals.
Alongside short term rental experts, Jill Ramiel of Silverbow Inn and Suites and Jim Leitch of Inn on Lake Granbury, the 3 panellists addressed the following:
Defining and uncovering your competitive advantage (CA)

Pinpointing your businesses' unique selling points (USPs)

Major challenges in 2023 and beyond and how to conquer them

Developing a guest-centric mindset
If surfacing your USPs and achieving your CA is on your bucket list for this year, keep on reading for juicy tidbits and inside pointers from the experts!
Table of Contents
Defining competitive advantage
To kick things off, Tyann, Jill and Jim chatted about what competitive advantage (CA) means to them and explored each of their businesses' CAs.
While each varied in their own unique ways, as Tyann pointed out, all panellists shared one key similarity – their CA is people!
It's not something you can replicate no matter the type of property you have or your location – it's you and your employees and how you interact in communicating with guests.
– Tyann
Jill identified CA as determining what sets you and your property apart from everyone else.
That takes a deep exploration of yourself and your property. It takes a lot of time. In our business market, our location is a huge competitive advantage. We are 2 blocks away from the state capital and 2 blocks away from the convention centre – you don't need to rent a car.
– Jill
For Jim, his CA honed in on the personal touch of ensuring his guests really felt looked after.
Our competitive advantage is our level of hospitality but also in the way we operate our inn with our staff. We cross train so they can do multiple things at once.
– Jim
As for Tyann, her branding, including her tone of voice and all aspects of her communication, are what gives her thriving business its CA, as well as garnishing her vacation rentals with uniquely personal touches.
My vacation rental is in a neighbourhood of vacation rentals, but we've also got those little details no one else has
– Tyann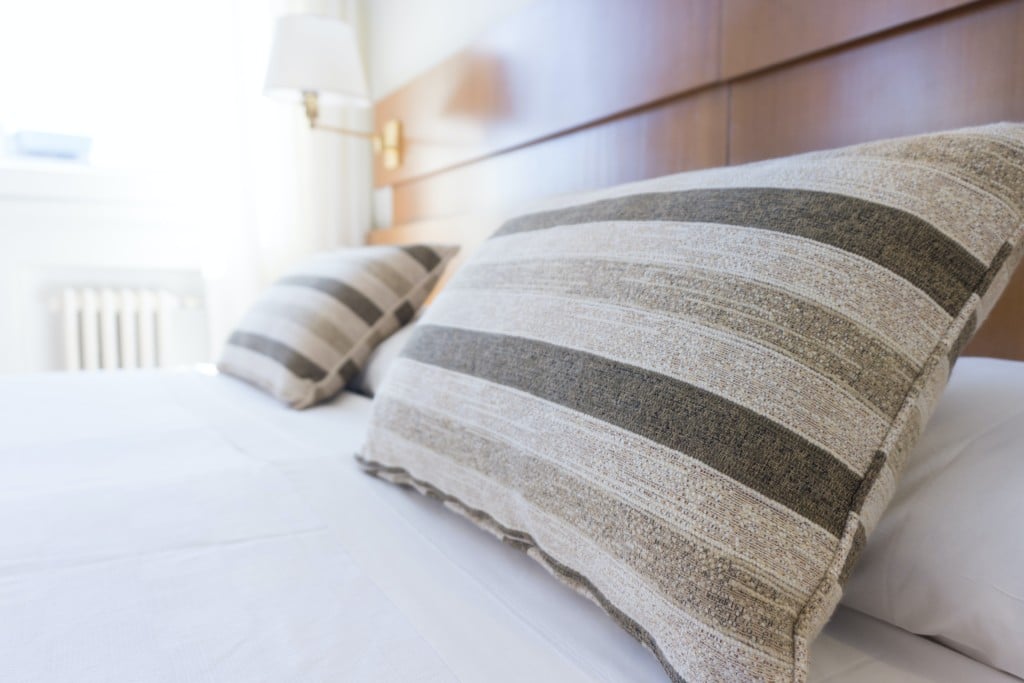 Surface your CAs
Tyann, Jill and Jim surfaced some all-star tips and advice for webinar attendees looking to explore their own competitive advantage.
From catering your CA to a specific market or audience, to focusing on how to fill gaps left by larger hotel chains, these panellists had ample ideas on how to hit it home with your competitive advantage.
1. Conduct deep exploration
Jill advised webinar attendees to dive deep when exploring their CA. By utilising an assortment of different tools, she and her employees are able to recognize and speak to her Inn's competitive advantage.
We train our employees to provide great service, but it's important they also know where the boundary of that is – where does good service end and when does it actually become costly to the business?
– Jill
2. Focus on a specific audience
Jill and Tyann both touched on the importance of knowing who your client base is and speaking directly to them.
For Jill, focusing on a specific audience resonated with creating that 'it' factor that guests find with you and only you when they book in for their stay.
You can't be everything to everyone… who it is that you are, in difference to everyone else, is key to success.
– Jill
Tyann encouraged webinar attendees to lean into who they are built for, by getting to know your target guest and finding out who's stayed previously with your property.
Don't put your property up and ask everyone to come and stay. It will lead to unhappy people at your door. They are not getting what they are looking for when they find you.
– Tyann

3. Identify a CA per market
The panellists addressed looking at different markets and selecting your specified CA for that market. This can be especially helpful in cases where your existing market is oversaturated, and increasing your CA can assist you in setting yourself apart.
Jim touched on this during the webinar's Q&A section, wherein one attendee was having trouble with his full-service Bed and Breakfast amidst a flood of short term rentals in his market
Bed and Breakfasts have inherent competitive advantages because we are known as bed and breakfast inns. The breakfast part is usually what most STRs don't do for their guests. The other things are the personal service, the attention given to the guest by the staff….Focus on the full-service things you do for your guests, and that will be your CA. There's still lots of people who want something more individualised.
– Jim
4. Provide differentiation
Setting yourself apart from other bed and breakfasts or vacation rentals can make a world of difference in establishing your CA. Jim especially emphasised the importance of differentiation from other properties.
It's important to have differentiation, not just in how you do things, but the way you do things. In everything we do, we try to elevate the standard so we can meet the standards of the travelling public in as broad a way as we possibly can.
– Jim
For many guests, they're seeking that individualised experience no hotel can offer them.
Meet your guests in the middle – establishing how you differ from other properties by supplying your guests that wow factor no hotel can provide.
For instance, Tyann had custom thrones made to reflect the thrones in Stirling Castle in Scotland – perfect for larger families looking to rent out the entire house.
It reflects the type of property, but more importantly the type of guest it serves – large families.
– Tyann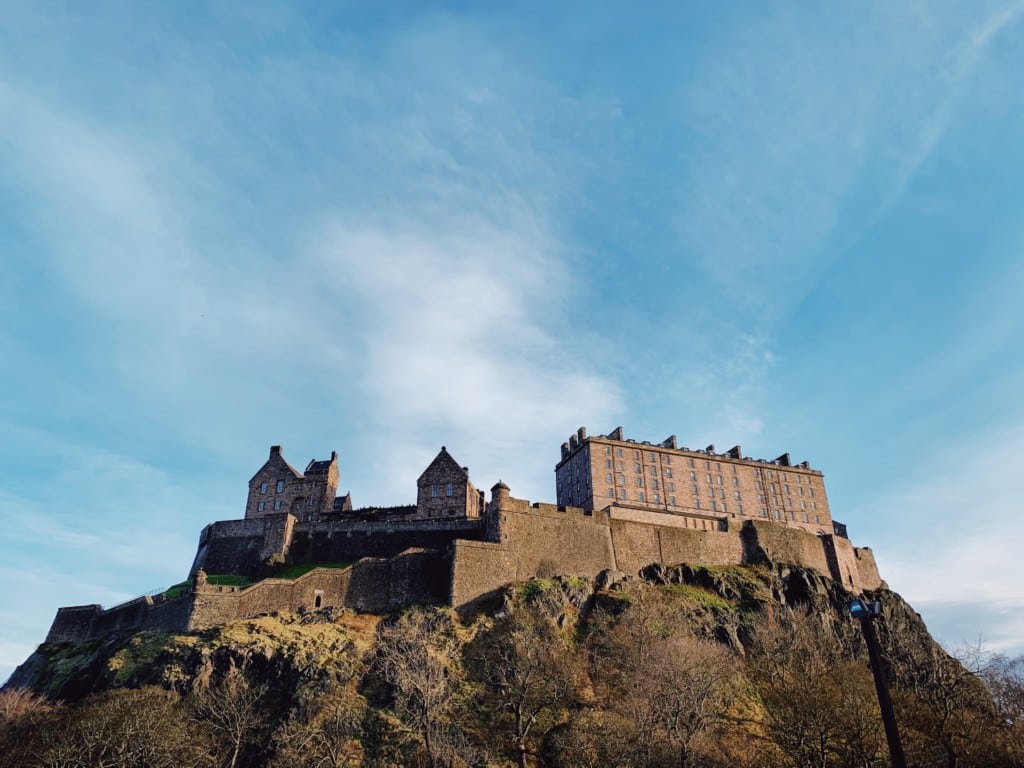 Major challenges in 2023 and beyond
Given competitive advantage places innkeepers, managers, owners and hosts at the forefront, Jill, Jim and Tyann addressed what the major challenges will be in 2023 and beyond.
Each panellist offered attendees a potential challenge to watch out for. For Jim, his proposed challenge was continuing to leverage the ways property hosts emerged from the COVID-19 pandemic.
The challenge will be adapting to changes in how travellers look at guest experiences. We have a revenue management system that automates all of our pricing – we can see how our business is doing versus last year, two years ago, even down to the day.
– Jim
For Jill, she found obstacles in talking to varying generations of guests to meet their wants and needs.
The challenge in 2023 is communication … there are so many generations travelling right now with different wants as to how they want to be communicated to.
– Jill
Finally for Tyann, she noted it's the influx of available inventory on the market that spells out a potential challenge for her business.
My challenge is the amount of supply that has come online. When I started in 2007, I was 1 of 12 houses that was 4 bedrooms or bigger and slept 14 or more people. Fast forward 15 years later, my competition is 500+ houses.
– Tyann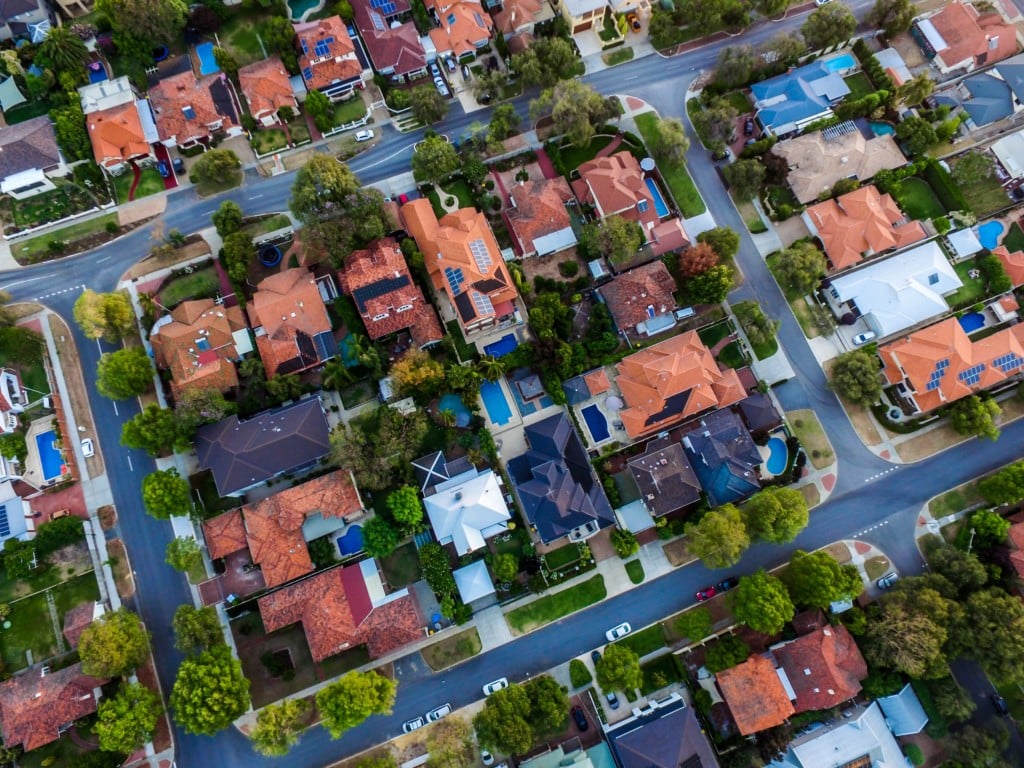 How to rise above the major challenges
So how can you adapt to the challenges of changing traveller perspectives on the guest experience, managing multiple communication methods, as well as oversaturated markets?
Fear not – Tyann, Jim and Jill addressed succeeding hurdles and overcoming obstacles in order to tackle these challenges.
1. Adapt to traveller shifts
Adapting to shifting traveller ideas and thoughts, is ultimately about shifting your own viewpoint and remembering that people are placing more value these days on a personal experience while travelling and staying at your property.
We've found that a lot more people are price-conscious about the value they come across in their search for lodging. That's being changed by people who have had more opportunities to travel, or who have looked at more small, independent lodging properties than hotels.
– Jim
Adapting to traveller shifts is also part of understanding travellers' perspectives – that a price really can't be placed on achieving a stellar guest experience.
People are willing to spend if the experience is meaningful to them … small properties should leverage that right now… the generic corporate chains don't have that.
– Jill
2. Heed varying communication styles
If you're already aware that your guests are communicating in many different ways, think of it as an opportunity to test out varying communication styles and methods depending on the generation.
For instance, millennials love a contactless check-in or a digital guidebook, whereas older generations might be more inclined to pick up the phone and engage in a chit chat with you about your property. They might not need as much in their tech line-up.
Recognizing these different communication styles ahead of time, can assist in creating a CA that speaks to all guests, no matter their age or preferred method of contact.
You have to communicate with guests how they want to be communicated with.
– Jill
Another great way to discern your guest communications flow? Have a staff member or 3rd party book a reservation with your property to ensure your communication is clear from beginning to end. Consistently tweaking your communications can help you better align with your guests' wants and needs.
Pinpoint your unique selling points (USPs)
Next up is determining your unique selling points (USPs). What makes you and your property so unique that guests would choose to book with you over others? How can you use you USPs to your advantage?
Let's jump into these pointers below!
1. Do your research
If you're going to determine who to market your USPs to, you first have to figure out who is coming to your property! Jim, Jill and Tyann all had stellar pieces of advice for webinar attendees beginning to plot out their target audience.
For Jim, he suggested using existing resources in the industry with the help of ALP.
Do a lot of research, whether with other properties in your area, or other resources in the industry through ALP, to help identify your USPs.
– Jim
For Jill, she calendars in a four hour block of time once a year to perform analysis exercises.
I do a SWOT analysis. When you take the time you're always rediscovering your USPs. These exercises are really informative but I have to calendar the time otherwise I won't make the time to do it.
– Jill
Tyann encouraged attendees to dig even deeper for the guest research they seek, imploring them to reach out to their municipalities and state level authorities for insight.
I went to my chamber of commerce and asked them who is coming to the area. I also asked my state tourism department. I listed through their reports and who they are targeting. Bigger organisations are doing the legwork for you. The data available to you is tremendous.
– Tyann
2. Stay at other properties
Staying at other properties in your geographic region can provide compelling insight as to if you are missing out on any key USPs that can be applied to your own property.
Tyann calls it 'business research' but there are many advantages to staying in another property, especially to glean and absorb all there is to know about different types of lodging.
If you've never stayed in a bed and breakfast before, stay at one. If you've never stayed at a vacation rental or short term rental, go stay in one. Go book someone else's place and see what they are doing.
– Tyann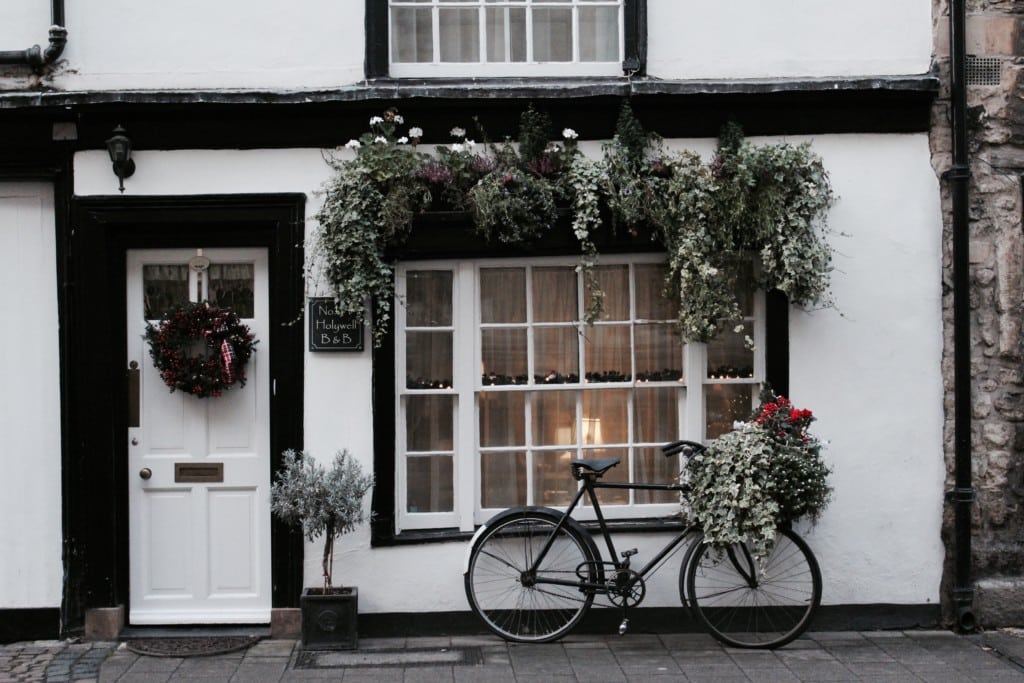 3. Work with a 3rd party
Including an outsider as part of your USP selection process, can help you remain objective about your USPs.
Your USPs are an evolving, ever-changing aspect of your property. Keeping them fresh and updated by including a 3rd party can help you to identify any USPs you might have missed.
Your USPs will change over time. We've seen our USPs change every 2 to 3 years because the travelling public changes and the market changes. Having someone else to work with can give you another perspective. They'll be able to give you more insight into what the guests think of your USPs.
– Jim
4. Figure out what you're not
While it's highly beneficial to determine what you stand for when it comes to your USPs, it can also be a smart move to determine what you're not when it comes to your USPs.
Remember how Tyann mentioned her challenge is increased inventory on the market, given there are now 500+ STRs in her area? She's managed to get her competition down to 20 thanks to her highly specific USPs – honing in on who exactly she serves and cutting out all the rest.
Because of my unique selling points, I know exactly who I cater to – large families, including everyone in the family (dogs for example) and those who might have accessibility issues. Then we look at the amenities for large families like hot tubs and pools.
– Tyann
Cultivate a guest-centric mindset
When it comes to developing your competitive advantage and honing your USPs, how exactly do you go about doing so while keeping your guests in mind? Tyann, Jim and Jill had some fantastic pointers for webinar attendees to help them ensure guests remain front of mind.
1. Enhance your guests' stay
Levelling up your guests' stay is often easily achievable at little to no cost to your business. For Jim, surprise upgrades, a small gift or simply a handwritten note, make all the difference to visiting guests.
We want to try to do the unexpected for our guests as much as we possibly can. A lot of times we'll upgrade people out of the blue. Sometimes a staff member will come down and meet them by name. Sometimes we write notes to them and leave it in their room. It doesn't always have to be monetary but it's little things we do to make our guests feel like the centre of the universe.
– Jim
2. Choreograph a guest communications flow
If you have an idea of who's staying at your property, along with varying touch points at which your guest is certain to interact with you (for instance, your general booking window), you can build out a magical guest communications flow. This keeps your guests front of mind and all the more excited for their stay with you.
Between time of booking and time of arrival, Tyann touches base with her guests a whopping 20 times! Take this an opportunity to get inspired to seek out other touch points you can use to transform your own guest communications flow.
That means a mix of emails, text messages, a full colour greeting card that arrives in their mailbox and a phone call after arrival, as well. We anticipate their needs and questions before they ask them. That all comes down to really knowing who our guest is and making sure we know our USPs to drive that.
– Tyann
Strike a balance between tech and humanity
Last on the docket, the panellists addressed concerns over an ever-increasing number of available tech options to bed and breakfast hosts, owners and operators. Primarily, whether increased usage of technologies minimises the human-centric experience they strive to provide to their guests.
Let's see what advice they had for webinar attendees looking to balance tech with humanity.
1. Get back to basics
Although hitting all of those glorious touch points by way of tools and tech can be incredibly helpful in automating your property's processes, continuing to commit to such human interactions like checking in guests and walking them to their rooms, can ensure your property maintains a guest-centric approach.
During COVID, while we would send a text message to our guests, we never got away from walking our guests to their rooms and checking them in. We wanted it so that while the world had turned upside-down, our guests could come to our inn and it didn't look unfamiliar to them. It's nothing revolutionary but it worked well for us.
– Jim
For Jill's Inn, although her business applies ample tech and tools to help automate systems, her 'back to basics' approach includes a more sensory experience for her guests, by making fresh baked cookies every afternoon.
2. Speak in your brand voice
No matter the technology and tools you choose to implement to help run your business, make them work for you by talking to your guests across any and all platforms in your property's brand voice.
Train everyone on your team to speak in that brand voice – all your writings, all your socials. Talk to everyone as if you're speaking only to them and your guests will respond to that. If you have automations to save your sanity, putting those touches in will help tremendously.
– Tyann
One final easy piece of advice from Tyann?
Always say your guests' name. Everybody loves hearing their own name, so put their name in everything.
– Tyann
From automated texts and emails to greeting cards, your guests will feel the warmth and fuzziness from you, having personalised their experience while looking after them at the same time.
Gain your own competitive advantage with a Touch Stay digital guidebook
From helping you build your own guest communications flow, to enhancing your processes with tech that places the guest-experience front and centre, a Touch Stay digital guidebook has your guests' wants and needs, as well as your business – covered! Start a 14 day free trial today!