Your tourism business is your pride and joy. Regardless of whether holiday lets, camping and caravan parks, or boutique hotels are your lifelong passion or simply a passion project, your guests are the lifeblood of your business – not to mention, the hospitality industry, as a whole! But what is guest experience and how pivotal is it to the flow of your business?
Today, we'll take a deeper look into the realm of a great guest experience, including why it's so crucial in helping you to establish yourself, to stand out from the crowd, and how you can enhance your own guest experience using some of our tip-top tips, tricks and tactics.
Table of contents
What is the guest experience and why is it important?
At its very basic definition, the guest experience is the experience that guests have at your place. It's all elements of your accommodation offering that make up the whole of why your current and potential guests choose to book in and stay with you (and subsequently, review you via Tripadvisor, increase customer loyalty and create repeat business!).
This can include but is not limited to, your:
amenities

communications

local geography

specific location

added extras and upsells
Guests not only serve as the revenue stream that keeps your business bustling, they define what you offer and how you operate. They also continually serve as a source of inspiration and iteration for the betterment of your offering. Isn't it only fair you provide them a top-of-the-line customer experience in return?
For Touch Stay, guest communication is the driving force behind creating a brilliant guest experience – it's how our digital guidebooks were born! Anticipating guest questions before they think to ask them while supplying them with deeply specific information that you uncovered well before their arrival, is equally what makes the overall experience so incredibly special and important in our eyes.
It's also about maintaining consistent contact with guests, delighting them and informing them at every touch point from the time they book with you to the time they return home. Touch Stay's own Queen of Guest Experiences, Tyann Marcink Hammond, connects with her guests a total 14 times throughout her own guest communication flow, from the time of online booking right through to her guests' arrival.
Guest experience management is what sets apart the passionate accommodation operators from the hobbyist hoteliers. While some might choose to follow the generic templates their OTA platform offers, and accept any and all guests that book, enhancing the guest experience to attract a certain type of visitor and give them the best time possible is achievable and easier than you think!
When done properly, the guest experience can help you run your business more efficiently, increase occupancy rates and give you back valuable time and resources to do what you love.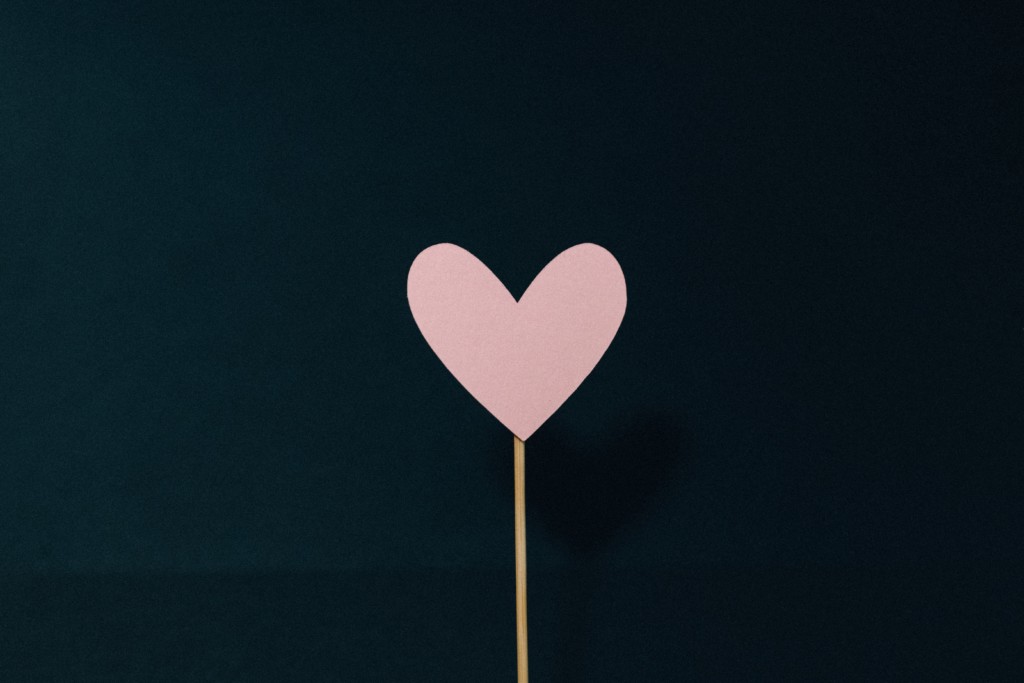 Tips to enhance the guest experience
Determining your ideal guest, creating a personalised service experience for said guest and imparting smooth and succinct processes, are fantastic tactics to enhance your guest satisfaction for the duration of their stay with you. Let's get started with our tips!
1. Know your guest inside and out
To know thy guest through and through is to serve them a winning customer experience on a silver platter. Knowing who stays with you before they ever set foot across your threshold, let alone book with you, defines your ideal guest, helps manage guest expectations and ensures your guests feel well taken care of while staying.
Let's break this down a bit further with a few added tidbits of wisdom!
Uncover your guest avatar
To gain a firm grasp of becoming familiar with your guest, having a guest avatar as part of enhancing your guest experience will be your guiding light.
A guest avatar is a customer persona for your business (in other words, the identifiable traits of your ideal guest). Use it to help you to develop a solid understanding of who is coming to stay with you. Hone in on your ideal guest to shape how and to whom to market your business, the quality of 'product' they seek (and you provide), the amazingly tailored guest experience on offer.
One more reason to uncover your guest avatar? To ensure not everybody stays with you. Honing in on your preferred guest, prevents tyre kickers, party crashers and even illegal activities from taking place on your premises.
Manage guest expectations
Having no doubts about who your guest is, can also help you to manage your visitors' expectations.
You want your guests to appreciate everything you're providing as part of their stay. Lay this groundwork by communicating what guests can expect from your short term rental ahead of time.
During Touch Stay's recent webinar, Do Less, Talk More: How to achieve competitive advantage and more bookings, Vanessa Glossop of Anytime Booking also touched on the importance of following through with your brand promise as a means of managing your guests' expectations.
Just make sure you deliver on that brand promise. You can't say you're nearest to the beach and then your guests show up and there's no view because there's another property's blocking it. You've got to really deliver on your promises.
– Vanessa
Whether they're luxuriating in your beachfront holiday let or at one with nature at your backcountry campsite, being proactive in your communications ultimately helps you to deliver on your brand promise and about what guests can expect during their stay with you.
Plot your guest journey
As part of getting to know your guest, establishing a thorough guest communication flow ensures you remain in consistent contact with your guests while meeting their wants, needs and preferences throughout the duration of their stay (a crucial component to knowing your guest inside and out!).
From the time of initial reservation to the time of arrival, planning at which intervals you send your guests enriching communications, helps them to feel settled upon arrival, while providing them pertinent resources to assist in preparing and packing for their trip.
Your guest journey also extends to the post-arrival stage. Uncover your guests' first impressions of your bed and breakfast and retrieve their thoughts on any aspect of your caravan park with our newly introduced First Impressions and Ratings Topics – we'll touch on these a bit more later on.
2. Personalise the guest experience
Now that you're familiar with your guest, it's time to personalise their experience with you!
A tailor-made guest experience not only demonstrates how you heed your guests' wants and needs, but also gives them the warm and fuzzies that will undoubtedly leave them impressed with your holiday accommodation. Let's get into how you can customise your communications to personalise and enhance the guest experience.
Cater your property listing to your guest avatar
Speaking directly to your ideal guest also extends to optimising your property listing to speak to them, too! Make your online travel agency (OTA) listing work for you by tweaking such elements as your descriptive text and features.
During our recent webinar, Mark Simpson of Boostly outlined his three-pronged approach to uncovering your ideal guest, with his last step addressing catering your listing to your ideal guest:
identify who is coming to your area

identify where they spend their time

identify how to grab their attention
Uncover who your ideal customer is and appeal to them by basing your property around this avatar.
– Mark
Part of the research you conduct as per steps 1 and 2, can influence how you ultimately grab your guests' attention. Once you know who your target guest is and how they spend their time, you determine what you need to do to attract and speak directly to them in order to grab their attention. From there, you can thread this information throughout your property listing, in addition to sharing this messaging via your social media channels and your website.
Mark also provided a few stellar hacks to help your OTA listing stand out from the generic property template provided by Airbnb or Vrbo. This includes adding your property logo among your first few pictures on your OTA listing and even updating your profile picture to display your logo.
Looking professional from the off is the beginning of signalling to prospective customers the level of guest experience you offer.
Typing out a template into which you can insert a few choice personal details, print out and sign at the bottom, is an easy yet personalised welcome to offer your guests.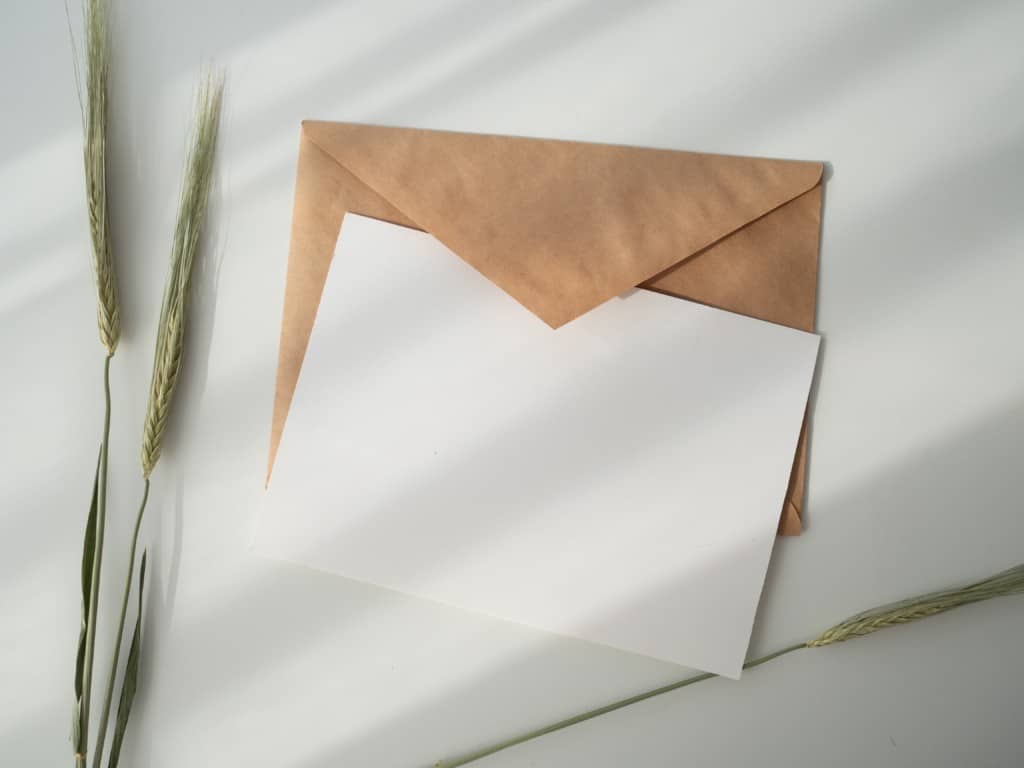 Use communication to open dialogue and get to know your guests
Want to make things really special for your guests? Gathering specific insight on your visitors once they have booked, can uncover if they're in town for a special occasion, like a birthday, a wedding anniversary or a honeymoon. From here you can enhance your guests' experience by leaving a birthday card, a gift matching their anniversary year or a bottle of wine.
Even if guests are not staying with you for any particular reason, a personalised welcome note either handwritten or delivered via Memo, Touch Stay's own guest notification system, can really make your guests feel welcome and make them more inclined to leave you an online review afterwards!
Typing out a template into which you can insert a few choice personal details, print out and sign at the bottom, is an easy yet personalised welcome to offer your guests.
3. Smart processes for perfectly productive guest experiences
Implementing systems that work for you, not the other way around, doesn't require a complete overhaul of your processes!
We've included a few methods for bringing any existing processes you may have up to speed and more productive for you and your business. From check-in steps, to tech tools and savvy time savers, we hope you like them.
Contactless check-in experience
Keep the easy streak going for your guests by offering them a smooth and seamless check-in process. Relieve guests who have travelled long distances from hunting through lengthy emails or pdf attachments when time and eager for a cuppa.
Provide the following information ahead of time to your guests in one easy to access and memorable place (like a Touch Stay digital guidebook, conveniently accessible online or offline via their smartphones) to make a world of difference and enhance the guest experience:
check-in times

self check-in information, including contactless entry codes to suites

early check in availability and associated costs

front desk hours of operation if you have one

your contact information should guests need to get hold of you
Automate your human touch with easy to use technology
Building and incorporating new technology as part of your accommodation offering really has its benefits in increasing functionality to run your business and helping your existing systems and processes run like clockwork.
Among many positives, tech enhances the guest experience while supplying creative yet contactless solutions to streamline your business' and your guests' needs. This tech might include:
channel managers

property management systems (PMS, for short)

guest screening tools

guest app (including handy integrations with your existing systems and software!)

smart home devices (accessible via your wi-fi, which you'll likely have supplied guests as part of your contactless check-in)
Each of these tech types minimises contact with your guests, while increasing customer satisfaction and giving them the power to manage their own experience throughout their stay with you.
No matter what software or tool you use to assist and automate operations, remain creative and mindful when incorporating tech. While automations remove the need to micro-manage your guests, Vanessa Glossop urged attendees of our recent webinar to customise your tech stack's templates to align with your property's brand style and language.
Glean first impressions and guest feedback promptly (and easily!)
Ever wished you could find out what your guests were thinking upon arrival? With Touch Stay's handy new First Impressions and Rating Topics, now you can!
From the moment your guests arrive you're now able to collect their initial thoughts and reactions on just about any aspect of your vacation rental. Remember those precious first impressions and ratings we touched upon earlier? They are key to ensuring your guests' experience is going well. They're also key to your peace of mind and being able to relax into your own downtime even when guests are staying.
From collecting first impressions on your property's location, to the initial check-in process or any number of restaurants and attractions you might recommend to your guests, this sort of insight plays into your guests' preferences and how to further enhance their stay. It also helps you to get in front of any issues that might arise and immediately provide solutions to your guests' qualms.
The Rating Topic extends to any part of your guests' stay beyond their initial arrival. This now means you can glean information from their in-person experience related to a guest service you've offered, such as a car hire or a extra special add-ons like room service or a personal chef experience, or any piece of tech or equipment within your property, like your smart home device or your contactless suite access.
Create a first-rate guest experience with a Touch Stay digital guidebook
Gain a spot in your guests' good books with a Touch Stay digital guidebook. With happier guests and more time to run your business, it's a win-win for all parties involved.