Whether you're just starting out in your caravan park business or are an industry veteran ten years in the making, there's no time like the presence to amplify your business operations and make your caravan park work harder for you with the power of technology.
A caravan site with a well-rounded tech stack not only helps you to run your caravan park with efficiency and ease – it speaks to potential caravan site guests, builds visitor loyalty, provides both practical and personalised information and sets the tone for a winning guest experience.
When implemented correctly, tech enhances your caravan park while still maintaining that all so important human-centric approach to the overall guest experience. Discover below the benefits of including tech as part of your caravan site and what sort of tech caravanners expect when it's time for them to pull in and pitch up.
Table of Contents
Why include tech?
There are many reasons to include tech as part of your caravan site's daily operations. Not only can it help you to run your caravan park more efficiently – it also helps return valuable time to your day to get back on track with other crucial components of running your business, while delighting guests with a highly personalised experience.
Let's explore a few of these reasons a little further.
Tech helps you run your caravan site more efficiently
Do you frequently ask yourself at the end of the day: "where did the time go?"
Tech can help you to reclaim lost time in your day, allowing you to refocus your energy on pursuits that will have your caravan site operating in tip top shape.
From eliminating tedious bits and pieces of paperwork, to creating a smooth and seamless check-in experience for your guests, technology returns time in your day to refocus on other tasks.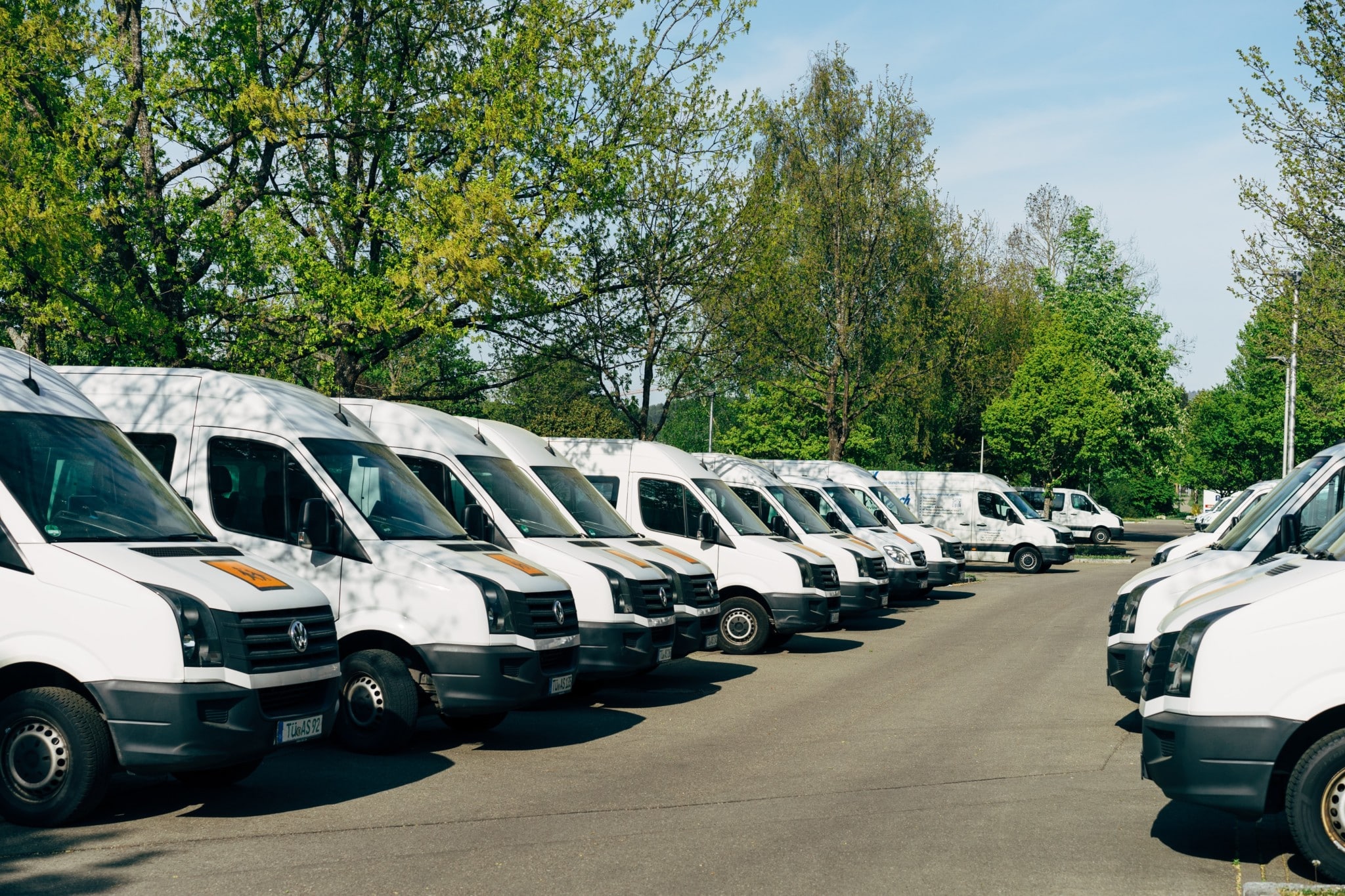 Tech delivers a personalised guest experience
Through post-booking communication, you may have gleaned that your guests are coming to your caravan site for a birthday celebration, a family reunion, or perhaps are returning guests who have been coming back year after year for the past decade (good on you if that's the case!).
Whatever the reason may be, tech can help in using this information to your advantage to create a highly personalised experience for your guests. Whether it's a welcome bottle of wine, a bundle of birthday balloons or even a free upgrade to one of your prized lakefront caravan pitches, your guests will be wowed that you took the time to get to know them and uncover the reason for their stay.
What type of tech to include?
We've divided up the type of tech into two categories, depending on your offering: caravan rentals and caravan sites.
For caravan rentals, we cover the type of tech or equipment you might want to have aboard your caravan fleet, if you are renting them out to wanderlusting guests.
For caravan sites, this section breaks down tech and equipment for operating your caravan park. Whether guests have their own caravan they're parking and pitching, or they're staying in one of yours, our list of tech and tools will make the lives of your caravan site employees, as well as the lives of your guests, that much easier! Let's get into it.
Caravan rentals
Renting out a fleet of caravans equals offering your guests a plethora of handy tools and equipment to make all stages of their road trip a breeze! We've broken it down using a few key categories.
Navigation
Consider adding a few tools to your caravan that'll help your guests get from point A to point B on their road trip! These include but are not limited to:
GPS

Rearview camera

AM/FM hybrid wind-up/solar radio

Charging points – think solar powered charging stations for phones & other small devices
These could be inclusions or optional add-ons, depending on your price point or business model.
Livability
These pieces of equipment will make your guests' stay within your caravan all the more comfy. From portable air conditioning to solar showers, carbon monoxide detectors to basic multitools, increase your guests' comfort and livability with the following tech!
Solar panels/solar panel battery charger

Solar inflatable light

Tyre inflator (plugs into light socket)

Tyre pressure checker

Solar shower

Multitool

Carbon monoxide detector

Solar lanterns

Power inverter

USB chargers

Wi-Fi range extender

Outdoor USB antenna

Camper AC/system

Portable generator

Security features

Motion-sensor lights

Portable power station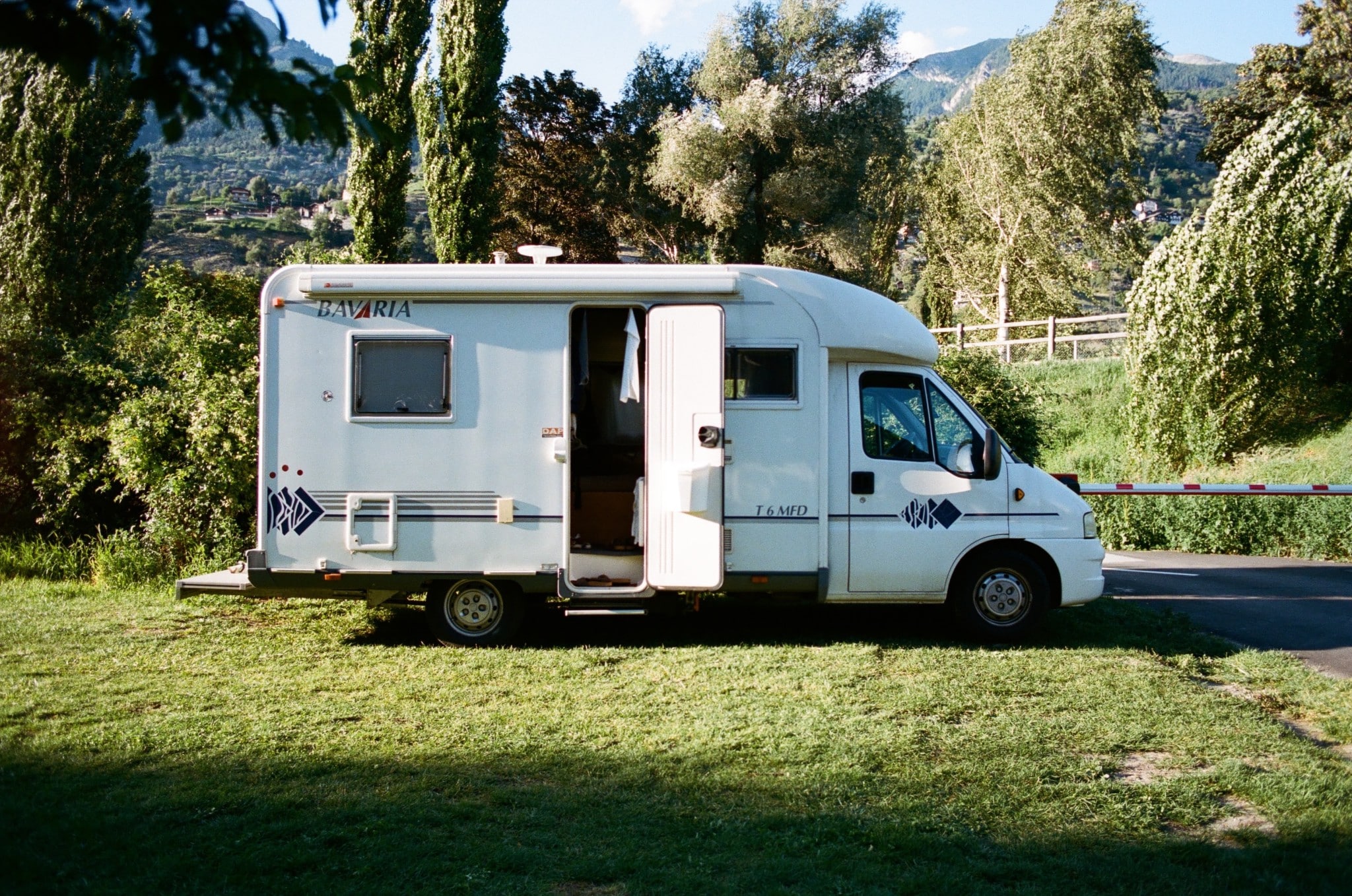 Cooking
What's better on a road-trip than some delicious grub! Here are some techy cookery pieces to include as part of your kitchenware for your guests onboard your caravan rental.
Air fryer

Portable BBQ

Mini portable dishwasher

Coffee maker
Entertainment
Finally, consider the following tech to provide joy to your guests while on the road.
Bluetooth speaker

Mini projector

Portable fire pit


Caravan site
Looking to run your caravan site more efficiently? Tech and software can be incredibly helpful in operating your caravan park like clockwork.
From implementing software that will surely level up your booking game like property management systems and channel managers, to communication tools that create a brilliant guest experience like digital guidebooks, the world of caravan site technology is yours to explore! Let's dive in.
Digital guidebook
A digital guest welcome book not only reduces the amount of time spent answering the same old guest questions – it also offers your guests localised recommendations they won't find anywhere else!
Some features to consider when incorporating a digital guidebook as part of your guest communications include:
Downloadable & offline accessibility –

a digital guidebook that makes it easy for your guests to download to their smartphones and access in spite of your spotty cell reception, can help keep your visitors informed.

Easy to access practical info

– a digital guidebook should enable you to provide any and all information your guests could possibly need for the duration of their visit. From directions to checkout procedures, to reservation instructions for the traditional English pub down the road from your caravan park, this information enhances your guests' stay and enables them to make good use of their time. It also positions you and your site as the knowledge expert for your region.

Customisable to your brand –

your caravan park's branding distinguishes you from all the other caravan sites out there, and can be a deciding factor in whether your guests choose to stay with you! Ensure the digital guidebook software you choose lets you surface your logo, branding, colours and fonts.
Nolton Cross Caravan Park's digital guidebook supplies their guests a thorough understanding of facilities available on site with their digital guidebook. Providing personalised recommendations for exploring the beautiful landscape and local area, as well as the lowdown on crucial safety information and park rules, guests of Nolton Cross are able to make the most of their stay while feeling well taken care of in the process.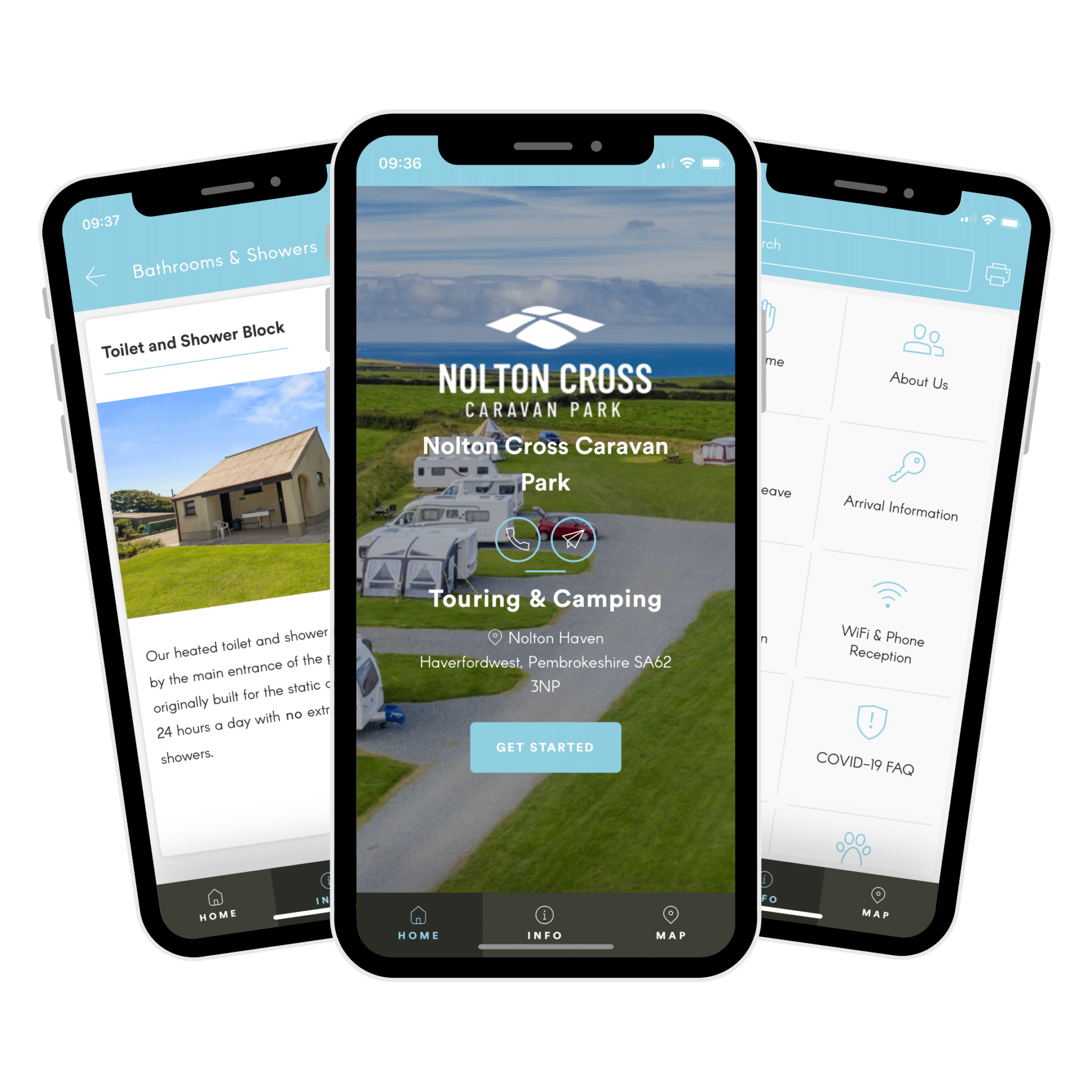 Property Management Software (PMS)
A property management system syncs all booking information, centralising your guests' data in one convenient location to help you manage your operational and administrative workflows.
Touch Stay's integration partner Anytime offers a fully-supported property management software for outdoor holiday businesses like campsites and caravan parks. Their PMS is especially helpful for streamlining direct and third party bookings while providing your guests a highly personalised experience.
Some features to look for when considering a campground or caravan site PMS:
Channel managers

– as opposed to manually updating and editing your property listing information across all OTA platforms you happen to be on, a channel manager lets you monitor and update this information all in one location. It can also help you to automatically sync your caravan site's availability, making overbooking or double bookings a thing of the past.

Dynamic pricing

– you can choose to incorporate dynamic pricing as a separate tool on its own (like Pricelabs). Alternatively, many property management systems for camping and caravan sites offer dynamic pricing as part of their features. A dynamic pricing tool sets rates for your caravan site automatically, fluctuating depending on the economy and changing seasons, ultimately helping you to set pricing that's efficient for your business.

Self service check-in –

give your guests the power to check themselves in! Establishing pre-determined processes to allow your guests to check in of their own accord without having to stop at your caravan park's booth or gate first, can deliver valuable time back to your business and empower your guests.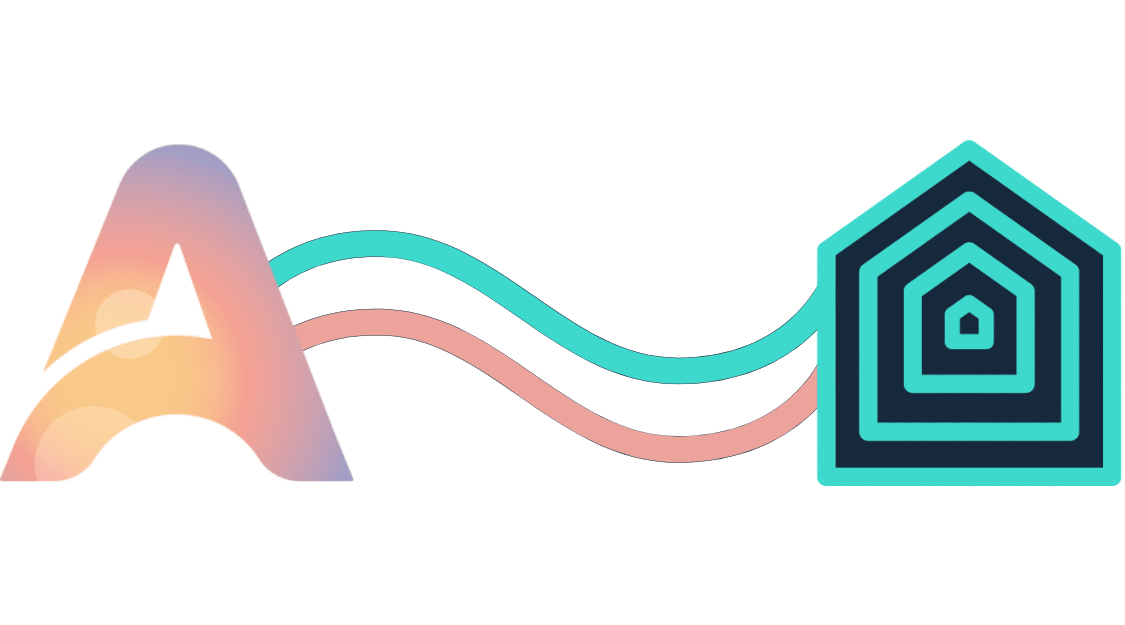 Chat bots
Once your direct booking site for your caravan park is up and running, consider adding a chat bot as the next piece of your tech lineup. A chat bot can be beneficial in many ways – not only does it instantly connect potential guests to you for answering quick one off questions – it also puts you a step ahead of popular, more powerful OTA sites lacking in chat bot capabilities.
During Touch Stay's recent webinar "Do Less, Talk More: How to achieve competitive advantage and more bookings", Mark Simpson of Boostly, highlighted how important a chat bot can be to roping in potential visitors. This is especially the case given Airbnb doesn't currently have a live chat. Branding your website well and including a chat box, can drive potential guests to your direct booking site for your caravan park.


Level up your caravan site's tech with a Touch Stay digital guest welcome book
With a Touch Stay digital guidebook at your fingertips, adding your caravan park's essential information alongside delightful local recommendations has never been easier. Discover the power of a Touch Stay digital guidebook for your caravan park or campsite today!