It's happened to us all - you've booked a stay somewhere that looks great, but arrive to discover things are, well... not so great!
From mouldy walls to broken air conditioning units, this blog is for any operator looking to understand how to improve their guest experience and review scores with a digital guest welcome book. We're going to outline:
It all started when Andy and Joe, both avid travellers, realised that very few of their hosts – whether in short-term lets, B&Bs, or campsites – had a reliable means of clearly communicating with their guests. They created Touch Stay digital guidebooks to fill this gap. The aim was to make information-sharing easier for accommodation providers, and to provide a relaxing, carefree experience for guests.
Touch Stay started out working mostly with short-term rentals, and so that's what a lot of our stories focus on. However, our digital guest welcome books are for any operator. So, if you're interested in some shocking tales (and learning how you can provide an exceptional guest experience!), keep reading…
If we're all about supporting accommodation operators to offer stellar experiences to their guests, why have we chosen to focus on the bad experiences this time?
Well, in order to be fully prepared to offer a wonderful stay to your guests (and to maximise your chances of guest retention), you need to understand both sides of the coin: what to do, and what not to do. Mistakes are great because we can learn from them, but it's even better when we can learn from someone else's mistakes before we make them ourselves!
So, if you want to better understand how you can create great experiences for your guests, read on!
DISCOVER: How a Touch Stay digital guidebook helps you to improve the guest experience
Why it's important to talk about guest experience
Providing a cracking guest experience is crucial for earning five-star reviews, word-of-mouth recommendations, and guest loyalty. You have to clarify the definition of guest experience before you can understand how to ace it. So, if you want to develop a strong short-term rental business, it's one of the first things you need to think about.
WATCH: The role of guest review scores in listing site rankings
The short-term rental industry has battled the stigma of barely-refurbished granny annexes. So, we're understandably hesitant to talk about bad experiences. We're more inclined to focus on the (many!) good experiences that guests have in vacation rentals.
However, if we brush the bad stuff under the rug, we can't learn from it. Whether you're seeing your review scores drop as your business grows, or you're struggling to boost your score into Superhost territory, it's important to identify the factors that might be undermining your guests' experience, so that you can change them. And you might realise that you don't need to dream up a catalogue of new ideas to refresh your guest experience – sometimes we just need to go back to basics.
Now – just to be clear! – we're not suggesting that you're providing an experience on a par with the examples below. These truly are our worst experiences. But, if we can get down to the fundamentals of just what made these experiences so bad, we'll probably all find a few lessons to apply.
READ: The long-term gains of a guest first strategy
Tyann's story: mould, and a property owner in denial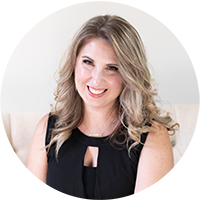 Who better to start with than Tyann, Touch Stay's Queen of Guest Experience. Her story begins with finding a short-term rental on Craigslist. This was way back in 2009 – pre-Airbnb!
Photography whizz that she is, Tyann had agreed to pay by cheque plus a partial trade of new property photos. It felt like a good deal.
When she arrived at the house, however, with three young sons in tow, the first thing she noticed was the musty smell of mould. It was all along the baseboards, and had even spread up to some of the upper sections of the walls.
When Tyann called the property owner to request a refund – saying she'd still send the photos over – the owner denied the state of the property and said she'd had it professionally cleaned (worryingly, she suggested that this was something she'd done specially for them!).
Luckily, Tyann and her family found another local property that was available. But, they spent the next day trying to get their money back. The property owner resorted to accusing them of trying to scam her, and it was only when they took her to small claims court that she wired the money back to them.
Truly the holiday from hell! And yet, Tyann reflected on it with her usual sunny optimism:
We were thankful for the situation to be resolved, and that our kiddos still had a fun week.
How not to respond to a disappointed guest
This nightmare experience came down to two key issues:
Lack of cleanliness in the holiday rental property
Lack of open communication from the property owner
Of course, mould isn't just a cleanliness issue, it's a basic hygiene issue. That property should not have been rented in the state it was in.
Her host then compounded the stress of the situation through their unhelpful, even aggressive, interactions with their guests. They got defensive; refused to admit that there was an issue; and only recompensed Tyann when she raised the prospect of legal action. This is the worst way to handle unhappy guests – the host guaranteed that it would be the last time Tyann considered staying with them!
How you would improve on this guest experience
The mould speaks for itself – we won't waste your time explaining that one!
You may, however, face your own cleaning mishaps during your time as a short-term rental owner. Tyann manages her own vacation rental properties, and amongst her many five-star reviews, she's also faced a situation where her cleaning team accidentally missed a property off their list. It happens to the best of us!
When Tyann's cleaning team made a mistake, however, she went the extra mile in making it up to her unhappy guests. They were met with a humble apology and a complimentary dinner. By the end of their stay, they'd been converted into loyal guests who even baked a homemade pie to say thank you!
Set clear guest expectations
People expect different levels of luxury at different price points. You might offer opulent splendour, or you might offer a simple, clean bed for a traveller's head. Both are important assets for the short-term rental industry!
If a guest is expecting opulent luxury, however, they're going to be disappointed to find a simpler option. The guest experience cycle starts before guests arrive at your property – it begins with the expectations you set from the moment they book. With Touch Stay digital guidebooks, you can share all of your property info – including photos and videos – with guests, before they even pack their bags.
Comprehensive, accessible info helps to create an emotional connection between you and your guests because they understand that you really care about their stay. Guests avoid any nasty surprises, and you welcome visitors who are primed to enjoy their time with you.


Hannah's story: a less-than-ideal arrival in a new country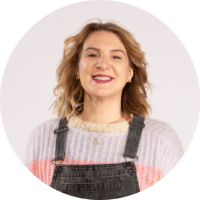 Hannah's our adventurous Creative Media Manager, and six years ago she decided to take a leap and move from the UK to Spain. An exciting prospect, but also a daunting one!
On the day of the move, she had to drive for 24 hours with all her worldly possessions packed into the boot of her car. It was ok though, because she'd booked an Airbnb to stay in when she arrived, so she had the prospect of a clean, comfortable place to rest. Or so she thought…
Well, it didn't turn out quite as she'd envisioned it! In Hannah's words: "it was GROSS". In 35 degree heat, the flat didn't have any air conditioning. The surfaces were sticky, everything else was grubby, and Hannah was too English to complain about any of it.
To top it all off, the host was rude and unhelpful.
After such a long journey and so much emotional stress, I really needed a nice place to relax. We didn't have that at all.
How not to welcome a visitor to their new home
Not all guests will book into your short-term rental property for a holiday. Some will be on business, some might be visiting family, and some might have just uprooted their entire lives to move to a new country. You never know what a guest's needs might be, and what a welcoming, cosy environment might mean to them.
Hannah actually experienced very similar issues to Tyann:
Lack of basic cleanliness and comfort
Lack of availability and communication from the holiday rental owner
These two factors are so fundamental to a guest's experience – if you're not nailing them, it's going to be very difficult to bring it back.
How you would improve on this hospitality experience
We'll start with the first issue: cleanliness and comfort. Think about how you'd like to arrive at a rental property.
Most of us are ok with a sticky spot on the counter in our own homes, because we probably know where it came from, when it happened, and that we'll clean it just as soon as we finish what we're doing. In a rental property, we don't know any of these things. That sticky patch could have come from anything, and goodness knows how long it's been there!
Similarly, it's important to realise that you might be welcoming travellers who aren't accustomed to aspects of your local area, such as the climate. Heat and humidity which is everyday for you might be unbearable for them. Investing in that air conditioning will be greatly appreciated.
Proactively communicate with your short-term rental guests
Hannah had concerns about the flat from the get-go, but she was too polite to raise them. And yet, she's still telling the story to other people now – six years later!
Just because your guests haven't actively got in touch with feedback, doesn't mean that there aren't any issues. They might instead highlight problems in a review after they check-out, in online forums, or when telling friends about their trip.
As much as we might like to be able to read our guests' thoughts, this isn't actually possible. So, it's up to you to communicate proactively. With a Touch Stay digital guest welcome book you can explain to guests that you'd prefer if they raised any concerns during their stay, and tell them exactly how they can do it.
READ: What, how, and when to communicate with holiday rental guests
Guests feel like you're an active presence, and know that you genuinely care about providing a memorable experience for them. If they do raise any problems, you can solve them together during their stay, rather than in the review section after they depart.


Kate's story: grimy plates and forgotten ketchup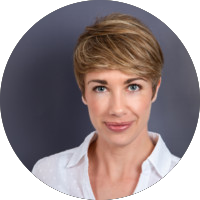 Kate, our CMO, had her worst and best Airbnb experiences on the same trip to New Zealand. If you're interested in hearing about her best guest experience, you'd better head over to her article: Hotels vs. holiday rentals – we're staying focused on the rubbish bits today.
The first Airbnb Kate checked into clearly hadn't been stayed in or cleaned for quite a while. She could tell from the layer of dust that had collected on all the surfaces, and the grime that had settled on the decorative plates in the kitchen. Not to mention the dollop of long-forgotten ketchup on the floor underneath the dishwasher.
After a long haul flight, with two children under the age of four in tow, a family friendly rental needs to be just that – comfortable, welcoming, and far from a health hazard!
Once again, the owner of the vacation rental property was obtuse and difficult to get hold of. Unlike Tyann, Kate had Airbnb to step in and get her a refund – but even then it took them a while to respond through their customer service channels. It was only when Kate took to Twitter – loudly! – that she got the support she needed.
How not to make an impression on your short-term let guests
We're beginning to see a pattern here… Like Tyann and Hannah, Kate experienced two key issues:
Lack of cleanliness (and general sense of being unloved)
Lack of communication
The host's lack of communication compounded the already serious problem of a dirty rental property. They fell down at two key hurdles.
How you would improve on this guest experience offering
Once again, they could have given the property a good scrub before new guests arrived!
Beyond this, when guests complained, they'd ideally have been responsive and apologetic, and certainly not pushed Kate to the point of involving Airbnb. A few cleaning errors don't have to be the end of the world – if you handle them with sensitivity and care, you can pull a guest's visit back from the brink of disaster.
It's particularly important that listing sites view you as a reliable accommodation operator who offers an excellent guest experience. You're dependent on Airbnb, Booking.com, and Vrbo to display your property towards the top of their rankings so that potential guests can see you. If an OTA marks you as a host who provides a less-than-stellar guest experience, you might drop down the results pages.
READ: 6 benefits of taking direct bookings for short-term rental owners
Show guests that you're there if they need you
It's understandable that hosts don't want to spend extensive amounts of time communicating with guests. You're a busy bunch, after all! You might be juggling your short-term rental alongside other work, or expanding your business to include multiple properties.
This is where a mobile guest app is perfect – simply deposit all the information that guests need in there, share it with them, and allow Touch Stay to do the work for you. You can even leave QR codes on any tricky appliances, directing guests to instructions within your guidebook. Give your guests more clarity, and reclaim hours for your day!


Andy's story: check-in instructions that left guests in the dark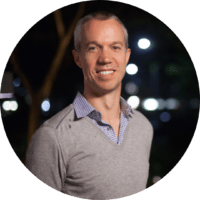 Compared to Tyann's, Hannah's, and Kate's worst experiences, we'd say Andy's got off pretty lightly! At the very least, he's managed to avoid mould and ketchup leftovers.
However, he was still left stuck outside a rental property, at midnight, in the dark – not ideal. And potentially worse, depending on your point of view.
He and Tyann had travelled from Bath to London after an evening event. This meant arriving at their short-term rental property close to midnight, after three hours of travel at the end of a very long day.
With poor check-in instructions, they couldn't slide smoothly into their respective beds. They couldn't even get through the front door!
But it wasn't just our problem. It was every neighbour's problem too: car engine running, full beam pointing, me ringing the manager on speaker phone whilst Tyann and I shine our phone flashlights around in search of the lockbox.
Andy highlights that their predicament didn't only cause a stressful check-in for them, it also probably woke up the neighbours. An untimely midnight awakening is unlikely to have improved the neighbours' perception of the short-term rental industry.
Fortunately, the property manager had a 24/7 support line for exactly these situations, and within five minutes of calling them, Andy and Tyann were in the property. Half an hour later, they were asleep!
How not to prepare your guests for their arrival
Andy had a slightly different experience. The key issue that he faced was unclear communications prior to his arrival at the property.
If he'd arrived in daylight, refreshed and raring to go, he probably would have figured out how to access the property without too much difficulty. However, even having to figure it out doesn't make a glowing first impression. And for anyone arriving in slightly more difficult circumstances, the task of getting through the front door suddenly becomes another mountain to climb.
How this short-term rental host (partially) redeemed a poor first impression
Unlike the other examples we've looked at, this host did have a reasonably good communication system set up! Fast, reliable, 24/7 support is crucial when you know you have guests arriving late at night, or in case of any emergencies. They communicated clearly, quickly, and effectively when Andy called them up.
What would have been even better, however, was clear, effective communications before Andy arrived. Greater clarity would have improved the guest arrival experience, and prevented Andy from having to call them in the first place. That's a great first impression for Andy, and a full night's sleep for the property manager (and the neighbours!).
Get creative in your guest communications
With a Touch Stay digital guest welcome book, you can include videos and photos to support written instructions. Insert a video of you accessing the property into the correct section of your guidebook, and never get another call from a stressed, locked-out guest! Share a deep link to this section before your guests arrive, so that they can familiarise themselves with the process and know exactly where to go if they need a refresher.
A digital guest welcome book helps you to improve your guest satisfaction levels by welcoming prepared, happy guests who already know that you've got their stay under control. And, by acting as a touchpoint to which guests can return for information, it saves you midnight telephone calls!



How Andy would have presented check-in
instructions in a Touch Stay digital guest welcome book
The importance of setting guest expectations through pre-arrival communications
So, what's the takeaway here? All of these situations have one thing in common: the holiday rental host didn't communicate effectively.
Firstly, they didn't set expectations properly through their pre-arrival communications. Tyann, Hannah, and Kate were all disappointed by grimy conditions, and Andy was confused by a poorly explained access process.
Of course, it's predictable that anyone offering a property with mould running up the walls would want to conceal its condition for as long as possible! For reputable holiday property owners, however, it's crucial that you paint an accurate picture of your property before guests arrive.
LISTEN: to Episode 20 of The Guest Cast, where Heather Bayer explains how not updating guests about the exact specifications of her property turned her into a 'bunk bed baddie'.
Secondly, three of the hosts were difficult to get hold of and hostile to communicate with when guests raised an issue. Rather than taking responsibility for the state of their properties, they denied the problem existed; tried to blame the guests; and, in Tyann's case, even accused her of trying to scam them!
Even for those hosts who put their all into providing a wonderful experience, there's always the odd slip-up – we're human, after all. The best way you can handle a complaint from a guest is to:
accept responsibility for the issue
apologise
explain how you're going to solve the problem (either for them, or for future guests)
perhaps offer a gesture of goodwill, depending on how serious the problem is/was
How Touch Stay digital guest welcome books enhance your guest experience
With a Touch Stay digital guest welcome book, you can provide 5-star experiences for your guests – every time.
Whatever kind of holiday property you run, from a cosy country cottage, to a pad for city breaks, your guests will know exactly what to expect when they arrive. Share your guidebook with them beforehand so that they can get stuck into your check-in processes, appliance instructions, and even your recommendations for the best local cocktail spot. They'll be more than prepared to stay with you – they'll be excited!
You'll save time answering repetitive questions because guests will have all the info they need at their fingertips. Quickly and helpfully answer any questions that do pop up by sharing a deep link to the relevant section in your guide.
After providing a welcoming, guest-centric stay, you can use your guidebook to direct guests to your social media, and request that they leave a review. A Touch Stay digital guest welcome book helps you to welcome and wave goodbye to happy guests, whilst saving time for yourself. The perfect full circle!