Becoming a successful short-term rental host is the ultimate dream for many. But once you've taken the first step of listing your property on sites like Airbnb or Vrbo, with competition rife, it can be daunting to know where to turn next to wow your guests and make a success of your short-term rental business.
Luckily, here at Touch Stay, we know a thing or two about making things easier and saving time for short-term rental hosts 😉. So, we reached out to some well-known short-term rental experts from around the world (as well as our trusted community on social media) to ask the question:
If you could give one piece of advice to someone starting their first short-term rental property/home/B&B/glampsite/hotel/RV, what would it be?
And boy, did they provide some real pearls of wisdom! Here are some of the most valuable answers we received...

Wow your guests: make your short-term rental stand out
Whether your short-term rental business is centred around your home, a B&B, a camp/glampsite, a hotel, an RV, a number of separate units, or something else entirely, the photos on your listing are the first thing potential guests see, so it's essential that your photography is on point.
As well as ensuring your property looks great, making it sound great is just as important, so keep your listings up-to-date and include as much information as necessary: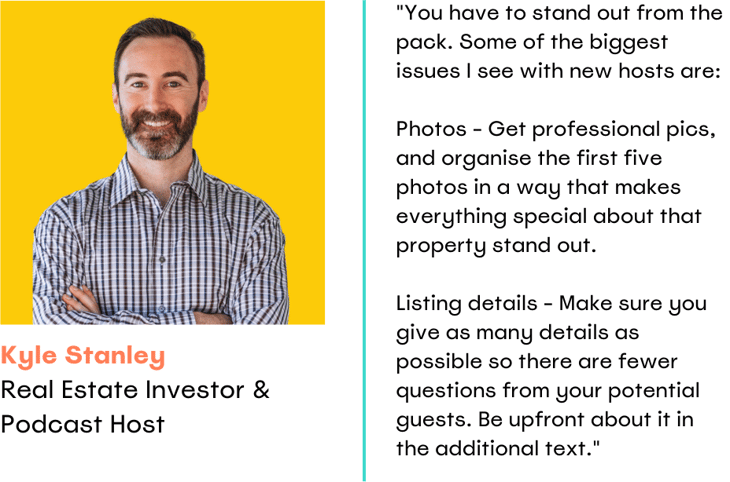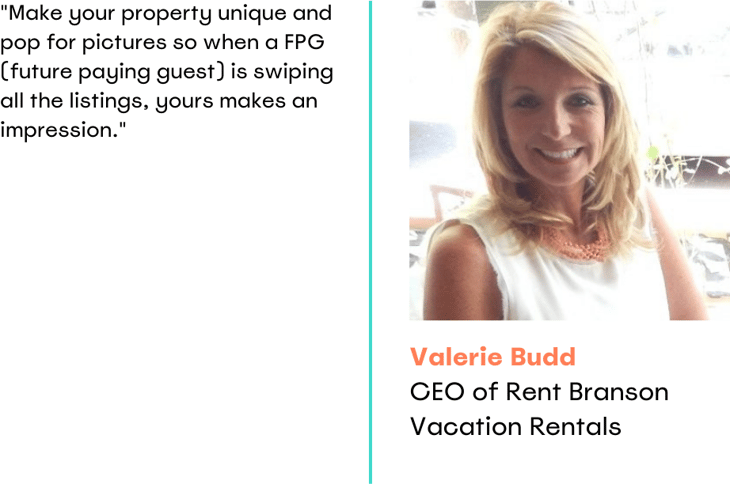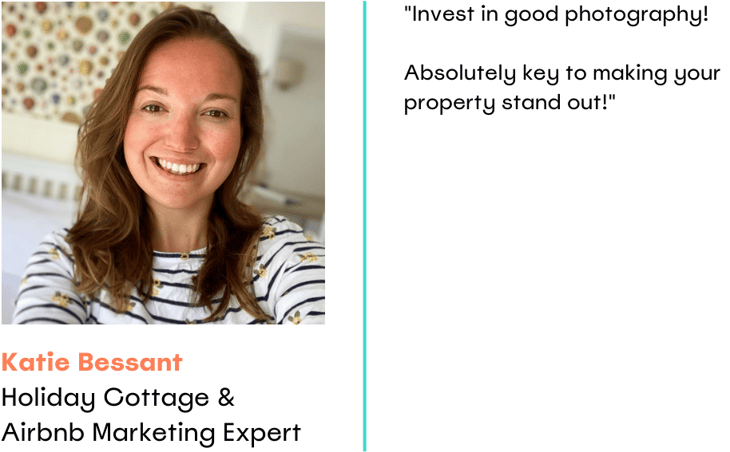 Find your niche: marketing your short-term rental
Discovering your niche and devising a strategic marketing plan is crucial for growth. Partnering with marketing agencies can help you attract direct bookings, making you less reliant on third-party platforms. Plus, specialising in unique local attractions or amenities can make your property particularly appealing to a specific target audience: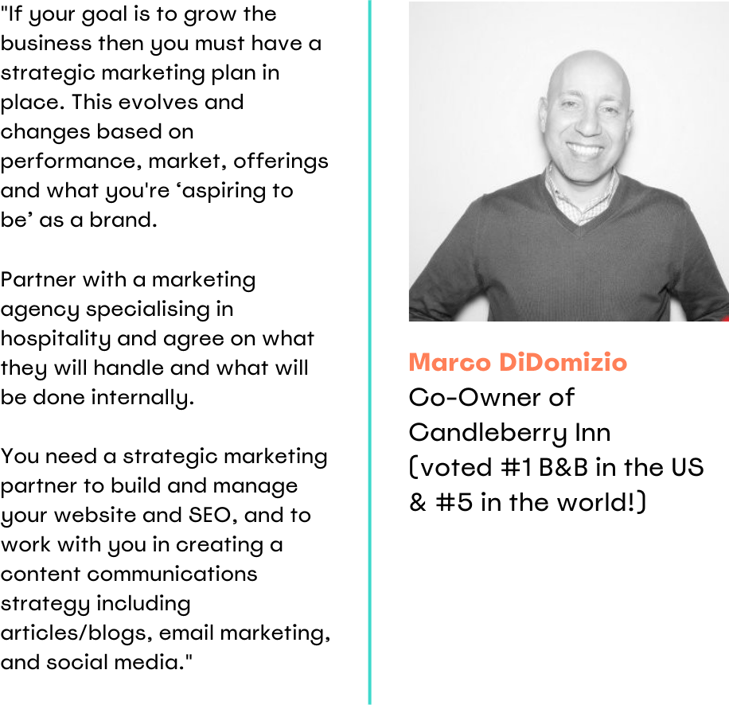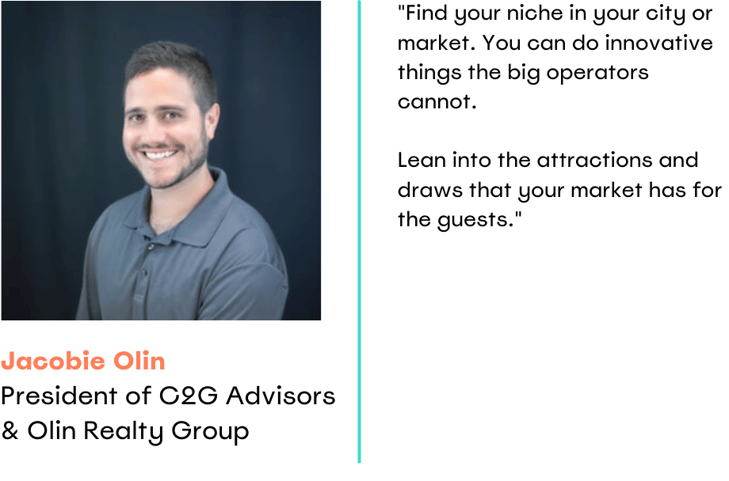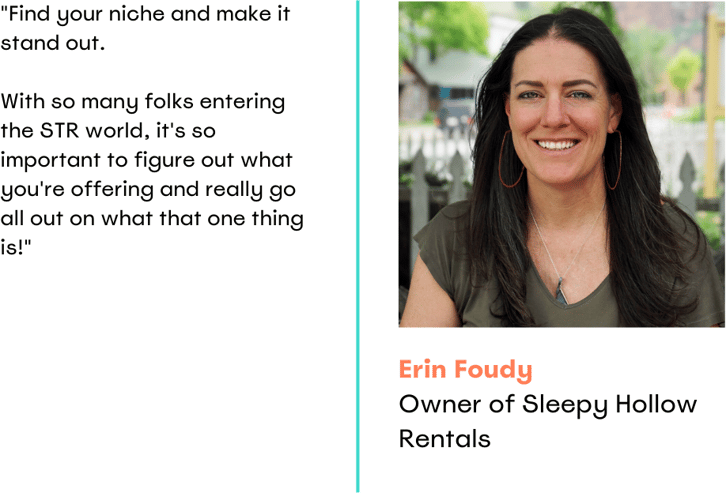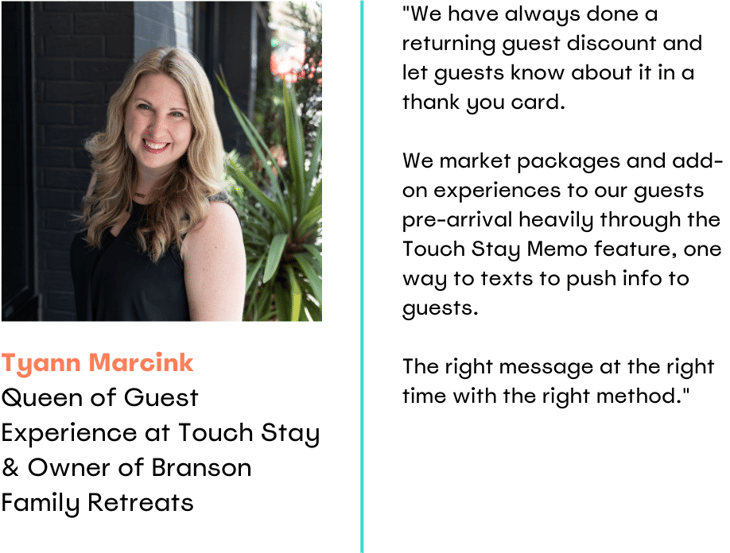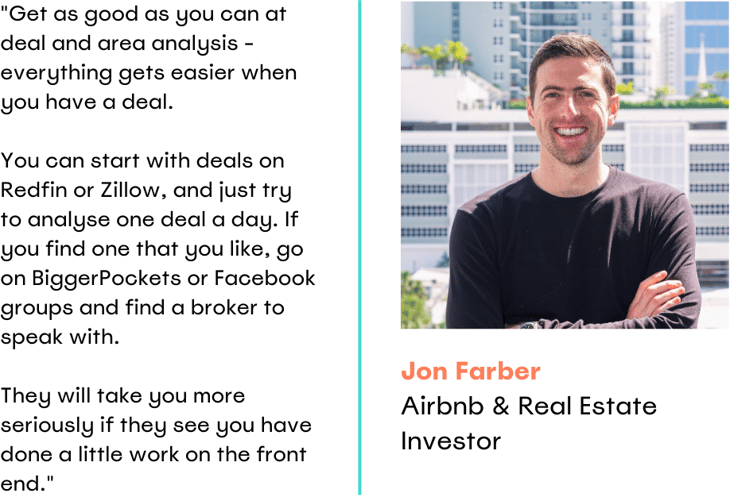 Know your short-term rental property inside out

Understanding your property inside out is indispensable. Taking the time to stay in your own rental allows you to experience it from a guest's perspective, identifying both its strengths and areas for improvement. By doing so, you'll wow your guests by being better equipped to enhance the guest experience: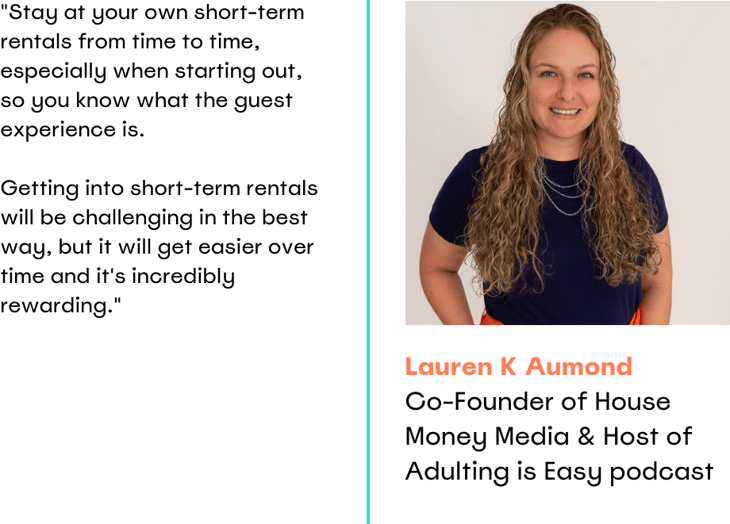 Learn from the competition
Learning from the competition is another key aspect. By immersing yourself in the world of short-term rentals through research, networking, and mentorship, you can gain insights and avoid common pitfalls: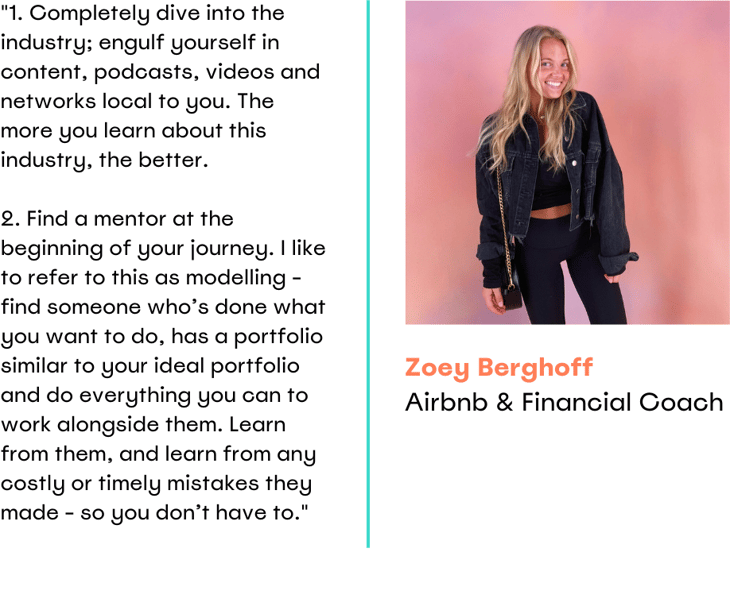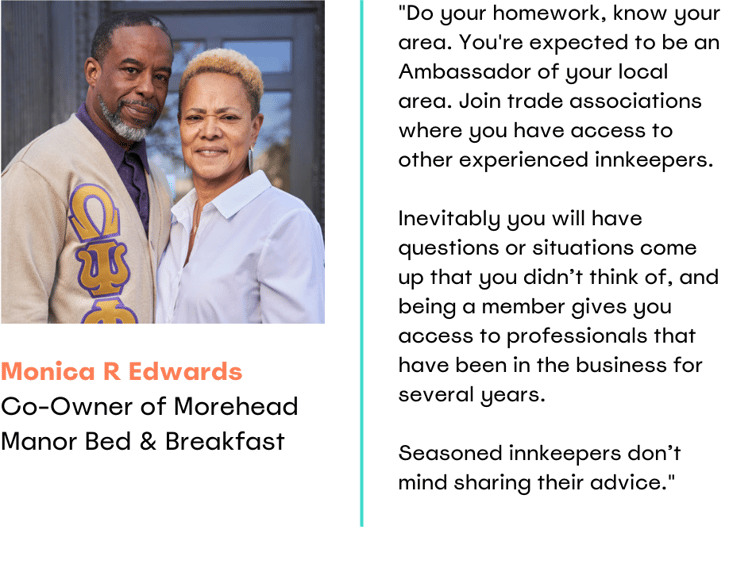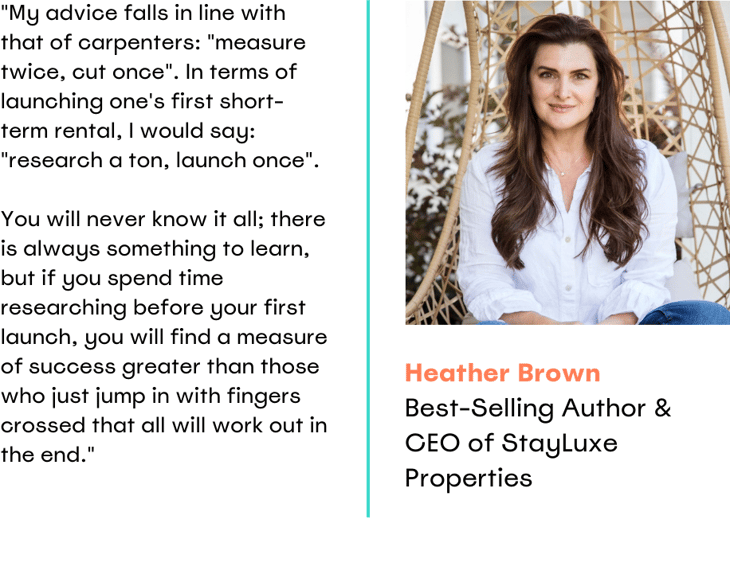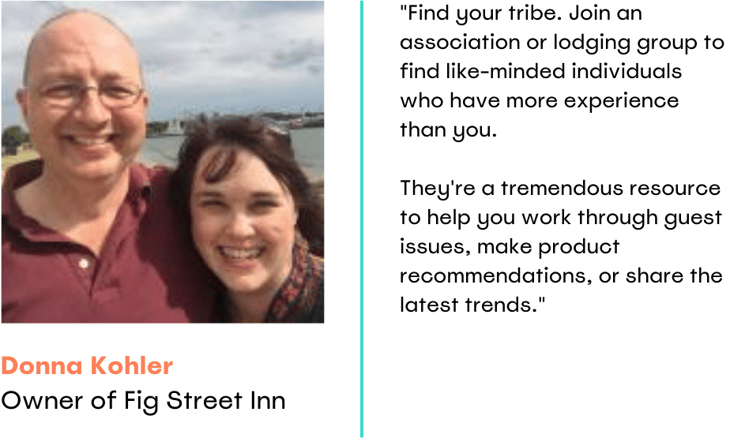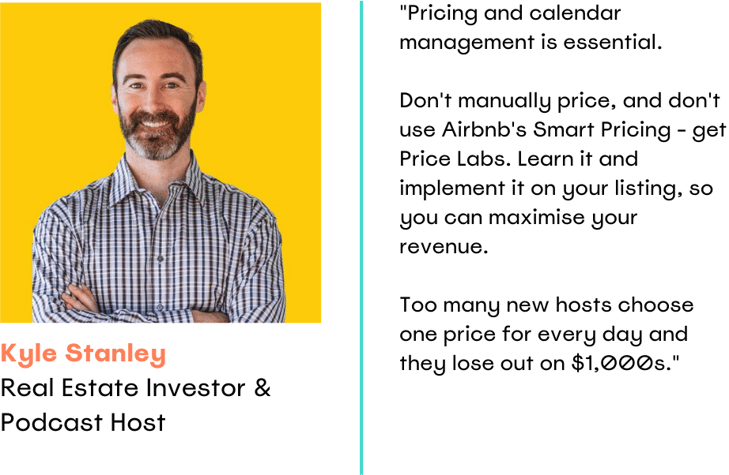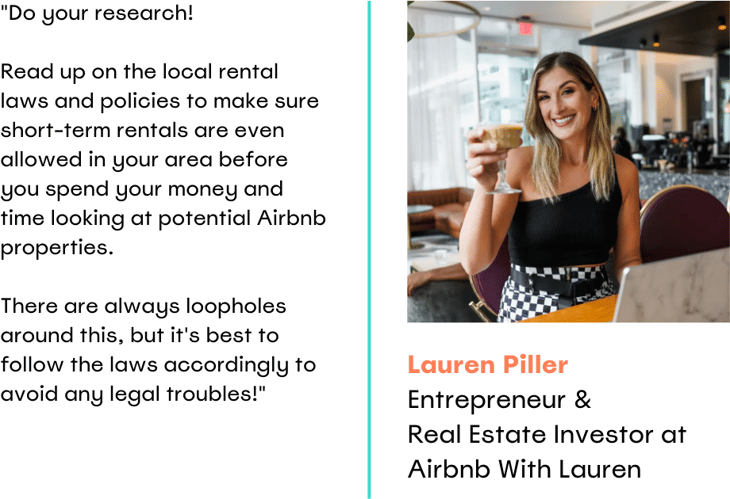 Automate your short-term rental operations
Automation is a powerful tool for efficient operations. Delegating tasks to professionals, utilising property management services, and adopting technology like Touch Stay can streamline your processes and free up your time to focus on providing exceptional hospitality: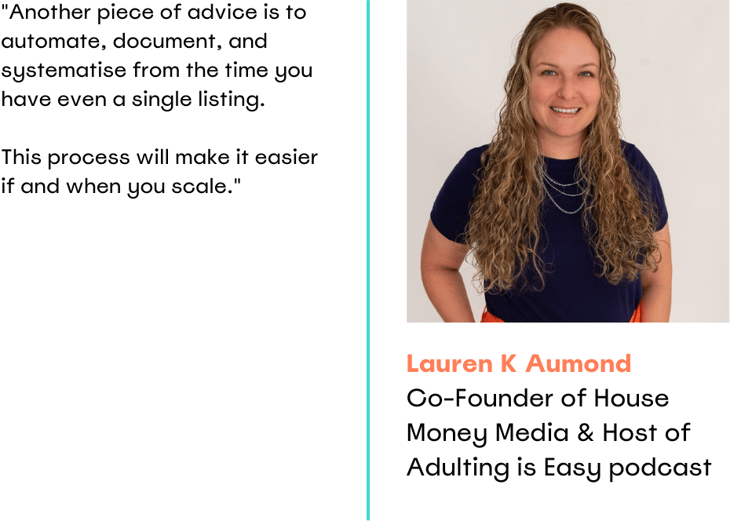 Whew! That's a whole lot of expert advice to let soak in, but as you venture into the world of short-term rentals, if you really want to wow your guests, it's essential to arm yourself with as much knowledge and insight from experienced short-term rental experts as possible. The advice shared here can provide you valuable lessons for success and guide you towards becoming a standout host in a competitive market.
The journey to becoming a successful short-term rental host requires a blend of creativity, strategic thinking, continuous learning, and the willingness to adapt. By implementing the advice shared by these seasoned experts, you'll be better equipped to navigate the challenges and capitalise on the opportunities that the short-term rental market presents.
Remember that success in short-term rentals is built upon a solid foundation of knowledge, dedication, and a genuine commitment to creating memorable guest experiences.
👉 Try Touch Stay free for 14 days (No credit card details needed!)