Customer Story:
Helping to scale

a growing property manager business
We spoke to Michelle Jaw from Olala Homes, one of Touch Stay's biggest Property Manager customers. She explains how Touch Stay has helped the fast-growing business scale quickly while prioritising guest experience.


Helping to scale Olala Homes
A property management company with a mission
Olala Homes is a property management company that was launched in 2014. Starting with only three apartments in Barcelona, it very quickly expanded, and as of December 2021, the company was operating around 250 properties in 14 destinations. This exciting growth is made more unique given that the Olala Homes model differs to the traditional operator: they mostly own and operate their apartments and accommodations, meaning they expand through property acquisition as well as management deals.
Michelle Jaw, Chief Marketing Officer at Olala Homes, talks to us about how Touch Stay has been crucial in helping the company reach its impressive growth, and keep their customers happy while they're at it.
Starting with Touch Stay
The collaboration with Touch Stay started around a year ago, because at that time we were reviewing our marketing efforts. We noticed that we spent a lot of time producing and creating our guest guides. At that time we were using a very traditional method – we edited with Google docs and keynote – you know, the basic things. We even tried to make them beautiful – we hired a designer to make the templates for us.
But we found that manually inputting data, then printing them out and placing them in properties – as well as verifying that everything looks ok once it's exported to PDF – it all took so long to finish! So, we were trying to find a solution to this challenge.

When COVID hit, we were presented with a positive transformation in the sense that people were starting to get used to QR codes – so this encouraged us to look for a digital solution. We did quite a lot of research about the different digital guidebook providers and we decided to go with Touch Stay because it satisfied quite a few of our needs – and even now after using it for a year, we're really happy that we made the decision to go with Touch Stay.
Onboarding the properties
Onboarding with Touch Stay was so easy. Andy and Joe did like 98% of the work.
We gave them a list of our properties and addresses and they went and downloaded the images for each property and we were set up really fast – in around 3 days to one week all the properties were on the dashboard.
Then we tried to create our own guides, and they were so responsive to any questions we had. And if there was a bug or any issues, they were super quick to fix it. There were no major issues or anything – and everyone was super accessible. It was really smooth.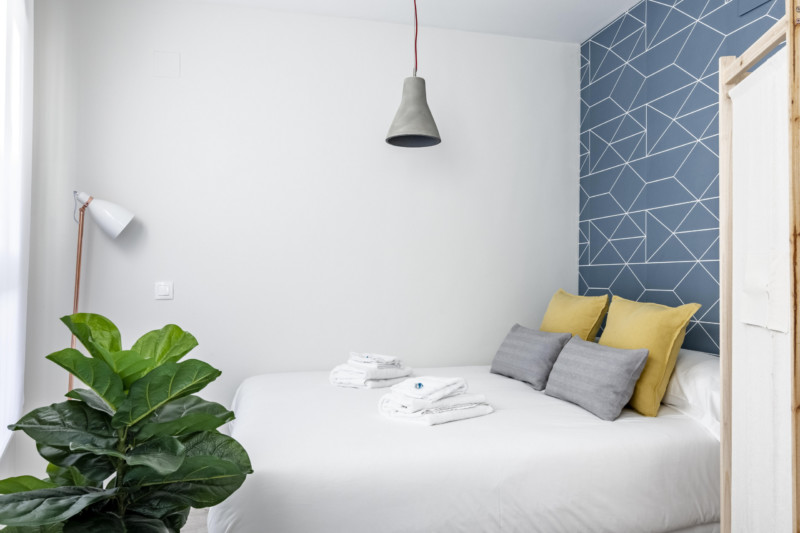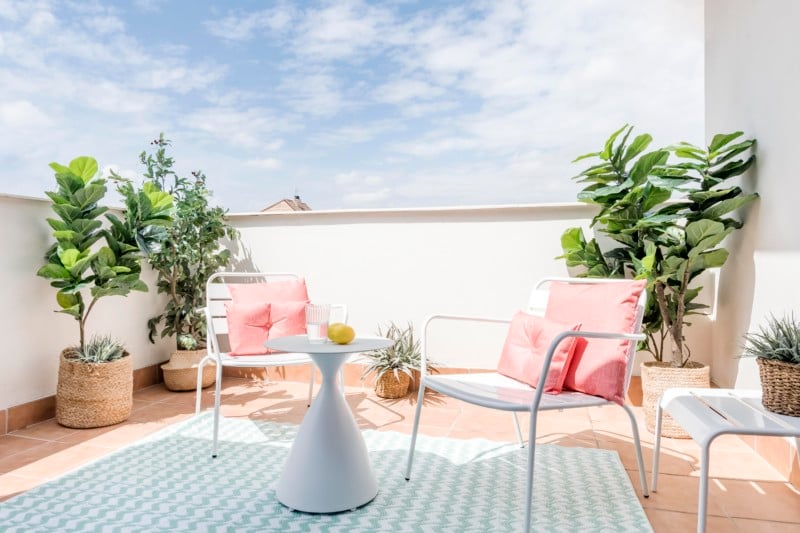 Bulk updating & quick creation
The first need Touch Stay met was the flexibility to bulk update all our guest guides. Not just on the individual property level or the whole account level – you can actually set up different tags for different properties that are in the same building, or different buildings in the same neighbourhood. You can even add different tags for different check-in methods – for example, a tag for smart lock properties, or properties with manual check-in.
So, there's a lot of flexibility to customise the guest guide without having to drill down to every single property. And that's really valuable to us. Especially when you consider how fast we grew – at the start of this year we had around 180 properties, and now we have around 250 – that's like 36% more. So, if we were using our conventional way to create guest guides, we wouldn't have been able to produce the same amount of guides compared to what we've been able to do with Touch Stay.
Now when we open a new property, we have seen a huge reduction in time spent in creating and updating these guest guides. Now it can take as little as 10 minutes if we're opening a property in an existing building or neighbourhood, and a maximum of 30 minutes for a new property – that's including research and new content.
Google Places Synchronisation
The other features that help us and match the speed of our growth are ones that other providers just couldn't help us with. This includes the ability to import data from Google Places.
This is so helpful because before, we had to look up businesses on Google, check the opening hours, look up the phone number, the address, etc. And you know, they can change really rapidly! One of our friends stayed in one of our apartments and he said, "hey I really wanted to follow your recommendations from your guest guide, but all the restaurants you put on there were closed!"
So it was so hard to update these recommendations in the physical guides. With so many properties it's impossible to update them all – but now with the digital guidebooks, it just takes one click to update them. And it's even easier because updates sync with Google Places – so whenever anything changes on Google, it automatically changes in our guides too.
Plus, when the guests use our guides they just click on our map and then it already shows them how to get there. So I think this is really helpful for us as property managers – but also for guests in their guest journey.

Enhancing guest experience
Regarding guest experience, we also see them really appreciating the guest guides and using them a lot. This year, we've had in total around 12,000 sessions for all our guides, so I can tell this really benefits our guests.
We can also do some cross-selling and collaboration with local suppliers, which also helps us generate these cross-sale opportunities.
It's also helped us reduce guest questions. In our guidebooks we have the WiFi details, how to check-in, etc. We also have virtual tours of our accommodations, so we embed the link inside the guide so the guest has a more concrete view of the property.
We also make a lot of videos of how to use appliances like washing machines, etc. Before, we would get a lot of calls asking how to use these things. We even include parking information through Google Places which automatically provides the directions to the parking location – and it was really hard for our customer care agents to help effectively with this, before!

Speaking everyone's language
The language translation aspect of Touch Stay has been really helpful too – especially compared to our old way. We had to write in English and then find a translator to translate into the local language. Although Google Translate isn't perfect 100% of the time, it communicates the most important information that's beneficial to the guest – some of which would otherwise not be accessible at all to some of our guests.
We've also found that there are ways to optimise automated translation by using really simple English.

Adding the human touch
We don't think it's a disadvantage that we're property managers. Some people might think we're less human, or colder. It might be true that the owner of the property doesn't meet you and shake your hand, but the whole guest experience is crafted to be the best possible for the guest.
Touch Stay is a good example of the human touch. When it's easy for us to provide really useful and hands-on information in one click, I think it really helps the guest enjoy their stay. They might think, "Ok, I didn't meet the owner, but I can tell they've put a lot of effort and energy into this guide," and I think at the end of the day, that provides a higher quality experience. Guests just want to have a seamless experience, and get into nice accommodation and enjoy it.

Helping raise awareness to our green initiatives
Last year we started our sustainability initiative, and although it's a very small thing, Touch Stay's "Making a Difference" section provides us with the platform to communicate our initiatives to our guests.
A lot of the time, under the surface we're working on these kinds of projects but it's hard to get the word out. And, although we're not doing our sustainability initiatives just to show people, it's nice to have a platform to communicate them and explain how guests can also contribute to them. At the end of the day, we need our guests to contribute to things like recycling, because it really takes everyone's small effort to make the world a better place. So, I really enjoy editing the MaD section in Touch Stay – it's just great for us.

Want to learn more about Touch Stay?
We'd love to show you around!
Why not sign up for our 14-day free trial? (No credit card needed!)