Customer Story: Making Large Vacation Rental Property Operations
a Dream
Sibllye Kim owns the stunning Villa Ausblick in Waterbury, Vermont, USA. She explains how introducing Touch Stay to her business has helped her better communicate the vast operational aspects of the property.


Making Large Vacation Rental Property Operations a Dream
A large vacation rental home with a lot of things to operate...
Sibylle Kim owns the stunning Villa Ausblick in Waterbury, Vermont in the United States.
It's a 4,000 square foot, five-bedroom house on five acres of woodland, and Sibylle hosts families and big groups year-round. She explains how introducing Touch Stay to her business has helped her better communicate the vast operational aspects of the property, along with what to do in the local area – and even what guests can expect to find in the kitchen!
The Story of Villa Ausblick
Our property was massively oversized for what we needed – some 4,000 square feet for a family of four is a lot! But we just fell in love with it, and with the very scenic mountain view. We have panoramic views that are, as we later found out, very rare in Vermont.
We named the house Villa Ausblick, which is German for scenic views – I'm native German.
We soon realised we were able to bring other families and their children as well. And so, from the get-go we set up the house as a family-friendly vacation rental property.

I've been operating this house since 2005 – all self-managed. Plus, I'm a remote host living three hours away. I've been a Touch Stay customer since the summer of 2021. Although I've known about the company for a while, switching something that you've been doing forever in a certain way can be hard. But when I finally made the transition, I can only say I wish I had done it years earlier, for various reasons.

Smoothing out the operations process
The house is a large place that accommodates up to 10 people. Whenever guests book, I usually interact with the facilitator of a group. Guest communication was primarily via email or text message, and we'd also do phone calls.
On top of that, we'd have signage around the house telling the guests, "this is how you use the hot tub", or "this is how you turn off the air conditioning".
And I just always felt frustrated with guests being in vacation mode and just being a little bit oblivious about how to operate the property despite all that.
It's a high-end house with a lot of things to operate, like a hot tub, a swimming pool, a fire pit, a fireplace, etc. We also have a septic system and air conditioning. There's a lot for them to think about!
So, it can be overwhelming for guests if they don't know how to operate it. If there's no proper communication in place, you as a homeowner find yourself with problems – like having to deal with the consequences of things breaking.
So, knowing how to engage with guests and help them understand the house has always been a massive operational problem for me.
And I have to say – Touch Stay has been a game-changer because of the simplicity of sharing the guide with all the other guests that are staying at the house. So. while I still engage with the group facilitator, they share the app link with all of the other members. And since using Touch Stay, I have had zero calls for operational questions – because it's all on the app.
And since using Touch Stay, I have had zero calls for operational questions – because it's all on the app.
I've also upgraded signage in the house to include the QR code. So, even if the guest facilitator for the group hasn't shared everything with the others, everyone can access the guidebook easily.
Plus, the new generation of guests are just completely used to doing everything on their phone. I see much more compliance now with the younger millennial crowd, figuring out how to open the hot tub cover just because they have a button that they can push on their phone and figure out how to read about it.

Constantly evolving the guidebook
The process of transitioning all my content into the app is ongoing – I'm still constantly going into the app and updating stuff when questions come up. Just this morning I had a guy texting me, "where can I go sledding?". I went into the app and realised I didn't have any info about that! So within five minutes, I put that information up on the dashboard, and I just said, go into the app! Now the info is already up there.
So, I no longer answer questions from guests by sending emails or text messages. I literally go into the app, make the changes, and I just text the link to the answer in the app. I couldn't have done it with the printed paper version that I had in the house in the past, or, you know, updating a long PDF and then saying, "go to page 15". It's much easier.
Overall, I think it also adds a massive amount of professionalism, from the beginning when you describe your property in your listing all the way through to the guest experience. And I strongly encourage others to also take advantage of it.
Enhancing guest experience with local tips
So far, I've spent most of my time using Touch Stay to introduce the house – how to arrive, check-in, check out, leave reviews, etc. But I've started to spend more time within the last few months actually describing what to do around the area in the summer.
And then at the beginning of the winter, I went back and I said, okay, what do they need to plan their winter activities? So now I'm in this discovery phase of, okay, this is what I used to do when my kids were little, or this is what I did on a rainy day. And I often realised, oh my God, I haven't thought about this yet. And that's usually the trigger for me to go in and update content.

Increasing the number of reviews
I wouldn't say that my reviews have necessarily changed in language or in the content – but there are more of them coming through than before.
Before Touch Stay, I would have gotten 40% of guests leaving a review, now suddenly 75% of guests are leaving them – so it seems to be encouraging people to take that last step after their vacation. I've seen a higher participation rate or willingness to send a review in the first place.
Aside from the reviews, I know for sure, through private text messaging and feedback I have from guests, that the tool was super easy to use – it was intuitive, the display was great.
And because the app is so playful, the experience for the guest is so engaging.
I think I also sense more of the pre-arrival excitement from the guests' side.
They go, "Oh my God, you know, I can start feeling this vacation already! I can start seeing it in front of me!". So the earlier you send this thing, the better.
Video is also a key thing too – I should've done this long ago, but I haven't gotten to it yet. The walk-through video is basically going to be embedded in the "Before you arrive" section. So people can fight in the car on the way about who's getting what bedroom.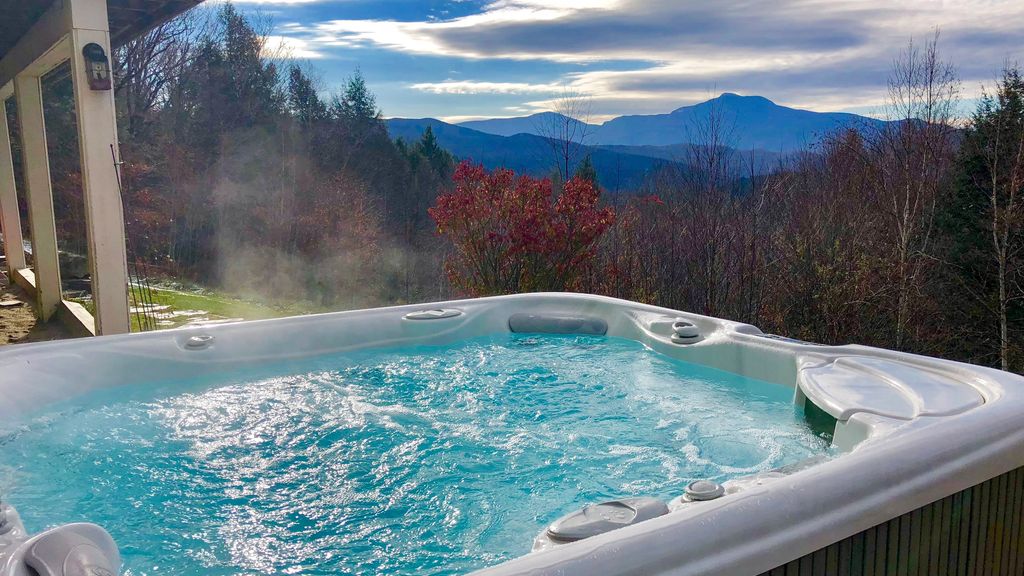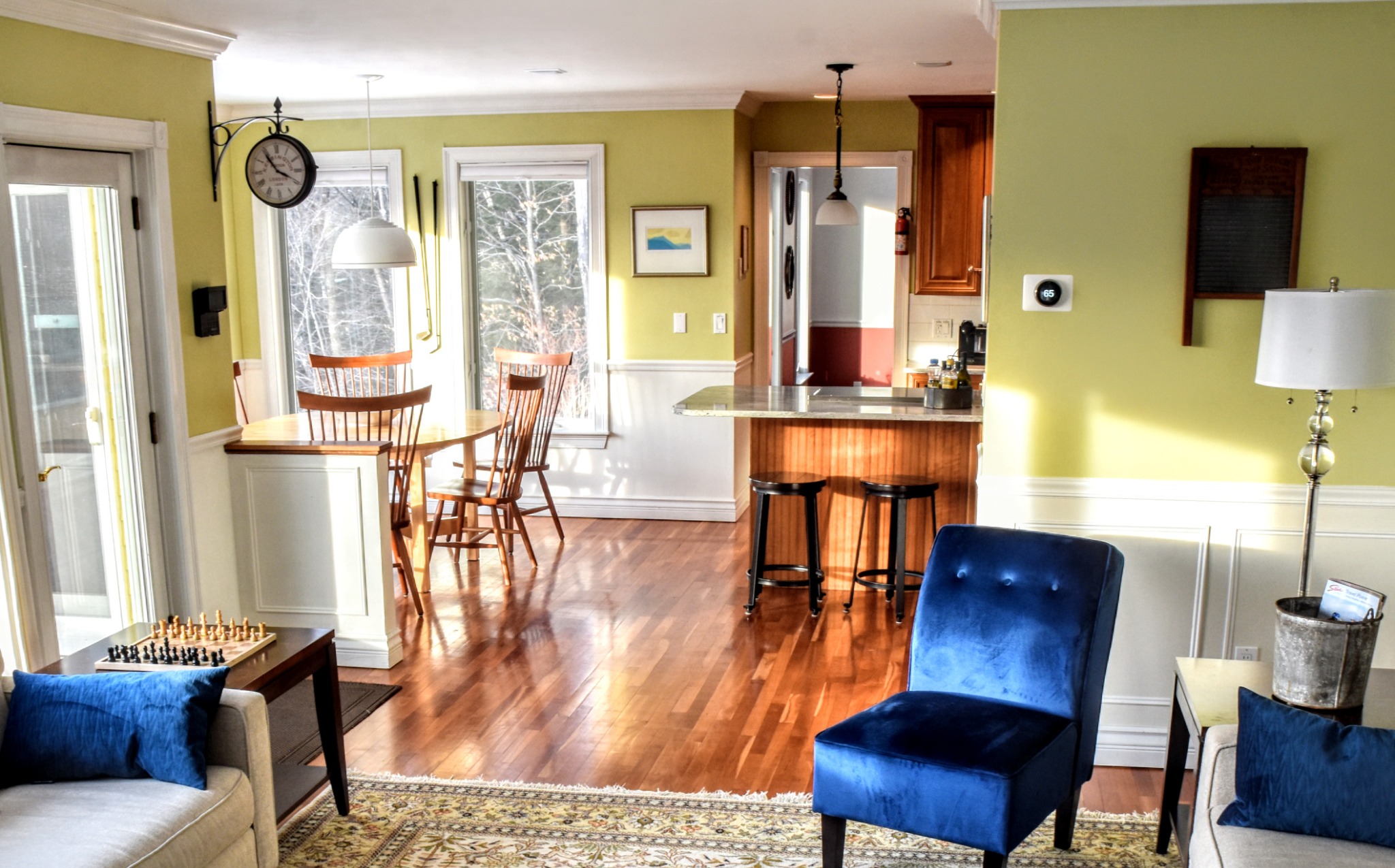 Helping families plan their meals
Another thing – cooking! I have a very, very detailed photographic collection in the app of the entire kitchen inventory, along with a long bullet list of everything. You know, this is the Crock-Pot, this is the coffee maker – with a link to the actual website of what the product is so they can see the user manual is in there.
So, it helps Mom do the packing before they leave. They can say, "Oh I don't need to bring this. I don't need to bring that". So that takes massive stress out of a guest's stay as well.

Giving back to the community
I have a section called the "Giving back" section, where I include two or three different organisations that I support.
One is a call to action for guests to leave all food items that are still in their packaging to a local charity that then distributes them to local food shelters. They can leave it on the countertop and we have somebody who collects it. We also have pre-packaged, pre-labelled bags that help them,
Vermont happens to be the first state in the US that makes composting mandatory for residential households. So I have a whole section about that in there. I need to do a lot of education about composting for guests who aren't used to it! We also started a fruit orchard on the property, so the guests understand that their food scraps will one day take care of those apple trees.

A dreamy operational and communications tool
My final message is really how helpful Touch Stay is for large property operators.
If you have a big property with a lot of different things that you care about, a lot of things that people should understand how to use, and if you have lots of people staying in your home and you normally only interact with one of those people, Touch Stay is fabulous – really fabulous.
Likewise, if you have a small condo that's very simple to operate, you can spend a lot of time including other things in your guide, like what you can do in the area.
In my case, Touch Stay is really an operational and communications tool. It's a guest experience tool, and it's ensuring that I reach all the audiences that need help.
My last bit of advice would be – never assume it's a finished project! You constantly make changes. You won't believe how much time I spent on the Touch Stay homepage, looking at the examples that you guys have listed from other hosts, because I get so inspired by other users and their work.
Improve your own content over time by just learning from others who are doing exactly the same as you're trying to do.


Want to learn more about Touch Stay?
We'd love to show you around!
Why not sign up for our 14-day free trial?
(No credit card needed!)