Ep. 008
Pilgrimages, Communal Living & a Bunkhouse with Joette Reidy
Before Joette Reidy hiked the Camino de Santiago, the thing she was most nervous about wasn't the physical struggle, or the mental exhaustion, or the blisters. No, it was the other people!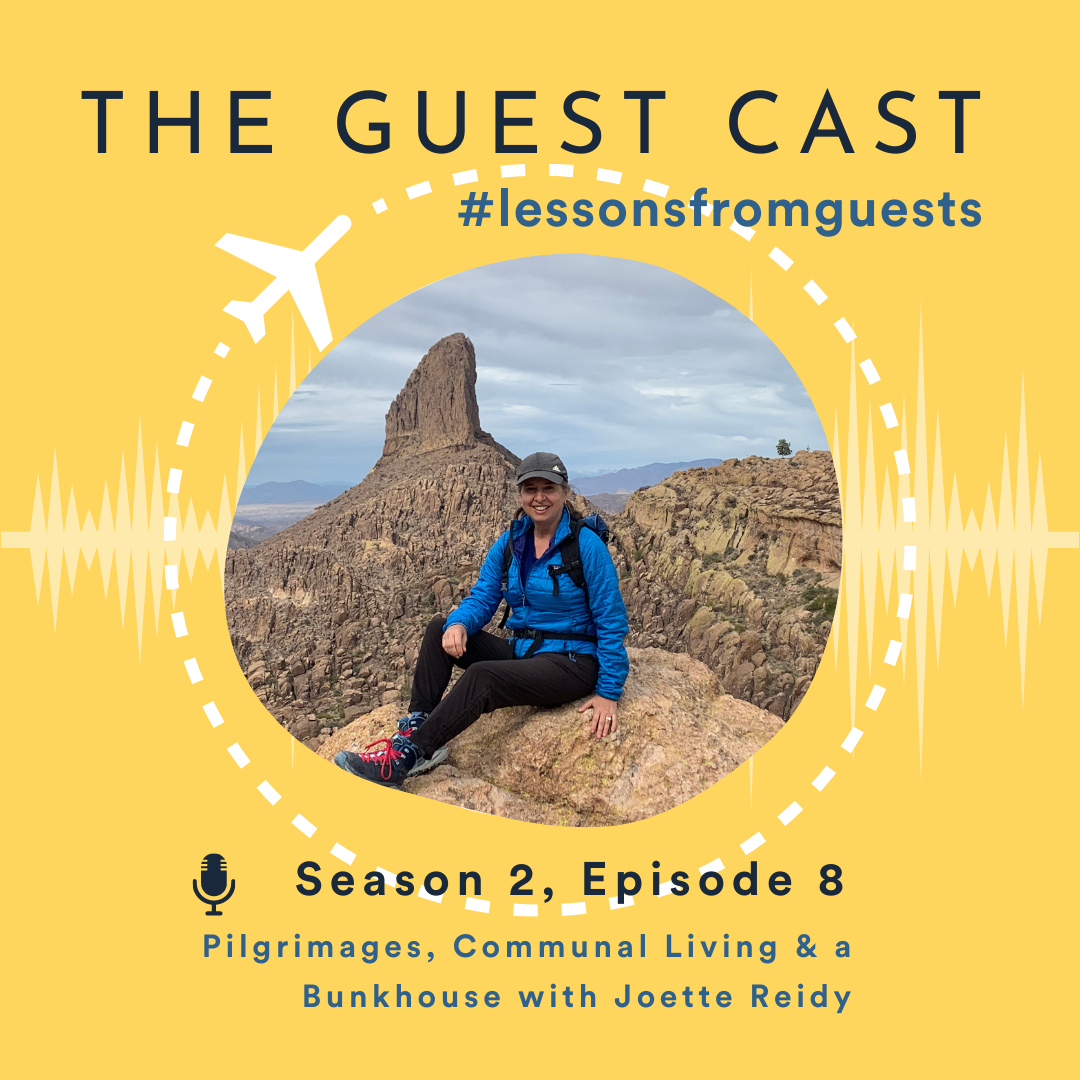 Having never shared a room with a stranger before, the prospect of sleeping in
albergues
(communal hostels) for the next 37 nights, was a daunting one.
By the end of her trip, however, after making lifelong friends over shared meals and facing only one disappointing shower, Joette was a convert. So much so that not only does she now seek out communal accommodation wherever she travels, but she has set up her own bunkhouse for travellers on the Katy Trail in Missouri.
In the first episode of The Guest Cast Season 2, hosts Andy and Tyann talk about the value of a sense of community in short-term accommodation. They take in the importance of clarifying your guests' expectations, and catering to the specific types of guests who come your way.
Find out more about Joette and her newest venture by heading to the Happy Apples Bicycle Bunkhouse Facebook page, or checking them out on Airbnb! Plus, discover her orchard, Happy Apples, through their website, or on their Instagram.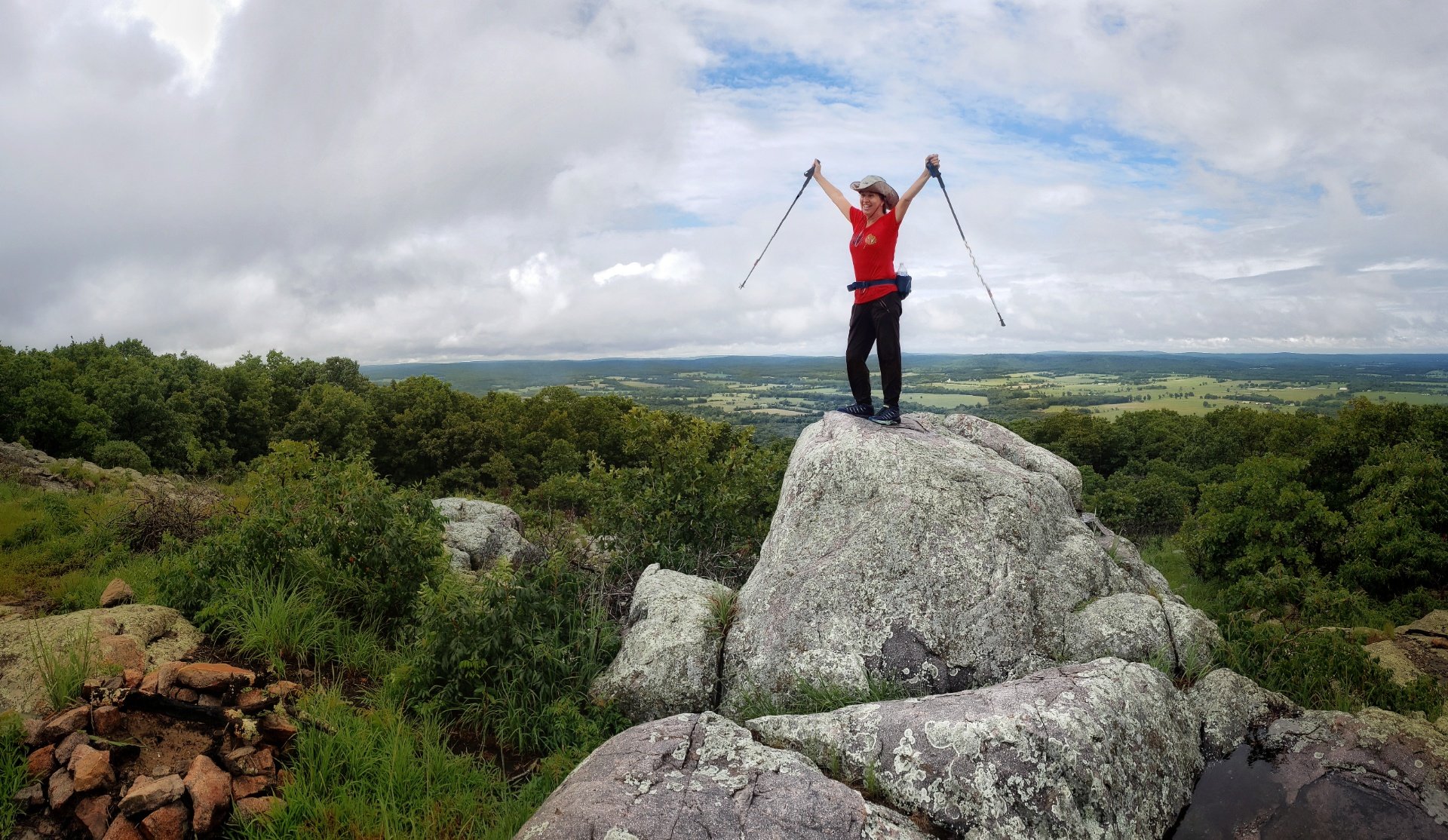 Joette on her hiking adventures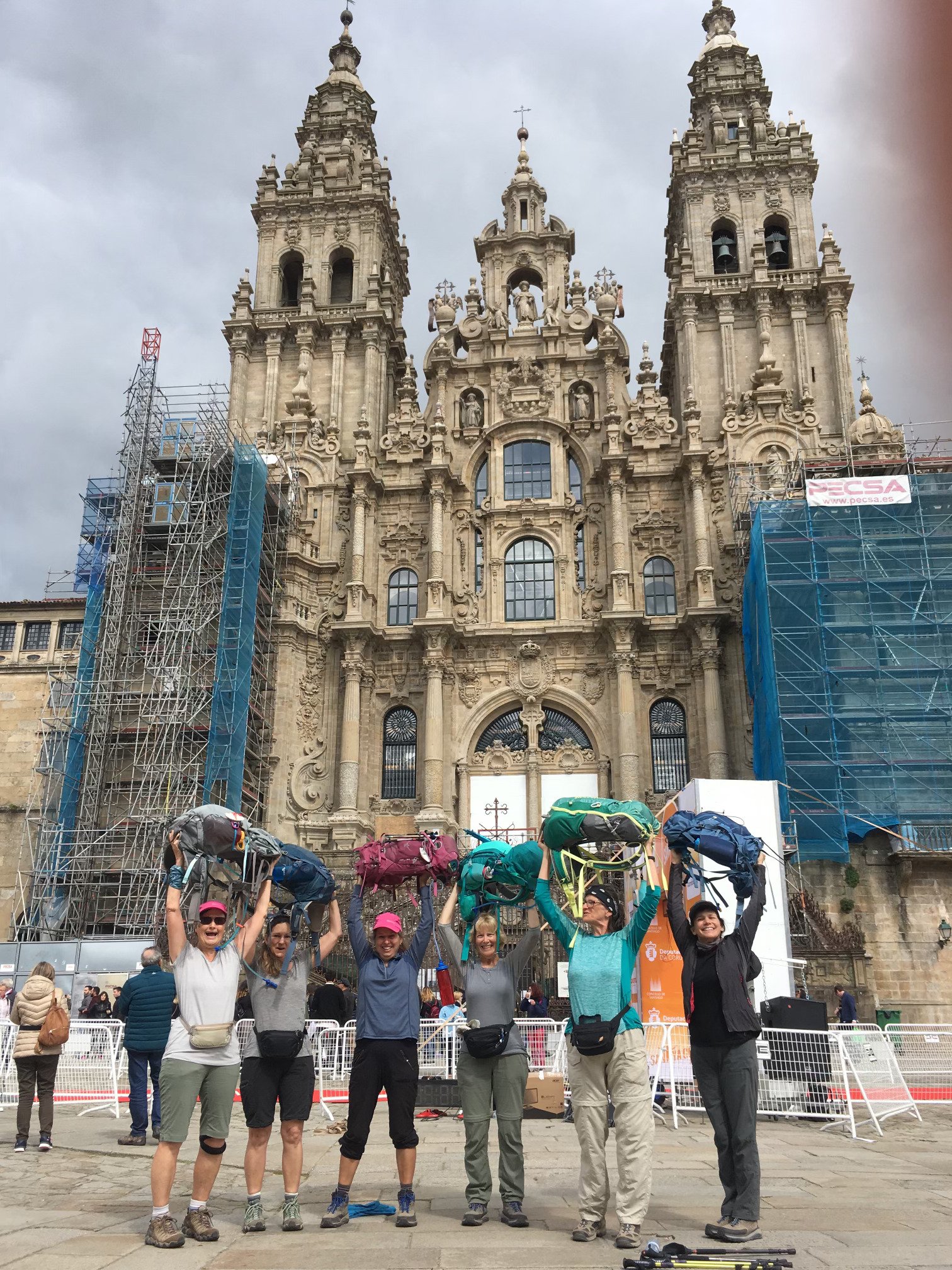 Outside the Santiago de Compostela
Get notified about upcoming podcasts
Sign up below, and we'll let you know when we release the next podcast.
Interested in being a guest on The Guest Cast?
We'd love to hear about your experiences as a guest or traveller – however positive or negative it is!

Just email hello@theguestcast.com with your story and we'll get right back to you.