Ep. 009
Bucket Lists & Meaningful Places

with Gethin Nadin

Highly influential in the world of HR, Gethin has built his career on helping businesses understand just how important "employee experience" is.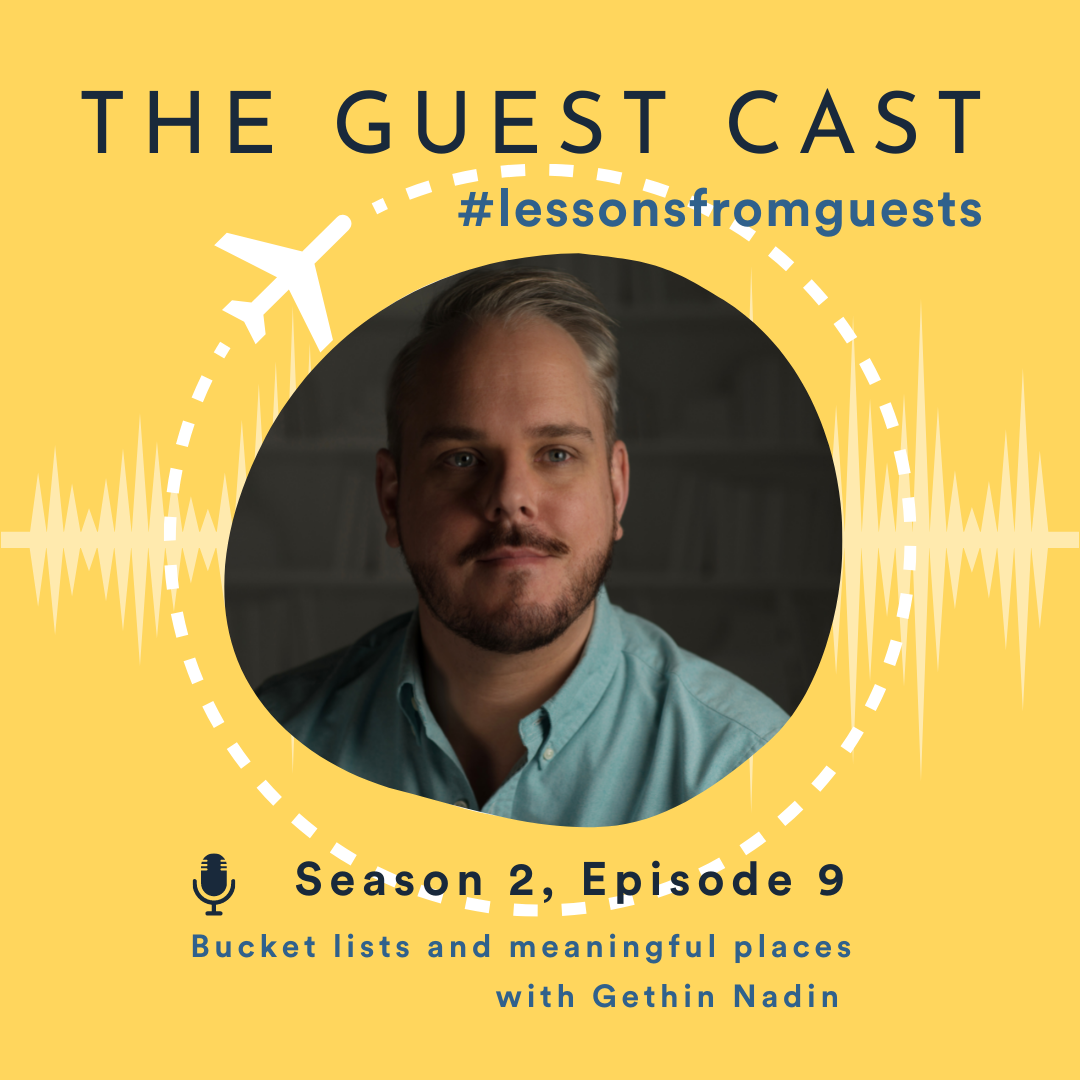 As someone who's passionate about "experiences", Gethin's constantly on the search for meaningful ones – especially when he's travelling. From finding joy in strange, run-down hotels, to spending 40 special minutes stood in front of a work of meaningful art that he cherishes, Gethin talks about how his experiences are what make travel so life changing for him – especially when he's ticking things off his bucket list.
In this lovely second episode of The Guest Cast Season 2, Gethin talks to hosts Andy and Tyann talk about the value of a unique and meaningful experience, sharing some touching and vulnerable moments about his own travels. Andy and Tyann and also discuss how hosts can help their own guests to enjoy those special, once in a lifetime experiences to help create a more meaningful guest experience.
You can find out more about Gethin Nadin by following him on Linkedin. His award-winning book "A World of Good", looks at how different countries and cultures strive to improve employee experience – something arguably very transferable for anyone working in the hospitality industry.
A photo of the Starry night painting taken by Gethin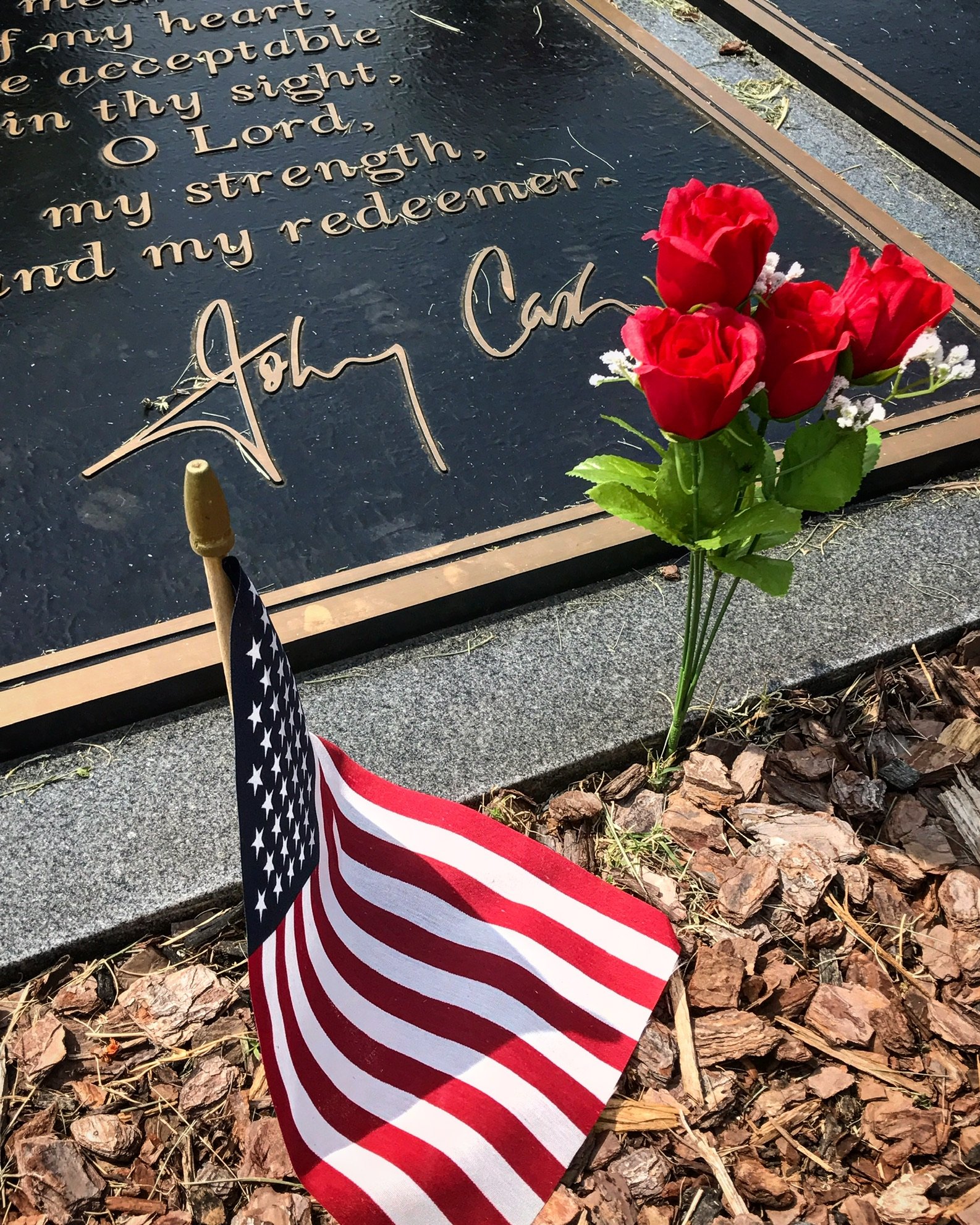 A photo of Johnny Cash's gravestone in Tennessee
Get notified about upcoming podcasts
Sign up below, and we'll let you know when we release the next podcast.
Interested in being a guest on The Guest Cast?
We'd love to hear about your experiences as a guest or traveller – however positive or negative it is!

Just email hello@theguestcast.com with your story and we'll get right back to you.