Ep. 015
How to Avoid Delivering
Bland Guest Experiences
In this episode of the Guest Cast, hospitality expert and influencer Wil Slickers talks to Tyann and Andy about his extensive experience staying in hotels and short-term rentals.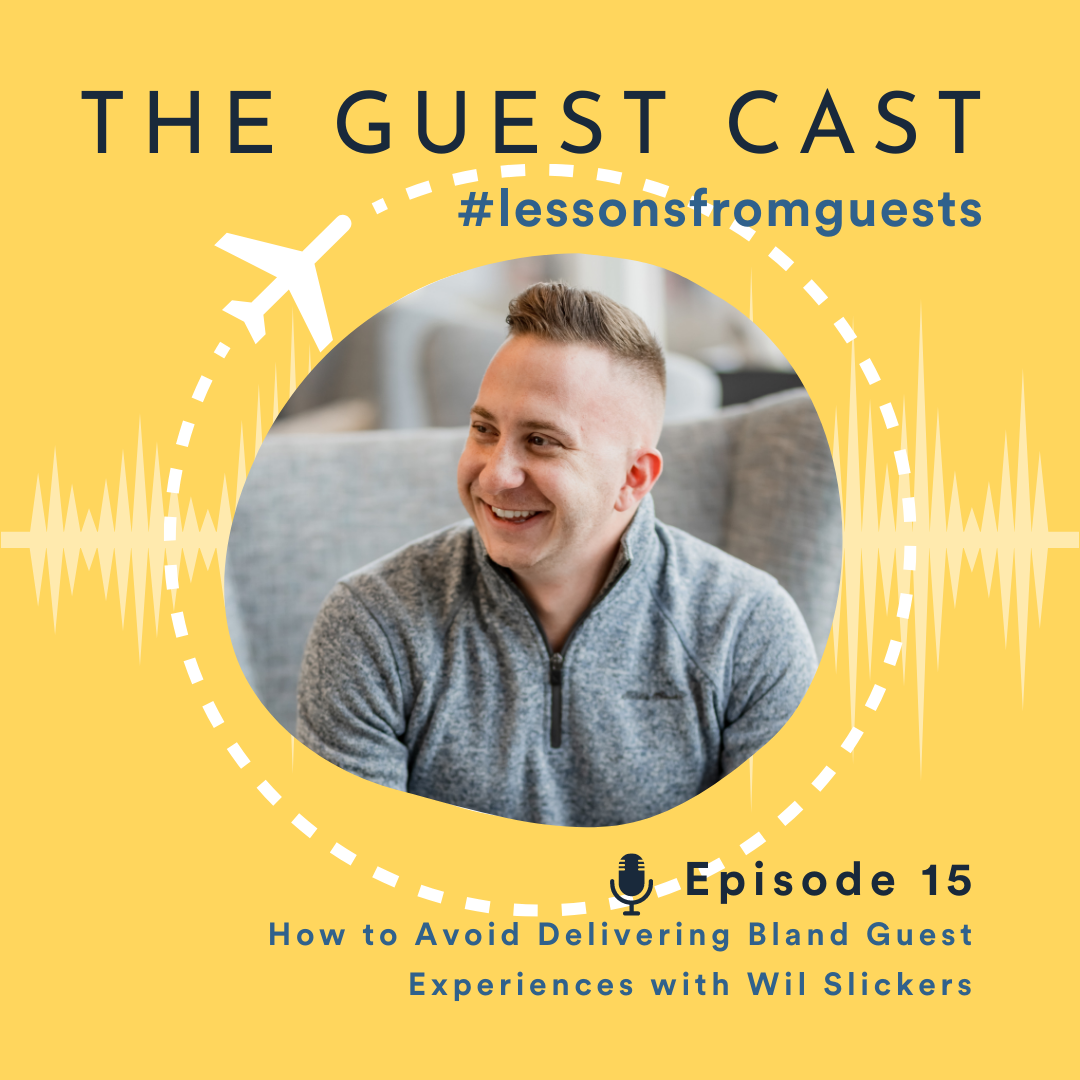 Touching on how he feels that the hotel guest experience is dwindling, Wil, Andy, and Tyann discuss what short-term rental operators can do to help keep the guest experience alive – not only during the more challenging times of Covid but on an ongoing basis as well.
Listen in as they discuss everything from the importance of branding and how well your photos represent your accommodation, to the importance of health and safety – and how the latter often receives less focus than it should.
You can find out more about Wil by following him on LinkedIn, heading to his vacation rental booking website, and you can listen to his podcast The Slick Talk.
Get notified about upcoming podcasts
Sign up below, and we'll let you know when we release the next podcast.
Interested in being a guest on The Guest Cast?
We'd love to hear about your experiences as a guest or traveller – however positive or negative it is!

Just email hello@theguestcast.com with your story and we'll get right back to you.