Ep. 020
"Don't Be a
Bunkbed Baddie!

Making Sure Your Property is Exactly as Advertised"

In this Aha! moment episode, Heather Bayer, Co-Founder of Vacation Rental Formula and vacation rental industry leader, tells us about the time she became the "Bunkbed Baddie!"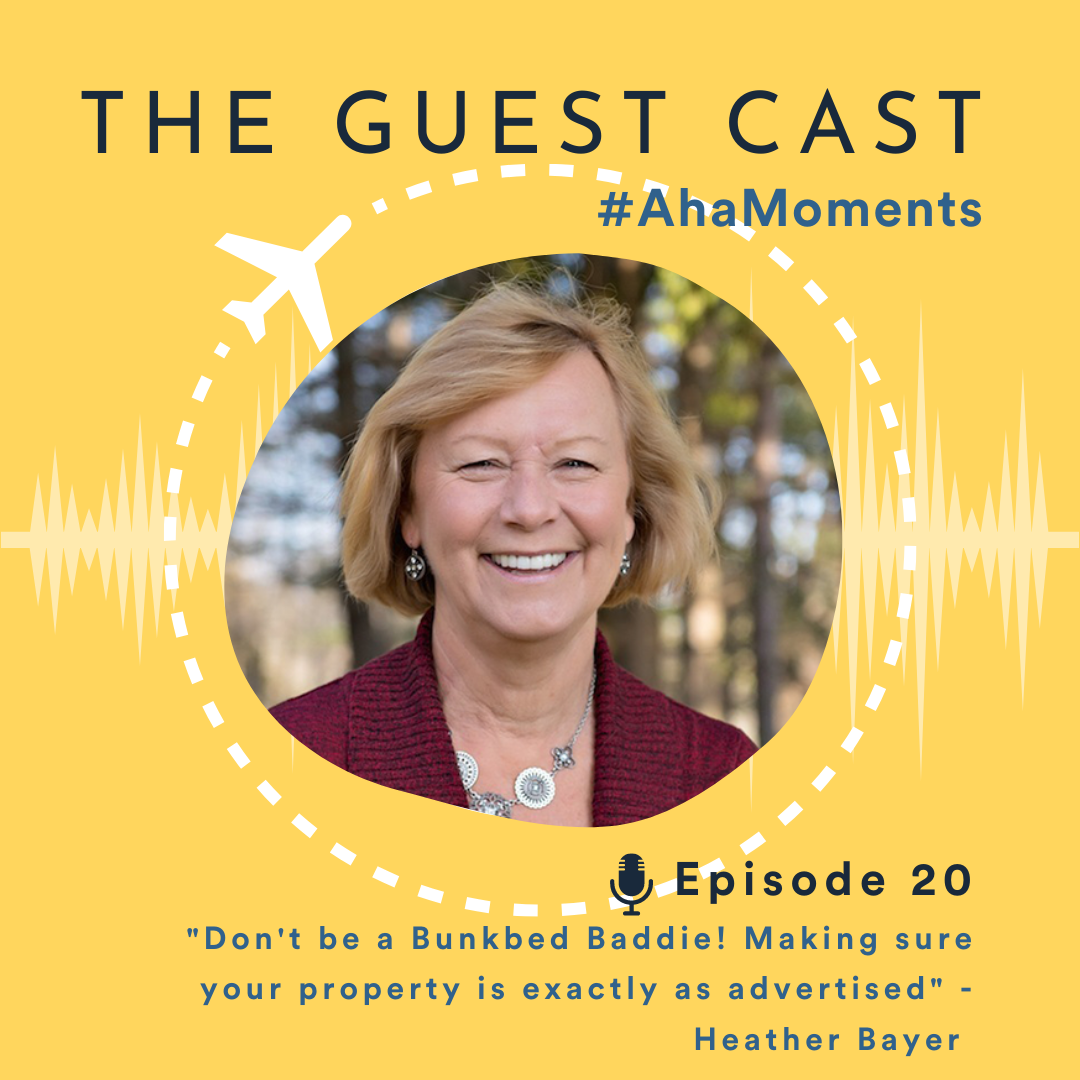 Heather's Aha! moment was sparked when she made a change to her property and forgot to inform guests who had already booked.
You never know what guests are counting on having during their stay, and so a change which might seem minor to you could derail their entire holiday!
If you want to avoid becoming the villain of your guests' holiday story, listen first hand to Heather's lesson about the importance of keeping everyone informed.
Get notified about upcoming podcasts
Sign up below, and we'll let you know when we release the next podcast.
Interested in being a guest on The Guest Cast?
We'd love to hear about your experiences as a guest or traveller – however positive or negative it is!

Just email hello@theguestcast.com with your story and we'll get right back to you.