Ep. 023
Luxury Cabins And The Power Of
Social Media
This week, Jamie Sinton joins Andy and Tyann to talk beautiful cabins, travel influencing, and what luxury really means.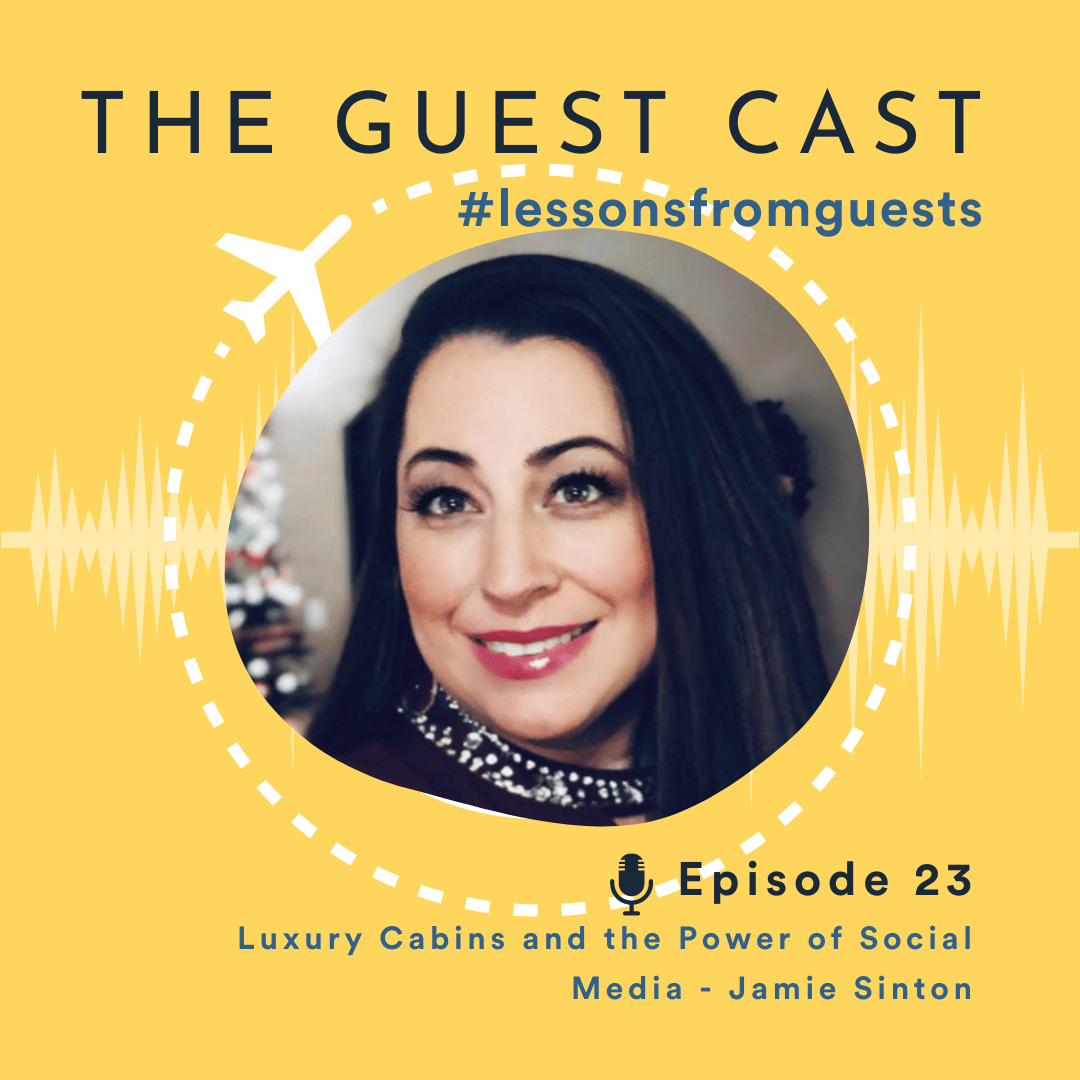 Jamie's story starts with a cabin that wasn't even available for her to visit. Searching for a place to stay with her family, she discovered a cabin that was still being developed. She followed its story on social media, getting to know the owners and the story of the cabin as it came to life.
When it was finally ready to rent, she booked it! On arrival, it truly met all of her luxury requirements. From the music playing as she entered, to the stunning furniture, to the labelled pantry.
Jamie discusses what luxury really means to her, and the importance of storytelling in showcasing holiday accommodation to guests. Discover how you can use channels such as social media influencers to captivate guests before they book.
Find out more about Jamie and Broken Bow Travel by visiting her website, finding her on Facebook, following her on Instagram, or checking out her TikTok.
Jamie and her family, who stayed with her in that first beautiful cabin!

Jamie with her sister, Lindsay, with whom she runs Broken Bow Travel
Get notified about upcoming podcasts
Sign up below, and we'll let you know when we release the next podcast.
Interested in being a guest on The Guest Cast?
We'd love to hear about your experiences as a guest or traveller – however positive or negative it is!

Just email hello@theguestcast.com with your story and we'll get right back to you.