Ep. 024
Industry Friends, New and Old
You're in for a treat this week! In this A-ha moment episode, we hear from ten industry friends at the 2022 Short Stay Summit about a moment when something clicked for them.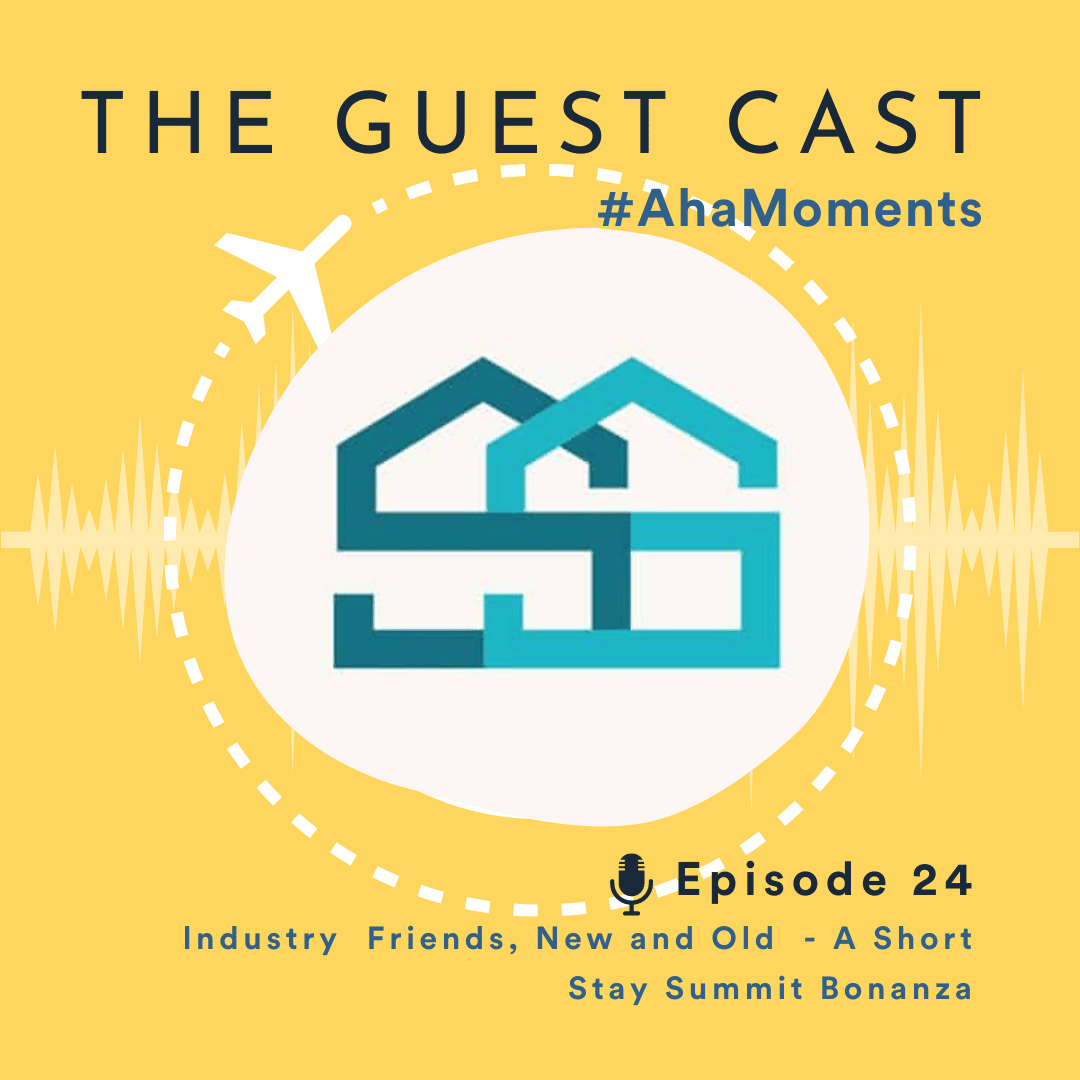 From Damian Sheridan's realisation about booking trends, to Simon Lehmann's rainy morning commute, we've gathered a wealth of teaching moments from these pros. We chatted to:
Damian Sheridan – Director, The Book Direct Show & Scale Rentals Show

Assaf Karmon – CEO & Co-founder, TurnoverBnB

James Brown – Operations Director, UnderTheDoormat

Bob Garner – Owner, Casal Dei Fichi

Deborah Heather – CEO, Quality in Tourism

Rachel Parsons – Founder, New Forest Escapes

Simon Lehmann – CEO & Co-founder, AJL Atelier

Leo Walton – Co-founder, SUPERHOG

Jenn Boyles – Founder, Direct Booking Success

Neely Khan – Travel & Hospitality Writer
Listen in to hear about back-up plans, sustainable hosting, guest communication, the power of a simple act of kindness, and so much more!
Get notified about upcoming podcasts
Sign up below, and we'll let you know when we release the next podcast.
Interested in being a guest on The Guest Cast?
We'd love to hear about your experiences as a guest or traveller – however positive or negative it is!

Just email hello@theguestcast.com with your story and we'll get right back to you.