Ep. 025
Cuban Cowboys, Casas Particulares & Living Like A Local
This week, we talk to Cassie Yeldham, a Brit who's made her (part time!) home in Cuba.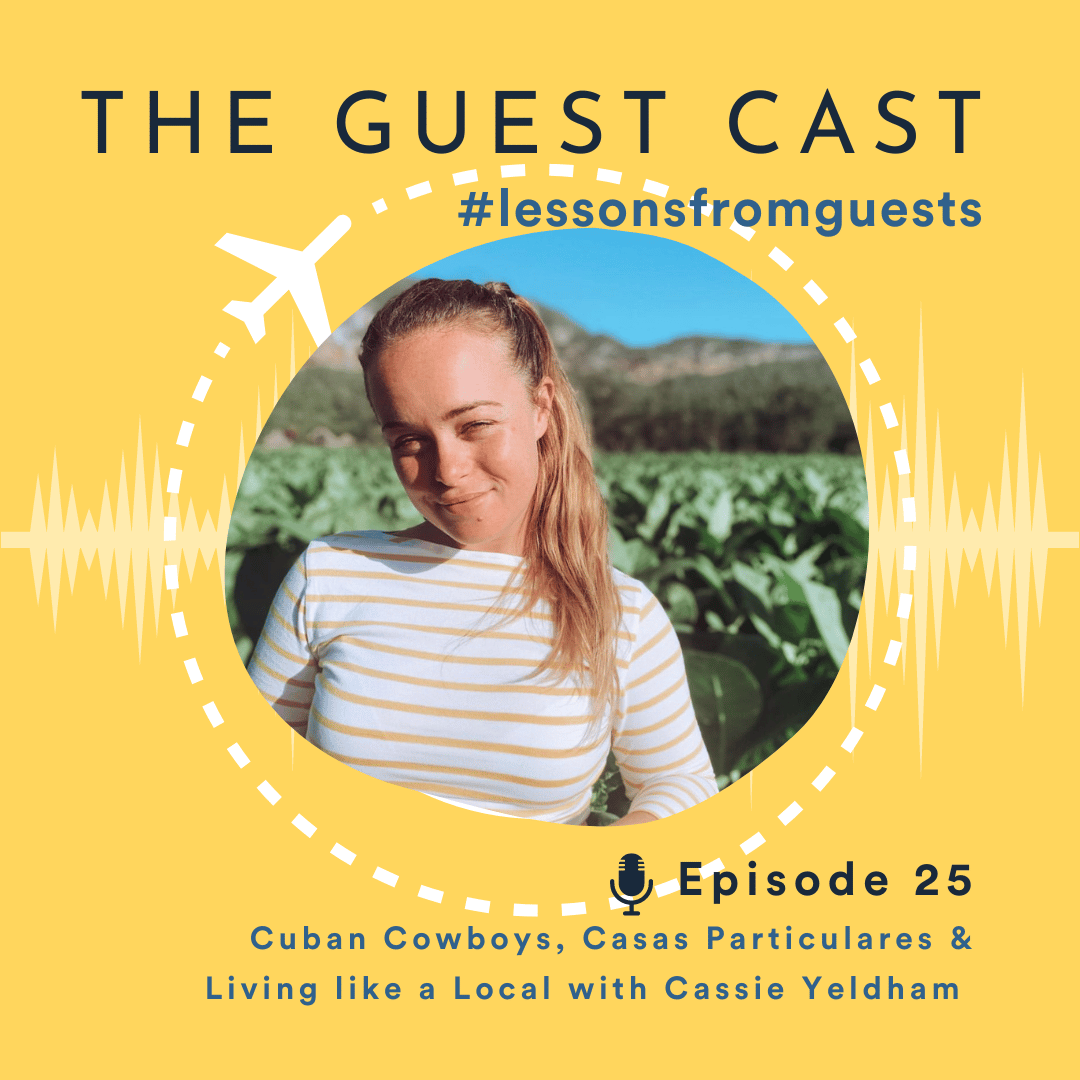 Following a two week backpacking trip that turned into something a little more, Cassie's been travelling to and from Cuba for the past few years. During her travels, she met her Cuban Cowboy husband. Now both located in the UK, Cassie and her Cowboy (also known as Ronnie) offer exciting experience packages for tourists who want to really feel the magic of Cuba.
Listen as Cassie talks about Cuba's unique tourism landscape, touching on what both guests and hosts can learn from the successes and failures of the new hosting destination on the block.
Find out more about Cassie and her adventures by visiting her website, exploring her Cuban excursions, or checking out her Instagram.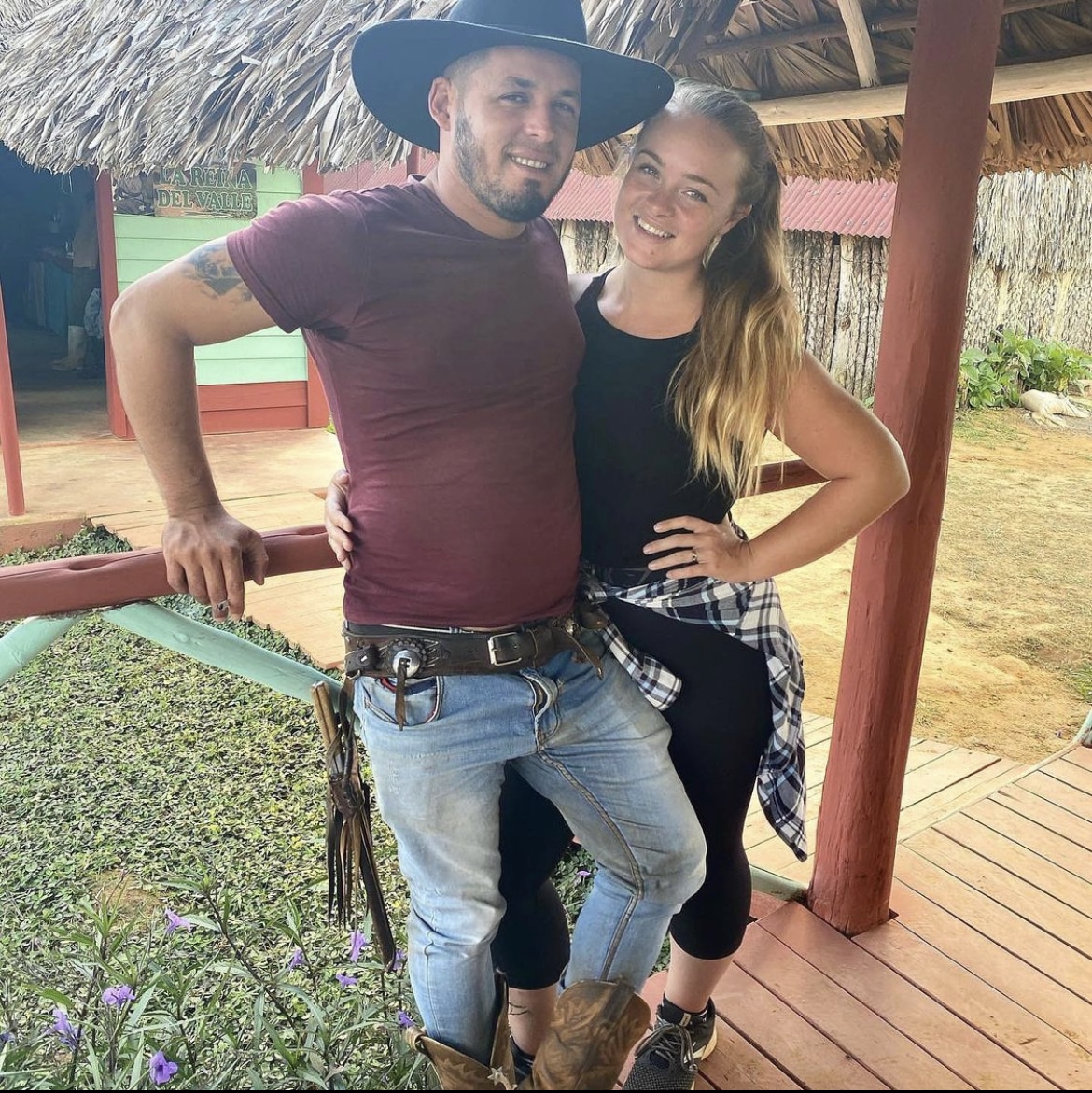 Cassie and Ronnie living their best lives in Cuba
Get notified about upcoming podcasts
Sign up below, and we'll let you know when we release the next podcast.
Interested in being a guest on The Guest Cast?
We'd love to hear about your experiences as a guest or traveller – however positive or negative it is!

Just email hello@theguestcast.com with your story and we'll get right back to you.