Ep. 026
An A-ha Moment "Go Above and Beyond & Good Things Come Back" – Mark Simpson
This week, you're in for a real treat! We're bringing you an A-ha Moment from the CEO of Boostly, Mark Simpson.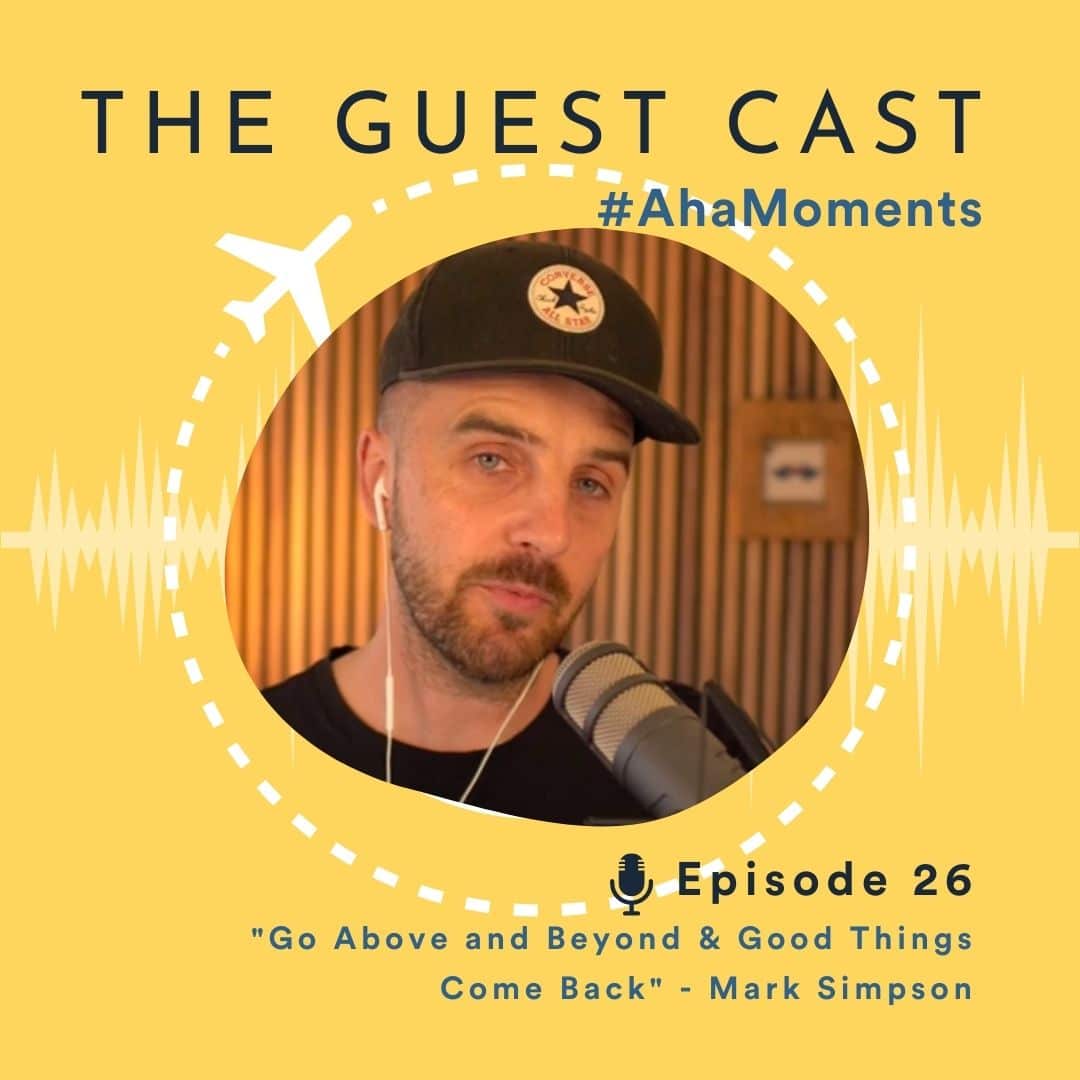 In this short, yet captivating story, Mark talks about a delicate situation he and his family found themselves in while hosting – and how they
really

went above and beyond to help look after some vulnerable guests. In his words, it's a story that "sums up hospitality to a T".

If you haven't heard about Boostly before, check them out here. For more direct booking wisdom, you can also follow Mark on Linkedin, Twitter & YouTube.

If you'd prefer to watch Mark's A-ha moment, you can watch it below.
Get notified about upcoming podcasts
Sign up below, and we'll let you know when we release the next podcast.
Interested in being a guest on The Guest Cast?
We'd love to hear about your experiences as a guest or traveller – however positive or negative it is!

Just email hello@theguestcast.com with your story and we'll get right back to you.