Ep. 029
"When Was The Last Time You
Surprised

Your Guests?"

It's time for another A-ha moment – this time from Touch Stay CEO, Andy McNulty himself.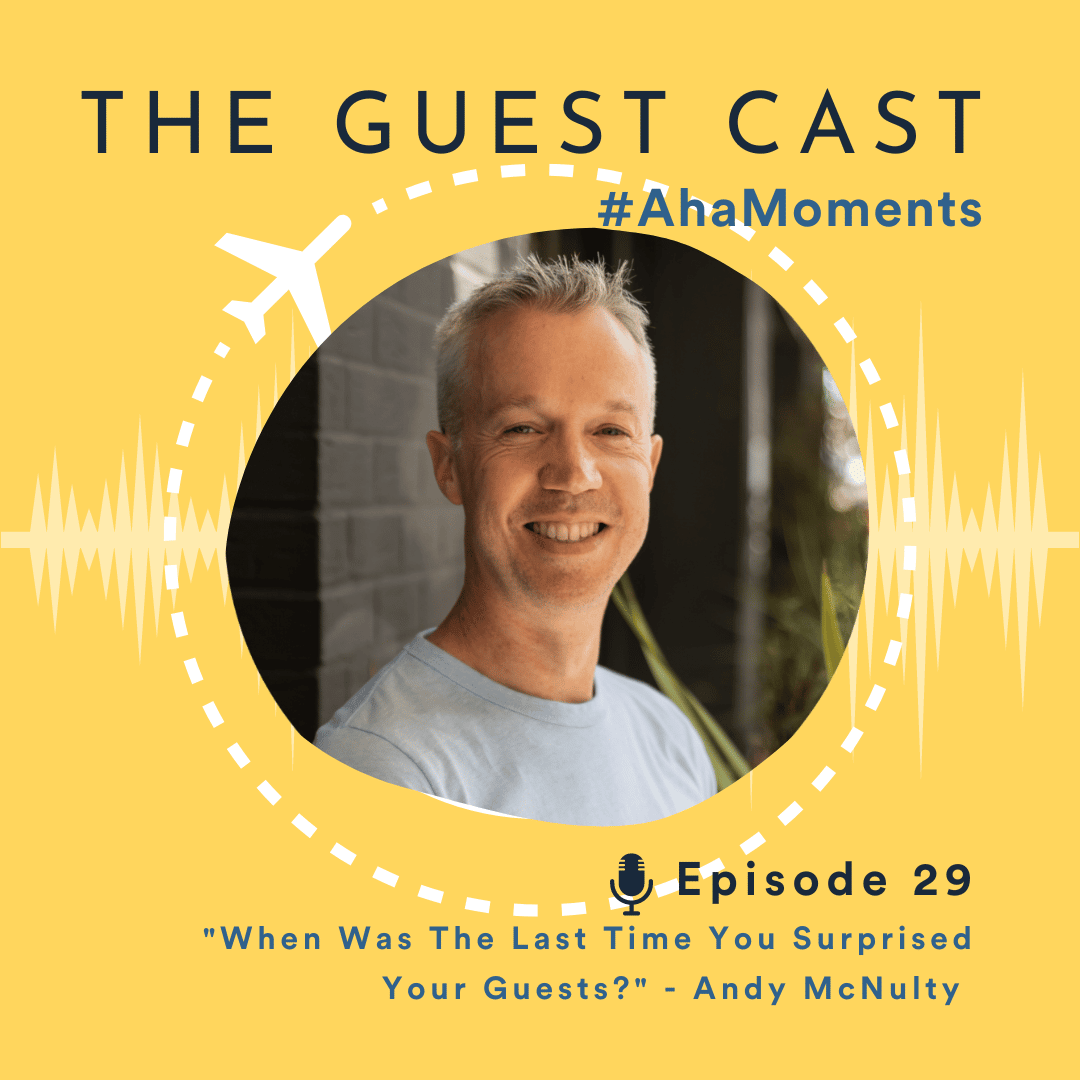 This week, we're delighted to share a rather special A-ha moment, direct from our CEO, Andy.
Andy starts his A-ha moment by asking: When was the last time you surprised your guests?
He discusses the how, while hosts are often brilliant at hospitality, the day to day operations can get in the way in the "surprise and delight" moments that guests love.
Sharing his own experiences of being on the receiving end of this, he encourages you to put yourself in the position of a guest – and find those things that you know will make a big different to them.
Find out more about Andy by connecting with him on LinkedIn.
Get notified about upcoming podcasts
Sign up below, and we'll let you know when we release the next podcast.
Interested in being a guest on The Guest Cast?
We'd love to hear about your experiences as a guest or traveller – however positive or negative it is!

Just email hello@theguestcast.com with your story and we'll get right back to you.