Ep. 005
Velociraptor Robots

in Tokyo with John McElligot

Robotics expert John McElligot is greeted by a velociraptor and the hum of robots when he arrives at his hotel in Tokyo.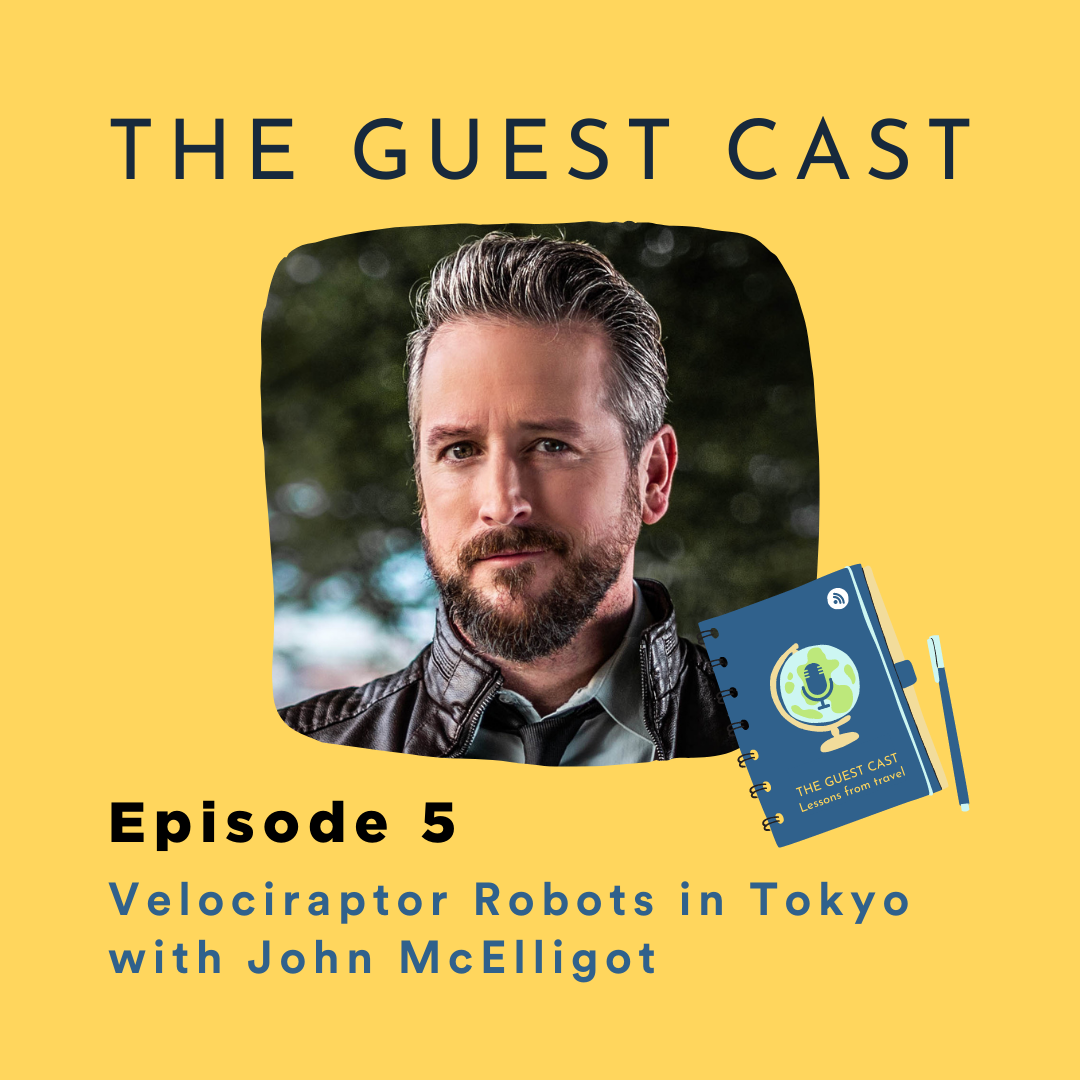 Run by a single person and a crew of robots, the absence of human interaction propels John to seek interactions with the local bartender and others in the community.
In this fifth episode of The Guest Cast, hosts Andy and Tyann discuss the importance of human touch in guest interaction as technology rapidly increases in hospitality.
You can read more about John and his robotics company on his website, or follow RoboBusiness on Twitter.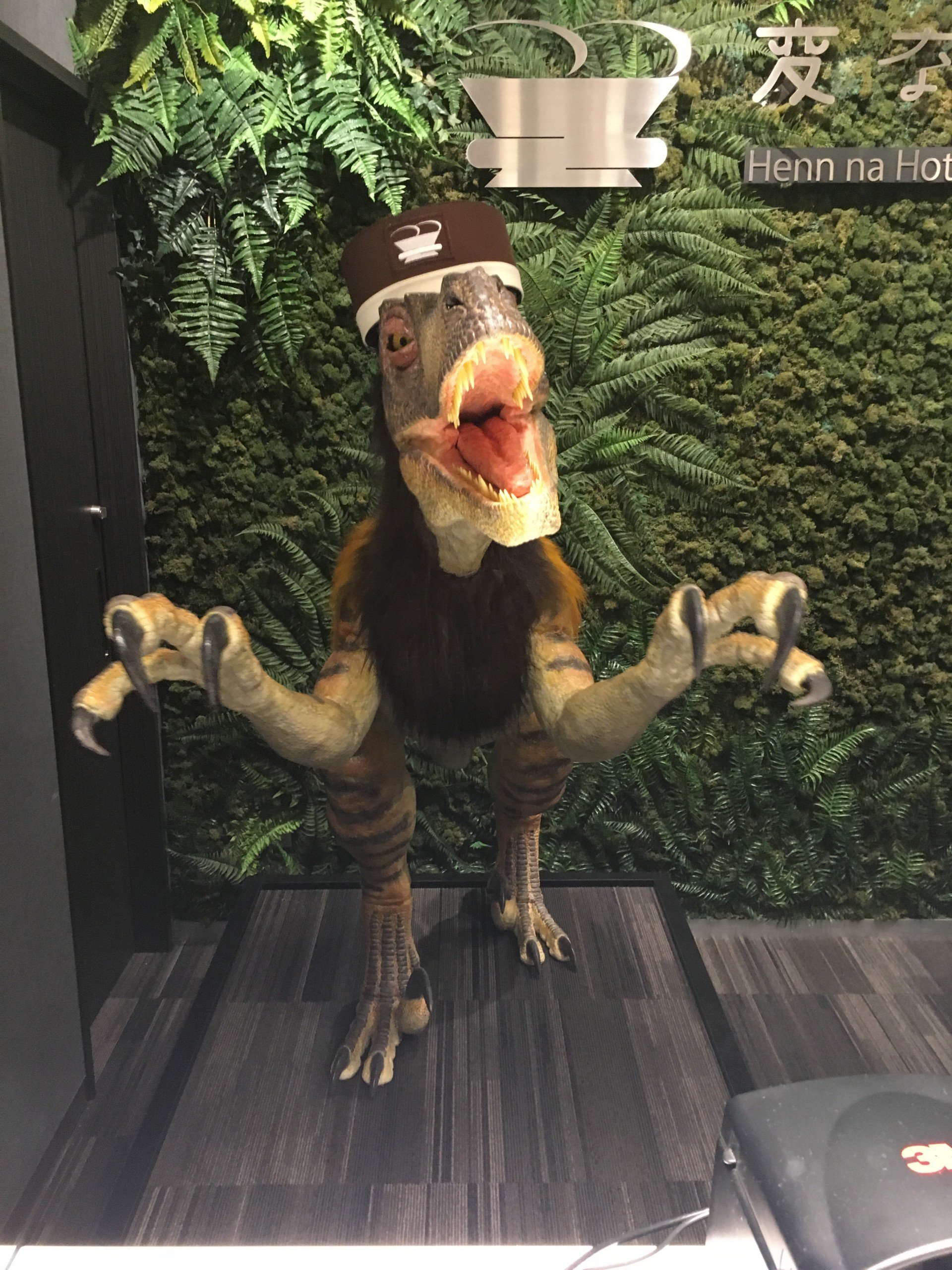 The velociraptor at the Robot Hotel in Tokyo.
Get notified about upcoming podcasts
Sign up below, and we'll let you know when we release the next podcast.
Interested in being a guest on The Guest Cast?
We'd love to hear about your experiences as a guest or traveller – however positive or negative it is!

Just email hello@theguestcast.com with your story and we'll get right back to you.