Ep. 006
Strangers and Souvenirs

in Morocco with Julie Deane

Julie Deane and her daughter take a joint trip to Morocco – each with very different expectations. But by putting their trust in strangers and saying "yes" to everything, they both make memories that will last a lifetime.
As an officer of the British Empire with a medal from the Queen, Julie Deane is no stranger to interesting experiences. In fact, she actively seeks them out.
During their stay in Morocco, her and her daughter find themselves eating mysterious meals with unknown ingredients, saying yes to invites from strangers, and securing the most precious travel souvenir they could ever imagine. All this, while staying somewhere that was "not polished within an inch of their lives".
In the last episode of The Guest Cast Season 1, hosts Andy and Tyann talk about the role the guest plays in making a trip memorable, and what hosts can do to help enhance it.
Find out more about Julie and her company, the Cambridge Satchel Company. You can also find out more about Julie on her company's Instagram.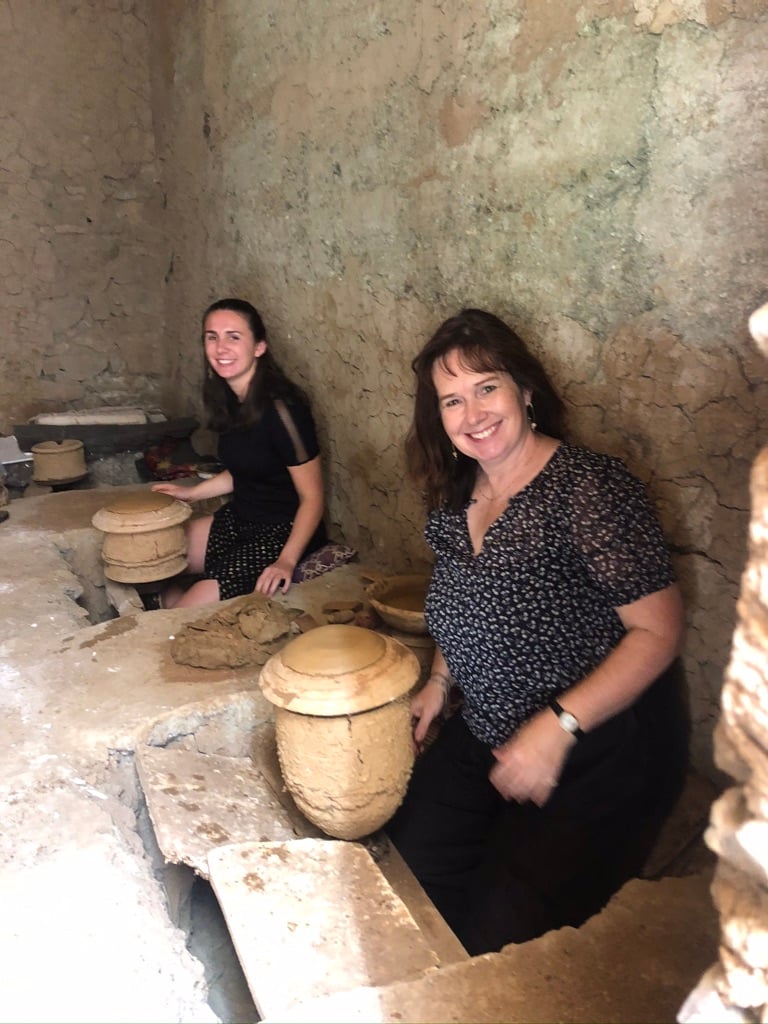 Julie and her daughter making pots on holiday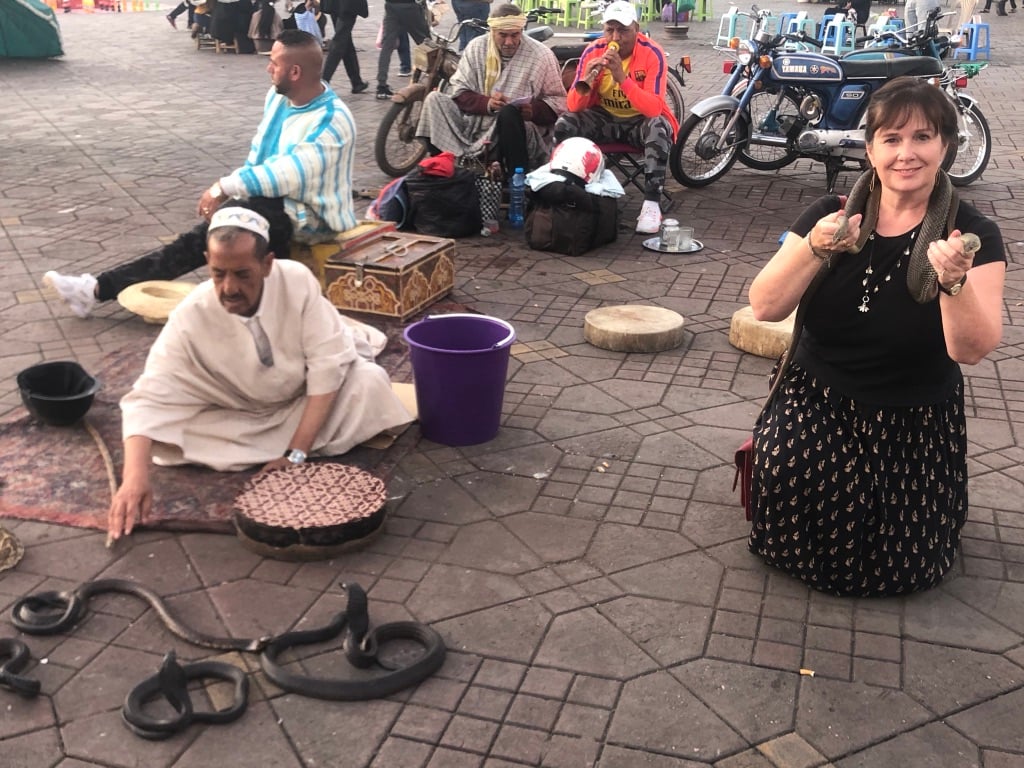 Julie playing with snakes in Morocco
Get notified about upcoming podcasts
Sign up below, and we'll let you know when we release the next podcast.
Interested in being a guest on The Guest Cast?
We'd love to hear about your experiences as a guest or traveller – however positive or negative it is!

Just email hello@theguestcast.com with your story and we'll get right back to you.