Creating Airbnb or Vrbo check-in instructions may seem like a task that requires little thought, but it's actually a key part of creating a seamless guest experience. Check-in, after all, is the very first thing to happen when a guest arrives at your property—it sets the tone for the entire stay.
So how can hosts and property managers create Airbnb check-in instructions that signal to their guests that their holiday will be everything they hoped for? Here are some things to consider when crafting this crucial part of the guest experience—whether you're renting out your second home or managing a portfolio of hundreds of properties.
Provide Airbnb check-in instructions before arrival
Travelling is exhausting. After a long journey, most guests' objective is to get their bags inside and kick their feet up as quickly as possible. A confusing check-in experience is a quick way to fall out of guests' good graces. Whether it's through the Airbnb platform or another digital tool that you make available to guests, be sure to provide detailed Airbnb check-in instructions ahead of time.
Before they even leave home, guests should have all of the information they need about check-in time, where to park, how to find the correct entrance (and the correct rental in the case of apartment buildings or other large properties with multiple accommodations), and how to use the lock. Having the proper knowledge will help guests avoid a situation in which they're fumbling with key codes with their suitcases in hand or misdirecting their Uber to the wrong side of the complex.
And in an age when contactless check-in is becoming the preference, providing digital check-in instructions ahead of time is a necessity.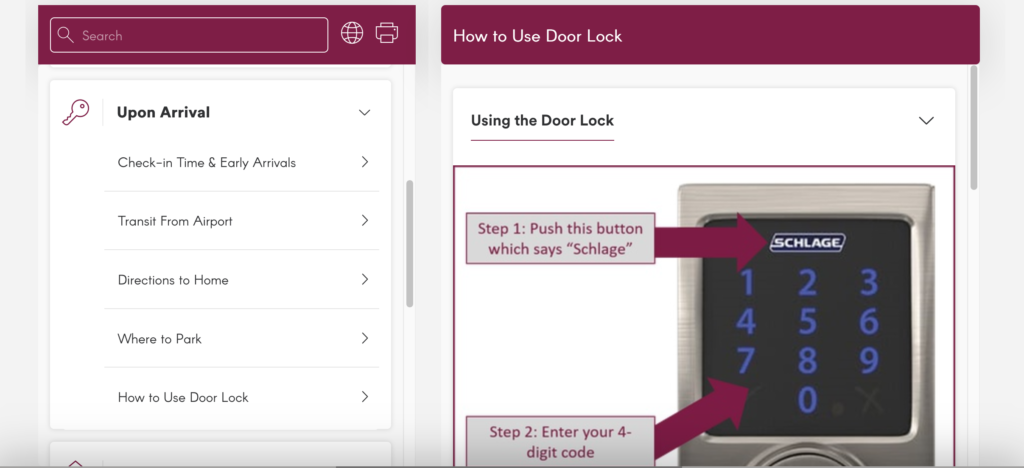 Include Airbnb check-in instructions in a digital guide book to provide easy contactless check-in and avoid guest confusion.
Make guests feel at home within the first five minutes
When it's safe to greet new faces in-person again, offering to show guests around can be a great way to make them feel right at home as soon as they arrive. But this isn't a possibility during a time of contactless travel—and for many larger property management companies, it simply isn't logistically possible.
So how can hosts make guests feel as if they're right at home within the first five minutes of their stay? Provide check-in instructions that address all your property's operating instructions and idiosyncrasies. Is there a fleet of countertop appliances tucked away in the kitchen pantry? Which button turns the hot tub on? And where's the light switch for the master bathroom hiding?
A guest who reads your check-in instructions thoroughly should be able to find, operate, and enjoy every last aspect of your property.
Let the rules be known
Nobody likes laying down the law, but setting boundaries is necessary. The moment of arrival is the perfect time to remind every guest that's staying at your property of the rules they'll need to abide by. If guests aren't aware of the rules, they can't be held accountable if they're broken.
Your Airbnb check-in instructions should either restate the house rules or point clearly to where they can be accessed.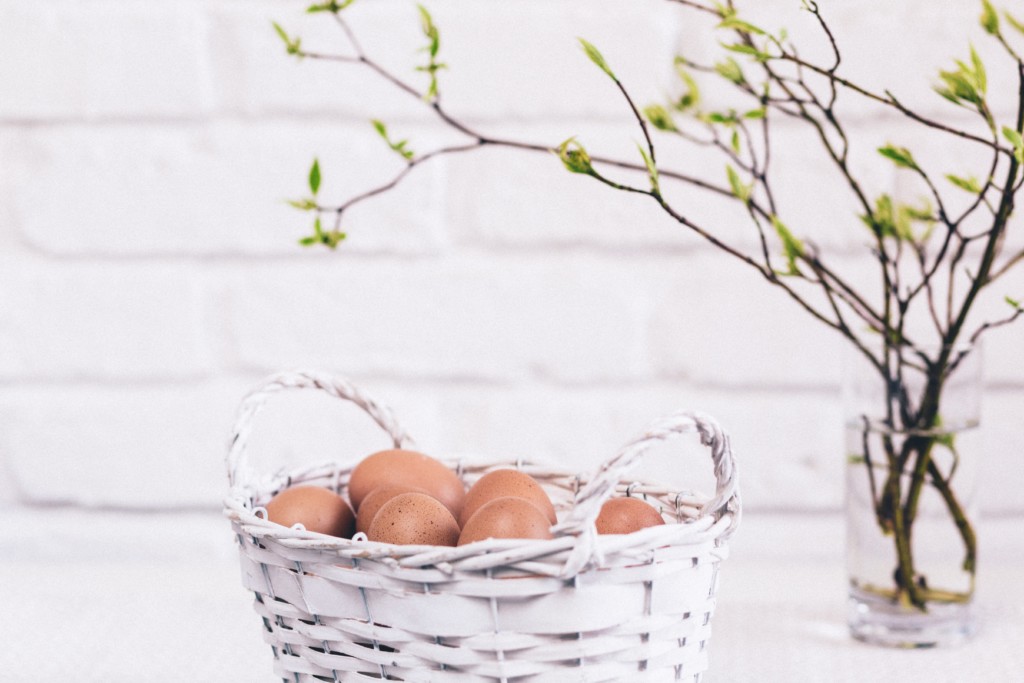 Consider providing a locally sourced welcome basket to create a moment of delight upon check-in.
Create a moment of joy in the check-in process
The nitty gritty details of check-in can get tedious. In order to offset the drudgery of key codes and house rules, hosts should consider ways to add a moment of joy to the check-in process.
A welcome basket is one surefire way to make a guest smile during the check-in process. Hosts with a handful of properties may be able to get to know their guests ahead of time and provide personalised goodies, while property managers of hundreds of properties may be better off perfecting a standard-issue welcome that delights guests from all walks of life.
Present check-in instructions guests will read
Let's face it: Airbnb check-in instructions aren't the most interesting reading material. No guest is dying to know whether they'll be facing a digital lock or a traditional key, or which spot in the driveway is their designated space.
But regardless, they're required reading. Guests that don't read the directions have the potential to create a lot of headaches: from late night phone calls to annoyances with neighbours or other guests onsite. For hosts, it's worth the time and effort to create instructions that guests actually read.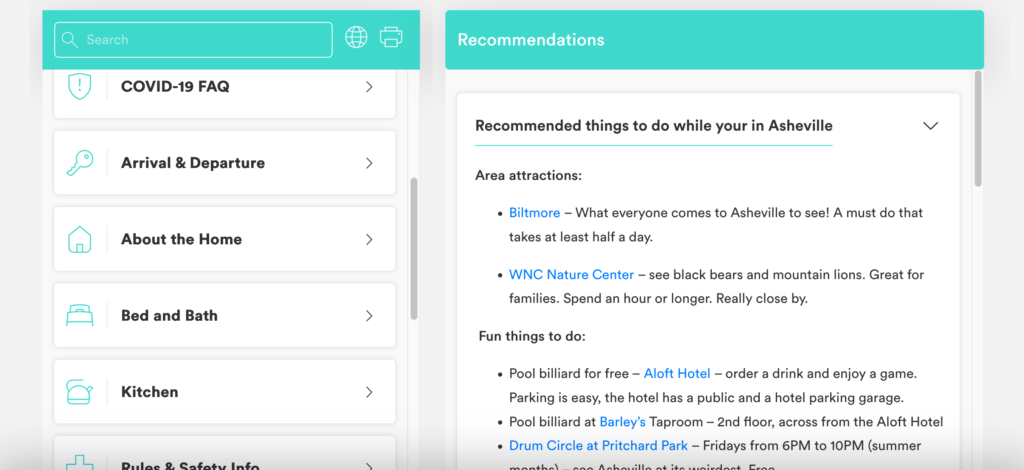 Encourage guests to read your check-in instructions in by including them in a digital guide with other more enticing information.
By including Airbnb check-in instructions in your digital guest book, you'll ensure your guests have the information they need before they even arrive. And because you can present your Airbnb check-in instructions in the same place as more interesting reading—like your advice on the best spots to visit in your destination—you'll have a better shot at getting your guests to actually read the information you provide.