The aim of a great vacation rental welcome book is simple: to provide guests with an exceptional stay, full of memorable local experiences that they couldn't find anywhere else.
Chip Conley, former Head of Hospitality at Airbnb, recognised that Airbnb hosts are perfectly positioned to untap these unique experiences. As he told BusinessWire:
When an Airbnb traveler heads to Hammerbrook in Hamburg or Brickfields in Kuala Lumpur, with the help of hosts, they are able to see these places through the eyes of a local, and embrace the culture in a completely new way.
To help you choose the guidebook that's right for you, we've outlined a range of Airbnb guidebook ideas, plus, you can download your very own free Touch Stay digital guest welcome book template. options below – including our own Airbnb guidebook template! To start providing an even smoother, more enjoyable experience for your Airbnb guests (and make your way into Airbnb Superhost territory!), simply choose the welcome book that best suits your needs.
If you're interested in a digital guidebook solution, you've come to the right place – we're the digital Airbnb guidebook specialists. Check out these example welcome books from Touch Stay customers who are already acing their guest communications.
To skip straight to our explanation of the alternative solutions available, jump down to:
What is the Airbnb guidebook?
From that core philosophy described by Chip, Airbnb created its own guidebook feature. Hosts can use it to showcase their favourite local spots as part of their Airbnb listing. They can recommend their regular coffee spot, or the bar that only the locals know about. It's powered by Google Places, which makes it simple to use.
But, in our view, the Airbnb guidebook has some real limitations.
LISTEN: to Episode 17 of The Guest Cast to hear about the importance of authentic travel and helping guests to feel like locals.
The limitations of the Airbnb guidebook
I'm a host myself, and I've tried Airbnb's welcome guide for my guests. I found that it was missing the flexibility and well-rounded features of a truly ideal Airbnb guidebook.
After all, in addition to seeking the best happy hour spot, guests also ask practical questions:
How do I find your place?
What's the Wi-Fi password?
Where are the check-out instructions?
Which college degree is required to operate the smart TV remote?
These questions are usually answered in a vacation rental house manual. Whilst there is a house manual section in your Airbnb listing, it's limited to a single text box. No surprise that, from my experience as a guest, it rarely has more than a couple of basic pieces of information.
So maybe the answer is two separate guidebooks — one for house rules, check-in times, the WiFi password, and any other practical info, and one for destination tips?
Ugh, that sounds awfully unwieldy and overwhelming for guests. One or the other will end up being ignored or forgotten.
And no one wants that.
Alternatives to the Airbnb guidebook
The good news is there are many alternatives to pick from.
We'd recommend Touch Stay, our digital guest welcome book (but of course we're slightly biased!). You can share your Touch Stay digital guidebook with guests as many times as you like before they arrive at your short term rental property. Guests don't have to download anything, they simply click on the URL you send them and gain access to all your property and local area info in one spot. Sound good? Check out this demo guide


The alternatives aren't limited to Touch Stay though. We'll cover the following five options in this post, ranging from dead simple to a little more tech-savvy:
A simple Word document
Custom designed guest books from Vacation Insiders
A Canva design
TINE: video and audio messages
Independent digital guest welcome apps
To take a look at other guidebook options, check out our comparison of Touch Stay against other digital welcome book brands. In the meantime, keep reading to discover the welcome book alternatives available!
1. Keep it simple: use Word to craft your Airbnb guidebook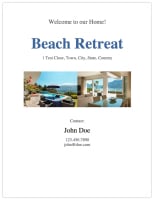 A Microsoft Word guidebook is simple and free to create. Plus, as a paper house guide, it's super easy to share with guests – just leave it on the hall table!
With a few tweaks, such as including your own fonts and photos, you can create a polished finished product.
True, it's not the most sophisticated option for the 21st century – it won't necessarily match the branding of your trendy loft apartment, or your sleek new-build. The biggest snag, however, is that a Word house manual is a physical stack of paper. This means:
it's tricky to update (especially for more than one property)
it quickly gets sticky and stained
guests can't take it with them when they go out and about
However, if you're looking for a simple, free welcome book for your Airbnb, it does the job. To help you get started, we've created a printable free welcome book template in Microsoft Word, with some simple styling and all the headings your guests might want. Simply:
download your free template
add your own photos and text
print and leave for your guests to enjoy!
Grab your Airbnb guidebook template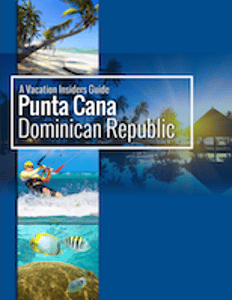 If you're looking for something with more flair, take a look at a custom-designed guest welcome book for your Airbnb from Vacation Insiders (part of Guest Hook, a vacation rental-specific marketing agency).

Prices start at $100, and they produce everything in print-ready format, so you can create a physical copy or send it as an email attachment. Bonus: with a focus on your local knowledge rather than sensitive property details, you can also use it to convince guests to book.
The downside is that it's less of a functional welcome book and more of a coffee table area guide, so guests still don't have easy access to practical property information.
You could produce it alongside a more functional vacation rental house manual (like the Word document above). But suddenly you've got double the work, and a chunky physical manual for guests to work through.
Plus, where the Touch Stay and Airbnb guest welcome books automatically import and update your local recommendations, Vacation Insiders craft your guidebook manually. This means that if anything changes, you have to remember to update your information.
3. Add a little Canva magic

If you want to have a go at designing your Airbnb guidebook (with a little formatting flair!) then Canva is the way to go. With a whole range of templates to choose from and edit, you don't need professional design skills to arrive at a polished end-result.
Whilst Canva Pro gives you access to a wider range of templates and design elements, you can certainly make do with their free account.
Your guidebook won't have the same finish as a custom one from Vacation Insiders, and you'll run into the same difficulties when it comes to updating information. But, it is a free and (relatively) easy alternative to the often clunky Word document.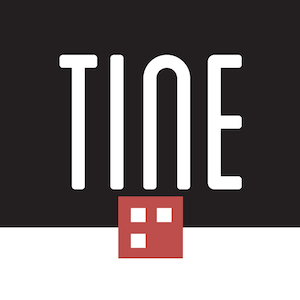 Here's something a bit different!

The creative minds over at TINE have created a solution that involves placing small QR code stickers around your home. After your guest scans a QR code sticker, they'll see a video of you right on their phone (or audio of you, if you're camera shy!).
Short term rental hosts can stick TINE to a coffee maker, washing machine, or remote control and add a video explaining how each item works. Guests will appreciate not having to bug you for instructions, and you'll appreciate not being bugged!
Tip: Place a sticker on the cover of your guest welcome book or house manual to add a personal video or message for each guest – not so much an alternative to a welcome book as a complement!
READ: How to write a welcome letter that makes your guests smile to download an example welcome message for your Airbnb
If you're more comfortable writing than speaking to a camera, Touch Stay digital guest welcome books allow you to generate QR codes which take guests to specific sections of your guidebook. Stick a QR code to that tricky appliance and take guests straight to the instructions in your digital house manual.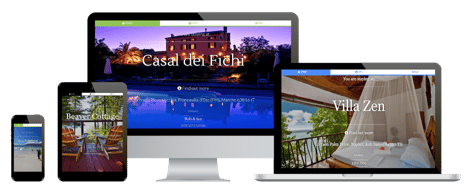 Seeking a digital option for your vacation rental guest book? There are good reasons to go this route:
Any changes you make instantly update on your guests' devices
You can make those changes wherever you are – no need to physically edit an in-home paper manual
You can send guests to your direct booking site and social media
Guests can access your short term rental guidebook before they arrive at the property
You can insert instructional videos to support your Airbnb property information
Listing site guest welcome apps
Airbnb isn't the only OTA to have developed a guidebook feature! Other vacation rental listing sites, such as Vrbo, offer their own native apps for guests to download before their stay.
A native app simply means that the app is downloaded from the App store or Play store. In contrast, Touch Stay uses a mobile web app, which connects directly to a website optimised for mobile viewing. A mobile web app has the same functionality as a native app, but your guests don't have to download and install it. That's one less hurdle they have to jump in order to read your communications!
Like Airbnb's welcome book, a listing-site-branded digital guidebook has its limitations—especially if you're listing properties on multiple sites and find the prospect of multiple digital welcome books a bit maddening.
The advantages of Touch Stay – your independent digital guest welcome book
Independent digital welcome book solutions are far more flexible because you're not tied to a specific listing site, whether that's Airbnb, Vrbo, or Booking.com.
Touch Stay's digital guidebooks contain all the practical information your guests could possibly need. Tell guests:
how to reach your vacation rental property from the airport
your emergency contact information
how to navigate the local transport system
where they can find the thermostat
what you recommend they pack
On top of this, you can also include your curated local area recommendations. Your guests will be far more impressed by your personal suggestions than they would by a never-ending list of every business in the area. Take the overwhelm out of their visit:
Point them towards the trendiest cocktail spot
Let them know where to find the freshest bagels
Highlight your favourite park for a morning dog walk
Our Google Places integration automatically pulls in local business information and updates it whenever a business changes their opening hours, address, etc. You can pin your recommendations to the Map tab so that guests can easily orient themselves and access directions straight from Google Maps.
READ: The digital guidebook: everything you need to know, to discover what to include in your Airbnb welcome book
Move beyond the house rules: upsell to your guests through local partnerships
Your guest guidebook provides the ideal platform to become a trusted local advisor. If you play your cards right, you may even see benefits beyond 5-star reviews. Create partnerships with the businesses you recommend – they might agree to offer your guests a deal and pay you a commission for referrals.
Many attractions are more than willing to enable Airbnb property owners or managers to sell tickets on their behalf as well. Effectively, this enables you to offer a valuable and convenient package option to your guests, while promoting your local business partners. We call this a win-win!
If you're looking to go digital, check out our article comparing market-leading digital guest welcome book solutions.
Welcome happier Airbnb guests with a Touch Stay digital guidebook
At Touch Stay, we have two parallel missions:
To support you in providing a five-star guest experience
To help you reclaim time in your day
With absolutely everything they need to know at their fingertips, your guests will be primed for the perfect stay in your short term rental property. They won't need to ask you repetitive questions about where the spare bed linens are, or how the electronic door lock works, because all the info will be right there.
If they do ask a question, you can simply respond with a deep link to the relevant info in your guidebook. This system is so efficient that 86% of Touch Stay users halve the time they spend managing their guests – yes, you read that right!
So, you'll make your guests' stay even more perfect and see more 5-star reviews, whilst still saving time for yourself. Everybody wins, so what are you waiting for?