My guests don't read! Yup, that's a pretty common statement. So how do you make your House Manual for Airbnb exciting and readable instead of dull and dreary?
First Step: Put on Your Guests' Shoes.
You've stayed in an Airbnb, I'm sure. So what would make you read your own manual? What would it take to hook you in? Take that mental leap and commit to thinking about your manual from your guest's perspective and not yours. Every new page of your House Manual for Airbnb should be written and designed from that stance.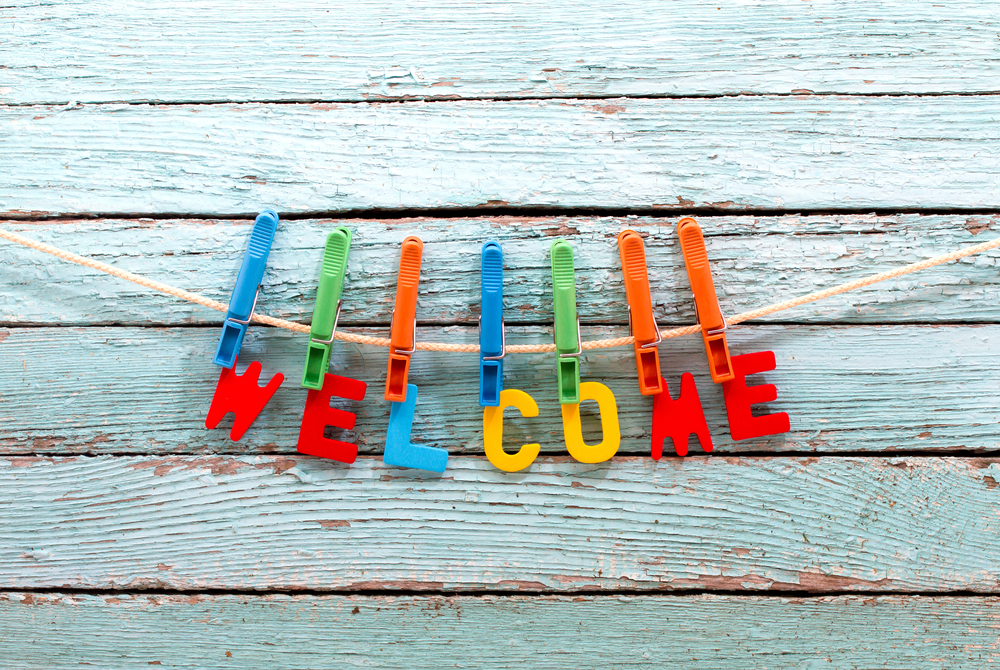 Why Should I Create a House Manual for Airbnb?
Tip: Skip to the next section if you've been hosting for a while and know what the manual is all about. This part is really for anyone who is brand new to the hosting world.
The House Manual for Airbnb should provide guests with all the information they need to enjoy their stay and increase their satisfaction. In this sense it's part of your toolset for securing great reviews. And ultimately that translates in to more potential bookings.
Your home will have numerous appliances and systems that come with their own operating instructions and quirks. You can't predict whether or not someone will want to adjust the heating or cook an extravagant meal, so you need to provide clear instructions for how everything works.
Guests obviously don't want to spend their time trying to work the air conditioning, or bothering you for the WiFi code.
As your guests are only staying for a short amount of time they will want to adapt to their surroundings as quickly as possible in order to fully enjoy their experience. The AirBnb House Manual is just one tool to ensure this happens.
The Cover Page
Never judge a book by its cover? In this case you can bet your guests will! If you've kicked the guest shoes off, put them back on again. Would you be inclined to open a white binder that says "House Manual & Rules" written on the front?
No, nor would I.
Would you be inclined to open a white binder that says "Everything You Need to Know For an Amazing Stay at [House Name]"?
Probably.
What if it wasn't a nasty white plastic binder, but something more tactile, with a photo on the front cover. And then place a smaller font paragraph under the heading which says "We want you to have a relaxing and enjoyable time staying with us. That's why we've downloaded our years of hosting experience and area knowledge in to this easy to use guide. We hope you enjoy it!"
Boom. Who wouldn't want to pick that up and start reading? It feels like it would be exciting and readable.
What's In It For Me? Some Hard Data.
Your House Manual for Airbnb isn't just a direct tool to help your guests. Written with the right tone it also fosters a warmer, more personable, indirect relationship with your guest. They are psychologically more inclined to think of you as a human, and that personal connection is so important at review time.
Of course it's supposed to make your life easier by answering some of those guest questions, but don't underestimate how a guest feels when they read something different (in a good sense)!
Now the hard data:
We took a look at some of the reading stats on Touch Stay welcome books sent between 1 January 2018 and 31 March 2018. In total, 2,537 welcome books were sent out. We filtered the list to only show us those books that had 10 or more guests using them, and then we filtered further to show books with an average read time of 4 minutes per session.
In short? We wanted to see the books that are being avidly read!
And here are the (not-so-shocking) results:
#1: Every book had a lovely, warm cover photo. Either a sunny shot of the home exterior, or an inviting photo of the living area. All the photos were high resolution.
#2: Every book had a personable welcome message on the first page. Almost all used our suggested welcome message, with some small customisations to reflect each host's own unique approach to managing the guest experience.
#3: 80% of the books used our standard headings. For example they all started with Arrival Information and Area Overview. This is usually the very first information guests want to see.
#4: They all included handy local area information. Whether that was using our Google Places integration to automatically create a map, or whether it was simple tips from hosts with huge experience and local knowledge, the point was that guests had a great local resource.
It's pretty clear: if you want to encourage guests to read then you need to give them something worth reading. That starts with the book cover, quickly reinforced by a warm welcome message, and then straight in to pre arrival and orientation. Then some icing with great local information.
What Should I Include In My House Manual for Airbnb?
Your House Manual for Airbnb should include everything from the WiFi password to how to adjust the air conditioning.
You should also include information about where spare keys are kept (if any) and who to contact in an emergency. These pieces of information may not be very exciting, but they contribute a lot to the overall experience of your guests.
It is also a place for you to outline the rules of the house and safety information. Quiet times, smoking areas, location of the fire extinguisher, and more. What you may consider to be common courtesies may not be very obvious to people from other cultures who are unwinding on holiday, so ensure you have everything covered and the vast majority of guests will respect your rules.
Listen to feedback from guests and, if you have missed anything that a guest has struggled with, you can always add it in later.
A House Manual for Airbnb is a fantastic tool for you, as well as your guests. Next time you receive a text from a guest asking about the aircon settings, or the best spot for an evening cocktail, give them a quick answer and include a link to your house manual.
About Touch Stay
Founded in December 2014, Touch Stay is a digital guest welcome book, providing guests information about the accommodation and area directly on their phone (both before and during their stay).
It's a mobile web app, which means it's a mobile optimised website that behaves like an app. Guests are sent a link that they click. No app download required! All your content is stored in one single online location which you can access from any device. You add/edit/delete content via a simple dashboard with your own unique login. Updates are instant. The technology then packages that content in an easy and beautiful form, optimised for all devices, including the ability to save as a PDF and print.
If you already have a House Manual for Airbnb and would like to transfer it to Touch Stay, start a 14-day free trial (no card details needed!) or drop us a line and we can transfer the information for you!