This is certainly a unique moment in time, and an experience we hope is once-in-a-lifetime. Still, the multitude of loo roll memes do bring a necessary dose of fun during this time of crisis, especially when humor is your default personality coping mechanism!

In our cheery Touch Stay fashion, we have brainstormed what the silver linings might be during this awful period. We appreciate the gravity (this is impacting our business, too) but, in moments of gravity, we must remember how to smile, how to be productive, how to think creatively. And, above all, how to remain (cautiously!) optimistic.

So here is our list of things to do besides endless social media scrolling and handling the onslaught of guest calls and emails as they cancel or reschedule their travels:
Go outside.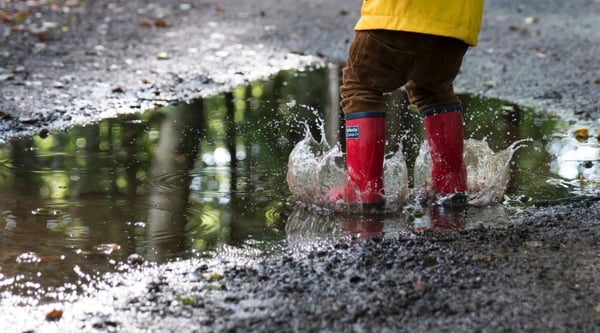 Take a walk, ride your bike, go for a run, wander down a trail to the riverbank. Fresh air and sunshine does wonders for a person's emotional and mental health.
Don't let the weather stop you: pull on your mud boots, slip into a raincoat, and stomp the rain puddles to help clear the frustration and mental cobwebs.
Read a series of books.
ergjengnIf you have been putting off reading books, this will be an excellent time to pick up a thick novel to lose yourself in or a fascinating business theory book to learn about a new marketing method. Either way, reading keeps your brain sharp and is always a smart way to spend time.
Build out your welcome book.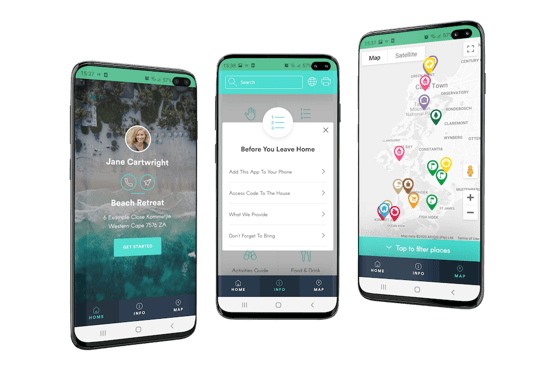 Whether you start with scrapbook paper, a Word doc, or a robust platform like Touch Stay for a digital version in a web app, polishing your welcome book with concise wording in your brand voice is a wise way to spend your time.

And don't forget photos and videos for those guests who don't like to read! Once the influx of guests come your way again, you will be patting yourself on the back that you had this foresight.
Grab our free template here. Or you can use our software on a free trial with the button below.
Get organized.
Does organization make you feel more in control? Whether you organize your kitchen, your kid's bedroom, or the linen supply closet at your vacation rental property, the sense of accomplishment will feel simply amazing.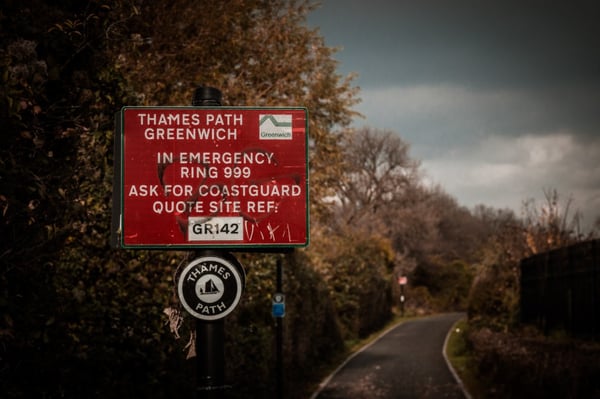 If you don't have Standard Operating Procedures (SOPs) for emergencies, including how you are going to communicate with guests, you may be playing catch up lately. Write them. Revise them. Tweak them. It's time to use them. And what doesn't work well, change it up for next time.
Build a #bookdirect website.
With Airbnb overriding cancellation policies, hosts have felt like the listing site has completely pulled the rug out from under their hosting business. Many hosts are now looking to diversify and place their properties on multiple listing sites, so why not build your own website to take direct bookings while you are at it?
You can start simple with a description, photos, and contact information, or you can go all out. Either way, this crisis has lit a fire for many hosts to diversify their marketing and their booking strategies.

Add a PMS to your workflow or migrate to a new one.
If you haven't started using a property management system (PMS) yet, maybe now is the time to get off the manual handwritten list of reservations and get your listing site calendars synced with software. Using a PMS also makes it easy to run booking and occupancy reports and glance at upcoming payments due so you know where you stand at any time.
In fact, you'll have a better workflow for your new #bookdirect website by using a PMS! We have lots of industry friends whom we know would be happy to give you a demo and show you how their software works: Lodgify, Streamline, OwnerRez, Guesty, Jaanis, Track, Hostfully, and many more.
Maintenance projects.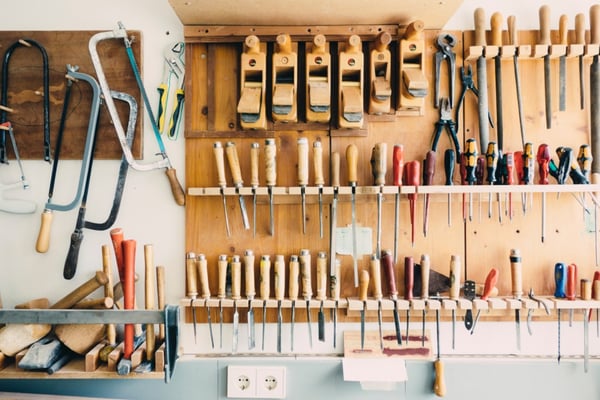 If you've been putting off the new coat of paint on the front door, refreshing the landscaping for better curb appeal, or even tearing out the outdated kitchen because you simply didn't have the open dates between guests to get these projects done in a timely manner — your time is now here.
Help support your local small businesses by purchasing your supplies locally and hiring some handyman help to complete the projects the next month or two so that your property is freshened up for guests when they start coming again.
Deep clean.
Keep your professional cleaners happy and don't cancel their cleans when you have a cancellation. Instead, make that regular clean into a deep clean so that your team can continue to work, safely of course. Your professional cleaners are key to your success, and you don't want to lose them.

Justin Ford with Breezeway suggests this is the perfect time for the extra cleaning on appliances, including dryer vents and refrigerator compressor screens.
Family time.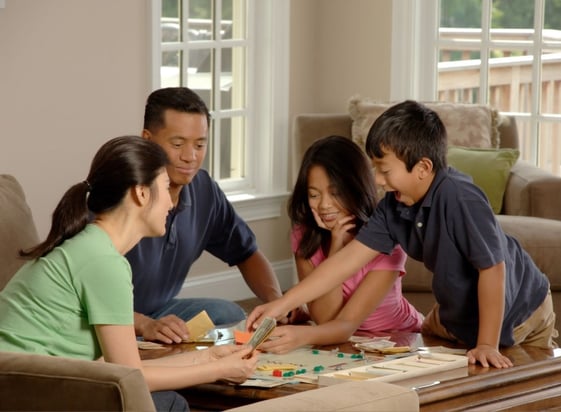 Are your children's schools temporarily cancelled? Your siblings working a lighter schedule but from home?
Dust off the family board games, the decks of cards, and maybe even the popcorn machine. Maybe try a new game like Exploding Kittens or a tournament of the classic Uno. Flip on your childhood favorites and snuggle in for a movie marathon.
Think of it as iso-cation and take some deep breaths as you learn to get along with one another while spending extra time together.
Create an area guide.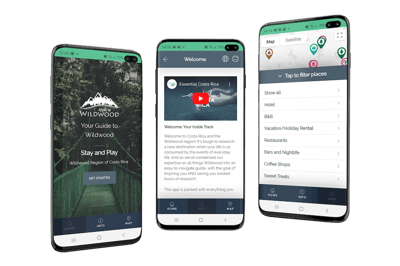 You may have been swirling the thought around for ages to create a lead generation guide for your target guests that you can give away on your website in exchange for a traveller's email address. Now is a great time to do it!

Examples include: Free Things to Do in Our Area, Traveling Here with Your Dog, Wedding Venues, or What to do in a Weekend for only $50. Don't forget to add a line to your guide that the work is compiled by your brand, and then add a "Lodging" section promoting your properties.
Check out our new Guide to Anything.
—>Build one for FREE with a 14 day trial of Touch Stay digital welcome books<—
No credit card required!
Build a brand.
Why not take this extra time to look closely at your vacation rental business and create the assets for a true brand — not just a name, logo, and website. Take a look at creating a brand voice, establishing your social media accounts, creating an email newsletter and drip campaign, developing a guest avatar, and honing in on your target audience.
Clean out the basement or storage shed.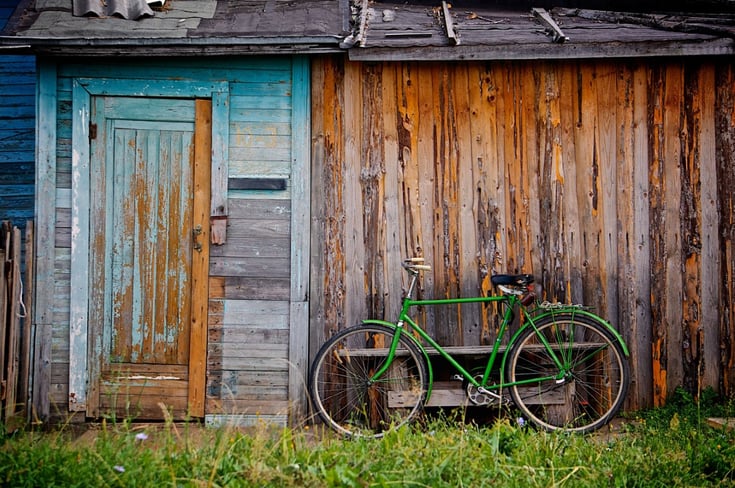 Haven't used it in two years? Why not donate it or list in a local Facebook group to move it on to a new home. Maybe you'll find some hidden treasures buried in the clutter.
Learn a new skill.
Maybe you've had the marketing ideas or been really itching to keep a better eye on your numbers or learn a craft that you've watched your grandfather do since you were knee high to a grasshopper.

Now you have the time to immerse yourself in a useful software like QuickBooks, Photoshop, Lightroom, or Final Cut and learn how to use it for your vacation rental business. Or perhaps delve into woodworking, carving, knitting, needlepoint, crochet, quilting, painting, baking, or stained glass.
Trace your genealogy.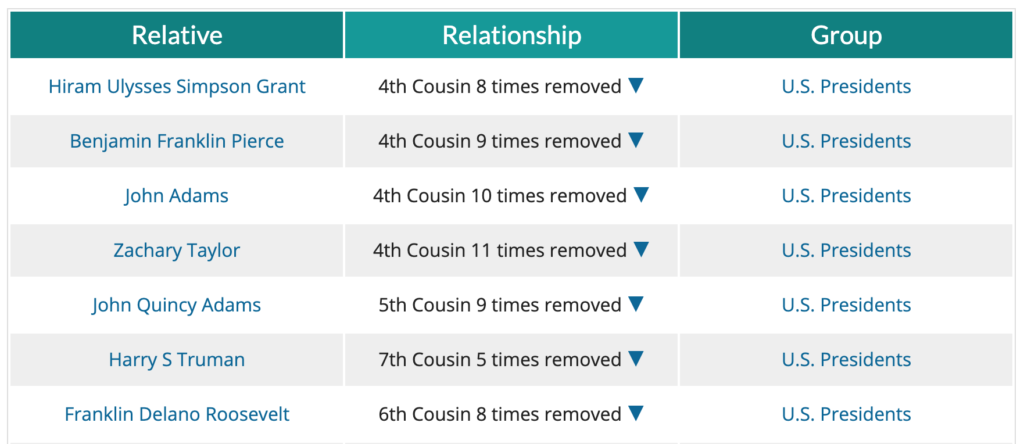 How far back can you trace your line (familysearch.org)? Which grandparent did you follow back to find royal blood? How many cousins removed are you from a famous person (relativefinder.org)? Tyann found that Pocahontas was her 14th great-grandmother and cousins to 25 of the 45 US Presidents!
Put your feet up and enjoy your property yourself.
Take the time to truly enjoy your vacation rental property if you are able to travel there. Why not iso-vacation yourself with your family, making both memories and marketing content in the process.
Email your past guests.
Now is the moment to utilise your past guest email list for something other than business. Drop them a note to ask how they are. If they are in crisis, and your places are empty, why not offer them an escape, or the new iso-cation?
How are you going to spend the gift of time these next few weeks? Tweet us or post on our Facebook page – we want to know!