Andy here, co-founder of Touch Stay.
To say that April was a pivotal moment for us here at Touch Stay would be no exaggeration. Not only did we complete our first ever external funding round, but we also hired two rockstars of the vacation rental world, and hit 4,000 active properties.
For a small business like ours this is momentous stuff 🙏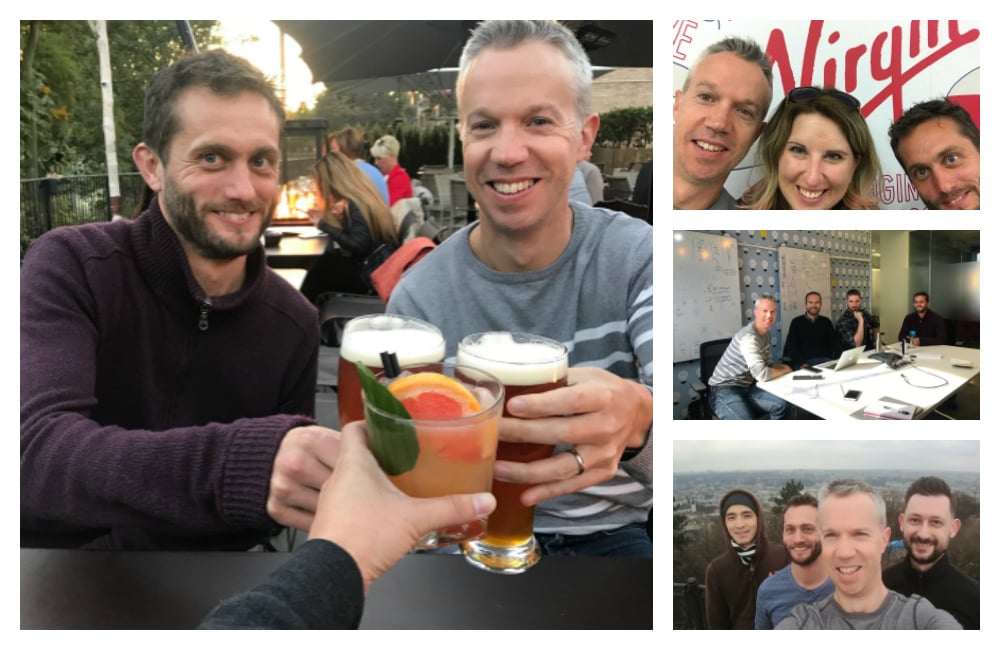 And so I wanted to take a moment to tell you why we raised this round, our plans for the future, and what it means for customers present and future.
But first, a brief reminder of why we started Touch Stay. And why it's so important for us to keep this in mind as we look forwards.
Guest Power
It wasn't so much a eureka moment, as a gradual build. Every time I booked in to a vacation rental I found the same pattern:
Book and pay balance
Receive multiple confirmation emails and rules
Ghost town, tumbleweed, silence
Hurried emails from me, asking questions in the week before travel
An unloved welcome binder on arrival
Turn to Google and Tripadvisor
Get frustrated
And yet I'd paid 4-figure sums to stay. Where's the love people?!
That said, I consistently found some sub-steps in between the above sequence.
4(b). Owner/manager replies with excellent answers
7(b). Call owner/manager, who replies with excellent suggestions
Joe and I got talking. What if we could provide owners and managers with the toolset to answer guest questions before and during stay? What if we could help turn the post-booking process in to something both practical and exciting?
In short: how do we build something that empowers the guest to have a better experience?
That question is as important, possibly more so, today.
Where Are We Today?
Prior to 2018 we were holding down full-time jobs elsewhere. That changed last year, and we kissed goodbye to large salaries. Yikes!
The result? We grew quickly. And outside investors (thanks Virgin Start Up team!) saw the opportunity to invest.
We're now being actively used by 4,000 properties around the world.
More importantly, Touch Stay has been used by hundreds of thousands of guests. And when I receive emails from our customers, with links to reviews that have been left on major listing sites referencing how useful they found the digital guidebook, I smile. A big wide smile 🙂
Comments like this:
One of the best things about the house is the digital guide that comes with it – which is exceptional, providing great information on where to shop, eat, visit. ⭐⭐⭐⭐⭐
But the smile quickly turns to thoughts like:
"What are we not doing?"
"How do we make Touch Stay more useable?"
"What new features should we add?"
"How can we improve the design?"
"Are we really good enough?"
In short, when you realise this many people are using your product, it's both fulfilling and scary in equal measure.
Which is to say we're energised by the momentum, yet driven to improve. And with the same (slightly adapted) question in mind:
"How do we ensure Touch Stay continues to empower a better guest experience?"
It ALWAYS Starts With People!
Joe and I are personable, open, and direct people, very used to the damaging effects that secrecy and politics can have on business progress.
Having closed our round we set to hiring two people who share our outlook, without being pushovers.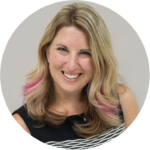 Tyann Marcink, our Worldwide Community Ambassador.

If you haven't ever met Tyann, you need to! She's one of the most wonderful people I've had the good fortune to know. Honestly, she really is. Not just a social whirlwind, but mother of three boys, advocate of local causes, industry speaker, professional photographer, and owner of 5 vacation rentals. I know! 💃🏻
In Tyann's own words:
"I thrive on helping other hosts succeed, so it was only natural for me to give a resounding 'Yes' to joining the Touch Stay team. I am thrilled to work with the Touch Stay team as we continue to enhance our digital welcome books as a tool for hosts, owners, and managers to provide their guests with an incredible experience and interaction with their brands and properties." 🙌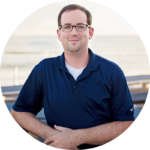 Drew Pearson, our CTO
I met Drew a few years ago on Matt Landau's "Inner Circle" and instantly felt a connection with a like-minded soul. Like Tyann, he's one of life's good eggs. Passionate about (and very familiar with) this industry, creative in thought, and just energising to be around. And to quote a lady that Drew used to work for: "Hiring him was probably one of the best decisions I made." 🚀
In Drew's own words:
"I joined TouchStay primarily because of my philosophy on travel – when I travel alone or with my family the goal is always to soak up all that a new destination has to offer. The food, the sights, the people, and the culture. These bits create memories and experiences that last a lifetime. Every new place has its own secrets waiting to be revealed, but how do you find them? TouchStay, to me, is a tool for discovery that I hope will enable those memory-making experiences for everyone across the globe!" ❤️
What's Coming From Us in 2019?
Usability and design are our priorities this year.
This will include functional improvements, some exciting new features, a design refresh, a smarter on-boarding process, system integrations, and some swanky new technology (which will deliver a whole wave of possibilities!) Speaking of which, we're adding a 3rd developer to our already tech-forward genius team!
A word on guest monetisation, a current hot topic. With hundreds of thousands of new guests using Touch Stay, it's tempting to try and "monetise" them. This is not our focus in the short term. Whilst there is opportunity, we believe in building out the best possible experience for guests, in the easiest way possible for you.
Speaking of which: if you are a Touch Stay customer, head over to our private Facebook Group, the Touch Stay Rockstars. It's where we take most of our new feature inspiration from, and it's where we ask for input on some of our untested ideas!
We'll also be on the road a whole lot more than today. Conferences, meet ups, speaking gigs, customer visits. Hopefully we'll see some of you in person!
Referral Program: Help Us Spread The Word
Many of you have already shared Touch Stay with your hosting friends. Word of mouth referrals are the best kind, so thanks for the love, we sincerely appreciate it!
But did you know we have a referral program?
It's simply a referral code for you to share when you are gushing about us to other hosts, owners, and managers 😍
How it works:
Email us and ask for your referral code. We will make it super simple to remember, we promise.

Share your code with a friend and tell them they will receive 10% off their first year of an annual subscription when they sign up for a new account.

Each month we will tally up how many times your code was used, multiply by $10 (or equivalent currency you want), and send you an Amazon gift card in that amount.

Not keen on collecting the cash for yourself? You can also tell us you want it donated to your favourite non-profit group. (Or we can send to Tyann's local CASA organisation that supports foster kids in her area.)
And Finally…
To those who've been with us these last couple of years, a huge and heartfelt thank you. (We even have one property manager in their 4th year with us!) We would not have made it this far without your feedback and support. To our relatively new customers, some of whom are now investors, welcome! Together we're going to bring exceptional experiences to as many guests as possible. Buckle up for liftoff!
In exchange for your custom** (and company on the ride), we promise always to be open, personable, human, and direct.
** I've been told that "custom" is an adjective in the US. Here in Europe it's sometimes a replacement for business. Like "if you keep me waiting, I will take my custom elsewhere". (Something I never want to hear a customer say!)
Thanks, as always!
Andy