You've written an out-of-this-world listing description, and you've received some high-quality, profile picture worthy shots from your Airbnb property photoshoot. Hey, you've even wrangled up some catchy, clever headlines for your listing. Here's to you for taking the time to ensure your property is up to chuff to attract potential guests, either via your online travel agency listing, or your direct booking site.
Your confidence is peaking at this point – the prospect that someone might actually choose your property for their vacation, or for a special occasion, is an exciting one! Before guests begin flocking to your property listing though (it's gorgeous, how could they not?), have you stopped to consider who exactly you want staying in your property?
For any and all verticals when it comes to property rentals, glamping and camping experiences, or deluxe bed and breakfasts, this one crucial piece can easily get overlooked. While it can be easy to fall into a 'set it and forget it' mindset when it comes to your property listing, and even your pricing, don't forget to consider the type of guest you'd prefer to book in with your property in the process.
Identifying and applying a guest avatar is one of the smartest decisions you'll ever make as part of your vacation rental journey. You're setting yourself up to be the kind of superhost your guests deserve, while ensuring your Airbnb business remains in tip top shape.
Today, we're going to be addressing the what, why, and how of determining your guest avatar! Let's get into it.
Table of Contents
What is a guest avatar
To gain a deeper understanding of what exactly an Airbnb guest avatar is, let's jump to the realm of marketing for a moment. While marketing tactics are more diversified these days, the core concept of marketing remains the same: to sell and promote your product or service, and subsequently, to attract customers to buy it – rinse and repeat.
So, the question becomes then – who do you ideally market, sell, and promote your product to? Better yet, how do you find out who this individual is?
Hypothetically, if you're a marketing executive, your best bet is to first paint a picture of this person.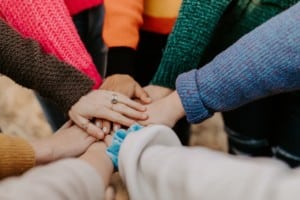 For many marketing teams, they have ample market research to go off of in building up an image of this individual in their mind's eye.
This information is primarily collected by conducting online surveys, public forums, and other research methods to glean insight from customers who have already purchased and used their product. For other teams, they might be starting from scratch or need to conduct research first, in order to determine their next steps.
In marketing speak, this ideal customer is known as a buyer persona. Marketing teams metaphorically glean, poke, and prod their buyer persona, giving it a name and determining their demographics like their age, gender, occupation, hobbies, pain points, and even food preferences.
They also determine their psychographics. For instance, their opinions, thoughts, beliefs on religion, politics, global affairs, and more. Businesses then apply these personas as the basis for developing marketing tactics and strategies.
A guest avatar is pretty much a buyer persona, except for your pad.
Your ideal customer is someone to whom:
you market your property

you provide an attractive offer or product (a la, your place)

you offer an amazingly tailored guest experience
While you might not necessarily have the resources of a multi-million dollar corporation to conduct in-depth market research, or an entire marketing team at your disposal, there are other avenues you can take to at least get acquainted with your guest avatar.
Why do I need a guest avatar?
Simply put, it can be helpful to know who you want staying in your property, and who you don't want staying in your property for a number of reasons.
1. A guest avatar ensures not just anybody stays with you
At this point, you may be saying to yourself "shouldn't I be open to everyone staying with me, though? Isn't that what I want when I list my property on Airbnb?"
Good point. Our imaginary guest, John Smith, might look like a good, reliable, clean guest on paper, for whom you're more than willing to accept his reservation request.
It's not until after he's stayed with you, completely trashed your short term rental (STR, for short), and failed to follow any of your check-out instructions, that it dawns on you John might have been a pretty shoddy guest from the start.
While being a welcoming, warm, and inviting Airbnb host is important in creating a stellar guest experience, a guest avatar ensures not just anybody stays with you.
John Smith's imminent arrival and the subsequent destruction of your holiday let, could have been prevented had you had an idea in place beforehand, of who you wanted to stay with you.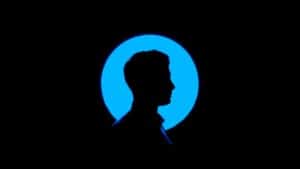 We hear you piping up again – "but how am I supposed to know who I don't want staying in my property rental, until they stay with me?"
While you'll definitely go through your fair share of John Smith type characters throughout the course of your short term rental journey, arming yourself with a guest avatar can significantly reduce your number of John Smiths – who are basically a bunch of Joe Schmoes at this point, anyway.
By identifying the qualities of your ideal guest versus your not so ideal guest beforehand, you get clear on who you want booking in with you and your property, and can look out for these people when their booking request comes through.
Identifying your guest avatar also assists in your screening process of guests prior to accepting their reservation request. Performing thorough short term rental background checks deters tire kickers, house crashers, and even illegal initiatives from taking place in your vacation rental.
2. A guest avatar creates a stellar guest experience
A guest avatar not only spells out the bad guests from the good ones – it helps you elevate the guest experience!
Understanding the kind of guest who visits your property equips you to personalise your listing for your ideal guests' stay. This could be a couple celebrating their wedding anniversary, parents taking their kiddos on a nature retreat, or a solo traveller looking to explore the best your community has to offer.
Knowing who's staying with you helps you to tailor your property to meet their wants and needs while on vacation.
Not only does this help to improve your relationship with your guests. It also helps you to improve your listing and analyse what could be done better for the next set of guests who are booked in to stay with you.
As you start to rack up guest reviews, a quick glance at what folks are saying can provide intel into what areas of your property are killing it, and what areas need a little TLC.
These might include:
Offering clear instructions for operating the thermostat

Locating spare blankets and pillows

Operating the hot tub on your rooftop deck (

Seriously! Can we come over?!

)

Providing a smooth check-in experience
3. A guest avatar assists you in marketing your property
When expanded upon, a guest avatar assists you in better understanding (and therefore, marketing to) your ideal guest.
Touch Stay's recent webinar, Earn more direct bookings: how to achieve independence from the OTAs, highlighted the importance of knowing your audience.
By knowing who your ideal guest is, this can further assist your marketing tactics, such as:
where to advertise

which OTAs to use

how best to communicate your unique selling point; and

which social media platforms you need a presence on
Additionally, your ideal guest will eat up your property listing if you speak directly to them with your descriptive text and features.
This includes, but is not limited to:
your property description

– set accurate expectations, while finding a balance between highlighting the fantastic parts of your property and the need-to-know parts of your property, including specifying what kind of accommodation you have on offer.

your house rules

– establish further guest expectations by outlining clear house rules. What are your guidelines for guests while staying? This saves yourself future inconveniences and frustration resulting from miscommunication between yourselves and your guests.
How to determine your guest avatar
How do you actually figure out your guest avatar? Here are a few handy tips and tricks to assist with the process. Ultimately, it's about thinking outside the box in using existing resources and knowing thy guests!
1. Review past and present guests staying with you
You don't need to look far for guidance as to who your guest avatar is. For starters, reviewing the guests you've attracted so far to your property, can be a big indicator of whether you're on point with your ideal guest, or you might need to shift your strategy a little.
For starters:
what did you like about previous guests that stayed with you?

what did you not like?

what would you change or tweak?

is there anything you could be doing to dial it in?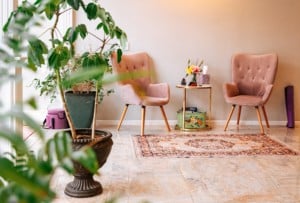 If your direct booking site is already up and running for your property, review your website's analytics to uncover who's been taking a poke around your pages. Where are they located? How are they viewing your website – on desktop or a mobile device?
During our webinar, Arthur Colker of StayFi indicated the people who are most likely to stay with you, are the ones who have stayed with you before or have considered staying with you previously.
Targeting people who:
have previously visited your website

are already on your email marketing or guest list

have stayed with you before
Makes it easy to strategically advertise your holiday accommodation in places where people who have considered you before, are likely to consider you again.
2. Connect with your local destination marketing organisation
As part of Rental Scale Up's recent online conference Are Airbnb, Booking.com, Vrbo, Friends or Foes to Hosts?, Touch Stay CEO, Andy McNulty sat down with fellow industry experts and colleagues to discuss the hotly debated topic of online travel agencies.
Among many strategies to make OTAs work for the average property owner, Boostly's Mark Simpson suggested owners approach local destination marketing organisations, or reviewing prior tourism studies conducted in your city or township.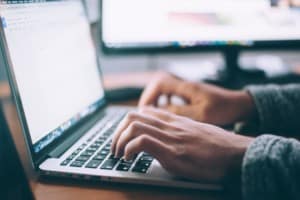 In this regard, it encourages hosts and property managers to be proactive in getting acquainted with their guest avatar using available research and data.
Once you find out who is actually visiting your city or country as a whole, you can then determine where they are located and how you can attract them to your region.
3. Create a mock-up guest avatar
If you're starting from absolute scratch, consider following a scaled-back process of what marketing teams do to determine their buyer persona.
If there's no prior research that points to any clear indication of your guest avatar, create your own guest avatar prototype!
Give your guest avatar a name, and consider the following prompts regarding demographics and psychographics: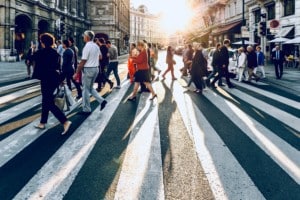 age

gender

height

occupation

education

residence

hobbies

marital status

after work activities

reading interests

buying and spending habits

personality traits
Feel free to include a few prompts pertaining specifically to their decision-making surrounding vacation rentals:
do they consult with anyone prior to booking? (i.e. spouse or partner)

what level of research do they conduct?

do they read reviews, or book on a whim?

what do they like to do when on vacation?

do they leave reviews upon departure?
With these questions and thoughts in mind, you can begin to build up a picture of who your guest avatar is. The more realistic your prototype, the better equipped you will be to screen, welcome, and offer a first-rate experience to your ideal guest upon their arrival to your vacation property.
Gift your guest avatar a Touch Stay digital guidebook
Enhance your property features and location while meeting your ideal guests' wants and needs for their stay with you, with a Touch Stay digital guest welcome book.
Entirely customisable to your branding, fonts, and colours, our guidebooks empower your guests, while helping you to run a highly efficient, operational vacation rental business.