Master the art of
guest communication
Create and automate your guest communication flow with Touch Stay's guest messaging tool, Memo.
Ensure guests read your guidebook, prepare better for their trip, and have the best stay.
Schedule your comms
Reduce repetitive questions and interruptions by proactively pointing guests to the right information at the right time.
Schedule a flow of messages before, during and after each reservation to effortlessly keep guests engaged.

Ready made templates
Start with the SMS text and email templates provided to get the most important information to guests before, during and after their stay.
Ready to up your game? Tweak them to your tone of voice or add custom templates to let your brand shine!

Use your words - or ours
Easily insert Touch Stay's professionally written templates into your Memo messaging flow, or create a custom message for a new template all your own. Use Short Codes to pull data and personalise your messages with guest names, the name of the property and more.
Our templates anticipate the cornerstone moments when guests might want or need to hear from you, plus some extras along the way. So if you're new to hosting and unsure what messages to send, don't fret - we have your bases covered!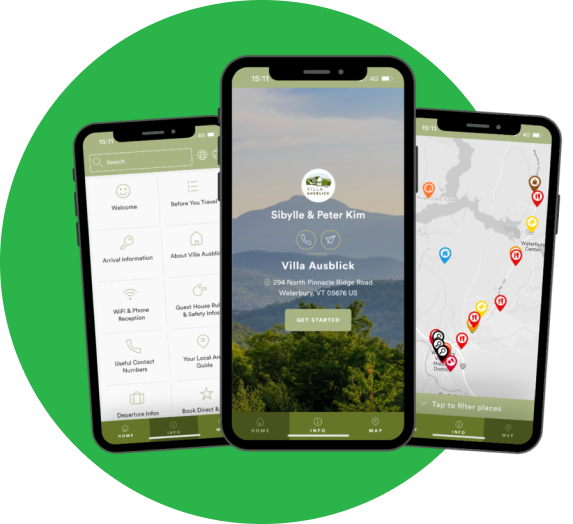 Send internal messages too
Memo is multi-functional! You can also use it to communicate with your team members. For example, you can set it to notify your housekeeping crew that a guest has checked out (or in). With many flexible options and use cases - too many to name here! - you can bring us your communication and workflow snags, and we'll help you smooth them out with Memo.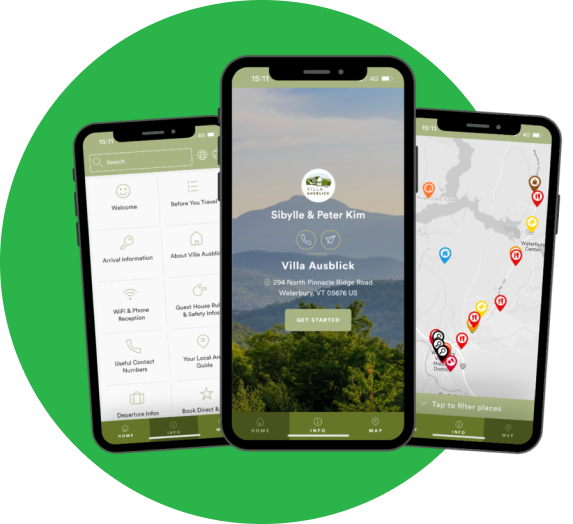 Memo makes it happen
"The right communication makes it not just a holiday but an experience for our guests to make lasting memories. Memo helps us achieve that"
- Dani Stein, Villa Uma Dewi
Add a personal touch
Use reservation data to personalise each guests' experience
Send messages via email or SMS text to every guest, whether they book direct or via an OTA.

Market upsells
Enhance guest stays with unique offerings while generating incremental revenue for your business.
With Memo you can unobtrusively embed discount codes or affiliate links in your comms flow to upsell to guests between booking and departure.

One-off communications
Planned or urgent, you can add one-off messages to a specific set of guests based on their reservation dates, group size, and more.

Firework comms!
Picture this: guests having the BEST 4th of July of their lives, oohing and ahhing at the most amazing fireworks. It was all down to you, even though you didn't have to light one single firework... Learn how to make it happen with Memo.

Sync with your PMS
If you're using a property management system (PMS), you can sync reservations with Touch Stay to create individual guidebook invitations and personalised messages using your guests' names, check-in/out dates and other info.

Hospitality at its finest
"A comprehensive guide explaining absolutely everything. But not just that... we still got messages to check in on us and make sure we were ok! Thank you, we'll be back!"
Guest, Beside The Sea Holiday Cottages

Want to learn more about Touch Stay?
We'd love to show you around!
Why not sign up for our 14-day free trial?
(No credit card needed!)