Case Study: Building an
efficient business

with Touch Stay
We spoke to Brittany Blackman from Breathe Easy Rentals about her experience launching a vacation rental property during the pandemic. She explains how Touch Stay has helped her launch her business.


Talking to Brittany Blackman from Breathe Easy Rentals
Building a vacation rental business during a pandemic: Brittany's story
Brittany Blackman was Manager of Operations at a local property management company in Florida for over 9 years. In the midst of the pandemic, she decided to follow her dreams launch her own property management company, and in September 2020 Brittany started Breathe Easy Rentals on the Florida Panhandle.
Still in year one, the business has gotten off "to a really awesome start", helped by what Brittany describes as "outrageous demand". As a result, the business has been pushed further than she expected, faster than she expected.
But luckily, Brittany planned her first year meticulously. She knew efficiency would help her from the start, and without a team to handle things for her, her biggest focus was "what technology was out there to help me?"
Enter Touch Stay.
Taking the plunge – starting a travel business during Covid
Starting Breathe East Rentals during covid was terrifying – you're starting a business in a pandemic! But for me it was one of those things… people are always going to travel, and while we might have different obstacles pop up, if we've learned anything from Covid it's that people want to travel no matter what. They want to get out and create experiences. So while starting the business was scary, I'm a firm believer that travel isn't going anywhere – and I know the direction I want to take Breathe Easy Rentals, and I know people are always going to come.
Finding tools to help with efficiency
I knew going in that I was going to be a one man band to begin with – so I needed support. Luckily, I go to a lot of conferences and I network a lot, and during my career I've used a lot of different technology before. However, starting out alone, I thought this was a great opportunity to see what else is out there.
When it comes to guest experience, I had used an app before that had more negatives and positives. I then came across Touch Stay from other property managers who had mentioned it. I knew that communication with guests and not having to answer 5 million of their questions repeatedly was going to be what saved my time.
And when I tried Touch Stay I fell in love with it – it's been a huge game changer.
I always go in and make changes as and when guests ask me new questions. I even take screenshots of the guidebook and send it to guests in a text message when they ask – to say "look in this section and you'll find more details."
I probably use Touch Stay every day with guests. It's been that other leg for me – that employee answering all those questions for me and saving time.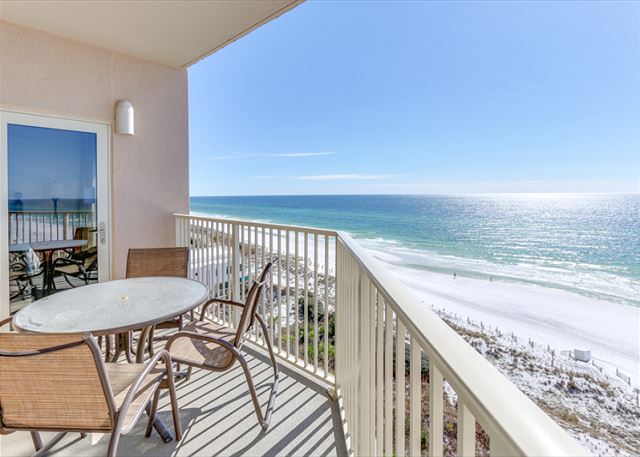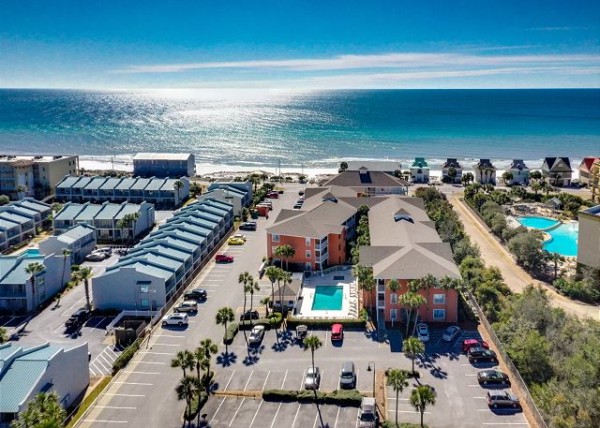 Using Touch Stay as a Training guide
I'm really excited to share that I also used Touch Stay as a training guide – and that's been incredibly helpful!
We had really awesome growth for the first year so I was able to bring people on part time. The hard part about part time staff is training and getting them on their feet quickly. So I needed a book with all the training information like, how to pack a bag, what amenities we put in each property, how to do the laundry, this is what the colour tags mean – etc.
So I thought about Touch Stay! I contacted support and they said to set up a new account and it was that easy. There's so much possibility! While I don't use videos, you could use videos to show how you fold your towels, or to show anything that you need done in a certain way.
For me it's amazing to have all my property training information is one place. Each property has its own section and so my staff can go in and see how things need to be, and can see any special notes. The best bit is, I set it up one time, then outlined the "whys" and the processes and then my staff just refer to the guidebook – not me! And of course that allows me to be more efficient, too.

Helping to meet rising guest expectations
I think we can all agree that guest expectations are through the roof right now – and not just from a cleanliness standard. People are short tempered because we've all been locked up, and I think that guest expectation has increased.
But while you will have some guests that will ask you every possible question, for the most part, guests don't want to be a bother. They want to have their vacation, while knowing how to check in, what to do, and enjoy some personal recommendations. They don't want to be nagging and bothersome.
For me, something like Touch Stay is exactly what guests need. It has all the right information they need. Guests can plan a stress free vacation that they can really experience because you've given them all the things they need to plan it well.
And as long as you're not putting too many recommendations in there, guests do feel like they are receiving personal recommendations. After all, anyone can Google a snorkelling company, but if I tell you two recommendations for snorkelling, it feels far more personal and special.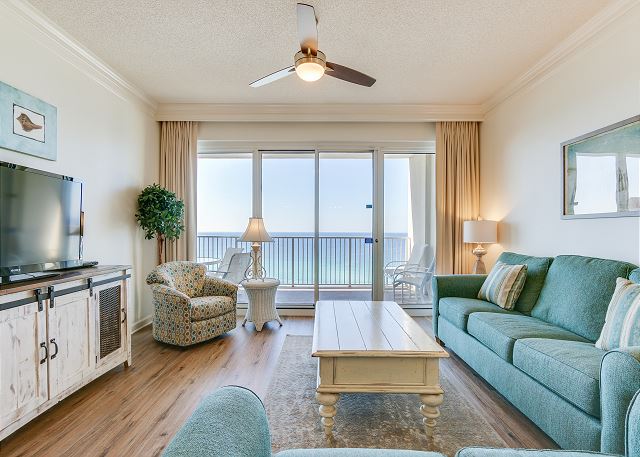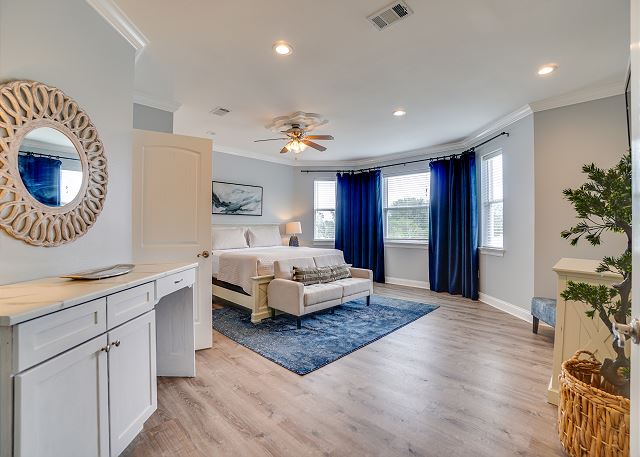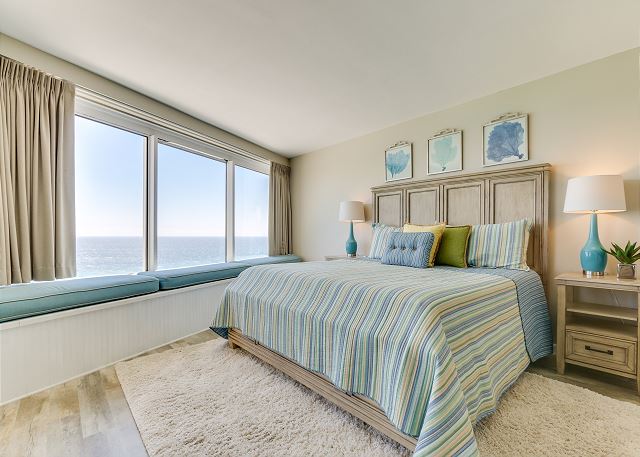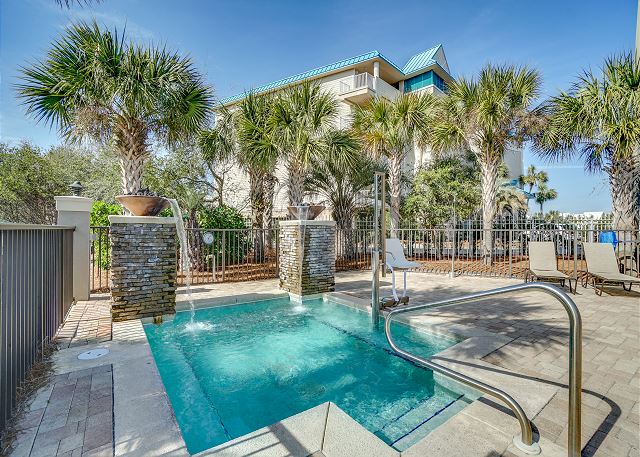 Helping to manage multiple properties
Touch Stay is brilliant for managing multiple properties. Just having the tags to organise the properties is amazing – I couldn't imagine having to start over and recreate a guide from scratch for every property.
The customisation is amazing and the newer dashboard is brilliant. Kudos to the tech team working on that behind the scenes – they've made it so visually easy, and all of the training guides are amazing. They each walk you through exactly what you need – and all of them are up to date! That sounds silly, but sometimes with tech companies that's not always the case. I've never needed to speak to support because everything is all together in the training guides. You guys have spent a huge amount of time and effort making it user friendly for us – and that also makes it easier to set up various properties.
Also – we used to use handbooks in the condos that we would print it out. And I'll just say it bluntly, those things are gross! No one ever cleans them, people rip the pages out, kids draw on them. I knew going into my business I did not want those things in my properties.
With Touch Stay, I don't have that problem. My guests don't have to download the app, everyone in the family can put it on their phone, it's kid friendly. It's something the whole family can share – who doesn't have a smartphone or a tablet these days? And I think just having that cool innovative tech is different and adds to the guest experience.
Feeling like part of a family
I just want to say a huge thank you! Your whole team should be so proud of the community you've built. The Facebook group is amazing – anyone can ask questions and get advice with good interaction and no drama.
I'm a firm believer that your business needs to create efficiency for other people – and if you make things easier and efficient for other people, you will prosper. For example, if I make booking a vacation and having a vacation easy, people are going to come to me. And how am I going to do that? It's through vendors like Touch Stay! When you make my life easier and you can make me more efficient – I can do my job better.
And you all listen! There's a lot of software that say they listen – and they don't. And to me, that's where their breaking point is going to be. You're only as good as the feedback and the people you're doing business with, so again, I just think kudos to Touch Stay! You feel like a tight knit community who want to provide an experience for owners and property managers – and that's what I see from you guys and that's why I love sharing your name with everyone because I think you're amazing in every aspect.
I feel like I'm part of this teeny family, and that's so cool – there's not a lot of vendors like that. There are few who I love, and you guys are at the top of my list because you really do create that community.

Want to learn more about Touch Stay?
We'd love to show you around!
Why not sign up for our 14-day free trial?
(No credit card needed!)