I consider myself relatively normal. But, crikey, I don't half suffer from distraction.
Through the course of my typical day I will have communicated, aka been distracted by, every one of the following:
Text
Email (3 accounts)
WhatsApp
Slack
Zoom
Facebook Messenger
Phone (yup it still works)
And probably a few more that I just can't remember.
It seems I'm pretty normal, phew 🙂 A quick poll in our Touch Stay private Facebook group (aka the Touch Stay Rockstars) revealed that virtually everyone uses more than 6 different communication platforms! One crazy Rockstar, who shall remain anonymous, replied with…
"Email (1 account per business, with multiple email address into each business account), phone, SMS text, Zoom, Skype, Slack, FaceTime, FB Messenger, FB Business Suite, Facebook, Instagram, dog walk got me out of the house and wave to the neighbors in person, WhatsApp, Twitter, LinkedIn, Google Classroom (sons' school stuff), Snapchat, Marco Polo"
(I think she left out OTA message platforms and carrier pigeon.)
OMG. That's a communication circus!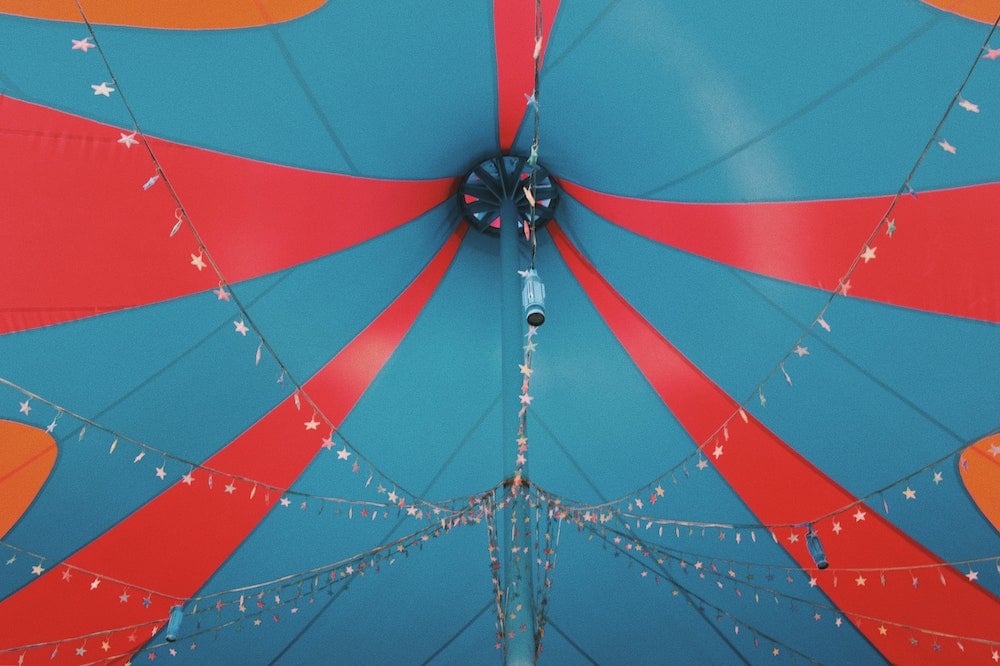 It got me thinking. Why so many channels of communication? Is this because we're addicted to being "on"? Is this because of Covid?
But that's the wrong question. Well, not so much the wrong question, as a pointless question. It's our reality.
The better question is how we address this "normality". How do we more effectively manage guest communication when our guests are likely to cumulatively use dozens of platforms?
Relax. Email is still the circus leader.
Nobody in the Rockstars poll left out email. In fact many had multiple email accounts. That's always your starting point. Booking confirmation, attachments, payment requests, contracts, they're all prime candidates for email.
As a guest, I see my email account rather like a vault of information. The booking confirmation is important, but I'll likely open it, quickly scan that the dates are correct, that the price is correct, and I'll move on. I know I can search for it whenever I need.
(Side note: I'm a little stiff with my holiday prep, I'll file my important holiday emails in a separate folder. OLD SCHOOL.)
In short?
DO make the subject line searchable
DO respect your guest's time (aka be concise)
DON'T expect guests to read more than a few paragraphs
DON'T bury something important in a long email
The art of surprise. Like the circus clown.
Quirky. Unexpected. Engaging.
Ok some people are scared of clowns, consider them creepy, and only ever think of IT!
But let's run with my version for this purpose 🙂 And if you really can't shake off the vision of Pennywise, just switch clown for the trapeze artist!
I digress. The point is to inject some surprise into your emails. As well as treating my personal email as a vault, I'm also desperately deleting any noise, anything that has no value to me. What stops me in my tracks is usually someone I like, or someone who delivers great content, or a subject line that just has me intrigued.
The good news is that you WILL be someone your guest likes. It's their vacation. The trick is to complement that with a good subject line.
As a guest I would love an email with the subject line "This is THE place for breakfast in Key West" and one simple format:
Hey Andy,


Now we're past the booking formalities, I want to inject some excitement in the run up to your stay. I'm a firm believer that your experience starts well before you arrive. Starting with Blue Heaven. It's THE place to breakfast in Key West.


By the way, the queues are long and start early. But we've got a little deal going with the owners. Just tell me what day and time you'd like to reserve. 🙂

You might also like to see our other restaurant recommendations in our curated guidebook. Click here to access it.


Cheerio!


Andy
Not only is that engaging and surprising, but it's instantly told me that I'll very likely find other gems in the guidebook.
The circus is nothing without choreography.
Surprise and tricks are great. But they don't happen by chance. It's choreography.
Like any good choreographer, you're in control of the moves, the sequence. Template your messages so you don't have to retype them for each guest. By all means add a little personal touch to each, but it's not necessary. The very fact you created the email sequence with the engaging content is your personal touch.
Our brilliant Community Ambassador, Tyann Marcink, takes this very approach. She's professional and engaging, maintains the right amount of personal, and is a process nerd 🤓 . (Trying to think what circus character she would be…)
She's also incredibly generous. So much so that she's agreed for me to share her guest communication process.
Click here to access Tyann's guest communication flow.
WHAT? Yes she does send her guests something via snail mail: a full colour greeting card with favourite hiking trail map. Now that is a trapeze artist surprise move!
Look at how she mixes in some surprise elements. And, most important of all, look how each email is a specific subject.
It's a booking circus too!
2020 has not been predictable. It's been a booking circus for virtually every host and manager. Duh, no xxxx Andy, your point?
Communication flows and templates need adapting in unpredictable times. Not just what you say to inform guests about the particular Covid regulations in your area, but WHEN and HOW you inform them. As we all know, what you tell guests is one thing, whether they pay attention is another.
We turned to our friends at Transparent for this part. Bear with me, I'm about to unleash some of their data on you. But it's cool data and is helpful to illustrate the mindset of today's guest.
For those who don't know, Transparent are data rockstars! They track 35 million Airbnb, Vrbo, Booking.com & TripAdvisor listings to empower you with market insights such as rate, demand and performance. Head over to their website to learn about their free and PRO data dashboards to maximise your revenue – users report up to 25% growth in rates and occupancy as well as hours saved.
I like the below chart. It's pretty simple and illustrates one important point: in every region the gap between the date a guest books and the date they check in is shorter. Roughly a month on average across every region.
What's more interesting is that this isn't solely a Covid phenomenon. Yes it's been exacerbated by the virus and obviously has forced us all (if lucky enough to travel) into more last-minute bookings. But it's also an increasing trend that bookings are coming later.
OTAs saw a 30% decrease in the average number of days between reservation and check in August. As the uncertain climate drives people to book closer to their trip, property managers find themselves under increasing pressure to optimise their operations for last minute bookings, making visibility over market pacing and rate even more critical than ever.
- Pierre Becerril, Transparent CEO
Even more interesting, and somewhat contradictory, many Touch Stay customers have told me that their calendars are already booked for one, sometimes two years out!
Both scenarios (last-minute bookings and very-early bookings) will exist depending on your particular country and micro market. Both present their own communication challenge. As Pierre said, this places a pressure on your operations. If you've got guests booked 1 year out, sending them the hiking map on booking probably isn't sensible. And if you've got guests who just booked for 2 weeks time, the email about show and attraction tickets might already be too late.
You're the circus organiser, guide your distracted audience.
I'm more concerned about the last-minute booking guest. This is the frazzled, distracted, erm, last-minute persona! They will be higher maintenance.
You're the circus organiser, they're the distracted audience.
Clear instructions are needed here. Keep the initial emails to a minimum. Make them very short. Provide bullet answers to your most frequently asked questions. (And tell them to add the Touch Stay app to their phone so they have instant access to answers. This persona likes instant!)
The typical last-minute guest persona is highly likely to crave an escape, to unplug. Weave in an unplugging moment in one of the emails.
Hey Andy,


Now we're past the booking formalities, let's talk about how to unwind whilst you're staying with us.


We've partnered with The Rye Retreat, our favourite spa to recharge, uncoil and escape the madness! We can make a booking for you and they give us a 10% discount 🙂
If you prefer the great outdoors, there are some stunning coastal walks. Try the Rye Nature Reserve. And we can reserve you a table at William the Conqueror for lunch or dinner after your walk.


We've got lots of other recommendations in our curated guidebook. Click here to access it.


Cheerio!
Andy
Ooh, yes please 🙂
Be creative, thoughtful, deliberate, and unexpected
It's a circus, but it's your circus. You get to be creative, thoughtful, deliberate, and unexpected in your guest communication flow. You get to play the circus leader, the trapeze artist, even the clown.
Remember, the guest who doesn't read, the one who asks the same question 3 times, the one who seems distracted, who may come across rude, he/she is like us all: bombarded with communication and likely DONE with 2020. Treat them kindly, make them happy again 🙂
You won't win them all. Some will throw it back in your face. But many, most I'll wager, will love and remember you for it.